The Apple TV+ breakout hit Ted Lasso took its Season 3 bow back in May, representing a bittersweet farewell to one of the most beloved TV shows of the post-pandemic era. Still, not all of Ted Lasso's legions of fans have been able to let it go, and it's a testament to the enduring appeal of the show that fans are still clamoring for more; that Ted Lasso is also poised to clean up one more time at the Emmys in January; and that a gourmet food company has even gotten in on the act, selling the delicious shortbread cookies that were a staple of the show.
For those of you who still have your fingers crossed over a possible fourth season — or perhaps a spinoff of some kind — there are, fortunately, some TV shows that I think can fill the Ted Lasso-sized hole in your heart for now. Granted, the three shows below are all documentary series, but they are jam-packed with heart and drama both on and off the pitch and would make for quality TV, indeed, for any fan of The Lasso Way. Here we go, in no particular order:
Welcome to Wrexham Season 2
This first show is debuting its highly anticipated second season just days from now (on Sept. 12). Welcome to Wrexham is an FX documentary series that follows actors Ryan Reynolds and Rob McElhenney as they acquire and take over Wrexham AFC, a Welsh football club.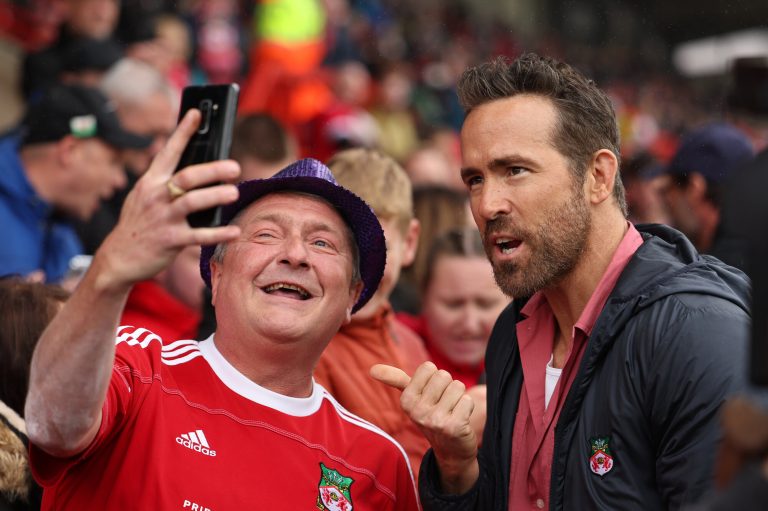 The series, which has a near-perfect 97% audience score on Rotten Tomatoes, takes viewers along on the sometimes humorous but always heartfelt challenge faced by the two actors as they engage with fashions and throw themselves into the Herculean challenge of transforming their club and immersing themselves in the game and its culture.
The actors' interactions with the clubs' staff, supporters, and especially the players are among the many highlights of this series, as they work to demonstrate their commitment to turning around the struggling organization. "I've never had so much fun watching a docuseries with sports games as the main subject," one Rotten Tomatoes viewer raves. "Ryan Reynolds and Rob McElhenney are hilarious and authentic as the failing soccer team owners, gambling millions on a pitiful long-shot of a team. The heart of the fans pulls you in to the story, and you start to like them straight away."
Sunderland 'Til I Die
This next TV show is a Netflix docuseries that's an absolute must-watch for Ted Lasso fans and that I suspect many of them probably have never even heard of.
As a matter of fact, Sunderland 'Til I Die is sort of like a real-life Ted Lasso, about an underrated football club that pretty much follows the same arc as AFC Richmond. And I really feel like you can get a sense of the heart and grit at the center of this show from the theme song alone.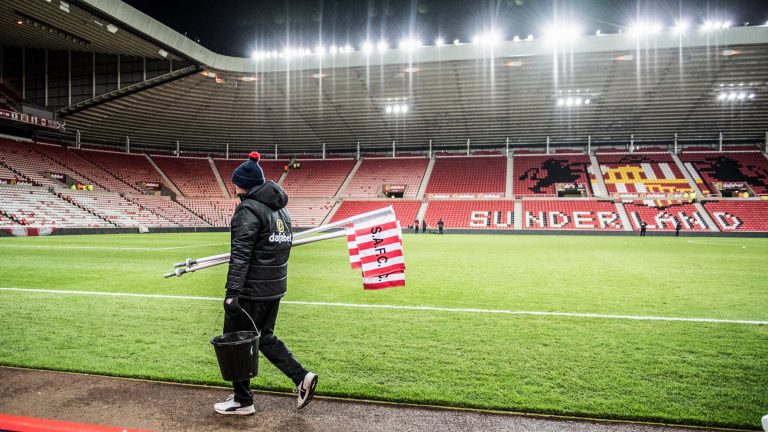 As I noted in a previous review of this show, Sunderland has more determination than glory, it gets relegated to the lower rungs of English football, and the team fights to claw its way back into the Premier League. And whereas there's a lot about Ted Lasso that's absurd and eye-rollingly banal, there's not a single bit of Lasso-ian cheesiness or eye-rollingly lame "I believe in believe" pablum to be found in this heart-on-its-sleeve Netflix gem.
"Not many people have had it easy in Sunderland," viewers are told at one point. "It is a hard place."
I love this documentary series. I love it because it's real and because it's ordinary people fighting against the odds. Because Sunderland is an indie band scratching out a living in a world dominated by major labels. It's about a group of football players and fans who understand it's the hope that kills you, but who still choose to believe anyway. Because the city is better off holding on to something together, like its beloved football club, than existing apart — every man for himself.
Real Madrid: Until the End
Last but not least, this three-part docuseries from Apple TV+ takes viewers inside the beloved Real Madrid football club.
With David Beckham as its host, Real Madrid: Until the End brings viewers both onto the pitch and behind the scenes of the club's 2021-2022 season — a run when the team ultimately pulled off one of its most memorable finishes ever, culminating in a record 14th Champions League title. If the kinds of TV shows you love include sports docuseries, this is another to definitely put on your watch list.
From the Apple TV+ description of the series: "Real Madrid: Until The End is a three-part series that steps onto the field and, for the first time ever, goes behind the scenes with the iconic football club for a look at their astonishing 2021–2022 season, filled with dramatic come-from-behind victories and no shortage of on-field heroics from both veterans and newcomers alike."