One of Marvel's big surprises after Endgame was the announcement of a new Blade movie. Kevin Feige announced that Blade (Mahershala Ali) would join the MCU at Comic-Con 2019, but since then, the project has seen numerous delays, including the director leaving. Still, the reboot starring Mahershala Ali is slowly working its way to a theatrical release.
Joining the actor is movie star Mia Goth, who made a name for herself in non-MCU horror movies like X and Pearl. Mind you, some spoilers might follow below.
Mia Goth might be an exciting addition to Blade and could be a sign that Marvel might be getting close to actually shooting the highly-anticipated movie.
Blade had a November 3rd, 2023, release date in Marvel's MCU Phase 5 roster that Kevin Feige unveiled at Comic-Con 2022. However, that's no longer the case. According to reports, the project encountered various setbacks, including the sudden departure of director Bassam Tariq. Yann Demange will helm the picture.
Marvel also wanted a complete script rewrite for Blade, with September 2022 reports claiming Moon Knight writer Beau DeMayo replaced Stacy Osei-Kuffour's. Deadline now says Michael Starrbury is on board to write the reboot.
The movie is now expected on November 6th, 2024. But we've witnessed a new round of MCU delays this year, which could impact other projects. There's no telling if Blade can keep that release date.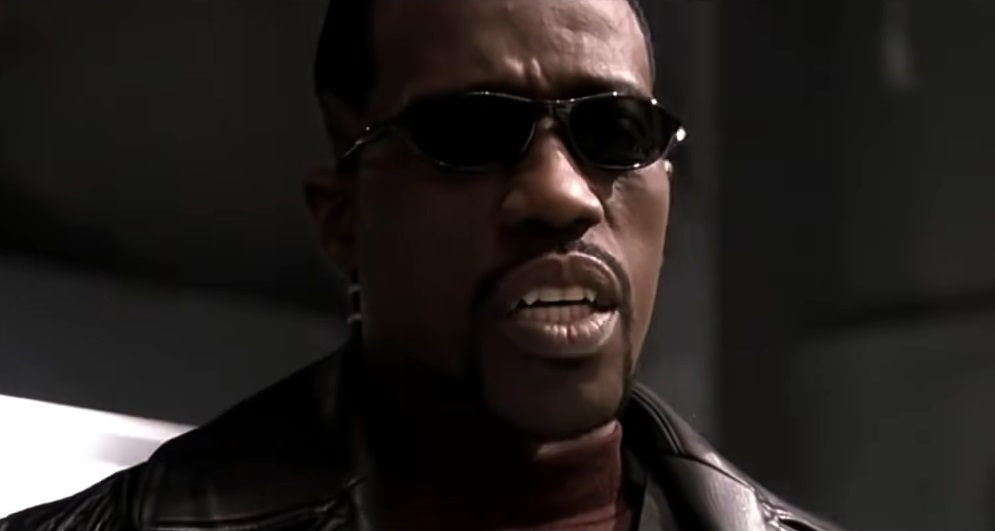 Who will Mia Goth play in Blade?
It's unclear who Mia Goth will play in Blade, but Deadline heard the actress is set to join Mahershala Ali in the movie.
Come to think of it, Blade is one of the most mysterious movies of Marvel's MCU Phase 5. We have no idea what to expect from the reboot. Or when the action in Blade is supposed to happen relative to the larger MCU timeline. But that's hardly surprising, given the production issues above. A full script rewrite means any Blade plot leaks that might have surfaced in the past are worthless.
Blade will likely be one of the MCU's novel recurring characters. After all, Wesley Snipes's Blade trilogy had plenty of fans at a time when the MCU didn't even exist. Blade now gets to interact with a larger set of characters. And we'd expect Blade to join the fight against Kang in Kang Dynasty and Secret Wars.
Considering Mia Goth's popularity with horror genre fans, we'd expect her to stick around for more than one movie. But that's speculation at this point. And we don't expect the actress to confirm anything anytime soon.
Before Blade, you'll see Mia Goth in Infinity Pool and MaXXXine.