When FromSoftware's Demon's Souls launched for PS3 in 2009, it wasn't a runaway success, but it did spawn a genre that has exploded over the past decade. 14 years later, FromSoftware has continued to iterate on its "Soulslike" genre with games like Bloodborne, Sekiro, and Elden Ring, while other studios have put their own spin on the exceedingly difficult action RPGs. The latest is Lies of P, and believe it or not, the P stands for Pinocchio.
What is Lies of P?
Lies of P is a third-person role-playing game and a dark, twisted take on the story of Pinocchio. Raise your hand if you thought that was a sentence you'd be reading this year. You play as the legendary lying puppet as he battles through the treacherous city of Krat in search of his creator Geppetto. Depending on the decisions you make via the game's Lie System, you can affect the course of the story, leading to three possible endings.
As in other Soulslike games, every enemy in Lies of P is strong enough to fell you if you aren't careful. The good news is that you have an arsenal of weapons at your disposal to dispatch them. There are 30 weapon types in all, and you can customize them to your liking. Pinocchio also has a mechanical arm to which you can attach useful gadgets, such as grappling hooks and flamethrowers. You'll need them to take on the mechanical foes of Krat.
Price, release date, preorder, and platforms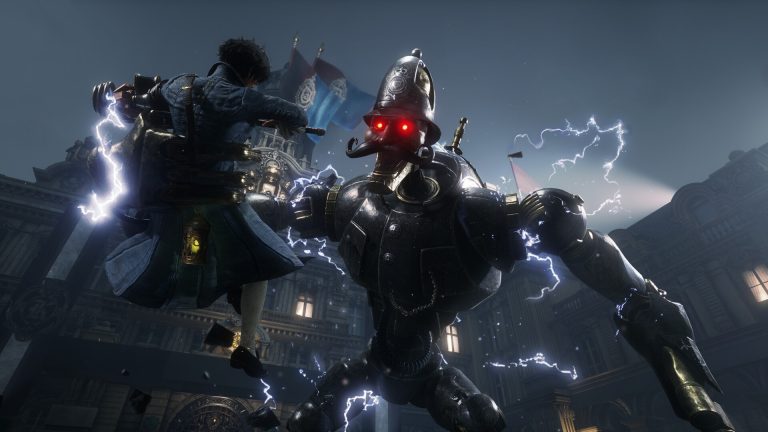 Lies of P releases on September 19, 2023, on PS5, PS4, Xbox Series X/S, Xbox One, PC, and macOS for $59.99. If you can't wait that long, you can preorder the Deluxe Edition for $69.99 to gain early access to the game 72 hours before it launches on September 16.
Here are the online retailers where you can preorder Lies of P prior to launch:
In addition to 72-hour early access, the Lies of P Deluxe Edition includes two exclusive in-game costumes for Pinocchio and a really creepy in-game mask. If you spring for the physical Deluxe Edition, you'll also receive a steelbook, a mini art book, and the soundtrack.
Lies of P file size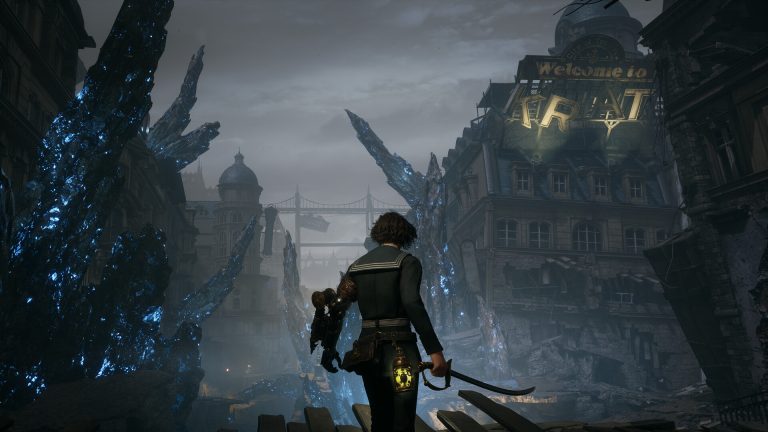 According to the Microsoft Store, the approximate size of Lies of P is 36 GB. Meanwhile, Steam says that you will need 50 GB of available space on your PC to download the game. Whichever platform you choose, try to set aside around 50 GB of storage.