Marvel is certainly taking its time bringing the X-Men to the MCU, but the first mutants are already here. And we'll see some of Fox's X-Men soon as well, starting with Deadpool 3, which features Deadpool (Ryan Reynolds) and Wolverine (Hugh Jackman). Then there's Avengers: Secret Wars, a crossover rumored to feature several X-Men characters from Fox's universe. While we have no idea who will show up, Magneto seems like an obvious candidate, and a new rumor claims Ian McKellen will return to the role for Deadpool 3 and Secret Wars.
With Patrick Stewart having already reprised his Charles Xavier/Professor X role for Doctor Strange in the Multiverse of Madness, seeing McKellen return to his Eric Lensherr seems the kind of no-brainer fan service that Marvel can easily embark on. Mind you, some spoilers might follow below.
Patrick Stewart's Professor X died again in Multiverse of Madness, but that's the beauty and ugliness of the multiverse. The character we saw in Doctor Strange 2 was a Professor X variant. There are billions like him in the multiverse.
Patrick Stewart hints Ian McKellen might return to Magneto role
That's to say that we might see Professor X again in the MCU. Maybe the variant which appeared in the X-Men movies. Patrick Stewart teased a potential return in relationship with Deadpool 3, the film rumored to revisit Fox's X-Men and Fantastic Four characters.
The actor made similar comments about his X-Men role during a recent interview with ET Online around the premiere of the third season of Star-Trek: Picard.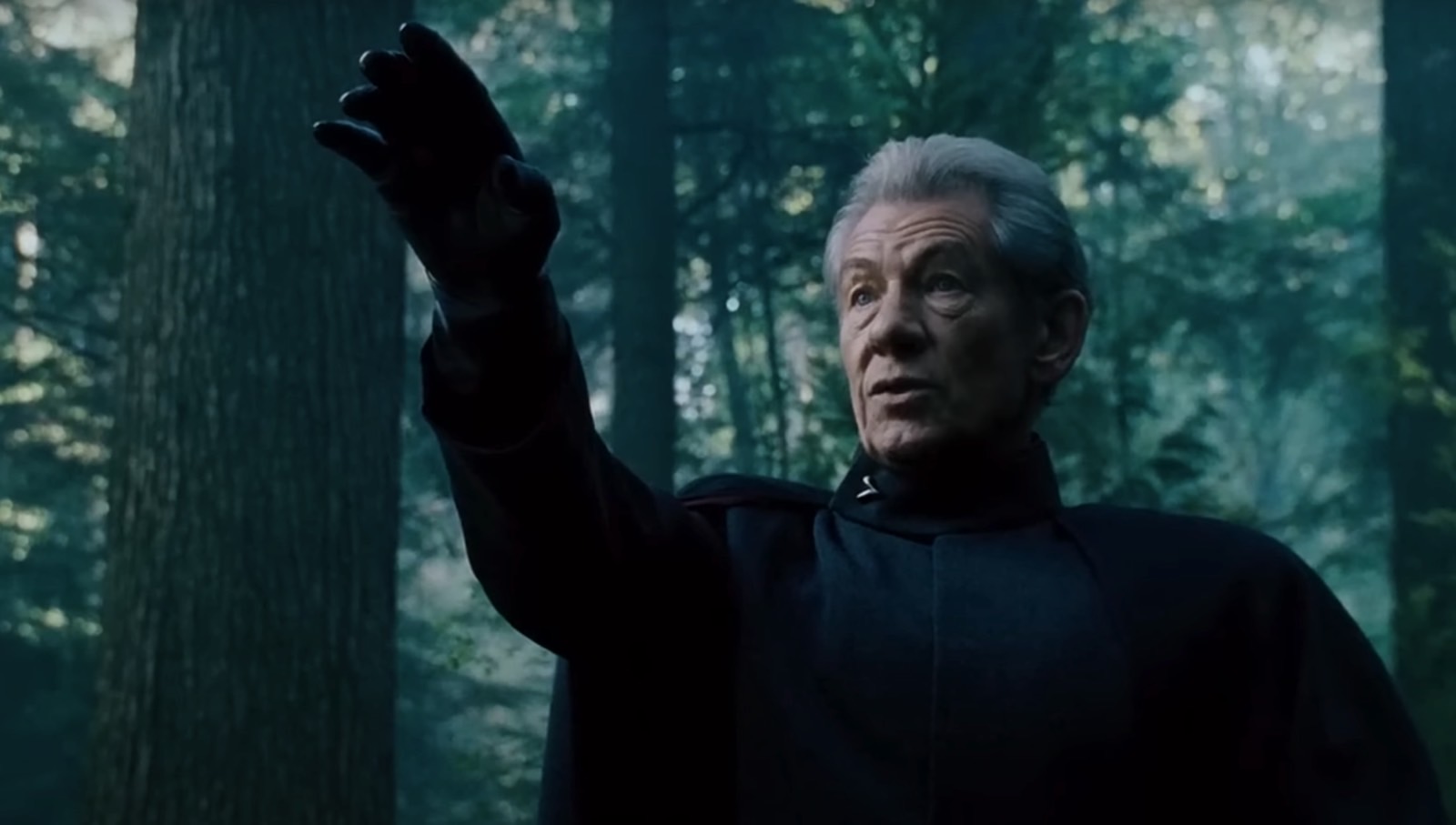 "Charles Xavier? Well, I am looking to borrow his wheelchair if we're to do much more Star Trek or standing up is becoming a bit of a problem," the actor said. "I can't say about what Charles' future might possibly hold."
But he then brought up Ian McKellen, a close personal friend. He said the Magneto actor responded favorably to Stewart's cameo in Doctor Strange 2.
"Actually, it went very well. He did say something like ['Hey, I would've done this!'], yes that's true," Stewart said. He then hinted that there might be more Professor X and Magneto in the MCU. "But we're not done, Sir Ian and myself. We're… we got plans."
Magneto to appear in Deadpool 3 and Secret Wars
Stewart did not confirm any details about future MCU roles. Or movie titles where he'd cameo next. He knows better than to spoil such secrets, and the way he toyed with confirming his Doctor Strange 2 role after he showed up in teaser trailers proves that.
However, a prominent leaker reacted to reports detailing Stewart's comments about Magneto.
According to MyTimeToShineHello, Magneto should show up in Deadpool 3 and Secret Wars. The leaker provided accurate details about the MCU in the past, but there's no way to confirm these claims for the moment. They make plenty of sense, however, given the importance of this character.
You can't have the X-Men in the MCU without this particular duo. Professor X and Magneto will be key MCU mutants no matter who plays them. But before we get the primary variants that will populate the main MCU stories, we can always toy with the ones who appeared in Fox's universe.
On that note, it'd be amazing also to have James McAvoy and Michael Fassbender return as the younger Professor X and Magneto characters. If we were to speculate, Deadpool 3 and Secret Wars would be the place where such cameos would make sense.
Again, Deadpool 3 rumors do say that Marvel will revisit the Fox universe. X-Men and Fantastic Four characters might show up. Separately, reports claim that Marvel will give the X-Men a proper send-off in Secret Wars. There should be plenty of room in these movies for Professor X and Magneto cameos.