We'll see Secret Invasion on Disney Plus well before Fantastic Four hits theaters, but the series has a few clear Fantastic Four teasers hiding in plain sight in the brand-new Secret Invasion trailer. Does that mean what we think it means? Before we can discuss, I'll warn you that big Secret Invasion spoilers might follow below, even if you have seen the new trailer.
Are the Fantastic Four in Secret Invasion?
Before you get too excited at the possibility of seeing any of Marvel's Fantastic Four members in Secret Invasion, I'll tell you that it's highly unlikely the First Family gets introduced that way. The Fantastic Four movie won't be out until February 14th, 2025, and that's before we account for potential delays.
Moreover, Marvel hasn't even announced the Fantastic Four cast. Because it doesn't need to do it yet. Therefore, seeing any Fantastic Four members in Secret Invasion in June or July seems unrealistic. The TV show premieres on June 21st on Disney Plus, running for six weeks through July 26th.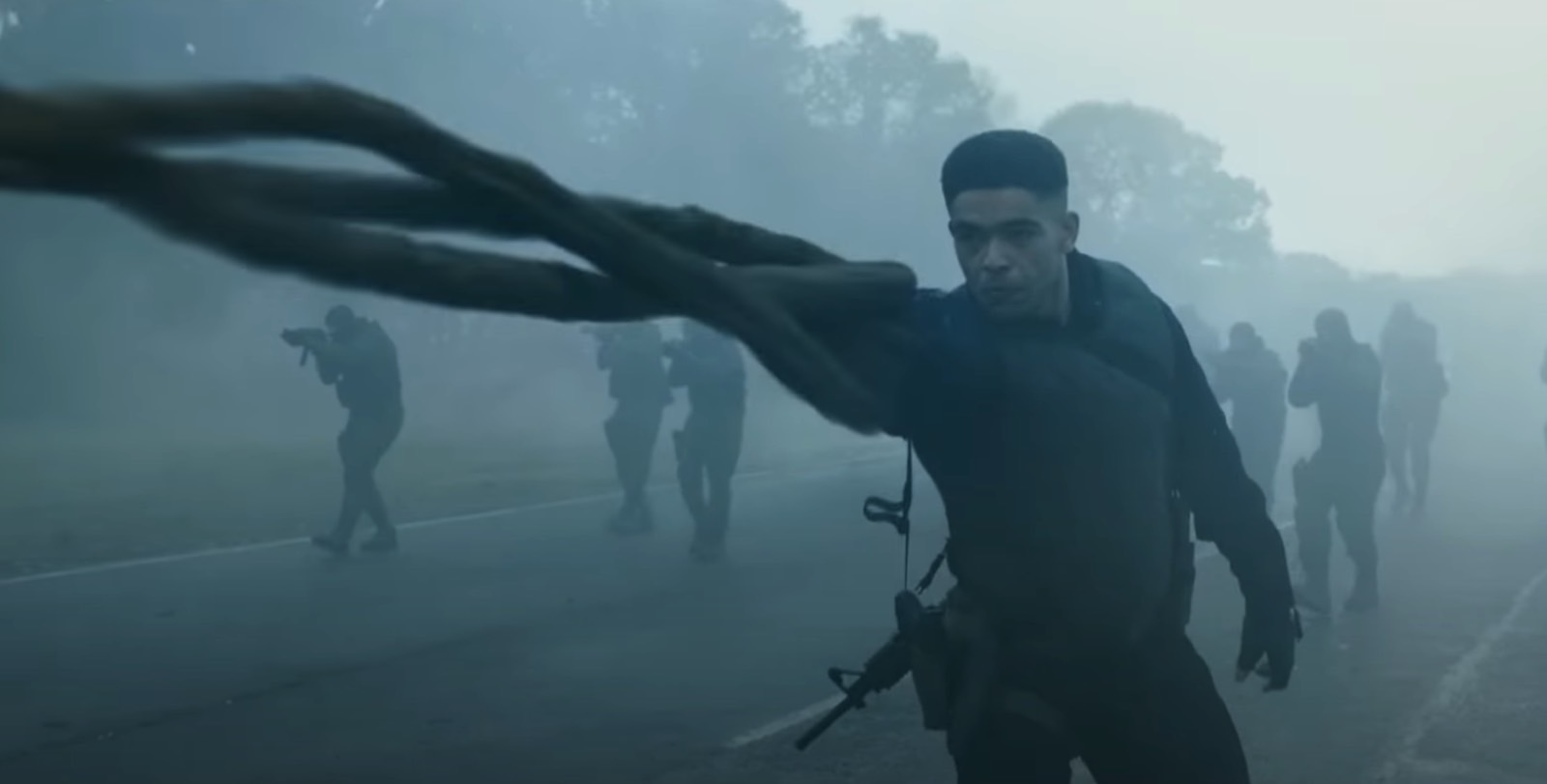 Comic-Con 2023 starts on July 19th in San Diego. That's where Marvel might make a big splash by unveiling the Fantastic Four team and announcing any changes to the MCU Phase 5 and 6. If that were the case, we could see Marvel unveil the First Family before any member appears in Secret Invasion.
But remember that Secret Invasion originally had an earlier launch window, which wouldn't have coincided with Comic-Con 2023. Therefore, again, it's extremely unlikely that any of the Fantastic Four will appear in Secret Invasion.
We still expect some surprises from the highly anticipated spy show featuring Nick Fury. But the story isn't an Avengers one. Fury and his friends and enemies from the spy universe will be at the center of it.
The Super Skrulls in the Secret Invasion trailer
That said, we will see characters manifesting superpowers in the Secret Invasion. One of them is Gravik (Kingsley Ben-Adir), who at some point shows incredible elasticity in the trailer, akin to Mr. Fantastic.
Later in the same clip, we see a character who seems to combine the powers of Mister Fantastic and The Thing. These Super Skrulls got their abilities from somewhere. They seem to mimic the powers of the Fantastic Four, prompting YouTuber Grace Randolph to speculate that some Skrulls might have met the First Family in the 1960s.
Word on the street is that Fantastic Four is a prequel happening in the 1960s. The four superheroes would be moved to the present via some sort of multiverse time travel.
The Skrulls met Fury and Captain Marvel (Brie Larson) in the 1990s. But they could very well have intersected with the Fantastic Four before that time. This is just speculation at this time.
The trailer makes it clear that some Skrulls have superpowers, and they mimic the powers of the Fantastic Four, whom we're yet to meet.
Also confirmed in the Secret Invasion trailer is that someone is experimenting on Skrulls and/or humans. There's a scene showing the Department of Damage Control (DODC) has a sample of Cull Obsidian, a Thanos (Josh Brolin) lieutenant who died in Infinity War. Someone might be harvesting his genes to create some sort of super soldiers. Whether they're human or Skrull, it doesn't even matter at this time.
The point is that mutations can very well tie into future MCU X-Men stories and could be responsible for the Super Skrulls and their Fantastic Four powers.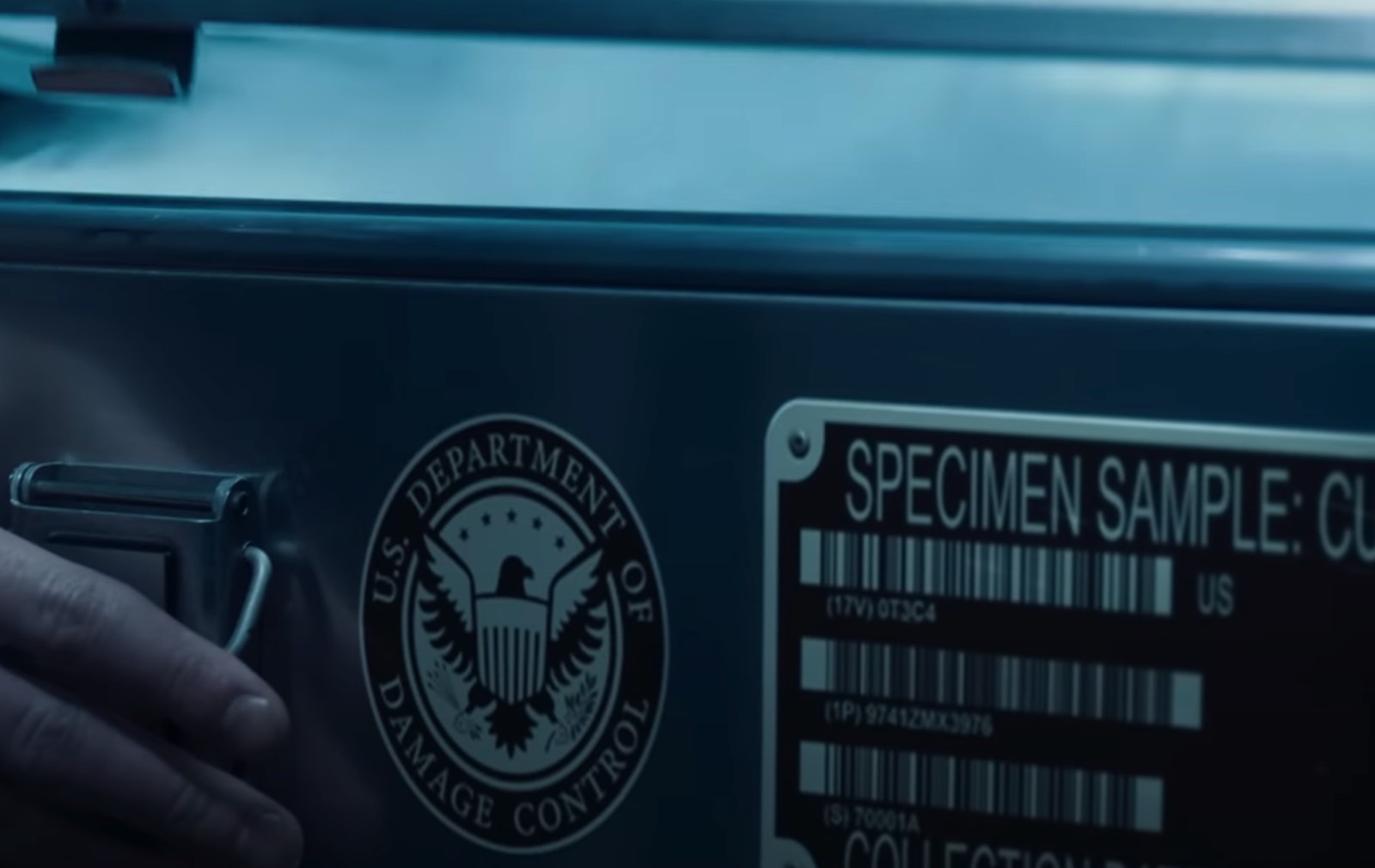 Marvel's misleading MCU trailers
Then again, Marvel is intentionally misleading MCU fans with trailers, and the same might apply to Secret Invasion. Maybe the powers the Skrulls have are just coincidences. Yet they will make fans wonder about any Fantastic Four action.
We know from a Vanity Fair story that Gravik and his followers have been setting up camp near decommissioned radioactive sites in Russia. They might be able to withstand radiation better than humans, but they might not be impervious to mutations. Maybe they're all just mimicking Groot.
Also, we'll note that the trailer doesn't show Skrulls with abilities similar to the Invisible Woman or Human Torch, the other two key Fantastic Four members. In the comics, the Super-Skrull KI'rt had all four Fantastic Four powers.