Destiny 2 was released at the beginning of the month, but for an online game like Destiny 2, the release date is just the beginning. In the days since the game hit store shelves, Bungie has launched the Leviathan Raid, kicked off the Trials of the Nine PvP mode, cycled through three different Nightfall Strikes and reintroduced us to our good friend Xur, who is once again willing to sell us Exotic items for a fair price.
But there's still a whole week left in September, and Bungie isn't done adding stuff to Destiny 2.
Starting on Tuesday, September 26th at 2 AM PT, Bungie will open up Faction Rallies in Destiny 2. If you want to take part in Faction Rallies, all you need to do is reach level 20, head to the Tower and speak with Arach Jalaal of Dead Orbit, Lakshmi-2 of Future War Cult, or Executor Hideo of New Monarchy — three groups Destiny players will recognize. Once you pledge your allegiance to one of the three factions, you will be sent off to participate in public events, explore Lost Sectors, complete strikes, clear the raid or compete in the Crucible.
Completing these activities will grant you faction tokens, which you can then exchange for loot. Each faction has its own unique set of items, but the winning faction — the faction that collects the most faction packages — will offer its loyalists a special weapon for just 1,000 glimmer. Those who chose other factions can also get their hands on the weapon, but it will cost them a bank-breaking 50,000 glimmer.
You will be able to collect faction tokens from September 26th at 2 AM PT through October 3rd at 2 AM PT. Bungie will declare a winner on October 3rd as well at 10 AM PT. We've included some screenshots below from Bungie's blog of the gear that each faction will have on offer starting next week.
Dead Orbit
---
Future War Cult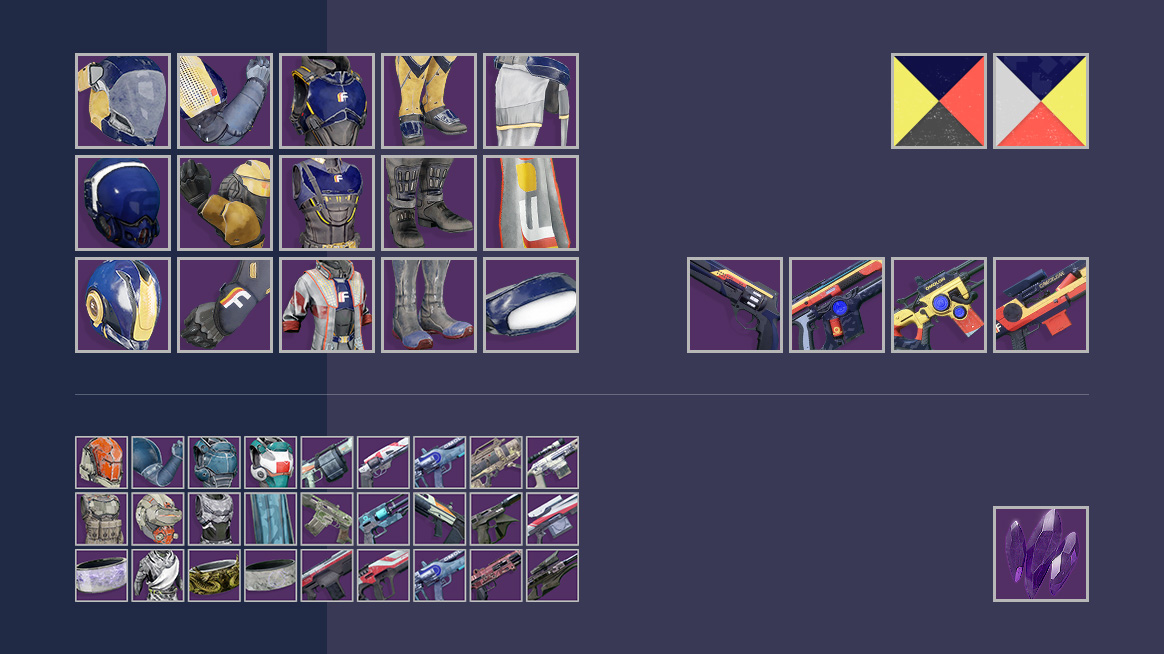 ---
New Monarchy