Deadpool (Ryan Reynolds) will fight Wolverine (Hugh Jackman) in Deadpool 3, and that's no longer a spoiler thanks to a large number of set photos and videos that have given us a first glimpse of one such fight. It never was a spoiler, as we always expected to see Wade and Logan go at it at least once. Add the fact that Deadpool 3 is a multiverse movie, which is the only way to leave Deadpool in the MCU by the end of it, and we might see multiple Deadpool and Wolverine variants. That's another expectation that doesn't qualify as a spoiler.
However, a Marvel insider recently leaked a detail about another big fight we'll supposedly get to see in Deadpool 3, and it's one that I'm dying to witness. This is a massive spoiler, so only proceed if you love knowing MCU secrets before Marvel is ready to reveal them.
Rumors say that Deadpool 3 will feature plenty of Fox's original X-Men, not just Wolverine. The list includes Jean Grey (Famke Janssen), Storm (Halle Berry), Cyclops (James Marsden), Professor X (Patrick Stewart), and Magneto (Ian McKellen). Another prominent X-Men member who never got their movie is Gambit, with Channing Tatum said to be playing the role.
Rumors also say that Wanda-838 (Elizabeth Olsen) will appear in the movie. This is the mostly good Wanda from the Earth-838 universe we visited during Doctor Strange in the Multiverse of Madness. The evil Wanda from the main reality possessed Wanda-838 to kill/injure most of the Illuminati.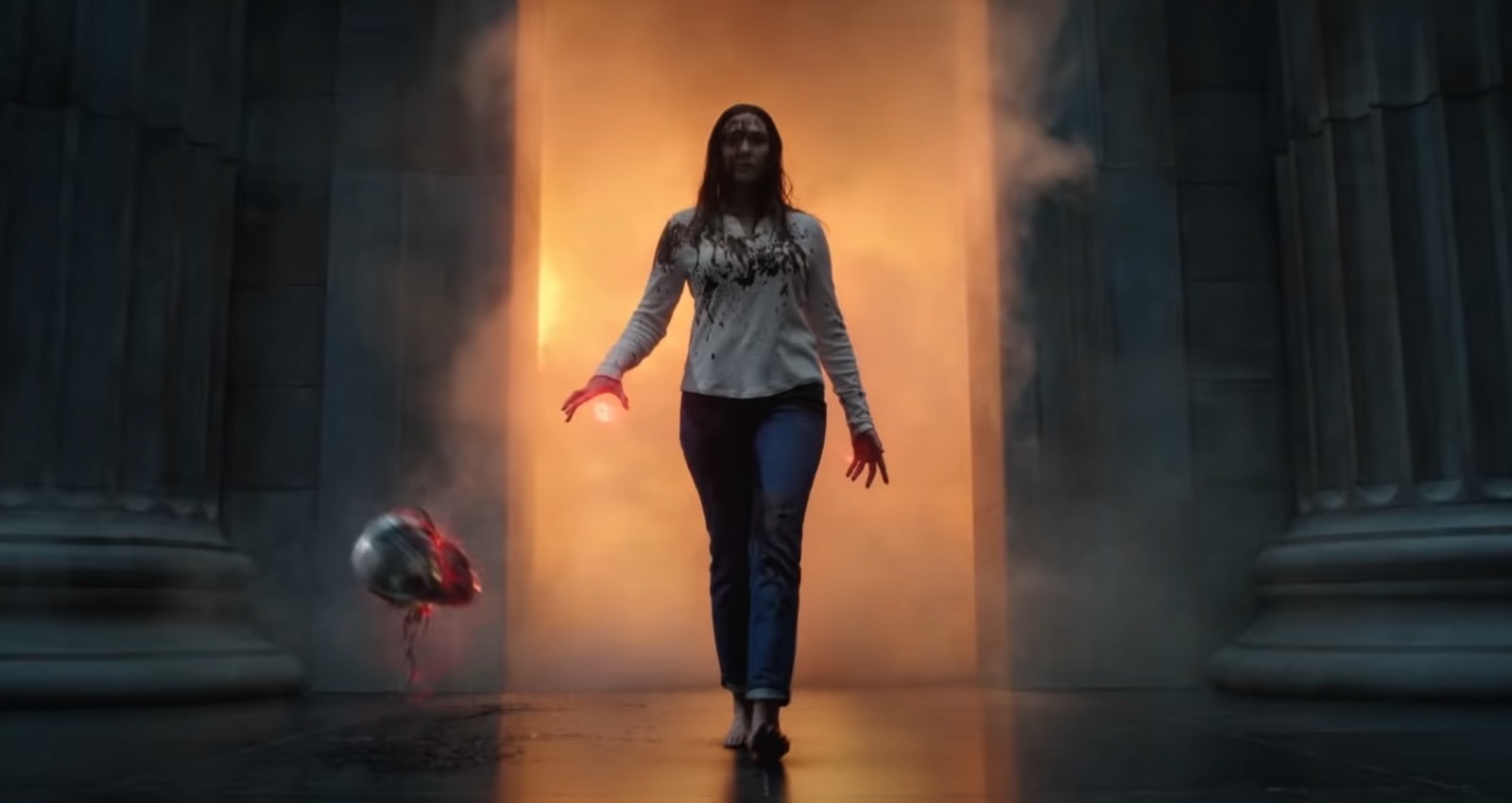 Ever since Multiverse of Madness, I hoped Marvel would revisit the Earth-838, especially if an incursion involving the 838 and 616 worlds is to follow. Deadpool 3 might give us a look at that universe if the rumors are accurate.
This brings us to the Deadpool 3 fight that apparently leaked. Read the various cameo rumors that I linked above, and you'll immediately see a Professor X vs. Magneto rematch. That might very well happen. It's what we expect from these two old friends.
However, two other characters on that list might clash in Deadpool 3. That's Wanda-838 and Jean Grey. This could turn out to be one of the most memorable fights of the movie, depending on how powerful this Wanda is.
Let's remember that Earth-616 Wanda is the most powerful Avenger. And that's before she turned evil after training herself with dark magic from the Darkhold. But there's no telling how powerful Earth-838's Wanda might be.
Let's also remember this Earth never had to worry about Thanos (Josh Brolin). They killed him a lot faster, preventing the blip. And Thanos was the catalyst that made Wanda evil in the main MCU timeline.
Marvel insider Alex Perez quoted a Deadpool 3 rumor that teases the massive fight between Wanda and Jean Grey. The tweet says it might be either one of the Wanda variants who will fight Jean, but I don't think the MCU will bring the main Wanda back. She isn't dead after Multiverse of Madness, but we might not see Earth-616 again until a different upcoming Marvel movie.
Perez, known for his Marvel scoops, doesn't dispel the rumor, saying instead that such an awesome on-screen fight wouldn't have been possible 15 years ago.
Why would Wanda-838 fight Jean? That's an entirely different matter, and I can only speculate that another conflict between mutants might be afoot here. And this Wanda could very well be Magneto's daughter, like in the comics.
Scarlet Witch might not be associated with X-Men in the movies, but fans all know that the character originated in the X-Men comics. If Wanda is Magneto's daughter in the MCU, a fight against Jean would seem inevitable.
Deadpool and Wolverine would undoubtedly be involved in such a battle, although they don't necessarily have to be on Jean's side. I'm speculating here because this is a multiverse movie where anything can happen.