When you pick up Skyrim: Special Edition on either PlayStation 4 and Xbox One, the first thing you're going to want to do is check out all of the mods available for the open world RPG on your platform of choice. There are already over 200 mods for the Xbox One version and 80 for PS4, but rather than download them all in order to find the best, why not just check out our list of 10 great mods below?
DON'T MISS: This is the most stunning iPhone 8 mockup yet
Before you begin, you're going to want to head to the Bethesda account page and either sign in with your Bethesda account information or make a new account if you don't have one. This is necessary for installing mods on console.
Now that you're logged in, you can start adding mods to your game. You can browse through all of the currently available mods by heading to this page on Bethesda's website and picking your platform from the drop-down menu.
[Quick warning before we begin: You're going to notice a huge disparity between the amount of mods available for Xbox One versus PS4. This is because the PS4 version doesn't allow external assets (i.e. anything modder create using assets not already contained within the base game), cutting out support for many of the best and most inventive mods. If you're trying to decide which version to buy based solely on mod support, we have to recommend Skyrim on Xbox One.]
Ok, without further ado, let's check out ten great mods for Skyrim:
The Forgotten City
The Forgotten City is an award-winning, critically acclaimed expansion mod offering a unique 6 – 8 hour experience: a murder mystery investigation set in an ancient underground city. You'll need to solve it using your wits, and the ability to travel through time. It has a dark, non-linear story in which you'll interrogate suspects, explore the city and its many secrets, and navigate challenging moral dilemmas. It features multiple endings, an original orchestral score, and professionally voiced dialogue.
Download for Xbox One.
Vigor – Combat and Injuries
A light weight combat mod that focuses on stamina, injuries and more reactive combat. Making combat more tactical and challenging. You are rewarded for keeping stamina at high levels with increased regeneration but when stamina bar is low, you deal less damage, move slower, can`t stagger your targets and even take increased damage.
Download for Xbox One.
Relationship Dialogue Overhaul
Adds over 5,000 lines of completely voiced dialogue for NPCs for more than 50 voice types, focusing mainly on friends, followers, spouses, and rivals. All dialogue is voiced using the original voices from the game, achieved through re-adding existing dialogue in new and suitable places, as well as editing together multiple lines to form brand new dialogue.
Download for Xbox One.
Campfire: Complete Camping System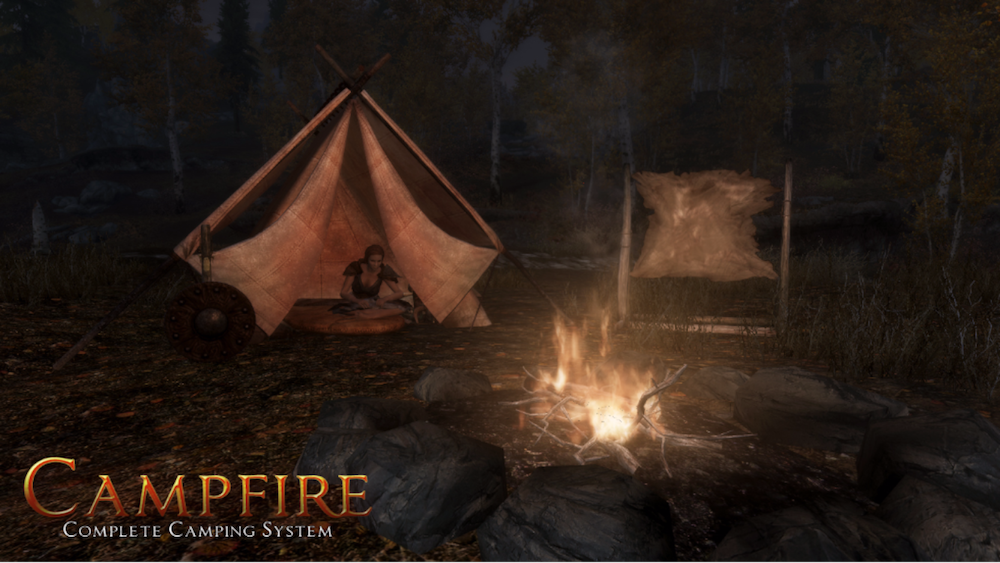 Campfire is the most feature-rich camping gameplay mod for Skyrim, and the foundation of Frostfall. You are immediately granted two new Survival Skills, found in your Magic menu: Resourcefulness, and Instincts. Build a campfire from a small, fragile spark to a roaring blaze, and use it to cook with a cooking pot (or just grill right over the flames). Sit with your followers, keep warm, and let the larger campfires uplift and inspire you (granting a small XP bonus). Create tents at any tanning rack.
Download for Xbox One.
Unofficial Skyrim Special Edition Patch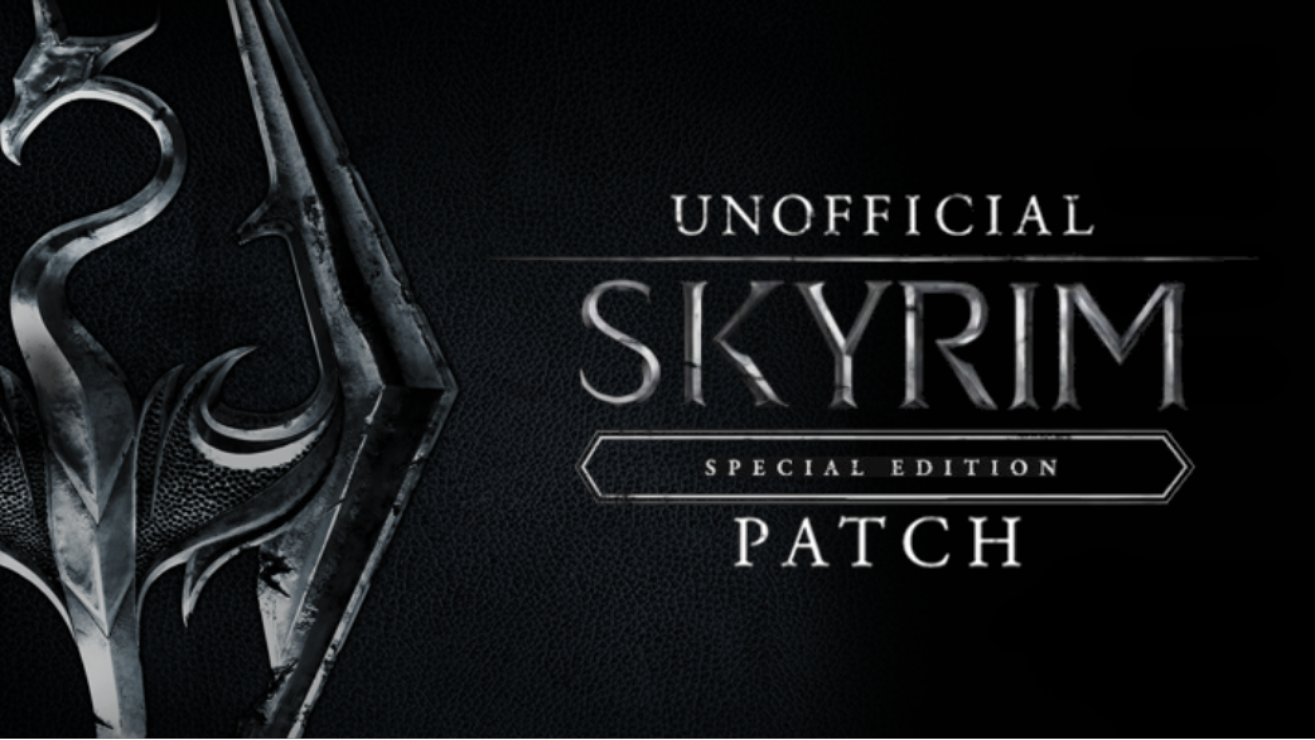 A comprehensive bugfixing mod for The Elder Scrolls V: Skyrim – Special Edition. The goal of the Unofficial Skyrim Special Edition Patch (aka USSEP) is to eventually fix every bug with Skyrim Special Edition not officially resolved by the developers to the limits of the Creation Kit and community-developed tools, in one easy-to-install package.
Download for Xbox One.
Arcadia's Farm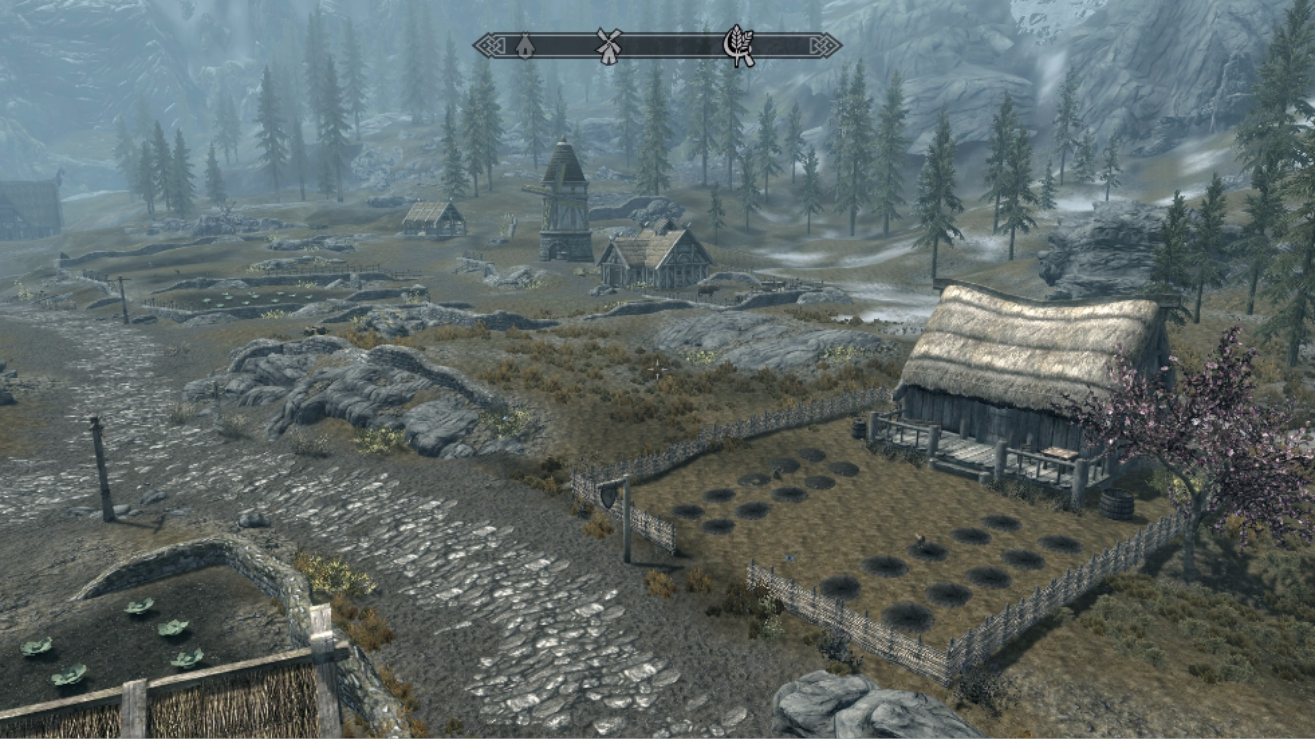 A small working farm named after the Whiterun Alchemist with player home across the road from the Whiterun Stables. Part of the "Grow Your Own" series of Mods. This time rather than just add a few grow spots to an existing farm or garden I started from scratch. The player home is a simple but comfortable one with everything you will need for crafting and plenty of storage. The smithing crafting stations have been placed in the basement out of sight.
Download for Xbox One and PlayStation 4.
Longer Days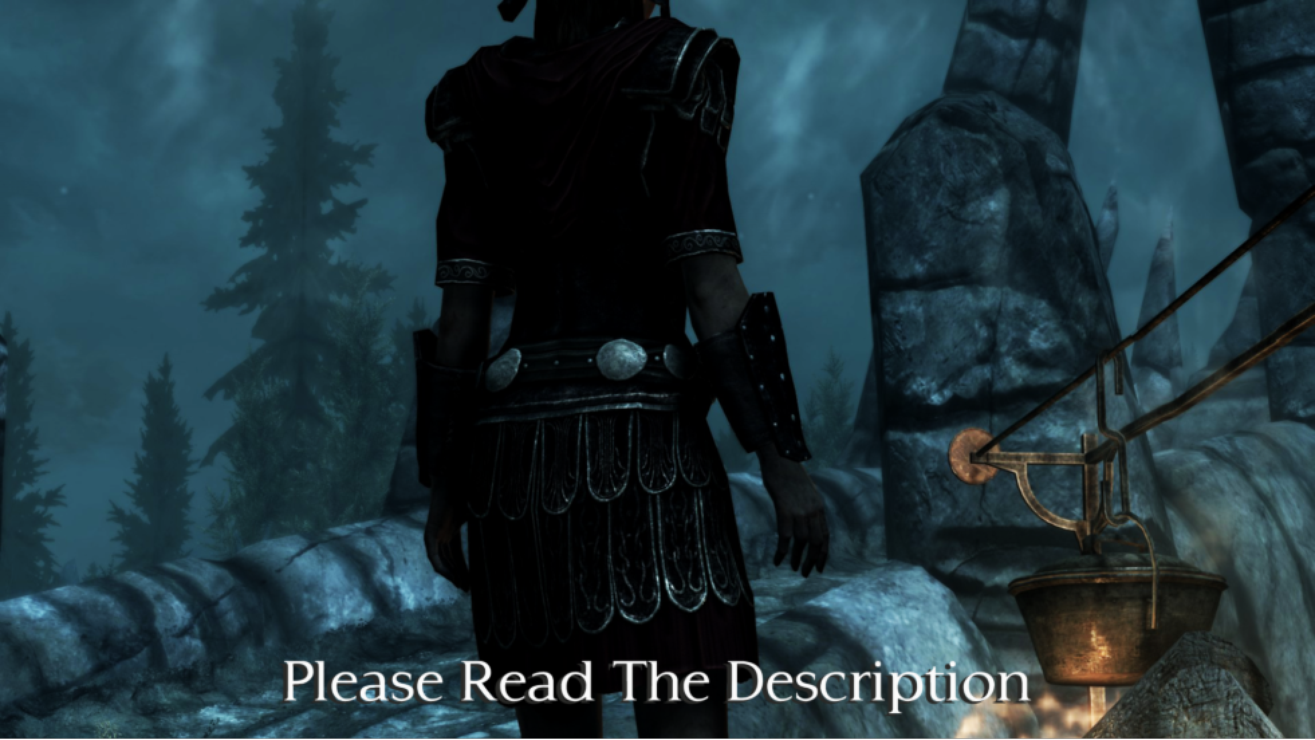 "Longer Days" is a very basic mod that adjusts the timescale in Skyrim to 10 (from 20), as well as adjustments to the Fast Travel speed multiplier to make the in-game time that passes resemble that if you were to walk instead. As an added bonus, it lowers the respawn time on uncleared cells to one week (240 > 168) and replaces a vanilla loading screen message about fast traveling. Because why not?
Download for Xbox One and PlayStation 4.
Rain and Snow FX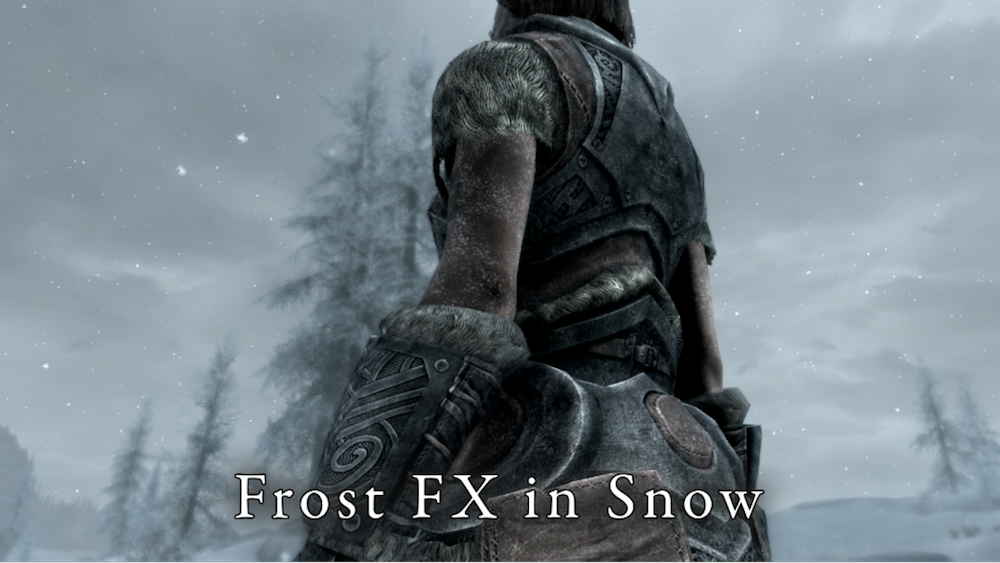 Rain and Snow FX allows your character to show frost and wetness (complete with dripping particle effects) when in the rain and in snowstorms. Your skin will also be wet during and just after swimming. When the weather clears or you walk into an interior, the effect will quickly go away. When in the snow, your skin and armor will ice over in a noticeable way. When in the rain, the effect is more subtle, but your skin will be shiny and dripping. (Don't use with Frostfall or Wet and Cold.]
Download for Xbox One and PlayStation 4.
Dovahkiin Keep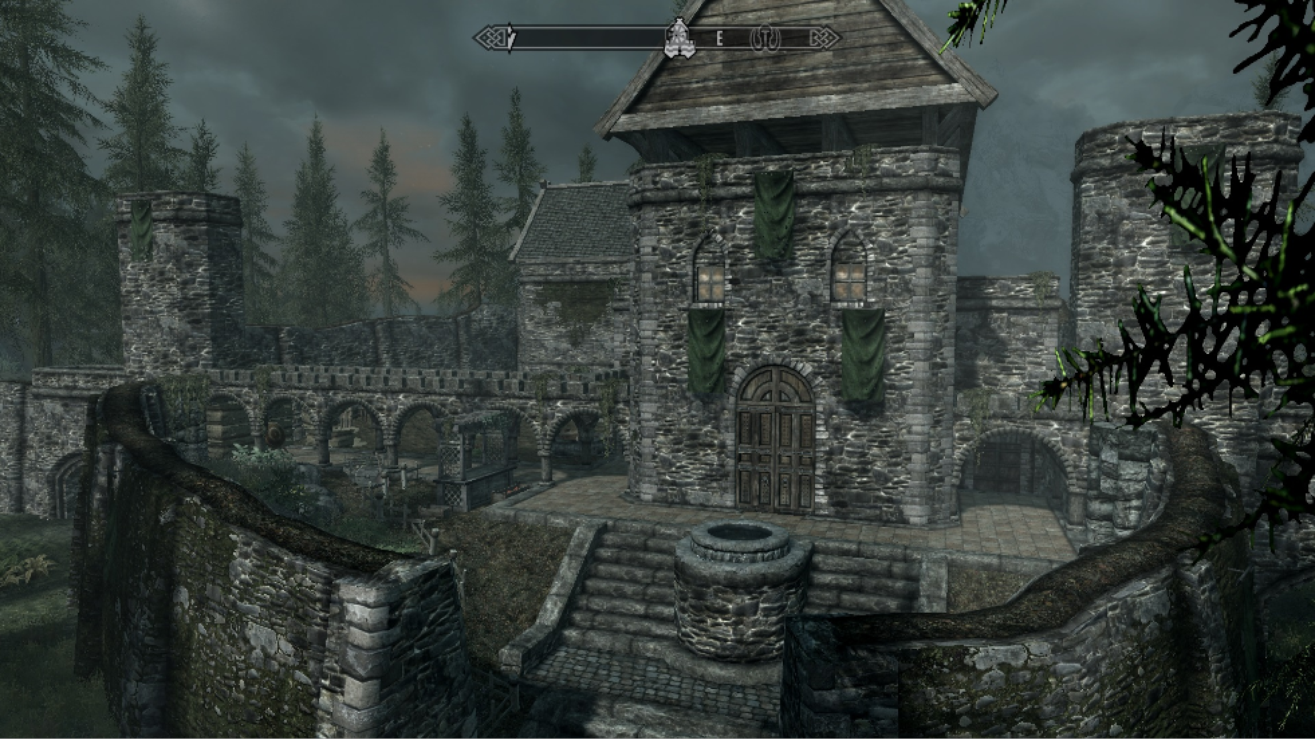 Large Castle that can hold a lot or armor and weapons with well over 100 Mannequins, allowing you to create every possible armor combination you can come up with.
Download for Xbox One and PlayStation 4.
Unlimited Shouts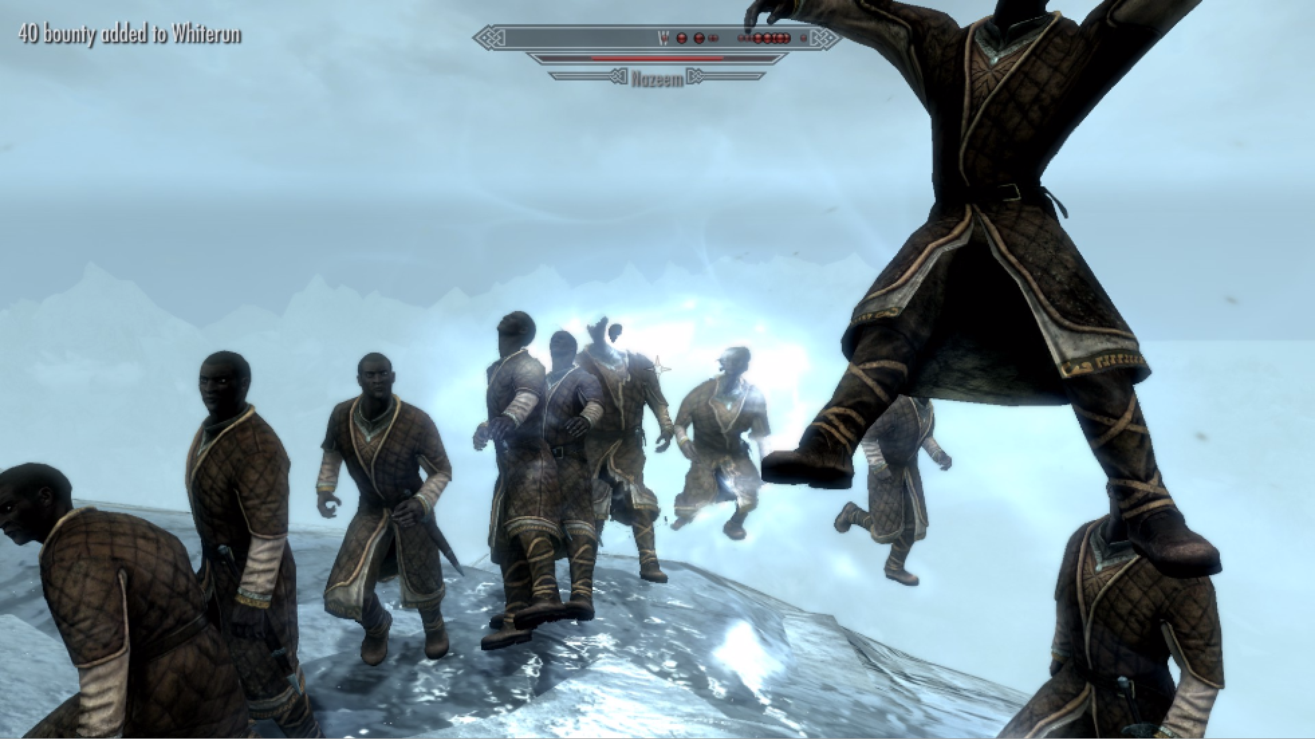 Removes the cooldown from the Unrelenting Force shout [as well as most of the other shouts thanks to a recent update]. Use this new power with caution, or don't!
Download for Xbox One and PlayStation 4.