Apple's brand new iPhone 7 and iPhone 7 Plus have been on sale for about a month and a half now, and they got off to a much better start than one might have assumed in light of all the complaints we saw prior to their release. The new iPhone design leaked months ahead of the iPhone 7's actual unveiling in September, and gadget bloggers sang far and wide that the new models would be "boring" updates because they looked just like their predecessors — and their predecessors' predecessors. Of course, it was immediately obvious when Apple announced the iPhone 7 and iPhone 7 Plus that these new models were anything but boring despite their familiar look, and Apple's third-quarter iPhone shipments beat Wall Street's expectations despite severely constrained supply that still hasn't caught up with demand.
The iPhone 7 and iPhone 7 Plus are still near the beginning of what is shaping up to be a solid cycle, but now eyes are already beginning to turn to next year's major iPhone refresh. Rumors suggest that the iPhone 8 will feature a huge redesign to celebrate the tenth anniversary of the original iPhone's launch, and Apple fans might be in store for an absolutely stunning new look if what we've been hearing so far pans out.
MUST READ: These hidden iOS 10 features will change the way you use your iPhone
Rumors surrounding next year's "iPhone 8" and "iPhone 8 Plus" (we still don't know exactly what Apple plans to call them) began to bubble up even before the iPhone 7 and iPhone 7 Plus were unveiled. According to a number of reports from solid sources, the new iPhone models Apple releases in 2017 will feature a glass back instead of aluminum and a new OLED display with curved sides that takes up much more of each phone's face.
This will apparently be accomplished by removing the iconic home button and the traditional Touch ID fingerprint scanner, and replacing them with a new optical scanner that is embedded beneath the screen. A string of related Apple patent filings might not confirm that these exciting new features will appear on next year's new iPhones, but they certainly suggest Apple has all this tech in the works.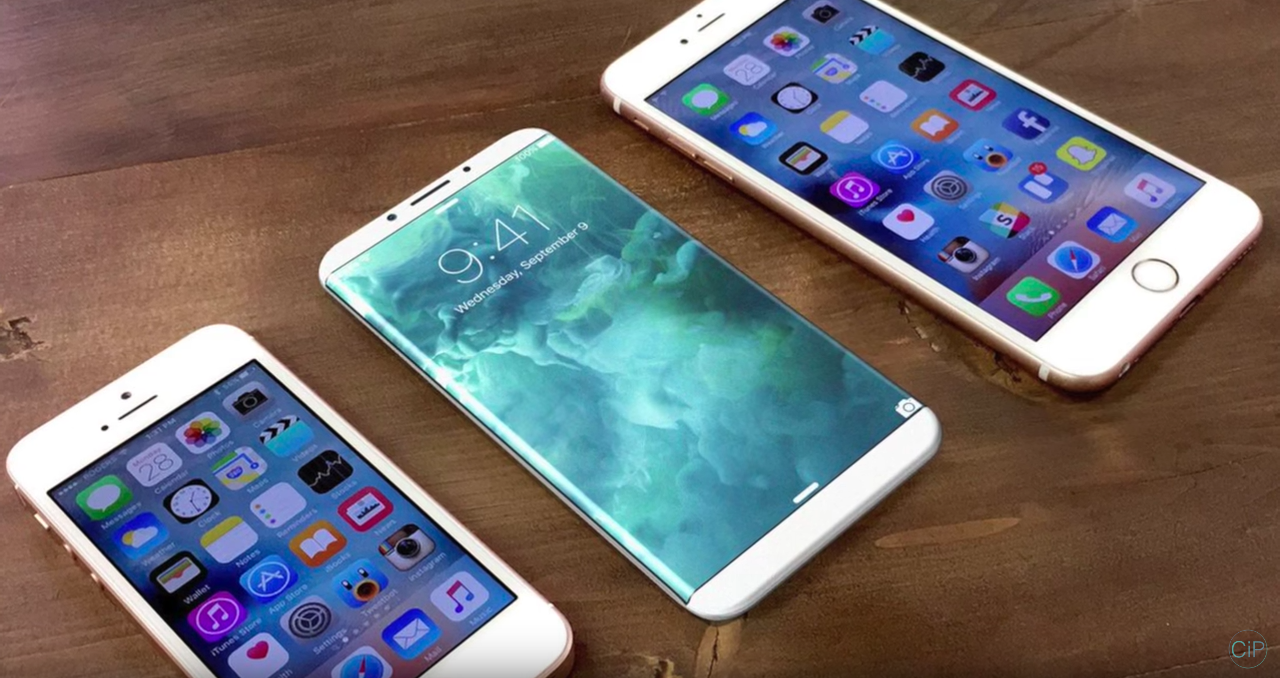 While we wait for leaks and new details to begin popping up early next year, a number of graphic designers have already taken a crack at visualizing all of the rumors we've heard so far. Many of the ensuing mockups so far have looked sleek, but most of them likely do not represent reality. A relatively new mockup created earlier this month might actually come close to showing off the general look of Apple's new iPhone 8 and iPhone 8 Plus though, potentially giving us a tiny taste of things to come next year.
Via Reddit, we're pointed to a video recently shared by YouTube account ConceptsiPhone. The video shows a design created by Veniamin Geskin, who imagined an iPhone 8 and iPhone 8 Plus with no home button and a more compact overall design despite maintaining roughly the same display sizes. It's obviously still far too soon to say how closely this new mockup will resemble the actual phones, but we can dream can't we? The full video is embedded below.