Martin Scorsese's highly anticipated new Apple TV+ film Killers of the Flower Moon premieres at the Cannes Film Festival this weekend, and the iconic director gave an interview to our sister publication Deadline ahead of the premiere that pretty much melted the internet.
The segment of the interview that broke so many people's hearts came when Scorsese rhapsodized about the fleeting nature of time, and about how he feels like he's almost run out of what's allotted to him as a creator. That answer came in response to a question about whether the passion for the job is still there, at age 80. "The whole world has opened up to me," he replied, "but it's too late. It's too late … Kurosawa, when he got his Oscar … he said, 'I'm only now beginning to see the possibility of what cinema could be, and it's too late.' He was 83. At the time, I said, 'What does he mean?' Now I know what he means."
Responded one Twitter user, with a tweet that's since garnered more than 7 million views: "This broke my heart, man. Just broke my heart."
Scorsese's comments, meanwhile, and the release of a trailer at last for Killers of the Flower Moon, have sparked speculation that the film (which will be released in October ahead of its Apple TV+ debut) might be Scorsese's last. I'm not mentally prepared to go there, but based on his comments about running out of time it does seem like this might be the last collaboration between the director and Leonardo DiCaprio, who've worked together on seven films now.
And if it is the last — wow, what an epic to go out on. This three-and-a-half-hour period drama takes us back to the oil boom in turn-of-the-century Oklahoma, and it's based on David Grann's #1 New York Times bestseller of the same name.
The oil boom turned the members of the Osage Nation into some of the richest people in the world quite literally overnight. "The wealth of these Native Americans," Apple continues, "immediately attracted white interlopers, who manipulated, extorted, and stole as much Osage money as they could before resorting to murder." Killers of the Flower Moon, which is based on a true story, is also told through the romance of Ernest Burkhart (DiCaprio) and Mollie Kyle (Lily Gladstone).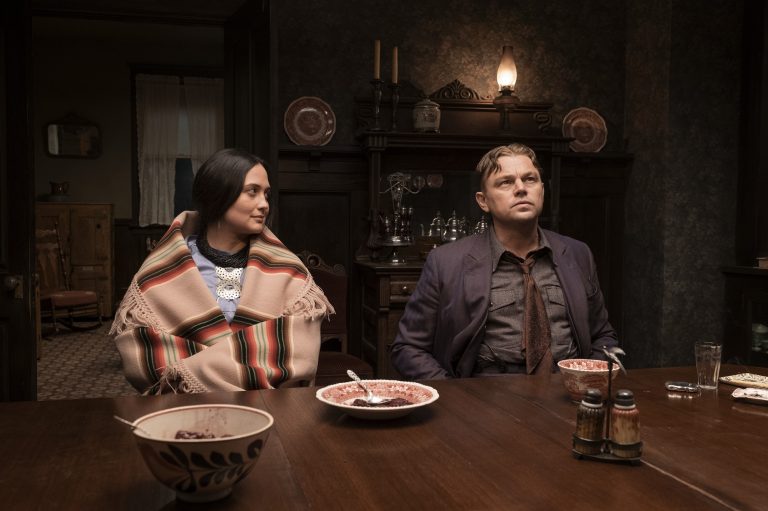 Despite the fact that Killers of the Flower Moon may well be the last time we'll see Scorsese and DiCaprio working together, it's absolutely going to be one of the defining cinematic achievements of 2023. Apple TV+ is extremely fortunate that it's coming to the service following a theatrical run, and I certainly can't wait to check it out.