Netflix is kicking off the end of the month with the release of a buzzy new documentary about Pamela Anderson, but there are also a handful of other big Netflix releases coming to the streaming giant over the next several days — including everything from Peter Jackson's The Lord of the Rings trilogy to a docuseries about a multimillionaire German shepherd named Gunther.
If you need some recommendations of what to watch on the streamer this weekend and beyond, here are some upcoming Netflix titles to check out and put on your watchlist.
Pamela, a love story
First up, coming on January 31, is the aforementioned Pamela, a love story — a documentary from director Ryan White about the blonde bombshell who defined the 90s, and now via this film is setting out to define herself.
To "reclaim" her narrative, as it were, she's now telling her story with everything from never-before-seen personal photos to journal entries and much more. Via Netflix, this film "is a first-person account of what it really means to be an icon, a sex symbol, an actor, and a mother of two — all while everyone is watching."
The film follows the arc of Anderon's career from being a small-town girl to an internationally recognized Playboy model and sex symbol. "The film offers bracingly honest reflections from Anderson on the sometimes tumultuous, but always deeply felt experiences that have shaped who she is today," Netflix continues, "including her explosive, whirlwind romances and the infamous stolen tape that became the internet's first viral video and would mark a turning point in her career."
Adds Anderson in a Netflix interview about participating in this film: "I was very hesitant, but looking back, I feel empowered. And I hope that [my story] inspires people to have a great f*****g time and not worry so much."
You People + other new Netflix releases to check out
As for what else is coming to the streamer, Kenya Barris' directorial debut You People — starring Jonah Hill and Eddie Murphy — it hits Netflix on January 27.
Co-written by Barris and Hill, the movie plays around with the familiar "meet the parents" storyline involving a couple and their respective parents, this time with the inclusion of a culture clash.
You People kicks off with a meet-cute. Hill's Ezra Cohen accidentally gets into someone's car (belonging to "Amira," played by Lauren London), after mistakenly assuming she's his rideshare. Once the shock wears off, there's an offer of a date, and the two quickly and easily hit it off.
So far, so good. Eventually, of course, it's time to meet the families. Ezra's are Jewish and (per Netflix) "semi-woke" parents, played by David Duchovny and Julia Louis-Dreyfus, while Amira's are Muslim and "unyielding" (played by Eddie Murphy and Nia Long). Naturally, conflict and hilarity ensue.
"The one thing they have in common?" a promotional piece from the streamer teases about the movie. "The ability to mercilessly interfere with their children's lives — with hilarious results. For proof, look no further than the film's teaser, which shows Hill facing off with Murphy and Long as Ezra asks Amira's parents for permission to propose. The venue? Los Angeles' iconic Roscoe's Chicken and Waffles."
Additional titles
Meanwhile, here's a look at what else is coming to Netflix over the next several days, including a beloved fantasy film franchise as well as a wild new Tiger King-like documentary series.
The Great British Baking Show: The Professionals: If you're a fan of The Great British Baking Show, a new season of its "professional" spinoff — which, if you ask me, removes perhaps the best aspect of the original show, the competition among amateur bakers — is coming to Netflix. In "The Professionals" iteration of the series, teams of talented pastry chefs from the UK compete against each other. Season 6 release date: February 1.
The Lord of the Rings: This isn't a Netflix release that originated from the streamer, of course, but these will nevertheless be among the biggest titles streamed on the platform next week and going forward. Peter Jackson's original Lord of the Rings trilogy is coming to Netflix US starting on February 1.
Netflix docuseries Gunther's Millions
Finally, a Netflix release to satisfy the documentary fans among you:
The 4-episode docuseries Gunther's Millions, coming on February 1, is the wild-but-true story of a German shepherd named Gunther who inherited a $400 million fortune. And it gets more insane from there: The wealth behind this multimillionaire canine, which he inherited from a mysterious countess, has fed an empire of riches stretching across two continues — one that includes luxe mansions and even a pop music group.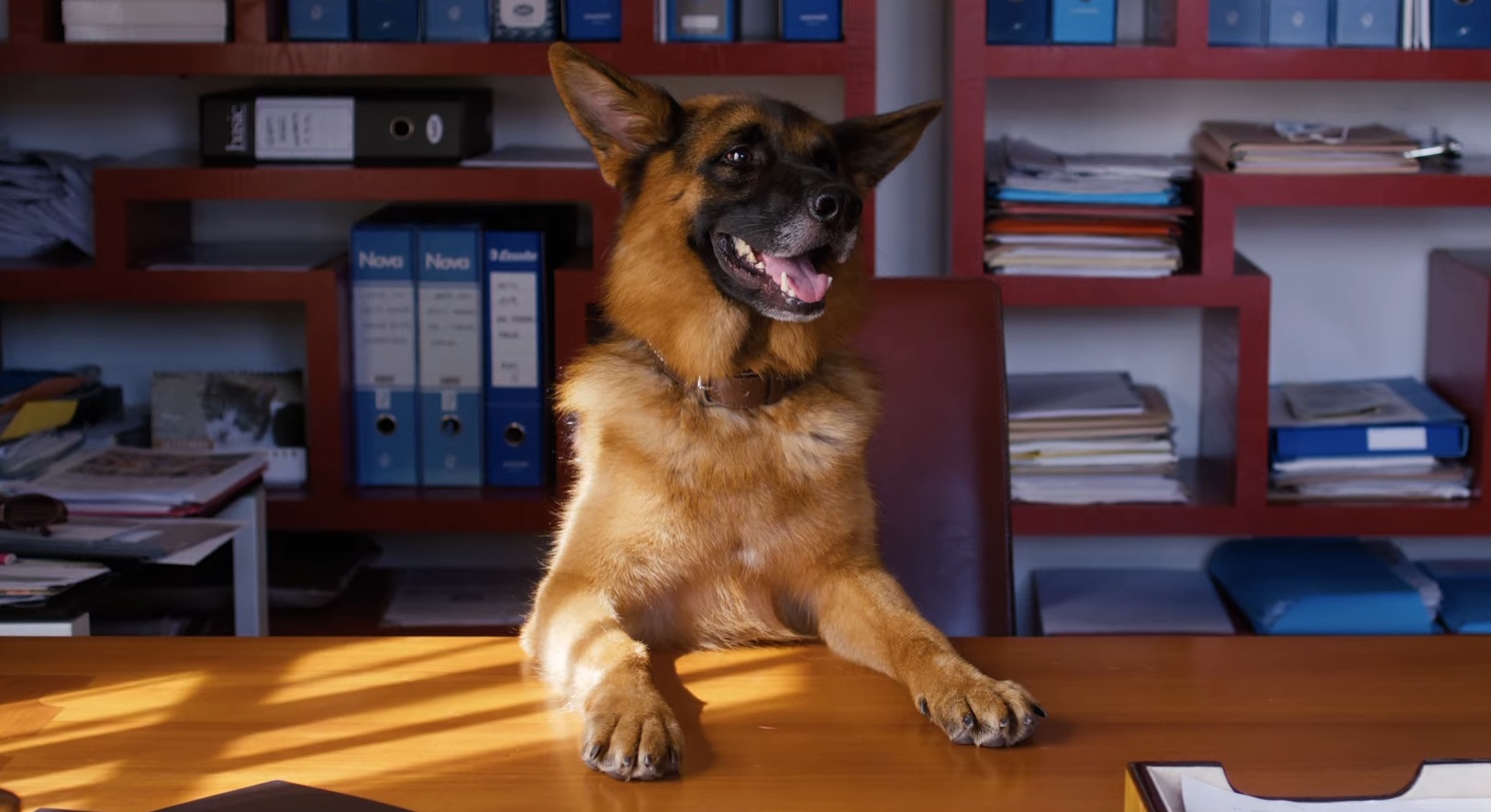 From Netflix's official synopsis of the series:
"Multi-millionaire Gunther VI lives in the lap of luxury: He travels on private planes, eats gold-flaked steaks for dinner, and surrounds himself with a glamorous entourage of spokesmodels and entertainers. He is also a German shepherd. As the legend goes, Gunther's great-grandfather was originally owned by a mysterious countess whose son died tragically. Having no heirs, the countess bequeathed her considerable fortune to her beloved dog, and placed him in the care of her son's close friend, an Italian pharmaceutical heir and aspiring impresario named Maurizio Mian … It's a fairy tale both beautiful and bizarre, and naturally, questions abound."