Netflix's Regency-era drama Bridgerton from the hitmakers at Shondaland is one of the streaming giant's 10 biggest shows of all time — in fact, both Seasons 1 and 2 of the series occupy separate spots on Netflix's all-time Top 10 list. So it's kind of no wonder Netflix decided to move forward with a prequel spinoff, the long-awaited Queen Charlotte that hits the streaming giant next week. It's just one of the big Netflix releases coming over the next several days, a slate of titles that we'll take a closer look at below in our latest Netflix look-ahead.
Queen Charlotte: A Bridgerton Story
The 6-episode Queen Charlotte, starring India Amarteifio as a young version of the monarch in Bridgerton portrayed by Golda Rosheuvel, debuts on May 4.
This series will tell the story of her rise to power, as well as how her marriage to King George was both the product of an epic love story — and the catalyst for societal change that manifests itself throughout the … well, let's call it the Bridgerton-verse.
"In Bridgerton Season 2," Netflix explains about the prequel, "fans got a glimpse of the mysterious love story of Charlotte and her often-unseen husband King George III (James Fleet). Queen Charlotte whisks us back to the very start of their relationship to reveal the romance and secrets of the past.
"The series introduces a young Charlotte (India Amarteifio), who is only starting to understand her power — and the meaning of love. We meet young Charlotte as she embarks on her life-changing marriage with young King George (Corey Mylchreest) and enters a (world) very different from the one seen in Bridgerton."
In addition to Amarteifio and Mylchreest, the cast here includes Arsema Thomas as young Lady Agatha Danbury, while other actors and actresses you'll spot waltzing through the parties and palaces include Michelle Fairley, Sam Clemmett, Freddie Dennis, Richard Cunningham, Tunji Kasim, Cyril Nri and Rob Maloney.
Jewish Matchmaking + more Netflix releases to check out
Speaking of spinoffs, meanwhile, there's also another Netflix release coming in just a matter of days that's inspired by the success of Netflix's reality series Indian Matchmaking.
Following the debut last month of Indian Matchmaking's third season, the spinoff Jewish Matchmaking is set to hit Netflix on May 3. It comes from the same producers of the original series, and here's what Netflix says about this zillionth dating-related show on the streamer: "Jewish Matchmaking features singles in the US and Israel as they turn their dating life over to a top Jewish matchmaker. Will using the traditional practice of shidduchim dating help them find their soulmate in today's world?"
This time, Aleeza Ben Shalom is the expert matchmaker. And shidduchim, by the way, is a centuries-old matchmaking practice rooted in Orthodox Judaism.
Additional releases
If those Netflix releases aren't enough to keep you busy, there's still more new content to check out that might be worth your while — including new international titles, as well as one of my favorite movies from childhood that also arrives on the streamer next week.
Love Village: Among those international titles I alluded to is the upcoming Japanese reality series Love Village, which is giving me major Terrace House vibes. Whereas the latter series (which Netflix decided to discontinue after several seasons following the suicide of one of the Terrace House participants) threw a bunch of attractive young adults into a house together and just kind of let them hook if they wanted to or not, Love Village takes a different tack.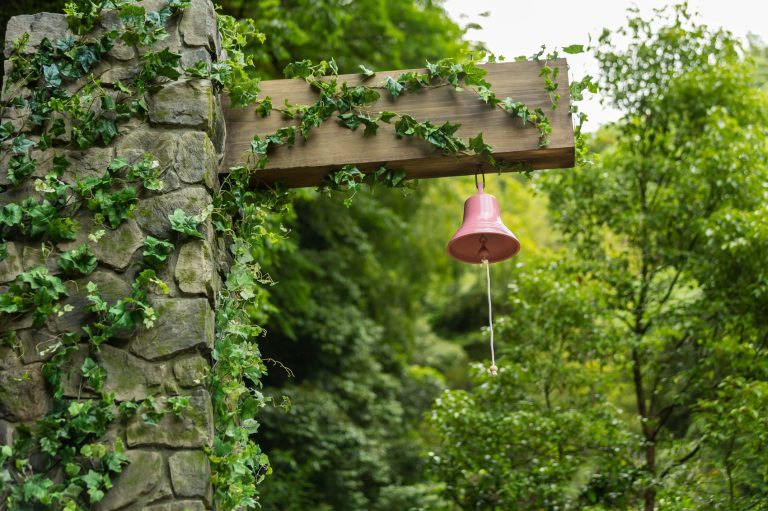 The participants this time are all at least 35 years old, and while there are hosts/commentators a la Terrace House, the aim here is that the participants go into the show with the intent of possibly finding someone to marry.
"The aim is for participants to find their everlasting love," Netflix says, 'by showing their real faces, crying, laughing, and quarreling. (Will) the participant find the last love in life and leave the house and village with the partner?" Release date: May 2.
AKA: Here's what Netflix says about this French-language release. "In this intense action thriller, a special ops agent goes undercover within a criminal organization and unexpectedly befriends the boss's young son."
Netflix's French content has ramped up considerably of late, with other must-watches from the country including Call My Agent! and Lupin, so I'm especially interested to see how AKA is received — and its being an action-packed drama certainly doesn't hurt. Now streaming.
A blast from the past coming to Netflix
Now, as for this final Netflix release, it's obviously not a Netflix original — but I know enough of you were a fan of this 1990 classic starring Arnold Schwarzenegger that I'm including it anyway.
Kindergarten Cop, available to stream starting on May 1, features Ah-nold as a tough-as-nails police detective named John Kimble, who goes undercover posing as a schoolteacher in order to catch a particularly nasty drug kingpin. The movie produced so many quotable gems — "It's not a tooo-mah…" "I'm not a policeman, I'm a princess!" "If you don't stop screwing around back they-ah…" — and Arnold himself has said in interviews that this is one of his favorite roles he's played.
Years ago, I interviewed someone who worked on the script for Kindergarten Cop who told me they had a lot of fun writing comic dialog for Arnold by playing around with the way he pronounces words that have an R-sound. "If you've got a good ear for how he speaks," the writer told me, "you can write lines for him like 'I'm the party pooper' or 'No more complaining. No more 'Mr. Kimble, I have to go to the bathroom.' There is no bathroom!'"