This is a big week for the John Wick franchise, which is about to take a leap forward by looking back — specifically, via the launch of a prequel series, Peacock's The Continental, that's set in and around the hotel for bad guys so central to the plot of the four movies. At the same time, the three-part prequel series will go deep into the backstory of a pivotal side character, hotel owner Winston Scott, who's also a high-ranking member of the criminal underworld. The series is going to be quite a treat, indeed, for John Wick fans.
In the meantime, while waiting for both the prequel and the franchise's fifth movie that's in the works, John Wick fans looking for something new to watch have plenty of similarly-themed Netflix movies they can enjoy. Whether you're looking for a story about hitmen, revenge, or just a generally bloody and pulse-pounding shoot-'em-up, that's what you'll find in all four of the Netflix movies that we recommend below. Starting with a Mary Elizabeth Winstead thriller about a woman who's running out of time.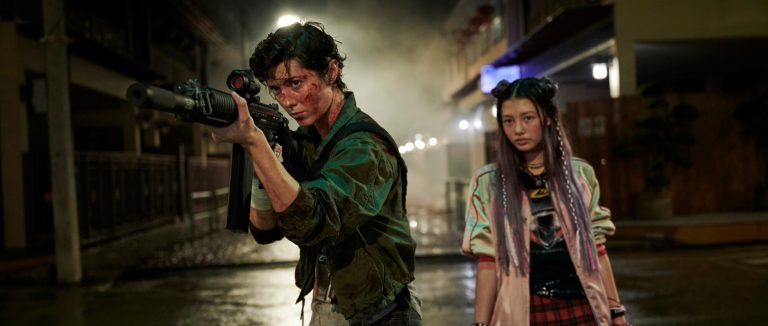 In Kate, Winstead plays a skilled, top-tier assassin who blows an assignment targeting a member of the Yakuza in Tokyo. To top it off, she discovers she's been poisoned and comes to learn she has 24 hours to live. So, what does she decide to do with the time she has left? You guessed it — go on a murderous revenge spree, hunting down whoever was responsible for her poisoning, while also taking the teenage daughter of one of her past victims under her wing.
As for other Netflix movies that John Wick fans will enjoy, we turn next to 2019's Polar — in which Mads Mikkelsen plays Duncan Vizla, aka The Black Kaiser. He's a member of an assassin organization who's nearing retirement age and whose employer eventually decides he needs to be eliminated. Per the streamer: "Against his will, he finds himself back in the game going head to head with an army of younger, faster, ruthless killers who will stop at nothing to have him silenced."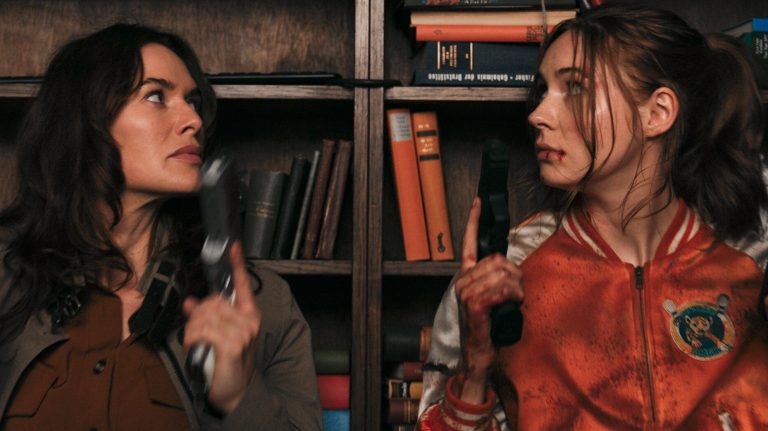 These next two Netflix movies offer more of the same and are each built around tough-as-nails female protagonists. 2021's Gunpowder Milkshake, in fact, focuses on three generations of women who are some of the toughest killers.
From the official Netflix synopsis: "Sam (Karen Gillan) was only 12 years old when her mother Scarlet (Lena Headey), an elite assassin, was forced to abandon her. Sam was raised by The Firm, the ruthless crime syndicate her mother worked for. Now, 15 years later, Sam has followed in her mother's footsteps and grown into a fierce hit-woman." She's efficient, loyal, and cleans up the firm's messes. Eventually, an important job goes wrong and Sam must choose between serving the interests of The Firm and protecting an innocent 8-year-old girl.
The protagonist of Kill Boksoon is a woman who's both a mother of a teenage daughter as well as a hired killer with a 100% success rate. Gil Boksoon is a seasoned professional killer working at an agency that hires out its assassins for jobs. When it's eventually time to renew her contract with the agency, though, she decides to retire and put it all behind her so she can focus on fixing her relationship with her daughter.
Before notifying the agency of her decision, however, she's on one last assignment, discovers a secret, and decides to break the agency's rules because of it. That leads to, like the title suggests, not only her agency but everyone in the hitman industry angling to do the same thing: Kill Boksoon.