If you purchase an independently reviewed product or service through a link on our website, we may receive an affiliate commission. Learn more.
Having a dash cam can mean the difference between a small fender bender that wasn't your fault costing you nothing and costing you thousands. How? If the other driver is dishonest and doesn't fess up once the police arrive, your insurance might have to cover the cost of repairs. And of course, that means your premium is going to skyrocket since insurance companies have an open license to rip us off all they want. It stinks, but that's how the system works.
Save yourself a huge headache and tons of cash by picking up one of two popular dash cams on sale right now on Amazon. The Vantrue Upgraded N1 Small Dash Cam is perfect for buyers on a budget, and it's just $56.99 with promo code 62P3BYRR. Then there's the higher-end Vantrue X2 Dash Cam, which records in 2K and costs $119.99 with promo code KP3ZHQFA.
VANTRUE Upgraded N1 Small Dash Cam
High Resolution: Full-HD 1920*1080 at 30 fps+HDR provides great sharp video quality and super night vision, clearly captures the license plates cars as well as road signs during the day and night.156° viewing angle presents a wide field of view and splendor scenario without distortion; F2.0 6-layers glass lens, dust and heat proof, helps capture high quality images even in low-light conditions.

1.5″ TFT LCD display supports video and image playback as well as offering an easy setup interface. Supports Auto LCD Off in 3 minutes while recording.

Parking Monitor: One press to switch the dash camera to Parking Mode, triggered by the built-in motion detection, the dashboard camera will detect motion around your car and auto record when people or things come closer to your car. Note: The dash cam comes with a 130mAh battery to keep setting, the Parking Monitor feature requires hard wiring power to the camera or connecting it to an external battery pack to provide power when the vehicle is turned off.

G-Sensor: G-sensor allows the dash camera automatically locking the important video segments and save it to event folder once it detects any hits, collisions and incidents, preserving a complete record of the event.

GPS Option: The upgraded N1 provides GPS option, with which you could track the driving route and speed. TO USE N1'S GPS FUNCTION, YOU'LL HAVE TO BUY AN EXTRA GPS MOUNT.
[Upgraded] Vantrue N1 Small Dash Cam - Full HD 1080P+HDR 1.5" LCD Car Dashboard Camera DVR Vide…
$56.99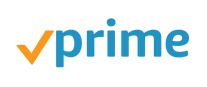 Vantrue X2 Dash Cam
2.5K 1440P dash cam: Utilizes the newest Ambarella A12 CPU, super HD 2560*1440 at 30 fps+HDR provides great sharp video quality and super night vision, helps in capturing smaller details and all your footages appear sharp and crystal clear. 170˚ wide viewing angle for maximum visibility, capturing a wider view of the roads, effectively reducing blind spots.

Super Night Vision: Build on 6-layer glass lenses + F1.8 large aperture and HDR (High Dynamic Range) technology can balance the light and dark areas of the video and generate high-quality images, makes your driving more safer on night.

Emergency Lock: Automatically turn on and record when the car starts. With the built-in G-Sensor, the X2 detects impact to your car and automatically/manually locks the 10 seconds prior to and after the impact securing your needed evidence of the event, so you will never miss an important moment.

Parking Mode: Two kinds of Parking modes.Triggered by the Motion Detection, the camera will auto record when people or things come closer to your car from 10M / 33FT away in front. Triggered by Time Lapse, the camera will keep taking photos at the set time interval and then auto edit them together to a video clip.

Continuous Recording: Loop recording allows old file to be replaced automatically with new files. Optional GPS module(sold separately, asin: B00UA224DY) allow you track the driving route and speed. Support up to 64GB micro SD cards(micro SD Card is not included,Samsung Evo card is recommended). 18 Months Warranty.
X2 2.5K
$119.99