If you purchase an independently reviewed product or service through a link on our website, we may receive an affiliate commission.
There are two types of people in the world: those who take quick showers and come in and out fast and those who love to savor the feeling of the water hitting them and take a while. Hopefully, for the sake of everyone around you, you're one of those two types of people. There are people who prefer to lay in the bathtub and soak if they have time. But most of us don't have the time for that. If you have a shower, you have likely steamed up the mirror or the sliding glass door to the shower in your bathroom before. In order to clean away that steam, you shouldn't wipe it down with a towel or your hand, as that could cause smearing and streaks on your glass surfaces. With a squeegee, you'll get a better and quicker clear that's easier to see. This will also help you having to clean up mildew and mold that will build faster if you don't wipe it away. If you love showering but hate having to clean the shower, a simple squeegee can help you put off the cleaning a little longer. We've highlighted five of the best options to give your glass surfaces a chance to shine. Let's take a look.
Get the widest reach possible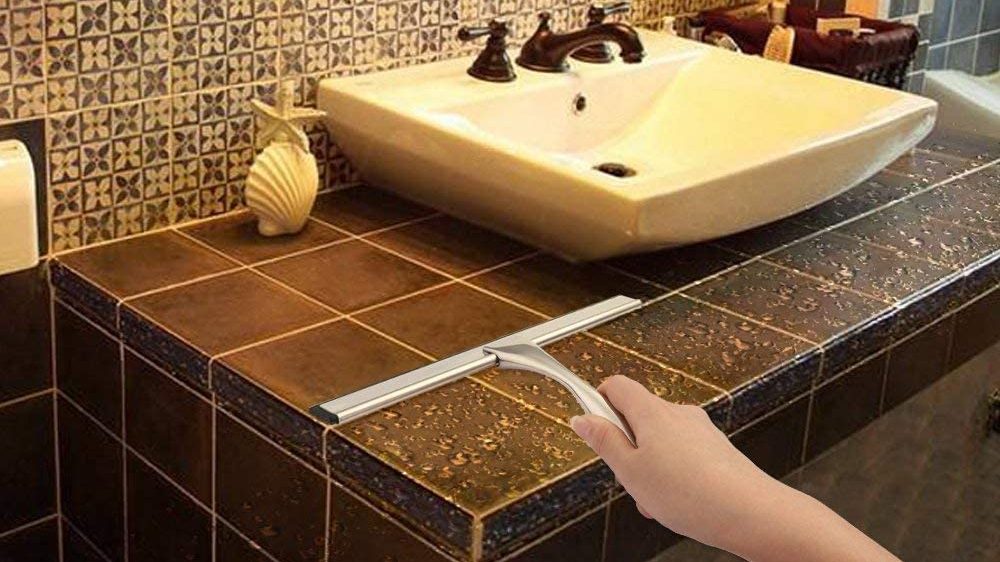 Provide yourself with plenty of ways to reach that condensation when you pick up the HIWARE All-Purpose Shower Squeegee. You can get a squeegee that is 14″ across, giving you plenty of coverage of your areas. This will allow you to clean shower doors, windows, tiles, mirrors, and many other surfaces around the house. Pair this with your favorite household cleaner to get even more shine. This has a rubber blade, an ergonomic design, and a lightweight handle for quick and efficient cleaning. You'll get squeak-free and streak-free water control when you have this in your hand. It comes with a set of waterproof adhesive hooks that can be used indoors or outdoors.
Key Features:
14″ rubber blade
Ergonomic design
Lightweight handle
HIWARE All-Purpose Shower Squeegee for Shower Doors, Bathroom, Window and Car Glass - Stainless…
List Price:
$35.00
Price:
$19.99
You Save:
$15.01 (43%)
Available from Amazon, BGR may receive a commission
Great for rippled surfaces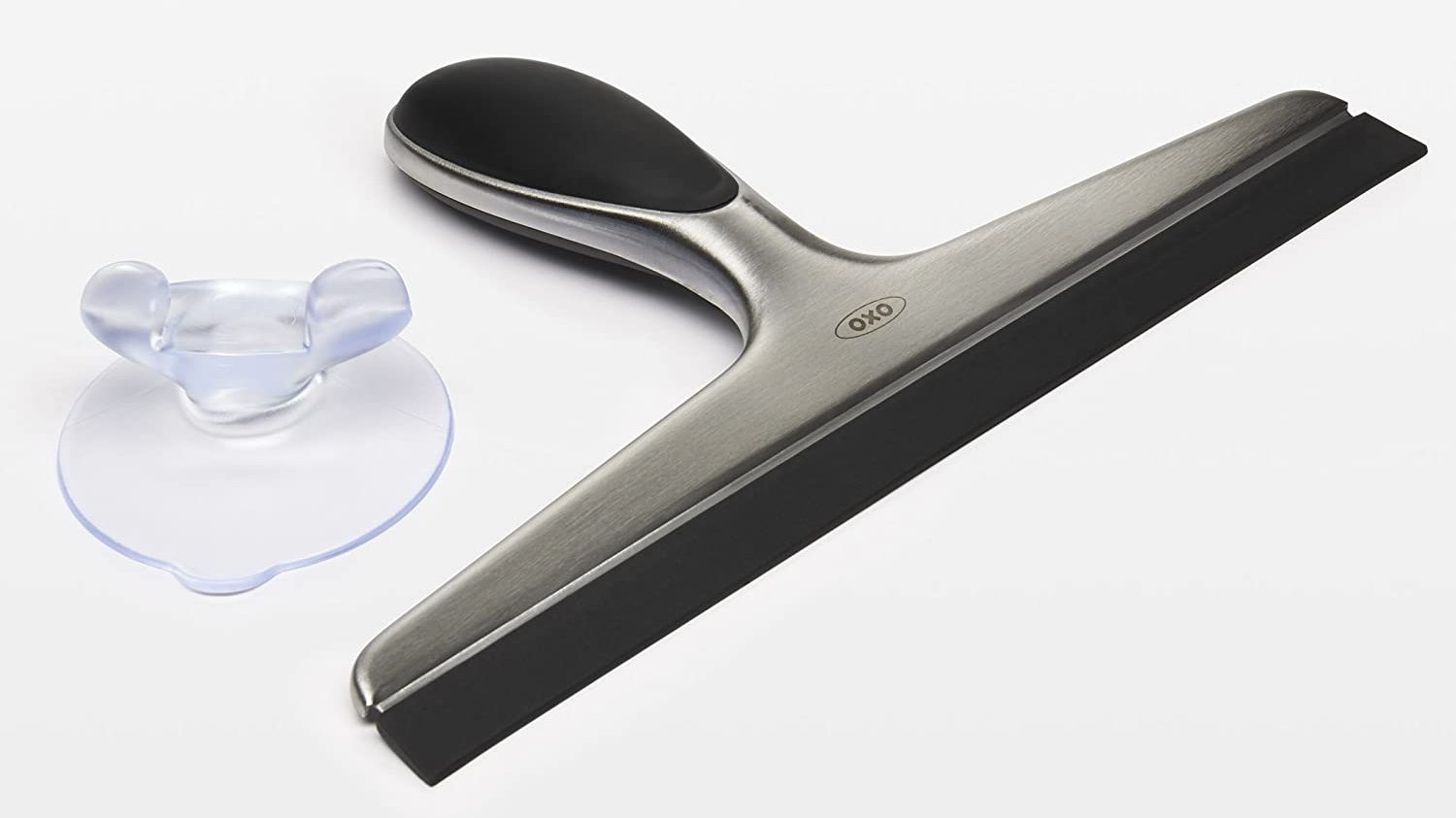 Working well on tiles, the OXO Good Grips Stainless Steel Squeegee will get the job done quickly. This will wipe off tiles, mirrors, shower doors, and windows in your bathroom or anywhere else in your home. The flexible blade will work on rippled surfaces, allowing you to get the condensation off efficiently. It has a soft, contoured, non-slip grip with a slim profile that stores neatly to the included suction cup. It measures 10″ x 1.5″ x 6″ and is made from durable stainless steel.
Key Features:
Flexible blade
Soft, non-slip grip with a slim profile
Stores neatly to suction cup
OXO Good Grips Stainless Steel Squeegee
Price:
$17.99
Available from Amazon, BGR may receive a commission
Make storage simple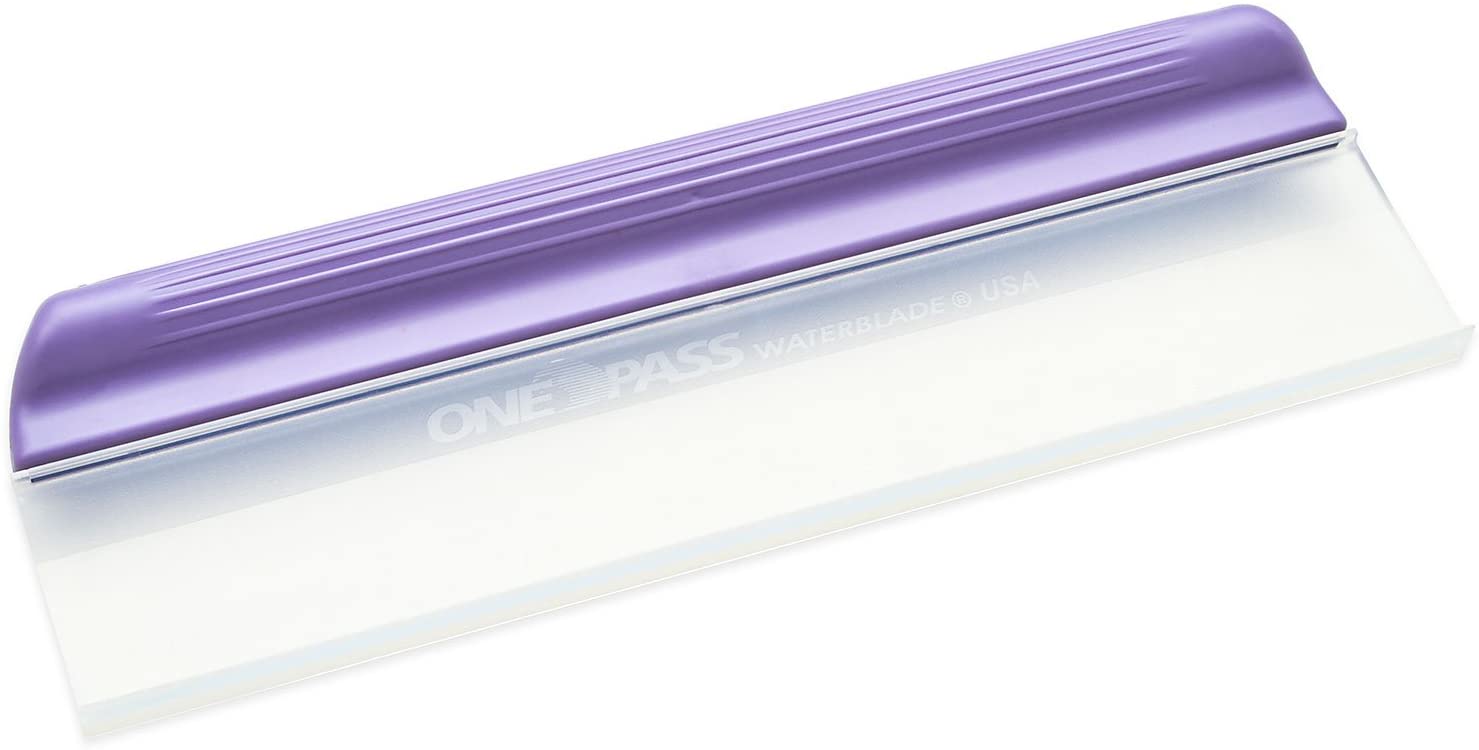 With a sleek design, the One Pass Original Water Blade has no need for a handle. This patented T-bar edge removes over 90% of standing water every time you use it. It offers you 15 times less friction than terrycloth towels. The soft edge serves as a handle and it's ergonomically designed to fit easily into your hand. The blade is made from medical-grade silicone that will not scratch your surfaces. It will also flex to match the surface area. You can store this simply, as there's no handle to stick out.
Key Features:
No designated handle
Flexible blade made from medical-grade silicone
Easy to store
One Pass Classic 12" Waterblade Silicone T-Bar Squeegee Purple…
Price:
$19.49
Available from Amazon, BGR may receive a commission
Guarantee you are always covered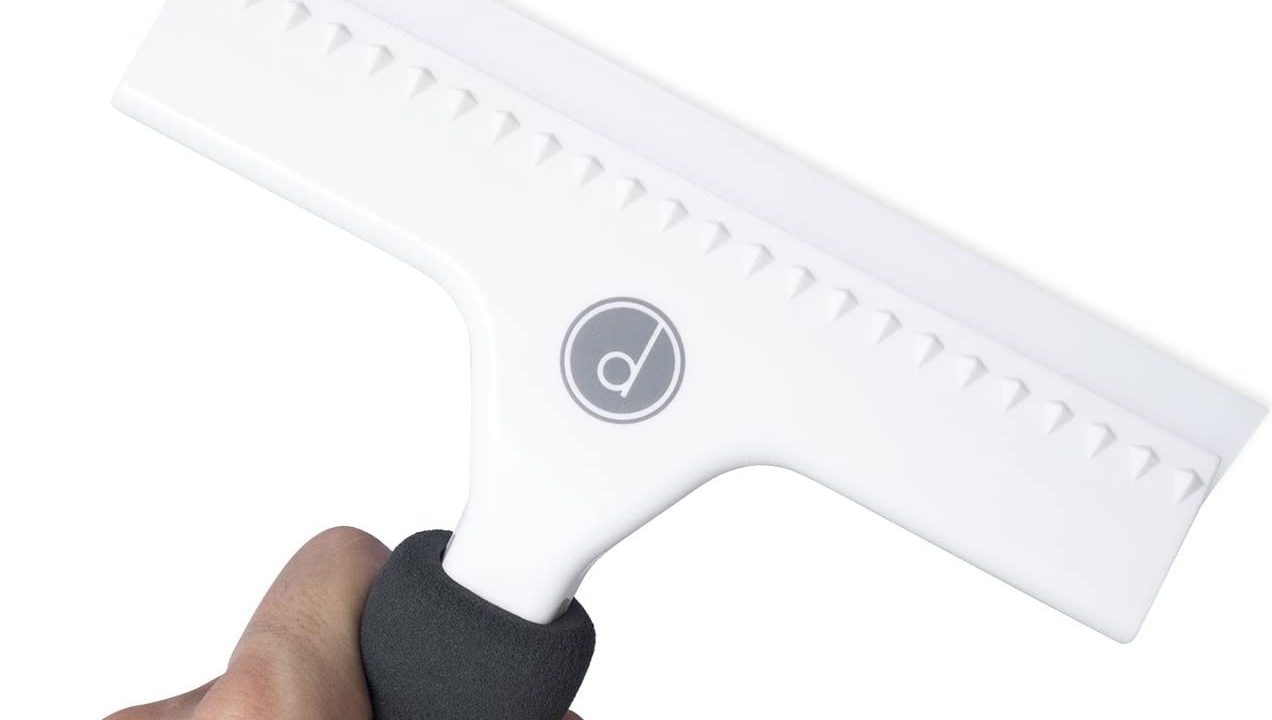 The desired tools Squeegee doesn't just give you one blade. This squeegee comes with three blades, two of which are replacements that can be slid onto the device if they are needed. You can wipe shower doors, There are three, 8″ edge blades and a handle covered in soft foam. This gives you streak-free and squeak-free water control and the edge of the blade will wipe down evenly. You can choose between gray, black, or white.
Key Features:
Comes with two replacement blades
Handle is covered in soft foam
Streak-free and squeak-free water control
Squeegee for Shower Door, Car Windshield, and Glass Window - 2 Extra Silicone Replacement Blade…
List Price:
$19.95
Price:
$11.99
You Save:
$7.96 (40%)
Available from Amazon, BGR may receive a commission
For an option that is built to last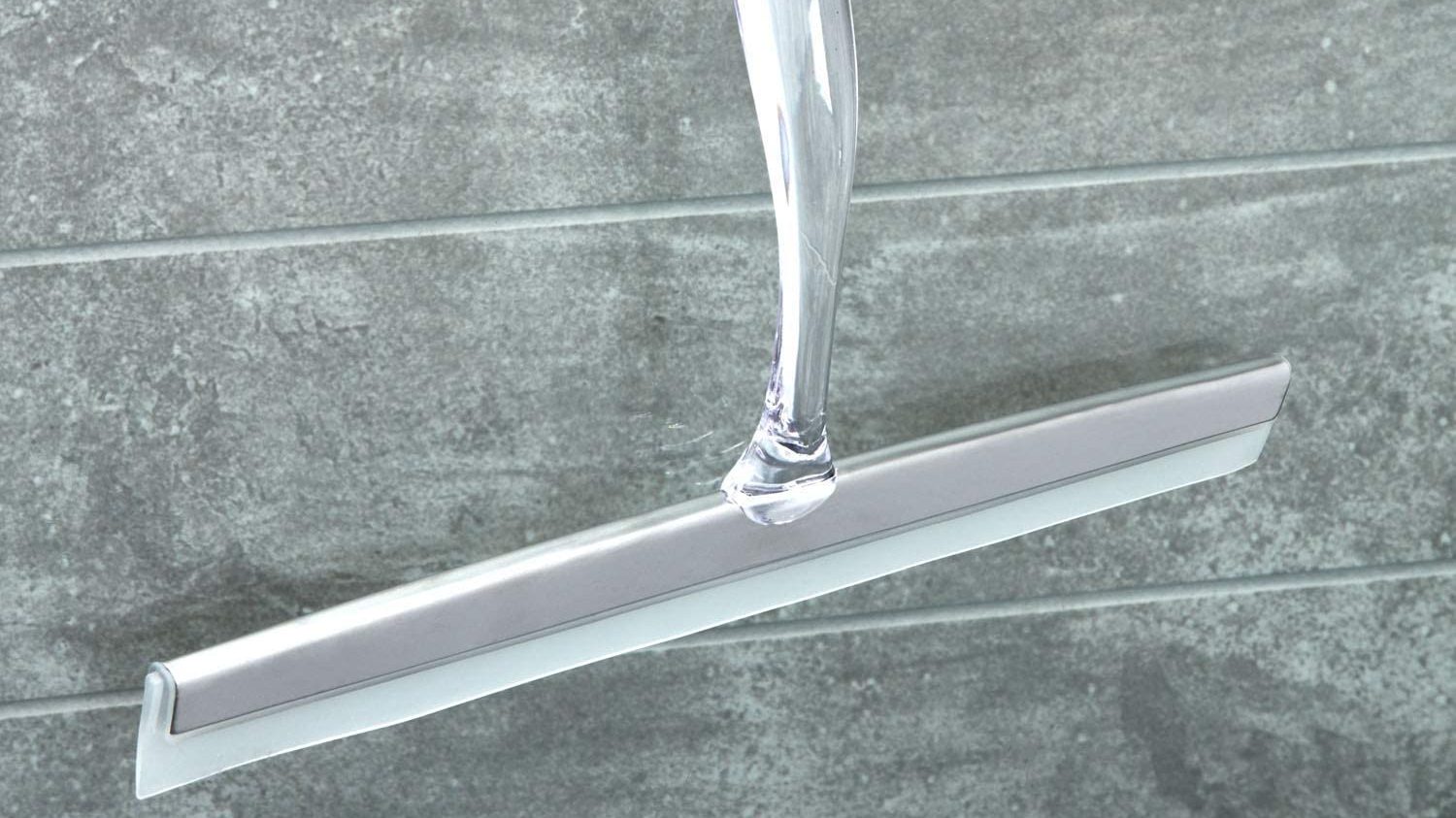 You won't have to worry about the iDesign Zia Metal and Plastic Bathroom Squeegee quitting on you. This will remove steam from the shower doors and mirrors or it can help you clean up water on the floor. This includes a suction hook for easy storage, allowing you to put it where you're going to use it the most. It is made from high quality construction, as the clear plastic handle has stainless steel accents. The PVC blade is durable and will last for years. It measures 12″ x 7.7″ to fit most any space.
Key Features:
Removes steam from shower doors and mirrors
Clear plastic handle with stainless steel accents
PVC blade is durable
iDesign Zia Metal and Plastic Bathroom Squeegee for Shower, Glass Doors, Floors, Mirrors, with…
List Price:
$19.99
Price:
$14.79
You Save:
$5.20 (26%)
Available from Amazon, BGR may receive a commission