If you purchase an independently reviewed product or service through a link on our website, we may receive an affiliate commission.
Blunt knives are the bane of many chefs' existence. Ever try cutting through steak or even chicken with a blunt knife? It's nearly impossible. It's like trying to cut through everything with a butter knife. You want to make cutting easy on yourself because why make cooking any harder than it can be? Sharpening your knives can be a complicated process if you aren't used to it. But with a sharpening stone, it's rather simple. This should be a staple in many kitchens because of how versatile a piece of equipment it is. This can work with pretty much any type of knife, so you won't have to try to cut anything without a sharp edge. Taking the work into your own hands is something that every good chef does, so sharpening of the knives should fall under that as well. We've handpicked our favorite sharpening stones to get you back to cutting quicker. Let's take a look.
Make sure you don't lose your grip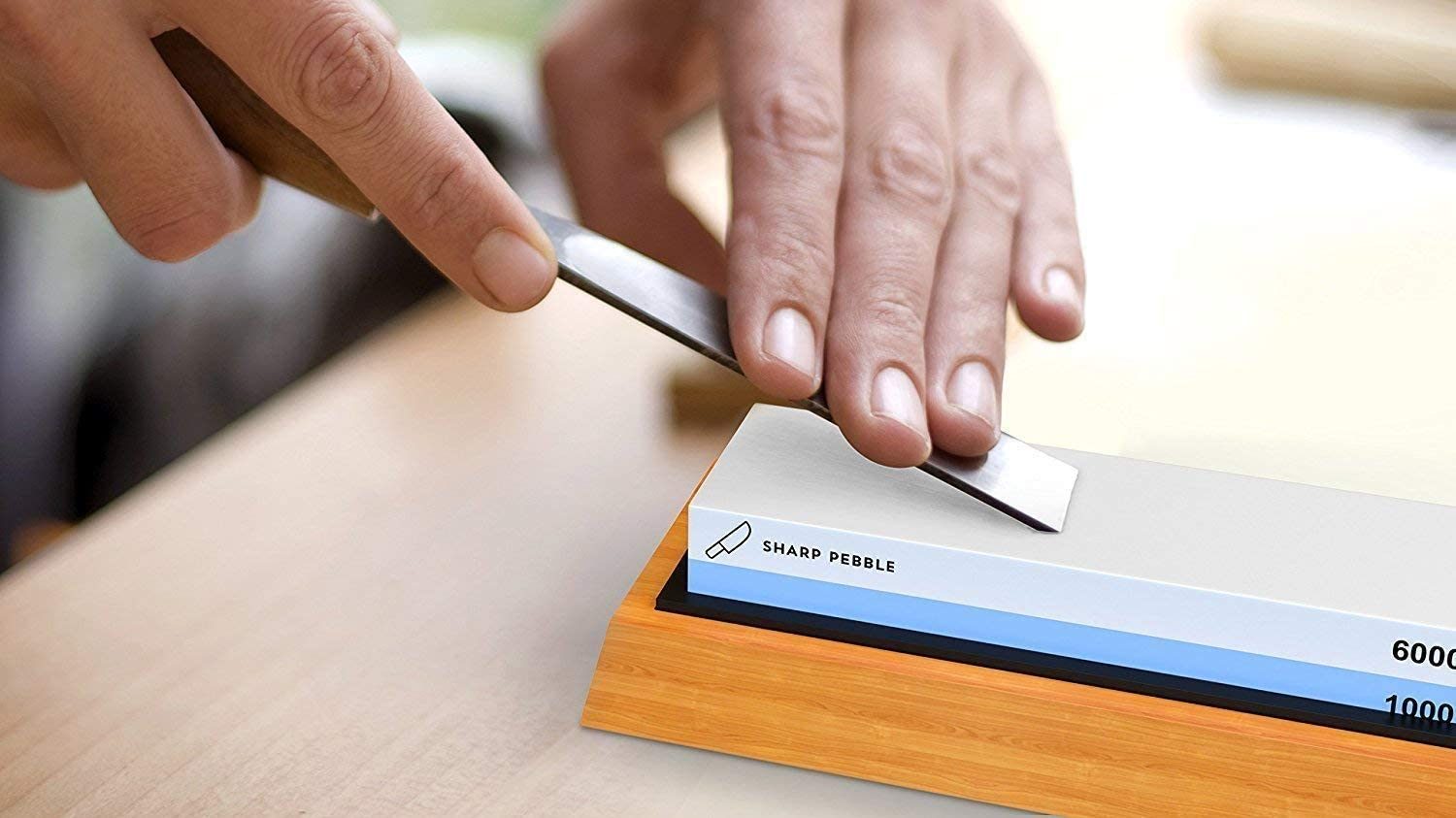 Guaranteed to stay in one place, the Sharp Pebble Premium Whetstone Knife Sharpening Stone has a bamboo base. This comes with a two-sided premium quality whetstone with 1,000 grit on one side for sharpening the blade and 6,000 grit on the other for honing the blade. The non-slip bamboo base holds the stone steady while you're using it. This can sharpen any blade that you have, including kitchen knives, a chef knife, steak knife, sontoku knife, sushi knife, paring knife, cleaver, butcher knife, hunting knife, pocket knife, and many more. This has a knife sharpening angle guide, so you know how to properly sharpen. You can safely apply the consistent amount of pressure while sharpening. It's easy to assemble and it uses water for sharpening. This also comes with an e-book with tips and tricks on how to best use your knives.
Sharp Pebble Premium Whetstone Knife Sharpening Stone 2 Side Grit 1000/6000 Waterstone- Whetsto…
List Price:
$59.99
Price:
$39.99
You Save:
$20.00 (33%)
Available from Amazon, BGR may receive a commission
Do more with your stone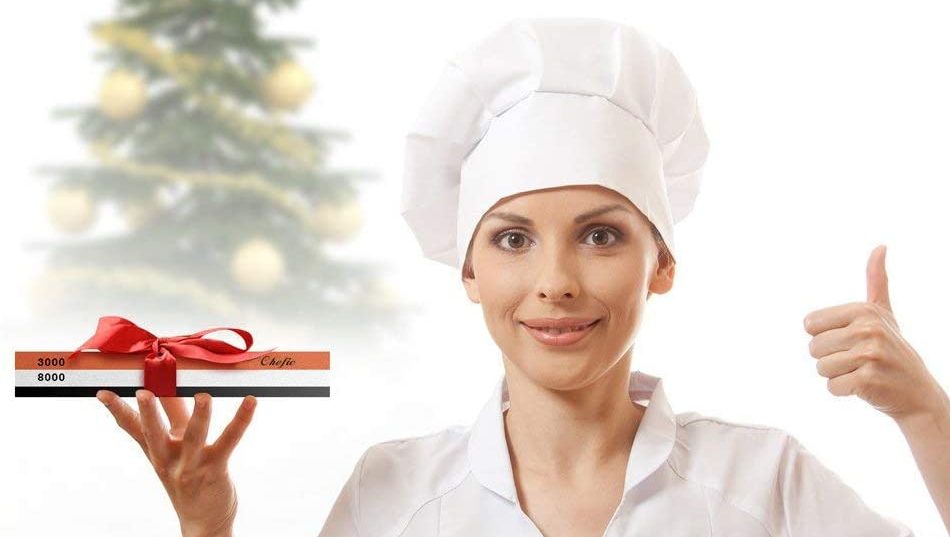 You can both sharpen and polish your knives with the BearMoo Whetstone Premium 2-in-1 Sharpening Stone. This is a high quality, double-sided sharpening with a 3,000 grit side for sharpening and a 8,000 fine grit side that's ideal for finishing and polishing the blade. The edge is very nearly perfect and will stay that way while you use it. This is made from professional grade white corundum that's corrosion-resistant and heat-resistant. The edge and corners have clear demarcations, so you can use this with kitchen knives, kitchen shears, precision tools, gardening tools, and art appliances. The silicone base is non-slip and holds the stone securely in place.
Sharpening Stone Whetstone Knife Sharpener Stone, Chefic 3000/8000 Grit Knife Sharpening Kit We…
List Price:
$32.99
Price:
$22.99
You Save:
$10.00 (30%)
Available from Amazon, BGR may receive a commission
Don't only use it for knives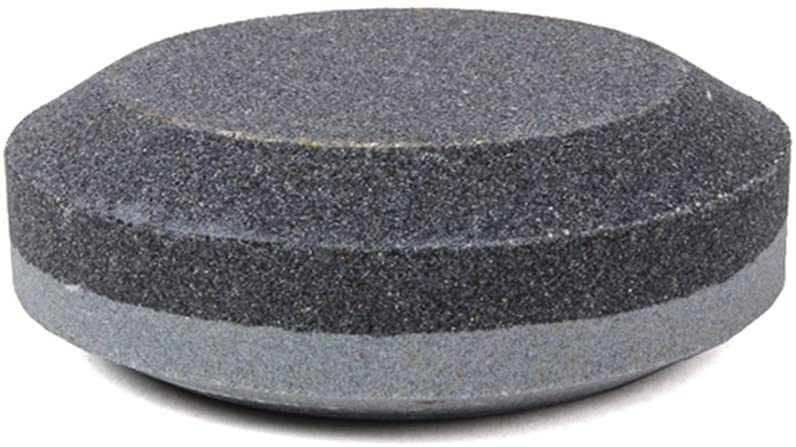 For quick sharpening that you can do while holding it in your hand, the Lansky Puck is a solid choice. This is a dual-grit multi-purpose sharpener that is easy to use. You can use this in the shop or in the kitchen, as it can be used with many different types of blades. This can be used with knives, swords, axes, lawnmower blades, hatchets, shovels, spades, and pretty much anything used for chopping and cutting. The coarse grit has a rating of 120 and the medium grit has one of 280.
Lansky Puck - Dual Grit Multi-Purpose Sharpener - Blade & Tool Sharpener
List Price:
$10.95
Price:
$7.99
You Save:
$2.96 (27%)
Available from Amazon, BGR may receive a commission
For a stone that can sharpen and polish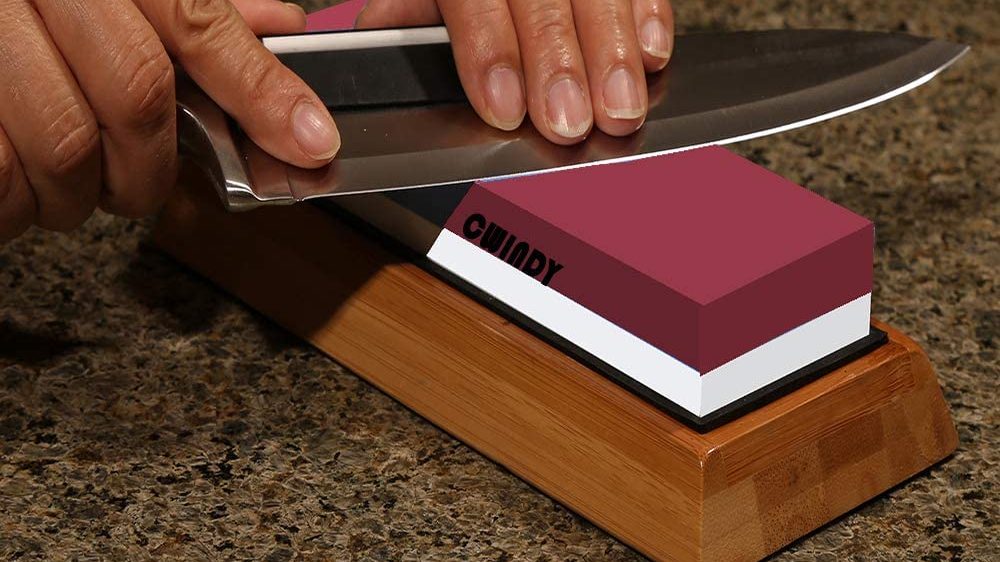 You'll be hard-pressed to find a better stone for staying coarse than the CWIDNY 3,000/8,000 Grit Sharpening Stone. This whetstone is made from natural corundum and it has excellent self-sharpening features. It's produced with 17 processes and three inspection procedures to guarantee the quality that you deserve. It's suitable for all types of knives, blades, precision tools, planer tools, or chisels. This features an angle guide, bamboo base, and a fixing stone. You'll also receive an e-book when the whetstone arrives to give you more tips of how to use it. You can polish and sharpen with this stone.
Whetstone Sharpening Stone Kit Dual Sided 3000/8000 Grit Professional Whetstone Knife Sharpener…
Price:
Available from Amazon, BGR may receive a commission
Give yourself more room when sharpening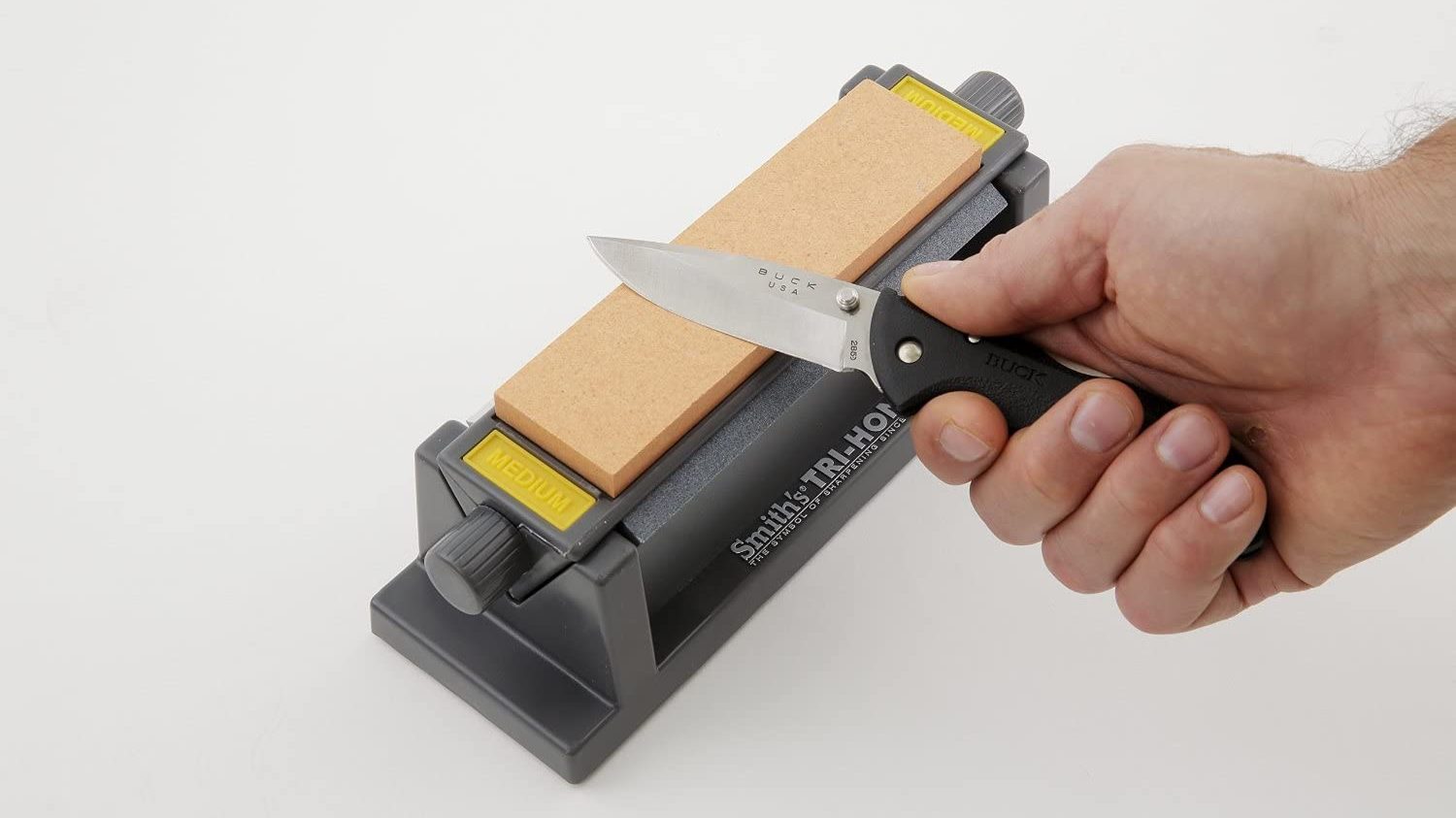 Providing you with a rotational system, you'll enjoy using the Smith's TRI-6 Arkansas TRI-HONE Sharpening Stones System. This comes with two Arkansas stones, one that's fine and one that's medium, as well as a coarse synthetic stone. The medium stone has a grit of 600 and the fine one is 1,000 grit. They are all on a rotational system that's molded on a plastic triangle for easy stone rotation and identification. This has a plastic base with non-skid rubber feet for safety. This also features a sharpening guide for the proper angle.
Smith's - TRI6 TRI-6 Arkansas TRI-HONE Sharpening Stones System Gray
Price:
$29.74
Available from Amazon, BGR may receive a commission