If you purchase an independently reviewed product or service through a link on our website, we may receive an affiliate commission.
Having a dry and itchy scalp is one of the most frustrating and annoying things people have to deal with when it comes to their hair. Scratching yourself in public will make people give you looks and trying to sneak a scratch here and there also looks kind of crazy. While you may not believe in many natural oils or essential oils when it comes to remedying ailments, certain ones have been proven to enhance your skin. With Moroccan argan oil, it can help you in numerous areas, including your face, hair and body. It's a helpful and healthy oil to utilize if you want better skin. There are plenty of options on the market, but which one is right for you? We've highlighted three of our favorites to give you choices when it comes to your argan oil. We present our picks for the best argan oil available today.
Best Spray Bottle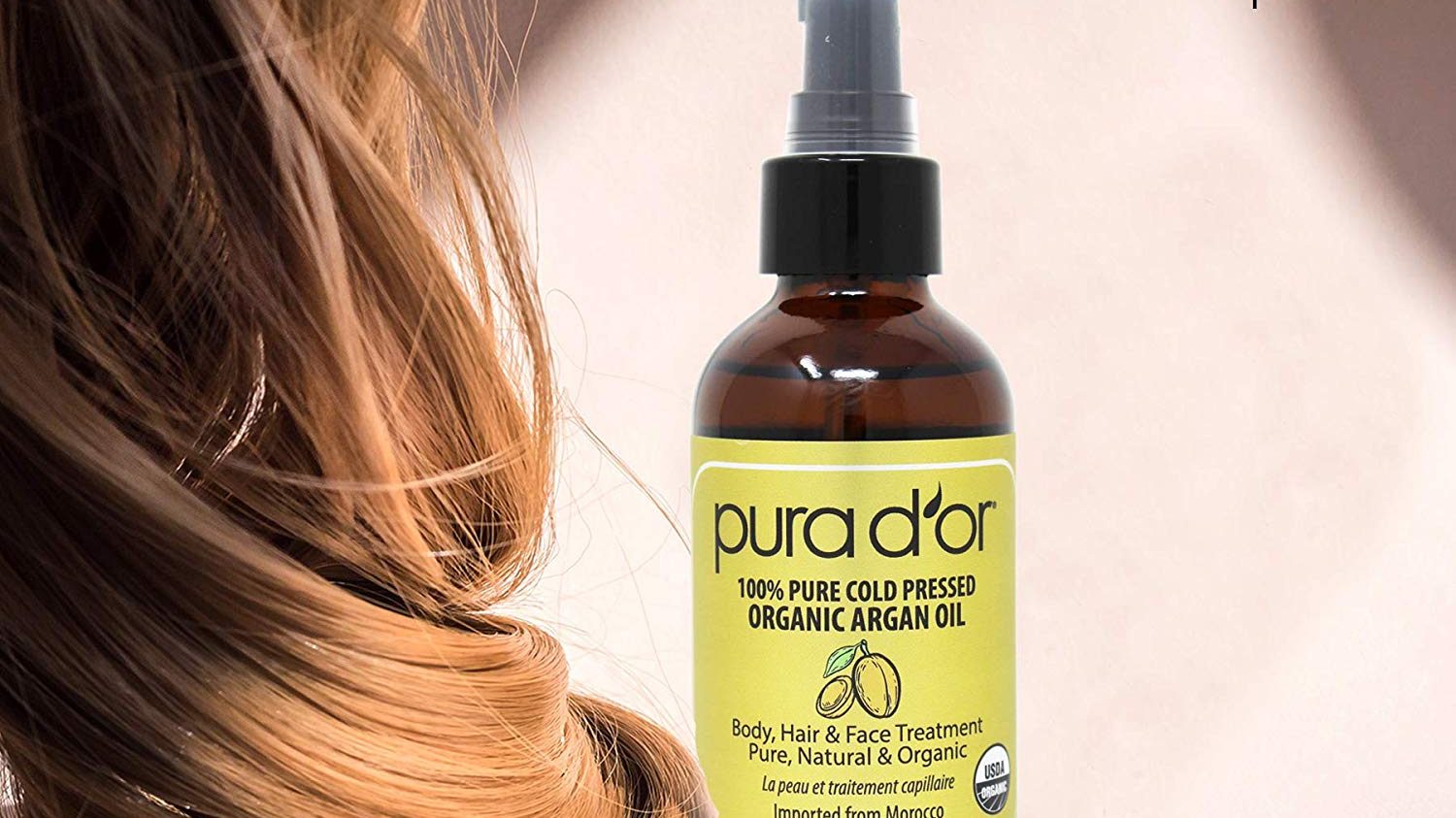 Making it easy to get the amount you want out of each use, the PURA D'OR Organic Moroccan Argan Oil is meant to be used daily. This battles against toxins and over-exposure to the sun. It is 100% pure and 100% organic, as it is cold-pressed and unrefined without any chemicals added. This comes in a 4 fl. oz. spray bottle, so you'll be able to administer it without any trouble. It is great to be used for your body, hair, skin, and face, providing you with multiple applications. It restores elasticity, softens wrinkles and fine lines, heals dry scalps, stimulates growth and soothes as well as restores nutrients to the skin. It is gentle on your skin and effective to treat all hair and skin types. This formula is free of pesticides and there aren't any sulfates or parabens. It is gluten-free, hypoallergenic, color safe and it doesn't include any artificial colorants or synthetic fragrances. It is USDA-certified and cruelty-free as well.
PURA D'OR Organic Moroccan Argan Oil (4oz / 118mL) USDA Certified 100% Pure Cold Pressed Virgin…
List Price:
$12.99
Price:
$9.74
You Save:
$3.25 (25%)
Available from Amazon, BGR may receive a commission
Best Eye Dropper Bottle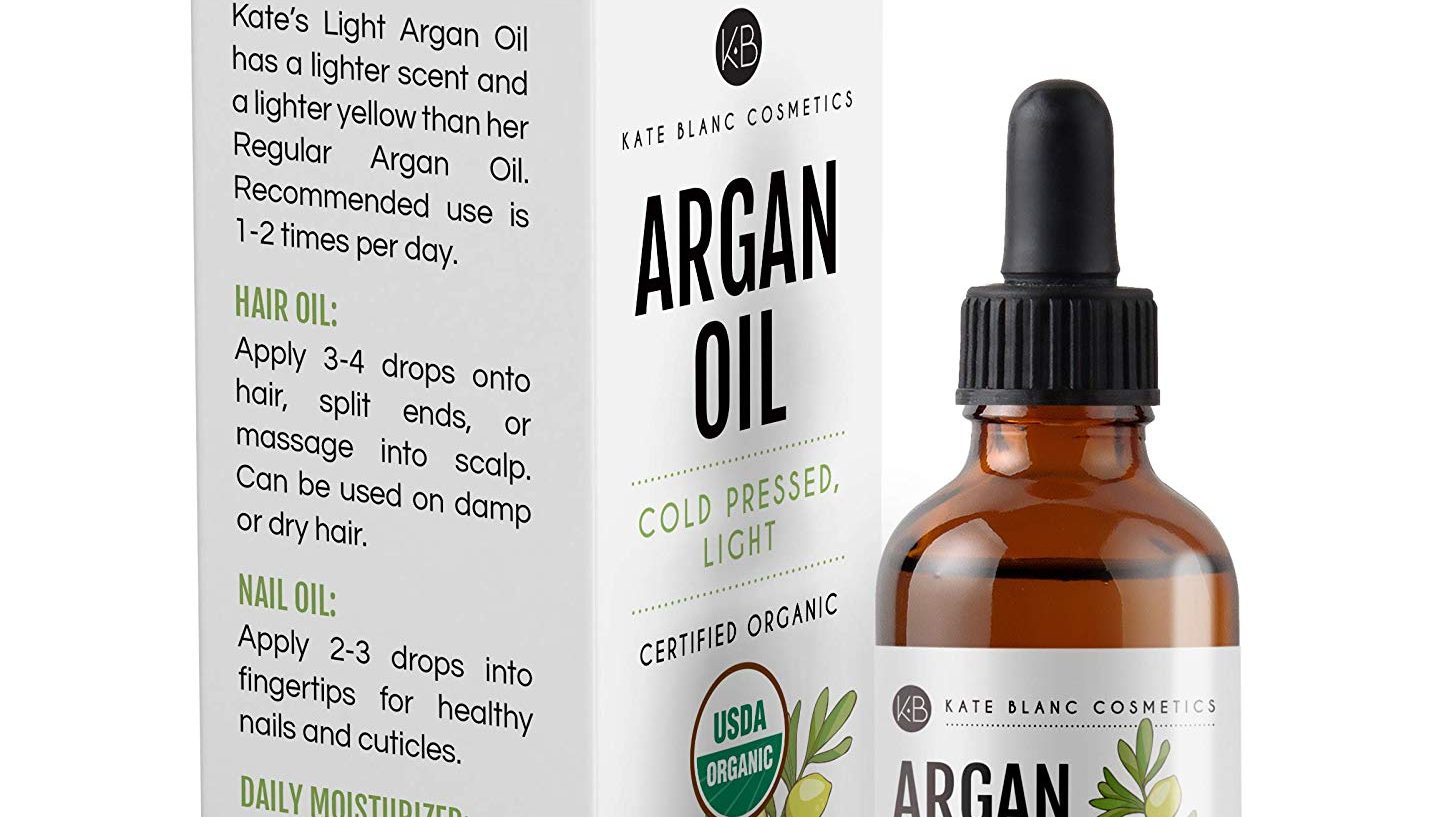 Boosting your skin and nails, the Kate Blanc Cosmetics Moroccan Argan Oil is certified organic. It is guaranteed to be authentic, pure, natural, unrefined, and hexane free. It can help help dry scalps, repair damaged and frizzy hair, as well as dead ends. This is a proven elasticity treatment by replenishing your hair with natural vitamins and hydrating it. This is lightweight and non-greasy, so you won't have to worry about having any residue left that's noticeable and slick. The eye dropper bottle makes applying it simple. This helps promote hair growth and strengthens your nails. If you're already losing your hair, argan oil can combat that and diminish your hair loss. You can use this in hair serums, hair masks, shampoos and conditioners. This will always keep your face moisturized and will reduce your blemishes. You can rid yourself of acne, pimples, scars, wrinkles, dark circles, eczema, psoriasis, and fine lines, all while not leaving your skin dry. This is backed by a 100% guarantee and it comes with a one-year warranty. It won't hurt you to give it a try. If you're not satisfied, you can return it for a full refund.
Argan Oil for Hair and Skin - Kate Blanc Cosmetics. 100% Pure Cold Pressed Organic Argan Hair O…
List Price:
$24.99
Price:
$14.99 ($3.75 / Fl Oz)
You Save:
$10.00 (40%)
Available from Amazon, BGR may receive a commission
Best Bargain Bottle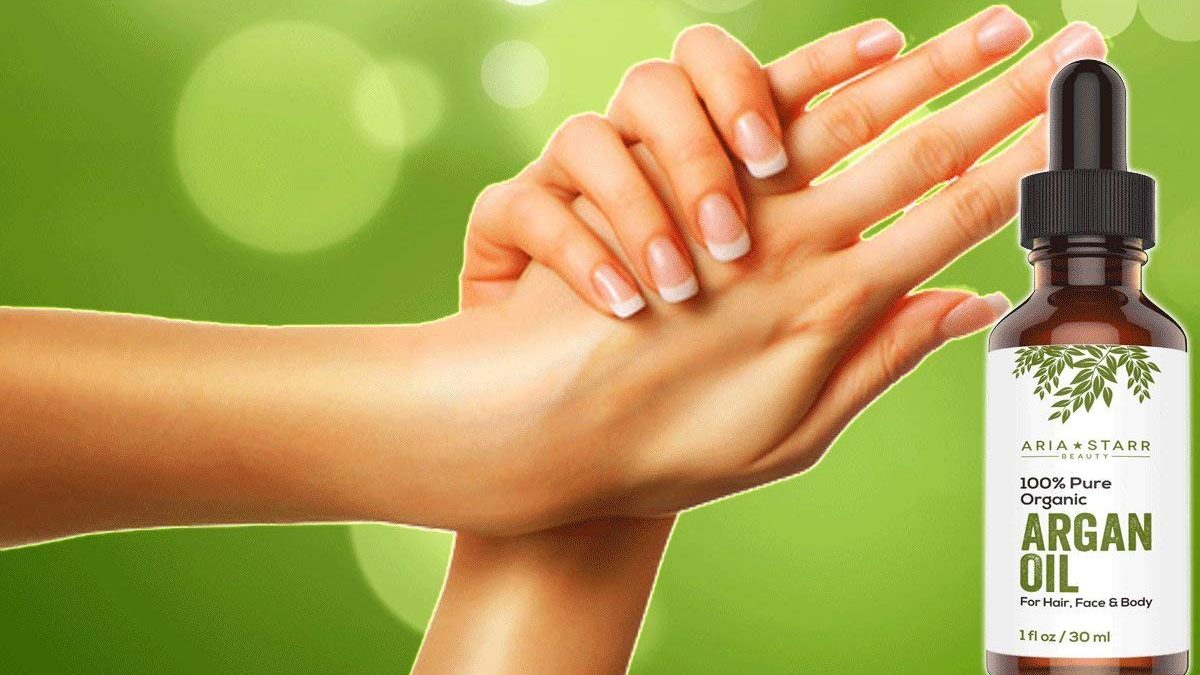 Saving you some money but still providing a powerful punch for skin, the Aria Starr Beauty Organic Argan Oil is a cost-effective choice. This also comes in an eye dropper bottle to administer quickly. The dark glass bottle limits the exposure to light, protecting the oil. This will provide anti-aging, anti-frizz, antioxidant, and anti-inflammatory properties to your skin and hair. You should see results quickly, as your skin will be softer and your hair will look shinier almost immediately. This helps provide you with a long-lasting and radiant glow even if you previously had dry skin and frizzy hair. This doesn't have any fragrance or odor and absorbs quickly into chapped, dry skin. The raw and earthy aroma from the oil lets you know that it's all natural. This is backed by a one-year warranty and you can return it if you aren't satisfied to receive a full refund.
Aria Starr Beauty Organic Argan Oil For Hair, Skin, Face, Nails, Beard & Cuticles - Best 100% P…
Price:
Available from Amazon, BGR may receive a commission