I'm not sure who exactly falls into this category, but if you want to play a Pokemon Go-like game, and prefer the Ghostbusters franchise to the Pokemon franchise, you're going to be pleasantly surprised by one of the iOS games on this week's list. For everyone else, download Golf Battle and thank me later.
Dank Tanks
Dank Tanks is a casual yet competitive mobile game featuring a cartoonish art style. Players from around the world can battle it out in real-time 3v3 combat. Game modes and maps rotate every hour to keep the game experience fresh and exciting.

Each tank has a unique collection of skills and attacks, and can take on completely different roles depending on the map and game mode. Players must explore the special features of every map and game mode to choose the right tank for the job and achieve victory!

The maps in Dank Tanks are highly interactive. Obstacles can be destroyed, bushes can provide cover for an ambush, and weapons produce unique effects on different maps. Every battle is filled with thrilling twists and surprises.

【Hilarious, mind-blowing cartoon animations】
Blockbuster-quality cartoons, outrageous abilities, and jaw-dropping tanks… Get ready for action-packed madness that transcends language, culture, and age!

【Unlimited possibilities】
Maps and game modes change every hour to create an explosive mixture of fun! From classic competition styles to innovative new modes, you never know what the next hour will bring!

【Wild tanks, wilder battles】
Every tank has been expertly balanced with a unique set of abilities, and has different strengths and weaknesses depending on the map and game mode. Watch out–with so many potential combinations, even the most experienced tank drivers might hit a dead end!

【Oops, did I blast that oil drum into your face?】
The maps in Dank Tanks are highly interactive. Obstacles can be destroyed, bushes can provide cover for an ambush, and weapons produce unique effects on different maps. Every battle is filled with thrilling twists and surprises.

Future updates will offer even more maps and game play options. Brace yourself for the future of tank warfare!
---
Ghostbusters World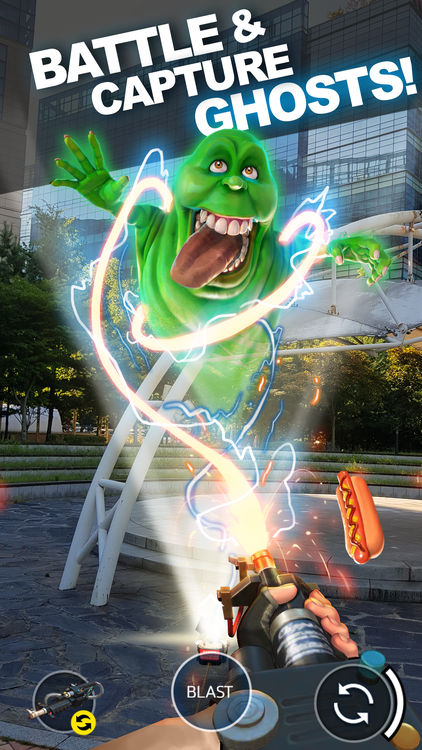 Ghosts are appearing everywhere, and the world is calling you for help. Using the latest Augmented Reality and Maps technology, find and bust ghosts in the real world!

■ SUIT UP & COLLECT
Fire your proton beam and capture and collect ghosts from all dimensions of the Ghostbusters franchise.
Use a variety of the latest in spectral neutralization and trapping technology.

■ EPIC BOSS RAIDS
Team up with nearby Ghostbusters to take down the Stay Puft Marshmallow Man and other powerful ghosts in multiplayer boss raids.

■ ALL ORIGINAL STORY
Dive in to an all new Ghostbusters story featuring your favorite classic characters.

■ BUILD YOUR TEAM
Build a ghost team and enter PVP battles in the Ghost Dimension against those of other Ghostbusters all around the world.
Deploy your ghost team to clear the ghosts infesting Gozer's Tower and the Daily Haunt to gain valuable resources needed to make your ghosts stronger!

■ LOCATION-BASED DIMENSION DOORS
Check-in at Dimensional Doors spread out throughout your neighborhood and the world at large!
Ghosts enter our dimension more frequently at these intersections between their realm and ours.
They'll also provide you with tools and materials that will help you bust ghosts.
---
Golf Battle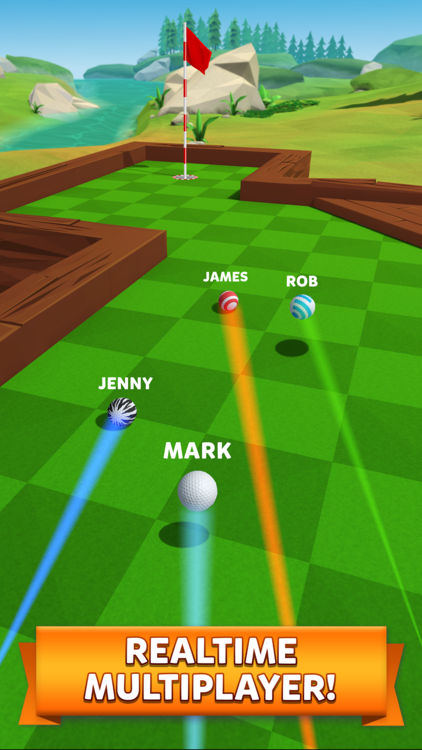 Challenge real players from around the world, and make it to the top.

Gather your friends and play 1v1 or with up to 6 Facebook friends all together.

Super easy controls. Fun & intuitive gameplay.

Beat your opponents to the hole and prove yourself king of the golf course!

Compete & enjoy multiple game modes:
Take your time & relax in Classic mode – get to the hole in the fewest shots possible.
Or race to the hole in the fastest time in super fun Rush mode.

Collect and upgrade awesome clubs and custom balls.

Play, progress & unlock loads of cool levels.

Come on in & join the minigolf putting party!

KEY FEATURES:

• Innovative 6-player online multiplayer.
• Play together in real-time with real players across the world.
• Play with your friends. Just with 1, or up to 6 all together!
• Relax and take aim in Classic mode.
• Race ahead in fast & furious Rush mode.
• Simple, intuitive controls. Fun, addicting gameplay.
• Awesome 3d graphics.
• Win prizes & powerful golf gear.
• Unlock & upgrade your clubs.
• Level up and progress through 40+ holes, courses and levels.
---
Marshawn Lynch Pro Football 19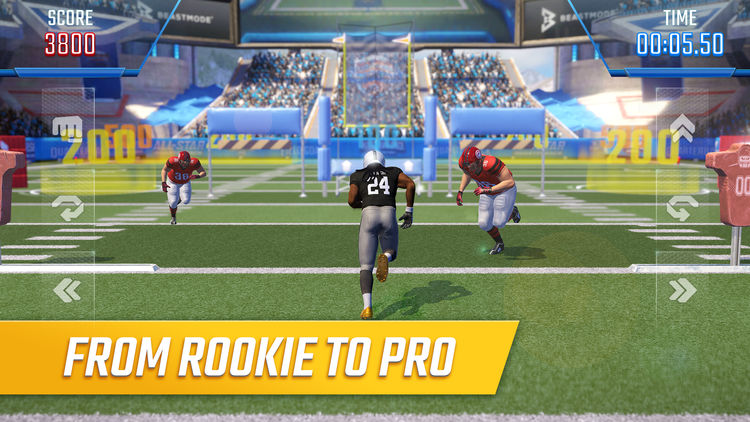 Sprint into the new era of BEAST MODE with Marshawn Lynch Pro Football 19. Take control of the big game and put yourself into the most EPIC American Football game on mobile yet! Unite with AFL's legendary running-back Marshawn Lynch and bring your football dreams to life in strikingly-realistic graphics with unrivalled arcade tilt-motion gameplay! Get involved in the new football season!

Smash the field, get the sponsorships, land the big touchdown and become the hero of the game!

BECOME A FOOTBALL RUNNING-BACK LEGEND
Train with Marshawn Lynch and see if you have what you take to make it to the big game. Work your way through a labyrinth of defenders, obstacles and hazards to prove your worth as a true running back superstar – and become the next legendary player!

SWITCH INTO BEAST MODE
Weave in and out of bonus zones to charge up BEAST MODE and gain the power and determination needed to make it to the end-zone! Learn all the secrets with 1-on-1 training with Marshawn Lynch!

TAKE THE DEFENSE
Become unstoppable and destroy the defence, as you charge upfield watching defenders crash to the ground with physics-driven animation. Use raw strength to truck through heavy duty, real-time walls and blast them out of your path.

RISE UP TO THE NEXT LEVEL
Gain experience in the field and level up with Beast Points that can be spent unlocking and personalising your football superstar!

COMPETE FOR THE BEST SCORES!
Play against the best in the world and compete on scores in the ultra-competitive leaderboards!
Download Marshawn Lynch Pro Football 19
---
RWBY: Amity Arena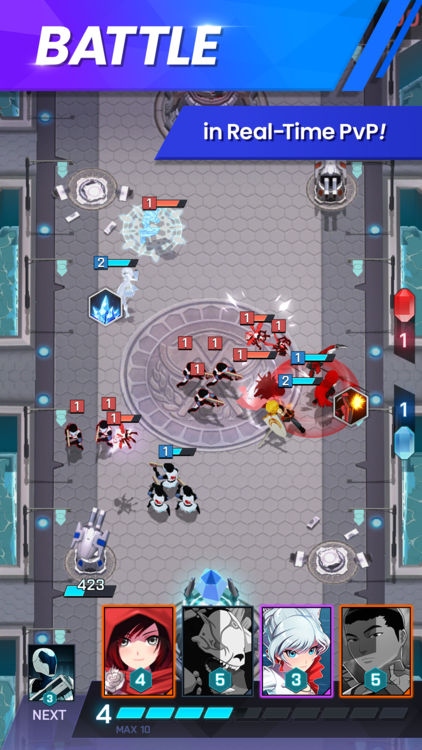 Brought to you by Hangame and Rooster Teeth Animation, RWBY: Amity Arena transforms your mobile device into a Scroll connected to the Cross Continental Transmit System, so you can play with friends all across the globe! Inspired by Remnant: The Board Game, RWBY: Amity Arena takes Remnant by storm as the first Scroll game of its kind. Influences from the Remnant's favorite board game can be seen with the mixed cast of Grimm, Atlesian Technology, but with an added twist of up and coming Huntsmen and Huntresses that have made the roster for the next Vytal Festival.

CHOOSE YOUR HUNTSMEN
Pick any Huntsmen or Huntress from Vale, Mistral, Atlas or Vacuo! Each with unique Dust-infused abilities, semblances, and weapons, and pit your teams against your fellow Academy members in friendly matches before taking on opponents in real-time to climb the ranking ladders!

FIGHT IN THE TOURNAMENT
Compete against other academies and teams to climb to the top of the leaderboard! With your favorite units and characters, prove your prowess on a global stage. Mix and match Creatures of Grimm, famous Huntsmen, members of the White Fang, or Atlesian military to supplement your team!

EXPERIENCE THE WORLD OF REMNANT
From the frozen peaks of Atlas to the courtyard in front of Beacon Academy, battle your team against other players around the globe… around the globe! Unlock new Arenas and locations in Remnant, build a solid deck of characters, and craft brilliant strategies of your own!

CUSTOMIZE YOUR DECK
Collect dozens of cards of your favorite characters from the RWBY universe. Use their semblances and skills to fight against opponents, knocking out their units, and destroying their structures. Learn from friends and Academy mates the best tactics, strategies, skill timing, and high level plays to win every match!

COMPETE AGAINST OTHER PLAYERS
Real-time strategic duels means you go head-to-head against another human opponent. Use your wits and skills to outplay your opponent and destroy their buildings before they destroy yours! Discover the ability and utility of each card, and use them to turn the tables at the last second!
---
SHUMP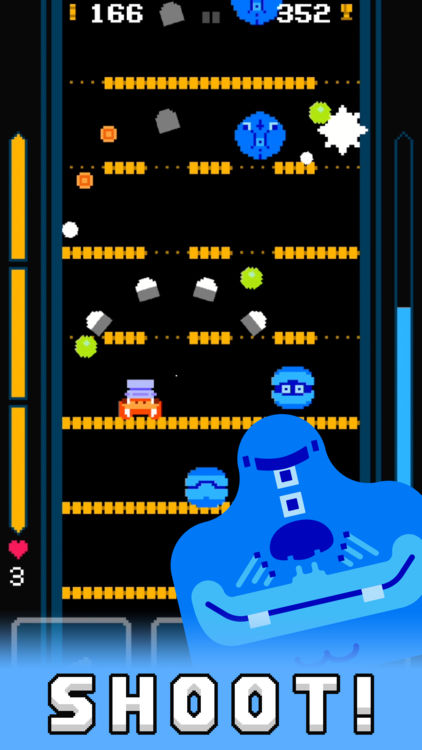 SHUMP is a platformer about agile armed animals ascending against a barrage of bullets, bosses and bombs!

+ A Shoot 'em up blended with a platformer! (Shmuplatformer)
+ Hop and blast your way through 6 levels, 20 enemies and 14 bosses!
+ Play it safe and slurp up coins or rush ahead to unleash cascades of bullets!
+ 11 different characters and powers to mix up gameplay!
+ Play one or two handed!
---
Trivia Crack 2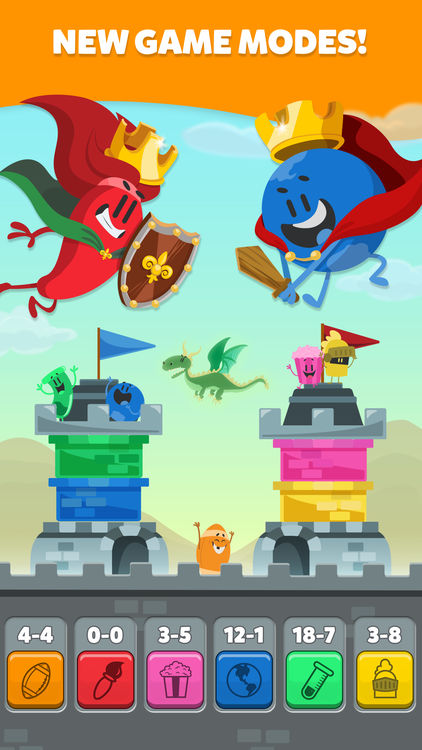 SHOW OFF YOUR SMARTS ** Challenge your friends and family to a trivia competition, and prove how smart you are!

TRAIN YOUR BRAIN ** Who says trivia isn't useful? You will keep your brain sharp with Trivia Crack 2. We have thousands of challenging trivia questions for you!

COLLECT CHARACTERS ** Collect our original characters to level up and win amazing prizes!

BECOME A TRIVIA EXPERT ** Answer questions in our 6 categories: Art, Science, History, Entertainment, Sport and Geography, and show how smart you are!

CREATE YOUR OWN TEAM ** Join a team of Trivia experts, or create your own and climb the rankings. Lots of prizes await!

FULLY RENOVATED GRAPHICS ** Enjoy our beautiful animations and environments, with sharper colors than ever!

KEY FEATURES
– Play with your friends and family
– Sharpen your brain with thousands of challenging questions
– Join a team or create your own
– Exchange items with your friends
– Enjoy our fully renovated graphics!

TRIVIA CRACK 2 ALSO INCLUDES
– Hundreds of thousands of questions
– More than 20 languages
– Millions of active users to challenge
– User-created questions
– And loads of fun, completely free!

What are you waiting for? Download the game now and become the smartest in town!
---
Turn Undead 2: Monster Hunter
Journey from Victorian London to Egypt and defeat the Mummy King and his legion of monsters in this turn based action puzzle platformer.

Features:
• Turn based movement with all the action of a platformer.
• Time is in your control, time moves when you do!
• Solve devious puzzles hidden within spooky gothic streets, labs and tombs!
• Discover and exploit monsters weaknesses.
• Collect the bonus holy cross for an extra hard challenge!
• Easy swipe based controls.
• A PERFECT game for Halloween!

Time to Die… One step at a time!