Two weeks ago, we kicked off a new feature highlighting five of the most interesting new free games to arrive on the App Store. This week, we're back with another collection of free mobile games that you should absolutely download, try out and decide whether or not they're worth the precious storage space.
Chief Puzzle Officer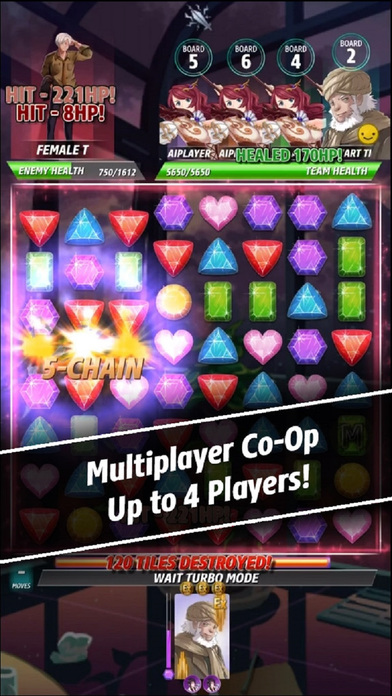 Chief Puzzle Officer is a fast paced action packed multiplayer Puzzle RPG.
Join other players and create the most powerful MEGACORP!
An immersive storyline awaits your quest to become the very best Chief Puzzle Officer!

Features:
• Multiplayer Puzzle RPG – choose what special item gems and active abilities you bring to the battle!
• 3v3 Guild Wars PvP – dominate other guilds for awesome weekly prizes
• Reinforcement system to play as your guildmates and use their decks (and vice versa)
• No energy system – play all you want
• 100+ cards to collect and upgrade
• Join other players and build the best MEGACORP Headquarters Office Tower
[Download Chief Puzzle Officer free on the App Store]
---
Puff.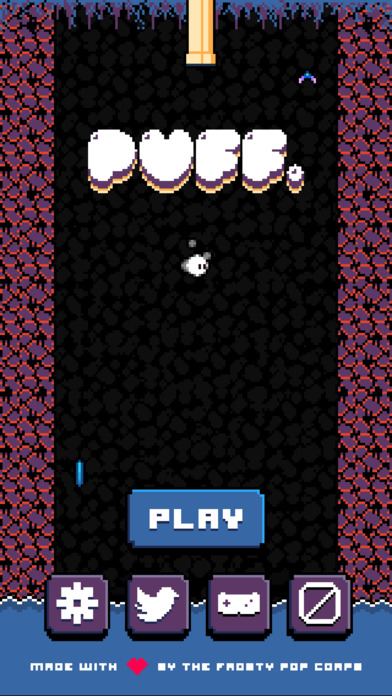 With controls that work like hand churned butter, and be cold trippin' like Bob Dylan, you need to tap, shoot, dodge, and weave your way through a sewer full of slime balls, eyeballs, goofballs, and water balls.

If this game doesn't make you twitch, you are a robot.

This. Is. Puff.

FEATURES:

• Fast, smooth, and simple control system
• Progressive difficulty (adjusts your ability)
• Power ups
• Replay Kit recording for your badass kills and close calls
• Sweet classic 8-bit graphics
• Lots of baddies that are, like, super bad
• Game Centre keeps tabs on your kills count
• Retro soundtrack you can move your body too like Elaine
• Retro gaming in full effect
• Animated iMessage Stickers (in a separate iMessage App)
[Download Puff. free on the App Store]
---
Rabbids Crazy Rush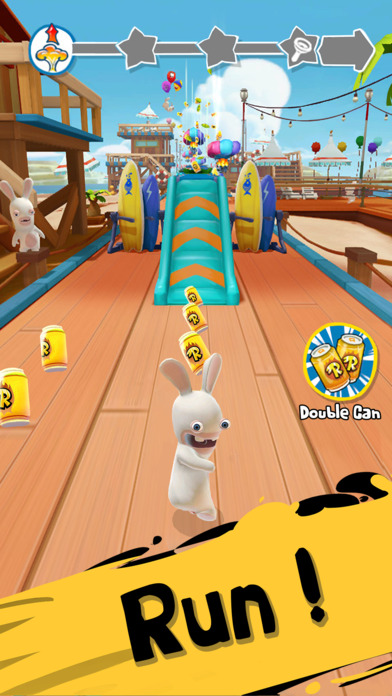 Suit up your Rabbids and dash through a variety of places as you guide them to reach the moon.

From the creators of the RABBIDS franchise comes the funniest runner yet.

RUN, JUMP, RIDE, or even GLIDE – Use the most hilarious vehicles imaginable as you dodge various obstacles and collect cans
WACKY & HILAROUS MISSIONS – Discover hundreds random and funny missions, such as smashing your Rabbids against walls or getting blown right out of the sky
UNLOCK & UPGRADE crazy home-made vehicles held together by sheer craziness, like a cart propelled by magnets or a giant glider made out of pink pants!
DRESS TO IMPRESS – Suit up your Rabbids and make them stand out! Race as Biker, Luchador, Ninja, or even Captain Underwear and many more suits available. Each suits will provide you powers and extraordinary abilities.
WIN BIG AT THE LOTTERY – Collect hundreds of fragments to win suits from the washing machine lottery
PLAY WITH FRIENDS and compete for the top ranking on the leaderboards!

Join the craziest race and unleash the Rabbids' craziness!
[Download Rabbids Crazy Rush free on the App Store]
---
Super Planet Defender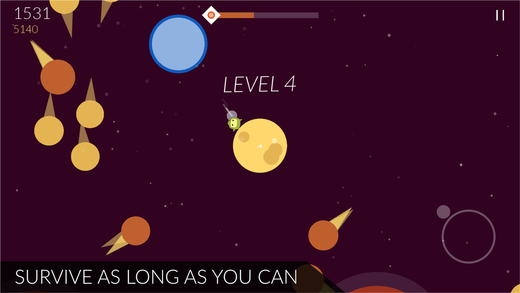 Super Planet Defender is a survival shooter where you defend a tiny planet bombarded by comets.
Features:
– Plenty of fast paced action
– Fast, responsive controls
– Lots of weapons
– Diferent comet types
– Lots of unlocakbles
– Hard mode
– Daily / all-time ranks
[Download Super Plant Defender free on the App Store]
---
Tiny Station 2
Tiny Station 2 is fully upgraded now! It's a fun puzzle game of car service simulation. Your task is to provide refueling, repair, fix and other services for the cars that enter your station. Complete the service before the customers get angry to get more coins. Hire employees, buy decorations, upgrade facilities to improve service efficiency and attract cars. Run Tiny Station 2 now!

Features:
*More brilliant game screen and more dynamic visual effect
*More rhythmic level experience
*6 kinds of car service
*18 employees with different personalities
*17 kinds of cool cars
*A variety of unexpected events
*Gorgeous interior decorations
*Multifarious magical props can be used in combination