Not every week on the App Store can be as jam-packed as last week, but there are a decent smattering of games worth checking out this week, from a Breakout clone to a pixelated zombie adventure to a sequel to a game that came out half a decade ago. Whatever you're in the mood for, there should be something for you here.
Brick Breaker Ultimatum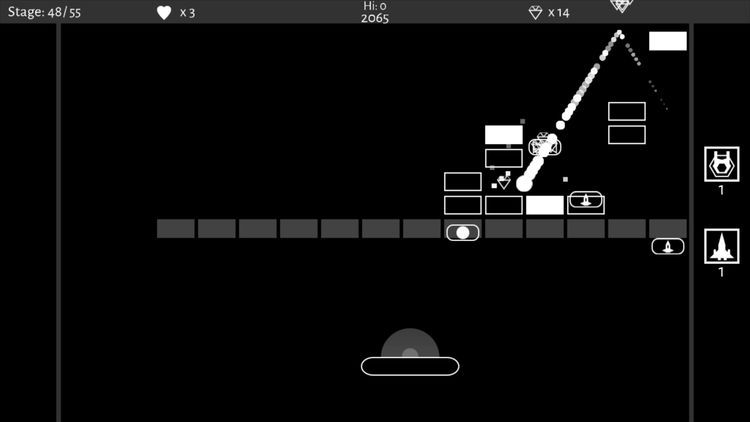 Break bricks use power ups & collect gems for upgrades.

Different kinds of levels like bosses, crush the bricks & more.

Don't forget that you can buy serious help in shop: Droid help & Air support will give you more crushing power.

*Features in Brick Breaker Ultimatum*

* Simple controls
* A LOT of power ups
* Many upgrades
* Fun for everyone
Download Brick Breaker Ultimatum
---
Dead Chronicles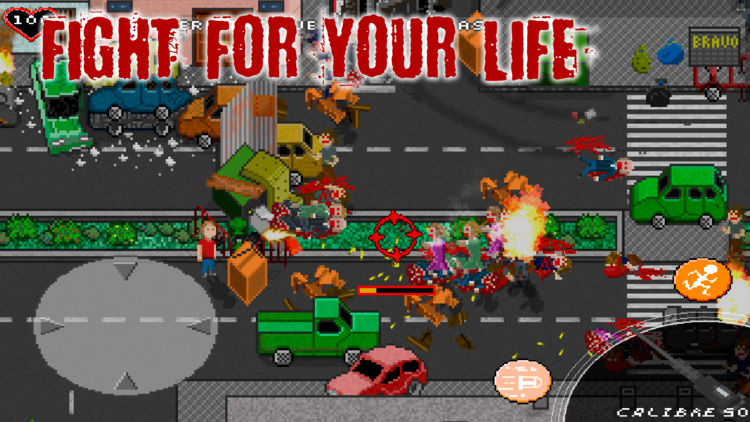 Two weeks since the outbreak, a horrible world wide infection.

I've been in my home since the beginning, trying to get back the TV signal, hiding hoping to wake up… but this nightmare is real.

I'm running out of food, no water and here comes the worst: no toilet paper.

Time to get out of here.

– – – – – – – – – – – – – – – – – – – – – – – – – – – – – – – – –

Dead Chronicles is a free game where you should survive (another) zombie apocalipse. Retro action! Pixel adventure!

Get the best gear and crush the undead. You have a lot of melee and range weapons (pistols, shotguns, rifles).

Choose wisely your gear! Is limited! Each bullet could be the last, try to get all the money to upgrade your stuff.

Faster! Stronger! Upgrade your character to become a lethal zombie hunter!

Features:
*Story mode: scape the city of Leylip, 3 chapters, 12 stages each chapter. Achievements in each stage! Try to get all and earn free weapons! (3rd chapter under development)

*Survival mode: resist and fight the undead! They come in waves… they are getting stronger but you too! Unlock every weapon and every room in this abandoned warehouse and stay alive! Try to be the number 1 in the leaderboard!

*Warz mode: community objetives! Limited time! Try to do the weekly mission (killing zombies, looking for supplies or saving survivors) with other players and get lots of prizes if the objetive is done! Even if you just try you will get a reward!

*Tons of ranged and melee weapons: choose your style… automatic or semi? Shovel or machete? But choose wisely beacuse you can only use 2 per mission!

*Level up your character and gear and become a killing machine!

*New chapters, weapons, zombies and game modes are coming!
---
Flick Arena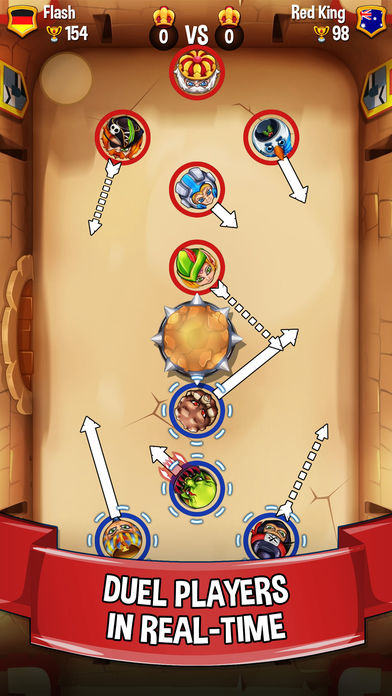 Get ready to duel!

Flick Arena is a real-time, 1v1 multiplayer game where you engage players from across the world in quickfire strategic duels.

To create the ultimate strategies, collect powerful new characters and upgrade your existing deck. Build your favourite decks and rotate your loadout to master the multiple arenas, with elements such as fiery pits and gaping chasms impacting your battle strategy.

Whether you defeat your opponents by brute force, clever strategies or good old fashioned trickery, rack up victories, earn Trophies and aspire to reach the Diamond League!

A network connection is also required to play Flick Arena.

FEATURES
– Real-time duels against players worldwide
– Earn chests to unlock rewards
– Collect powerful new characters and upgrade existing ones
– Multiple arenas with regular rotation for endless challenges
– Complete the daily quests to earn epic rewards
– Create the ultimate setup to defeat your opponents
– Move up the ladder and reach Diamond League
– Form a guild with your friends and clash with others
---
Raid & Barricade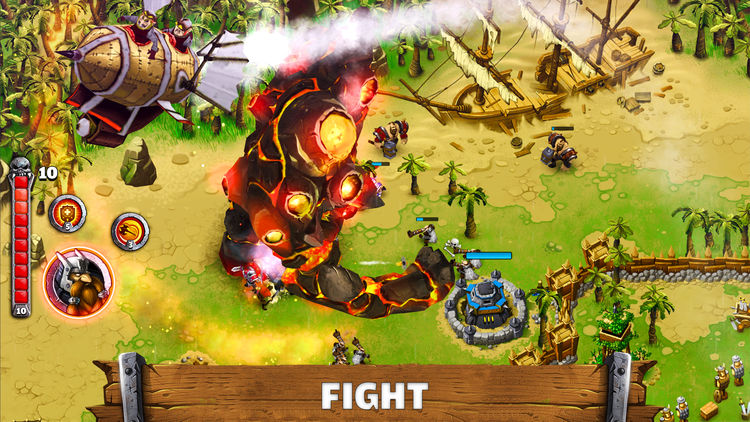 FEATURES
●Enter immersive MMO world! Strategic multiplayer battles of EPIC proportion topped off with stunning next-gen graphics
●BARRICADE before you RAID! Build and upgrade your village, recruit your army and raid enemy settlements to collect valuable loot
●You are the HERO! Discover new heroes, customize and change appearance of your CONTROLLABLE HEROES with unique abilities, skills and more than 500 weapons, armor, trinkets and other items
●Explore MASSIVE battle map! Conquer different continents set in Tropics, Forest, Snow, Desert, Dead Lands and fight in CASTLE SIEGES, EPIC BOSS FIGHTS, MASSIVE FRONT LINE CLASHES and much more.
●SOCIAL environment! Form and grow your clan, earn clan perks, help each other out in tough situations and build the strongest Clan Castle ever.A network connection is required.
---
Royal Blood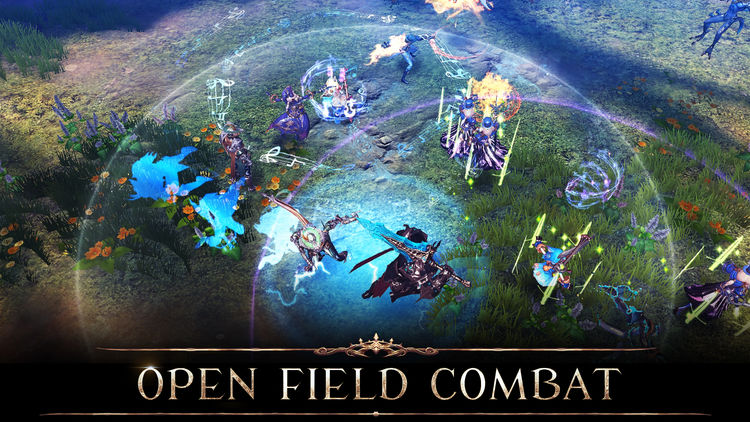 War is upon us. The Legion has found their way back into the realm and the fate of the human race rests in your hands. Only you can reclaim the throne!

An open field MMORPG with breathtaking graphics.

GAMEPLAY FEATURES

Choose Your Class
– Warrior: Charge and Defend
– Ranger: Dual Pistol Wield and Crossbow
– Mage: Flame and Frost
– Bard: Melodic Destruction and Blessed Song

Master Your Gameplay
– Unleash class-specific attacks!
– Utilize Switch Skillsets efficiently to show its true potential

Evoke your endless desire for growth
– Enhance your character and skills
– Upgrade your equipment

A complete MMORPG experience on mobile

PvP
– Prove your strengths at the 3:3 PVP Arena!
– Team up with users worldwide and reveal your ultimate strategy

PvE
– Join others in real time Raid battles!
– Explore the open field by completing main Missions and Flash Quests
– Challenge yourself at the Tower of Infinity!

RvR
– Aslan or Harmion? Choose your Realm and participate in the ultimate 70 vs 70 RvR battle. Fight for glory!
– Dominate the battlefield by conquering enemy's base

Enjoy exclusive lifestyle content:
– Gather various materials by fishing, collecting, and mining
– Craft useful items such as food, potions, and order forms
---
The Creeps! 2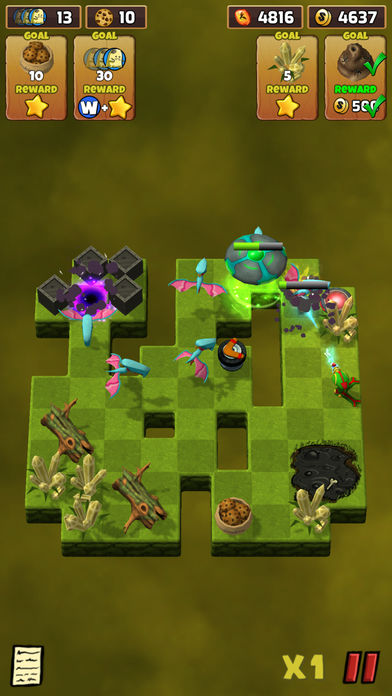 The Creeps are back and hungry for your cookies!! Crush them with your toy defenses. Water blasters, boomerangs, glue bottles and even powerful flashlights are at your disposal! Choose the best time and place to build and upgrade. Outsmart the Creeps in 40 puzzling levels!

Feel like getting up close and personal? Bring the battle for your sweet, sweet cookies into the real world in Augmented Reality (A.R.)!
---
Universe 42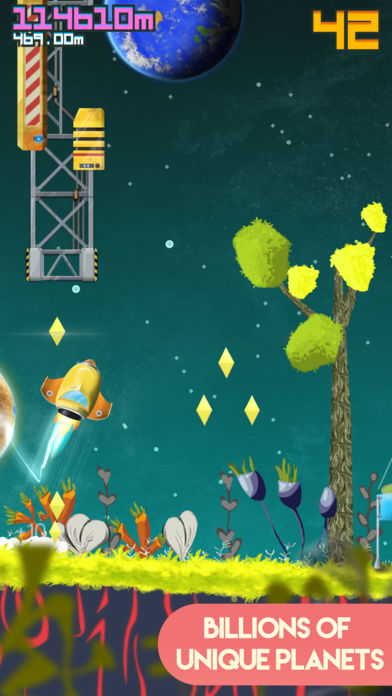 Welcome to never-ending world of the Universe 42.

Universe 42 is a 2D endless runner game.
Your mission is to collect resources to discover new planet that fits for life.

Universe 42 presents you with a infinite world to explore, filled with unique planets and lifeforms, and constant danger and action: asteroids, electric fields, dangerous obstacles.

How far can you go?
Will you discover the MAIN SECRET of the Universe?

KEY FEATURES:
◉ billions of unique procedurally generated planets
◉ endless terrain, unique lifeforms
◉ collect coins to upgrade your rocket
◉ unlock new space ships
◉ special boosters and crazy powerups to help you in your journey
◉ free and easy to play, challenging to master!
◉ unique achievements and ranks
◉ compete for the best score and organize legendary missions

Incredibly fun, just one more time, endless game play!
---
Wrestle Tiger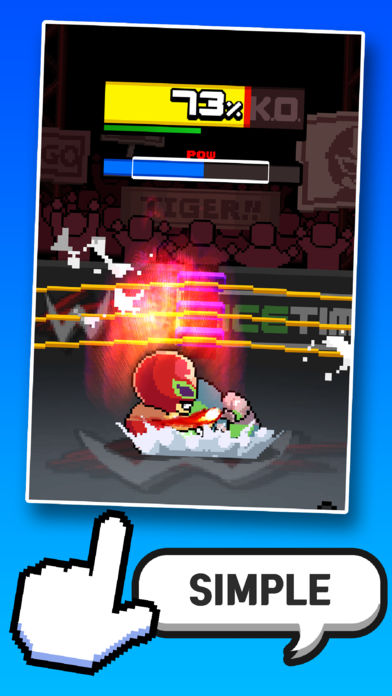 A flashy skill pumping up above the ring
Cheers heating up the stadium,
The round capacity that requires the ability to control and luck at the same time,
Enjoy a one-button wrestling game with Tiger!

Game Features
– Simple one-button game
– Exciting action
– 30 types of different characters
– Pause function
– Saves the best single-character record
– Saves the sum of all the characters' records
– Card System

Game Operation
– Move the blue gauge by clicking and letting go on the screen repeatedly.
– The power is charged when the blue gauge gets into the power box.
– Score your best during five rounds.