If you purchase an independently reviewed product or service through a link on our website, we may receive an affiliate commission. Learn more.
Whether you're looking to sail the seas, become a Wild West gunslinger or explore a fantasy world on your phone, we've got you covered with this week's selection of new, free games from the App Store. I already wasted an hour playing Ragnarok Rush this morning (it's highly addictive), but all eight are worth checking out.
BQM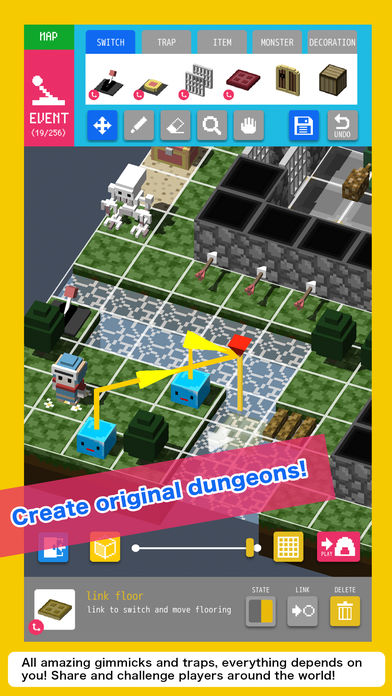 ### Create & challenge – new instant death RPG「BQM – BlockQuest Maker」is here ###
Secret doors, falling stones, formidable monsters – fight them all and level up! Solve the mystery box and see what lies ahead!
BQM is newest game from BlockQuest series, follow up to great hit, Dungeon of Gravestone, popular puzzle game with and instant death factor!
This time, dungeons and gimmicks got major boost up.
It's no longer, play only game, it is about creating, sharing and challenging players all around the world! Join global fever!

・ Challenge dungeons!
Join worldwide battle royal and test your skills in dungeons created by other players!
Puzzle stages, action stages, dungeons of various genres await you!
Bombs, arrows, boxes, magic, which will one will you choose to solve mysteries?

・Create your own dungeons!
Now it's your turn to create dungeons!
Use dungeon editor and challenge players all around the world.
Everything dependson you: traps, gimmicks, use them to create complex mazes.
Set admission fee for your dungeon and get gold!
The more popular your dungeon gets the more gold will fall into your hand!
---
Infinite West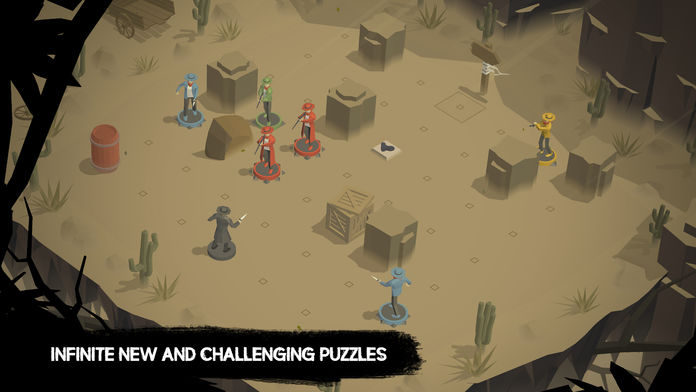 Play for free until level 7. A one-time in-app purchase unlocks the full game.

Driven by the brutal murder of both wife and child by a savage gang, a former gunslinger unleashes frontier justice in the Wild West.

Infinite West is a challenging, turn-based strategy game that is inspired by classic board games, such as Chess.

You will strategically navigate small 7×7 grids to avoid attacks, take out enemies, and gather resources. Every move counts if you want to survive. You will need to think carefully before you act.

Infinite West features:

• More playable levels than atoms in our universe
• Stunning graphics and immersive sounds
• Play your way: swipe-to-move and tap controls
• Powerful upgrades making you even more dangerous
• Challenging achievements that will test your strategic skills
• Online leaderboards to compete with your friends and the world
• New outfits for the Gunslinger to unlock
• Procedurally generated levels making every game a new experience
---
Ragnarok Rush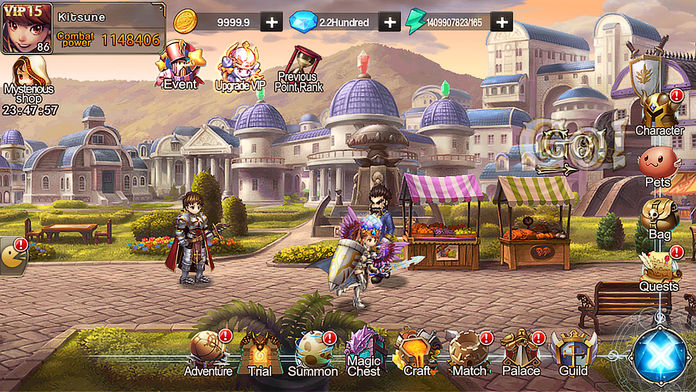 Rush into a grand new adventure in the world of Ragnarok Online.

Join forces with the world of Ragnarok as the creatures and pets fight alongside you to save the world. Experience a whole new adventure in your hands.

Create new memories with all new exciting battles, glorious new visuals, and a whole new original story-line.

*********************************************************
Features

▶ Pet Collecting ◀
Collect all the famous and legendary monsters and pets of Ragnarok!

▶ Hero and Pet Potential ◀
Unlock the hidden potential within your hero and pet!

▶ Arena Modes ◀
Battle with other heroes and their teams! Battle for honor! Battle for glory! and mainly Battle for Loot!

▶ Convenience Mode ◀
Let the AI carry it's own fair share of the weight!

▶ Special Modes ◀
Scale the Legendary Geffen Tower, beat up a strangely over-sized cat, hunt down those legendary MVP Monsters!
---
Silly Sailing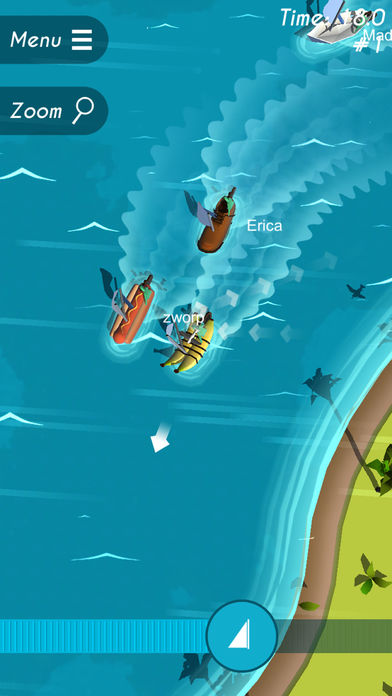 Compete against other sassy sailors in this silly sailing game. Use your rudder and sail to find the perfect wind in this tropical paradise.

Race against other players and find out who's the silliest sailor.

Unlock continuously sillier ships (and shoes) and after a while even ships (and sofas) with multiple sails.

Behind the silly exterior exists a somewhat (not really) realistic sailing simulation.

Ships with:
– Surprisingly silly ships!
– Sassy sailors!
– Sturdy steering!
– Supernatural seas!
– Sustainable silliness!
– Savvy seafaring!
– Suspenseful sounds!
– Sudden sand!
– Spontaneous seagulls!
– Smooth scrolling!
– Shiny sausages!
– Shaky sealegs!
– Salty shores!
– … stop reading this and play the game!
---
Slime Pizza
As Slime Pizza's delivery boy, your ship crash lands and all the pizzas have been scattered!
Collect all the pizza you can, but beware the watchful eye of the planet's patrol officer!

– Stick to wall Surfaces
– Absorb key items
– Travel across multiple themed levels
– Discover secret rooms
– Avoid a wide range of traps and enemies

Get back on track and make those deliveries happen. The customers are waiting!

-Important information-
This game contains third party advertising and cross promotion for other nitrome games, both which can be removed via a one time In App Purchase.
---
Soul Magic Online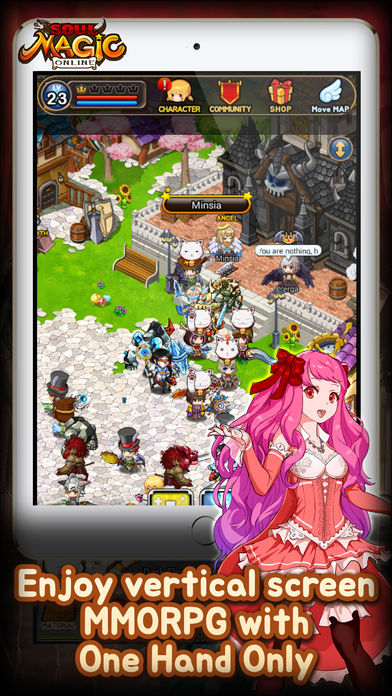 [Game Introduction]

A MMORPG that plays on vertical screen!
Expedite level up by accomplishing Main Quests!

Soul Magic Online (shortened as SMO) is
A social community MMORPG that
evolves your character by leveling up.
You will acquire various items(weapon&armor) and skills to play Daily Dungeon and Party
Dungeon.
Level and make your own character stronger!

[Game Features]==========================
1. Vertical screen MMORPG!
You can touch everywhere with only one hand!

2. Your own cute and adorable costumes!
Express your own character by equipping various equipments!

3. Evolve all items!
Enhance, Awaken(Evolution), and Enhant Ability to make your item much stronger!

4. Plays all Dungeons!
Strategic Dungeon play with elements!

5. Improve your own character!
You can improve your character by equipping weapon/skill whatever you want!
---
Tactical Monsters Rumble Arena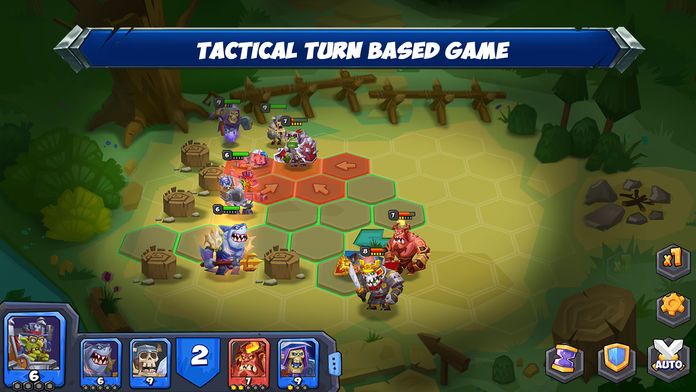 GAMEPLAY GENRE
This is a turn-based, hex grid tactics gameplay with monsters from all time and space. From Franky the Frankenstein, to fantasy monsters like Medusa and Griffin, to culturally established creatures like WuKong and the Mummy, to monsters you've never seen before such as Bigfoot and Nobu the ghost samurai. Each monster have their own unique background and jobs. Each monsters have unique skills such as magic skills, physical skills, or even world-ending skills like the nuclear warhead from Dr. Walter's Mecha Machine.

FEATURES
– Battle through Adventure Mode to recruit unique monsters.
– Upgrade the monsters to unlock ridiculous monstrous and destructive skills
– Endure through the Guerrilla Warfare Mode (Survival Mode) to defeat the never-ending BOSSES.
– Sharpen your tactics by visiting Training Grounds.
– Duel players in real time live PVP to take their thrones and claim the world treasure chest.
– Set your optimal defense formations and layouts in Mine Defense.
– Ally with your clan mates to chat strategy, to share cards and be the #1 clan in your country
– Discover free items, rewards and monsters.
– You might like this game if you like to like turn-based games, strategy games, hero growth and heroes collection games, RPG games, TRPG games, games similar to western chess, Chinese chess, war chess. This game is also similar to other turn-based hex grid or hexagonal games.
Download Tactical Monsters Rumble Arena
---
Tap Squadron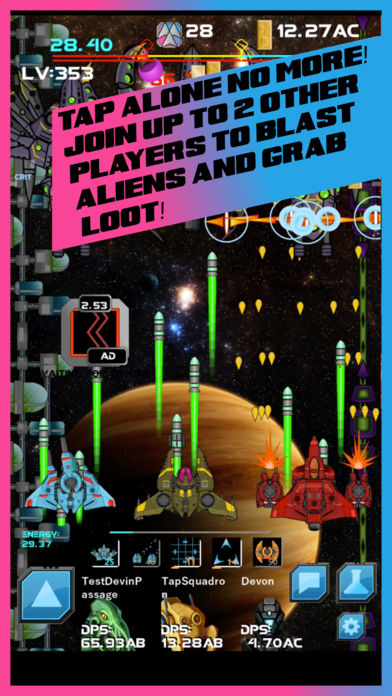 Tap through wave after wave of enemy space ships, but don't go alone! Tap Squadron multiplies your incremental clicker enjoyment by placing up to two other players on your team. Is your progression slowing down a little? Maybe another player will join to help you blast to the next level.

Tap Squadron is a rewarding idle rpg quest, with hundreds of possible power ups, customizable permanent upgrades, resources, four different ship types with unique special abilities, tons of different directions to take your gameplay.

• Idle/Clicker/Incremental Gameplay combined with the multiplayer questing of an online RPG… in space.

• Hundreds of power ups spanning massive exponential growth. Numbers get gigantic like you crave from your incremental games!

• Four unique space ships each with 5 unique abilities.

• Craft 18 different modules using 4 different resources, skill up your crafting through 5 levels to customize your space ship.

• Unique loot and prestige system retains your loot between prestiges. Find better versions of weapons to blast through that part of the game quicker and quicker every time, unlocking new challenges and reaching new heights.

• Show the world how awesome your clicker gameplay is with flashy Mythic and Legendary arms.
---
Our deals and product reviews are picked by BGR's expert editors and team.

Follow @BGRDeals on Twitter to keep up with the latest and greatest deals we find around the web. Prices subject to change without notice and any coupons mentioned above may be available in limited supply.