If you purchase an independently reviewed product or service through a link on our website, we may receive an affiliate commission. Learn more.
The App Store has been relatively quiet in recent weeks, but there was a respectable collection of new iOS games released this week. That includes a tower defense game featuring the characters of Adventure Time, a simple, but surprisingly fun golf game, and a sequel to the Star Trek Trexels game that came out years ago.
All-Star Troopers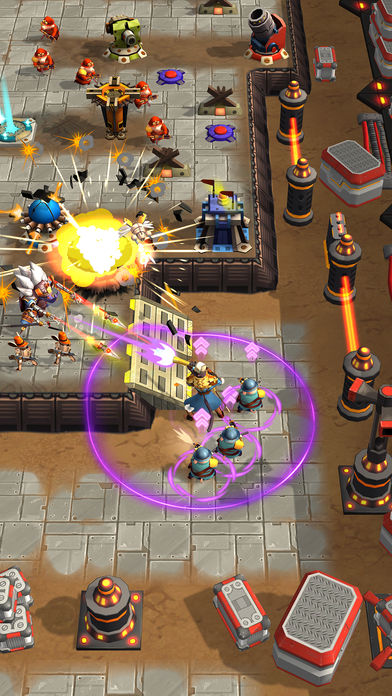 Time to lead the ultimate battle through space in the new action-packed strategy builder, All-Star Troopers!

Fight across the galaxy to defeat the evil Wolf Empire, challenge other players in online battles, promote a roster of unique heroes, build bases with strong defenses and climb the ranks to reach a new planet every week!

Do you have what it takes, Commander?

FEATURES
Play with millions of other players, raid thousands of enemy Bases
Reach new planets filled with exclusive content every 7 days
Combine countless Spells to plan unique battle strategies
Build your Spaceship and upgrade your Base against attacks
Fight the evil Wolf Empire in the 100-mission Story Campaign
Get challenged by 72 whacky Operations with funky designs
Earn crates to unlock Troopers, collect cards to promote them
Available in English, French, German, Spanish and Portuguese!
---
Bloons Adventure Time TD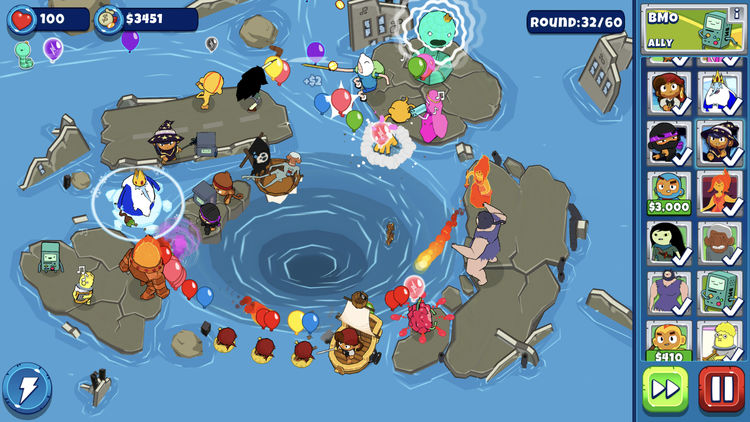 The Bloons have invaded the Land of Ooo and it's up to Finn, Jake and the monkeys to stop them! Bloons Adventure Time TD is an awesome crossover between the award-winning animated series Adventure Time and the #1 Tower Defense game, Bloons TD!

GET YOUR HERO ON!
*Pop Bloons as your favorite Adventure Time characters like Finn, Jake, Princess Bubblegum, Marceline and more!
*Recruit brand-new monkey heroes like Captain Cassie, C4 Charlie, and Sai the Shadow!

A NEW ADVENTURE!
*Play your way through over 15 adventures and 50 maps!
*Original story featuring the voice cast of the animated series!

MAKE THE BLOONS GO BOOM!
*Equip your heroes with 200+ weapons and items from Adventure Time and Bloons TD history!
*Build your defenses with over 50 allies including fan favorites BMO, The COBRA, and Lumpy Space Princess!
*Unleash over 30 awesome, Bloon-shredding powers!
Download Bloons Adventure Time TD
---
Dinosaurs Are People Too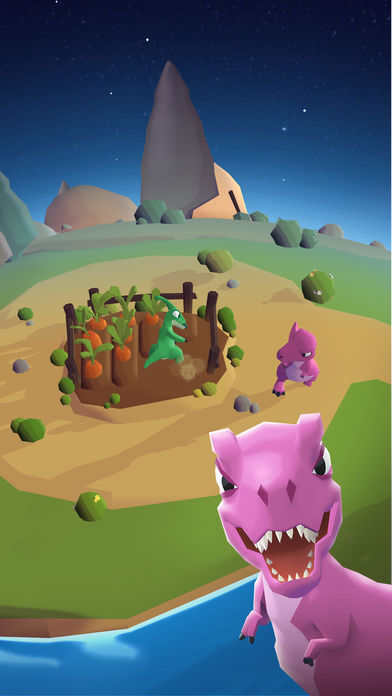 When dinosaurs came out of their caves,
they found a little world all of their own.

They learned how to farm and how to mine.
They worked, they built, they dreamt of bigger things.

Until one day, the asteroid arrived, or did it?
Download Dinosaurs Are People Too
---
Golfing Around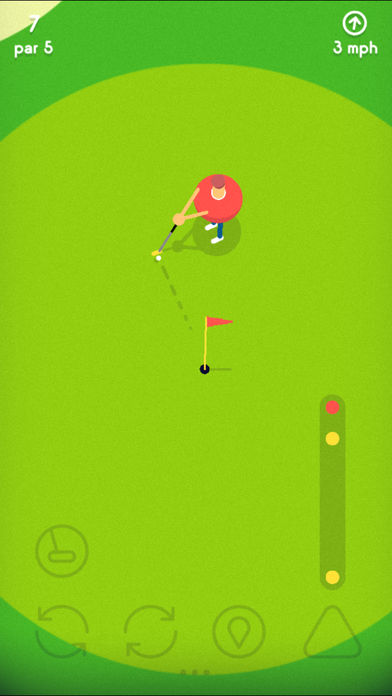 Golfing Around is a easy to pick up golf simulation.

Hit a long drive from the tee,
Chip onto the green from the bunker,
Putt into the hole on the green,
A nice simple round of Golf.

Once you get a feel for the controls maybe try curving a long shot onto the green across the lake, keep an eye on the wind though and watch out for the trees!

Feel like building your own Golf Course? use the built in editor to create a course and share it with the community.
---
High Hoops
Welcome to a bouncy world!

◉ Bounce your way to the top and reach for the High Hoops !
◉ Control your bouncy ball across vertiginous gaps.
◉ Pass through the hoops.
◉ Bounce on the tiles, don't fall!
◉ Bounce even higher thanks to the jelly cubes, they will make you fly!
---
Line Flow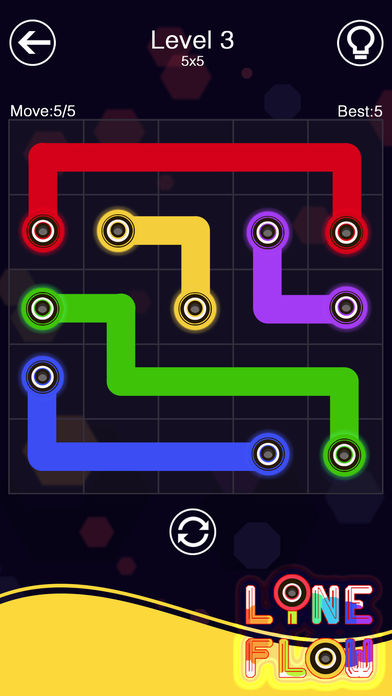 Playing this exciting puzzle is very simple:
connect the pairs of Speaker without leaving any empty square on the board. Sounds easy but it's really puzzling, so don't underestimate this brain teaser. How you play is up to you. It is a thrilling, interesting and engaging game for all ages!

With over 1000 different levels, with board sizes ranging from 5×5 up to the mind blowing 10×10 ones, Line Flow is a great game to help you sharpen logic and reasoning skills whether you're a beginner or an experienced puzzler. Just pick some puzzles and let the time flow!
---
Orbital Ascent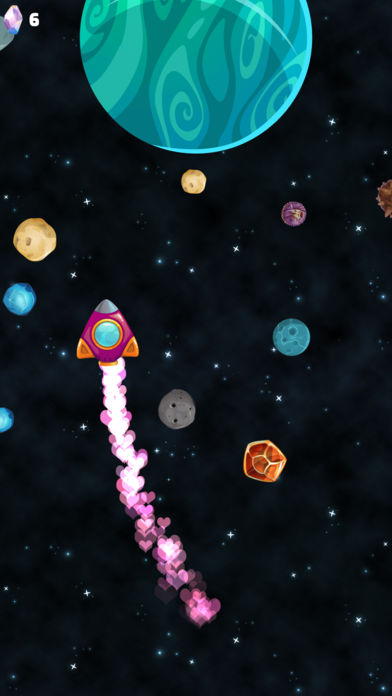 Traverse the vastness of space.
From planet to planet. Solar system to solar system.
Time your launch correctly to avoid the asteroids that are orbiting. How far can you go?

One-tap simple controls, a variety of vivid and novel planets to reach. Compete for the high score with your friends and the world.
---
RAGNAROK Vikings at War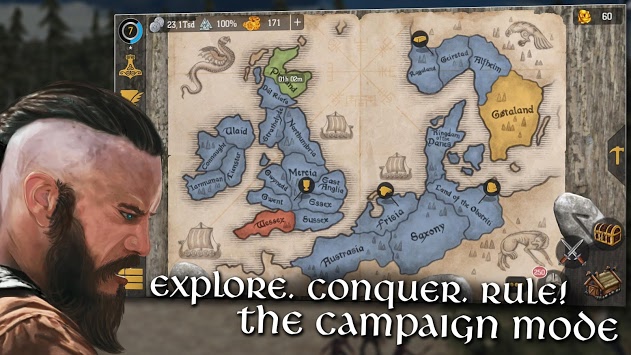 Play RAGNAROK – Vikings at War, a classic MMO strategy game, and enter the mysterious world of the Vikings. Battle with thousands of other players in an epic war for power. Raise your kingdom and become a living legend!

"Land!", yells the Jarl from the bow of the longboat. It took many days to cross a storm-lashed sea and reach your destination. As the fog lifts, you glimpse the shores of East Anglia. Many miles away from home, you are ready to do what is the trade of the Vikings: to plunder, pillage and conquer. However, this time it looks as if the Anglians are prepared to hold their ground. They stand along the coast with shield poised and swords drawn and await your landing. Hammering your fists on chests and shields with full power, you and your clan unleash an intimidating sound of war. You are ready to feast with the gods in Valhalla. But this time, Odin must wait. The end will come, and the world of gods and men shall wane. But not today! Not before you have claimed your victory! Not before bards shall sing about your deeds in their songs!

RAGNAROK – Vikings at War is a classic construction and strategy MMO featuring PvE and PvP. You impersonate a fearless Viking warrior and manage a settlement. The game features an authentic medieval world with dozens of kingdoms and countries to raid and conquer. Striving for wealth and power, you send your ships in all directions. With the right tactics and strategy, your warriors will return on ships filled to bursting point with goods and gold. The treasures and loot of your raids help you to evolve your settlement into a big trade town. Band up with other players, form a clan and take part in challenging PvE and PvP fights. Win in events and climb the ranks, so that you can equip your avatar with decorative armor.

Features:
– Awesome builder and strategy game with more than 20 unique buildings and a rewarding trade system
– An epic war strategy game featuring trainable Viking heroes and tactical challenges
– Realistic Viking setting with music that befits the scene and stunning graphics
– Competitive content featuring PvE, PvP and rewarded rankings. Measure yourself with other players!
– Enjoy exciting content with events, clans, single & multiplayer battles, achievements, events, a ranking system and much more to explore
– Join thousands of players across many platforms in a single shared MMO game world
– There are no horned helmets here ;)

RAGNAROK – Vikings at War is a free-2-play game with in-app-purchases and rewarded videos to speed up game progression.

Thank you for playing our game! We are always striving to improve RAGNAROK – Vikings at War. If you have any suggestions or ideas, we are more than happy to hear from you through our support team.
Download RAGNAROK Vikings at War
---
Star Trek Trexels II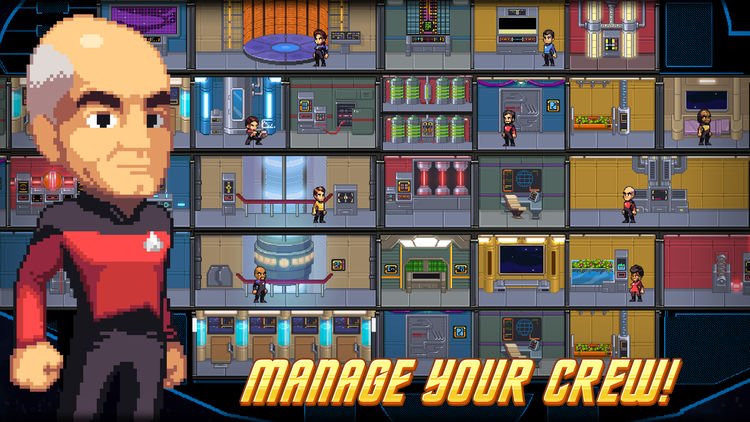 Return to the Trexelian Expanse with Star Trek™ Trexels II!

Take command of your favorite ships as you search the galaxy for iconic Star Fleet officers. Manage your crew, seek out strange worlds, and explore this new frontier.

FEATURES
● Collect Picard, Spock, Janeway, Kirk, Data, and all your other favorite Star Trek™ characters!
● Build your ships to maximize efficiency and suit them to your play style!
● Explore a host of new planets in interactive turn-based strategy away missions!
● Unlock iconic ships from across the series as you amass your fleet!
● Engage other players in head-to-head turn-based ship battles!
● The iconic science fiction universe you love is back in incredible 8-bit pixel art!
---
Our deals and product reviews are picked by BGR's expert editors and team.

Follow @BGRDeals on Twitter to keep up with the latest and greatest deals we find around the web. Prices subject to change without notice and any coupons mentioned above may be available in limited supply.