I feel like I'm going to jinx it just by typing it, but winter finally appears to be coming to an end (at least here in NYC). In celebration of the long-awaited thawing, we've packed our weekly iPhone and iPad games post with eleven brand new games that you can download for free on the App Store right now.
Arcane Pets: A Plushie Story
Follow the story and join Dorion in his quest to stop the evil plushie scientist, Jondar, from taking over the Arcane World. This game brings back the "pet site" styled-genre of games into mobile devices. Some of the key features include:

Key Features:

*Customize your pet by morphing them to rare species and color combinations.

*Train your pet's battle stats (Strength/Defence/HP), research various battle skills, and equip your pets with the COOLEST items to gain advantage in the battle arena.

*Battle systems: 1-Player, Ladder Tournaments, and more on the way.

*Icon-styled battling using elemental icon attacks: (Fire, Earth, Water, Air, Physical, Light Dark).

*Extremely competitive "restocking" system. This is where players are able to obtain rare and expensive items at hugely discounted prices. However, all players compete for only a select handful of items per restock. This gets EXTREMELY competitive and provides an adrenaline rush like no other when you see a 'Super Rare' or 'Mega Rare' item restock.

*Compete in different areas of the game (restocking/battling/collecting/building wealth) to be the top in the leaderboards and fill your account up luxurious-looking trophies that display your extravagance.

*Secret Avatars and Enemy Villains: Unlock cool-looking avatars and secret challengers throughout the game by collecting various items and visiting different locations.

*Chatboard/Community. This is more than just a game, there is a community behind it. Discuss new battle strategies or just have a good time.

*Plot/Story that provides new content and new challengers to unlock. Compete within each story chapter with various battles/tasks to be awarded limited edition and one-of-a-kind plot items.

*Discover different areas of the Arcane World as the story unravels.
Download Arcane Pets: A Plushie Story
---
Beast Brawlers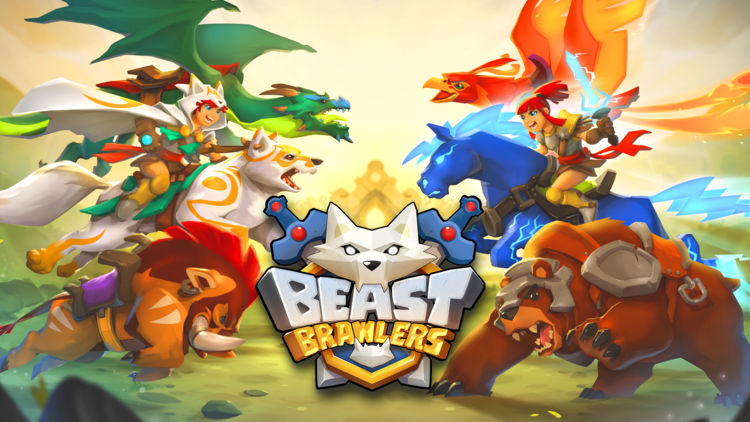 Brawlers, mount up! Choose your Beast and get ready to fight in the ultimate real-time online battle arena.

Round up your friends and get ready for an epic multiplayer slugfest! Each Beast Rider controls their own destiny and battles for fans in a highly charged Arena – all in 2 minutes! Take part in highly competitive, adrenaline fueled Free-For-All and 2v2 battles inspired by MOBA esports – will you become the star of the Arena?

Compete against players from around the world in three different arena game modes:

– Emerald Pit: 4-player Free-For-All arena action! Earn fan points by dealing damage and defeating other Beasts – points stack up with every consecutive KO!

– Dark Forest: Explore the map to pick up Orbs while fighting against 3 other opponents. Collect the most Orbs in 2 minutes to win – but be careful not to get KOed!

– Ice Cove: Team up with a friend or fellow Clan members in this 2v2 arena battle! Break the Icebergs in the center of the map to find Orbs. Work with you teammate to collect Orbs while battling against the opposing team.

Game features:

REAL-TIME MULTIPLAYER ACTION
Prepare for fast-paced & exhilarating 2-minute battles with 3 other Beast Riders. Who knows what strategy they may bring? Jump into an intense brawl with your Beasts and out-battle your enemies to showboat and win fans! Earn promotions through 12 Divisions and unlock new Arenas on your path to become the ultimate champion!

COLLECT LEGENDARY BEASTS
Collect, build, and train your own magnificent collection of Brawlin' Beasts to take to battle. Learn each Beast's strengths and weaknesses and unlock new talents to craft your unique playstyle. Master their Active and Passive abilities and choose your Beast carefully as each battle requires a different strategy. Choose from the Dire Hog, Lightning Steed, Emerald Dragon, Colossal Spider, Molten Phoenix, and many more!

COMPETE IN SEASONS WITH CLANS
Form a Clan with fellow Beast Riders and compete for the top of the Leaderboards! Share tips and battle together with fellow Clanmates to earn epic rewards every season!

SIMPLE CONTROLS – DEEP FUN
With its intuitive and simple controls, players will be in the thick of the action in seconds! It's simple to clash with opponents, unleash your powerful abilities, use magical potions, and pick up game-changing power-ups. Take down the leading opponent to become a King Slayer, or go on a rampant KO streak to become LEGENDARY!

BOAST YOUR TOP REPLAYS
Share videos of your best moves and recent battles with your friends! Brag about how you just did a Triple Kill using the War Bear's Charge ability or how you sniped everyone else using the Radiant Unicorn's Rainbow Beam. View Top replays on BrawlTV during queue time to discover new strategies or to get a sneak peak of Beasts you haven't found yet!
---
Brew Town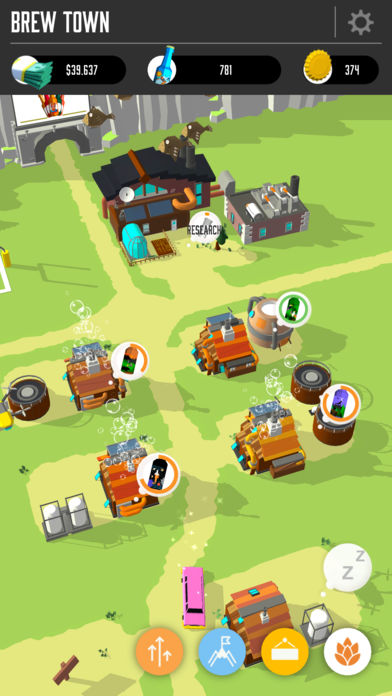 Welcome to Brew Town! The world's foremost Craft Beer Simulator!

Start your very own craft beer brewery. Expand your range of tasty brews, design your bottles and cans, upgrade your buildings, and satisfy your customers endless thrist. Brew, bottle, ship and sell to grow your town into an empire. Make the world a little more tasty!

A tycoon game like no other, Brew Town lets you craft your way to success. Built around the core notion that people deserve better beer, you have free reign to decide how best to satisfy your customer's palette.

Want to make an almond flavoured stout? Go right ahead. You'd rather have a caramel-nougat IPA with a space-themed label? Step right up. How about a chili-infused red ale with a bright orange bottle featuring a GIANT BEAR ON FIRE? Let's just say you've come to the right place.

Features

– Simple, accessible gameplay built around the world of craft beer
– Powerful label editor to unleash your inner artist
– Expand your range with new bottles and cans
– Featuring Hop or Not – the talent show for beer!
– Gallons of upgrades
– Brew-tiful 3D graphics
– Your very own bar to sell beer when offline
– Challenging "Upgrade Hops" mechanic
– iMessage Stickers
– iCloud saving
– A frankly unnecessary amount of beer-themed puns

Can you survive in the brew-tal world of craft beer? Have you got the bottle? It's time to raise the bar and become the brewmaster you've always dreamed of. Where there's hop there's life!

A fully-hopped collaboration between AppBox Media (Thermal Rider, Neon Horizon) and I Fight Bears (FIST OF AWESOME, MAXIMUM CAR).
---
Little Grimm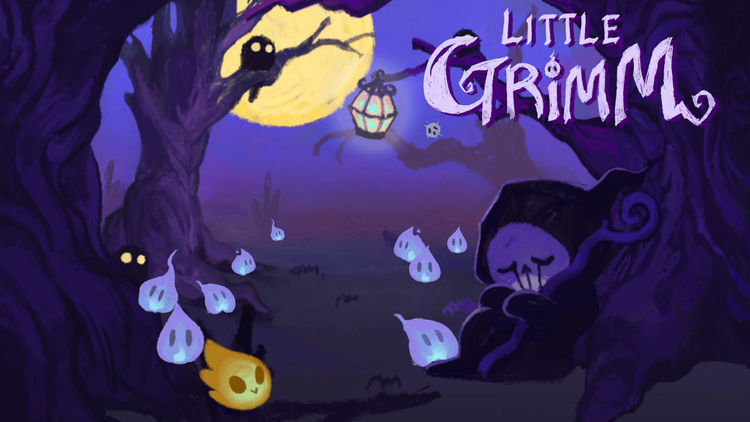 Take control of Little Grimm, a reaper-in-training, who must save his soul friends which are aimlessly wandering through an endless world. In this snake-like collect-a-thon, traverse through an endless amount of ever-changing stages, collecting a wide variety of souls, while avoiding the trail of souls following you. Can you help Little Grimm become the best reaper-in-training?

Features:
HIGH SCORE. The goal of Little Grimm is to get the highest score possible. Share your score online and show your friends who the best reaper really is.

ADORABLE ART. Gaze at the adorable, yet spooky art which brings the characters and world of Little Grimm to life.

PROCEDURAL GENERATION. Explore a never-ending amount of stages, randomly generated with souls, barriers, and hazards every time you play. Each play-through will be a new experience.
---
Ocean Legend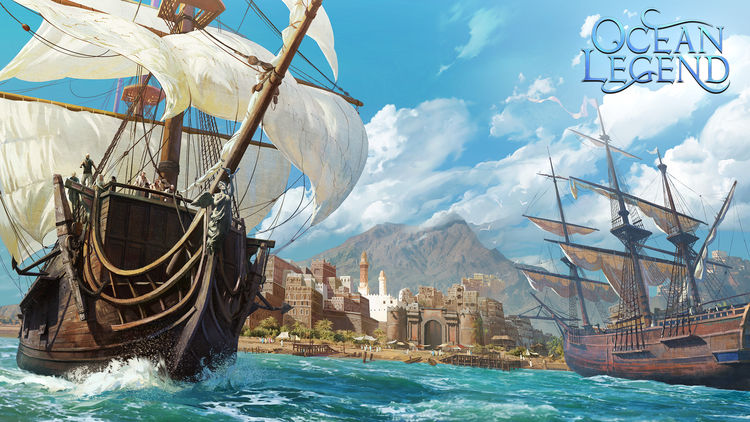 Ocean Legend is a real sailing adventure MMORPG mobile game with the background of the "Age of Discovery" in 15th century. In that time, because of the dream or the treasure, many sailors and pirates were appeared and set sail to the unknown ocean to explore the world.

"The real sailing"
Highly restore the weather and time, the sun rise and the sun set. Restore the real sailing voyage. Multiple warships for you to choose: a battleship for battle, a merchantman for the trade, a exploration ship for adventure.

"The sea battle in 15th century"
Multiple combat options available: challenge the pirate with your teammates or to make a duel with the other captain, it's all on you. But remember, your cannon can only shoot to right or left, because this is in 15th century!

"Do a trade on your own"
Buy in low and sell in high to make the profit to max. Buy some cheese, buy some salt, and don't forget to buy gold from West Africa. Be fast and try to predict because the price will change per minute.

"Various selections for you"
Four characters and five countries are waiting for you to choose. To be an artillerist in England or to be a diviner in France, it's all up to you.
---
OnRaid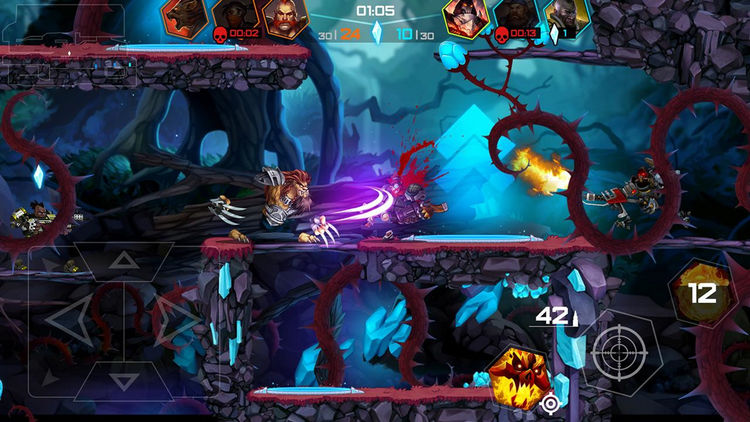 Onraid is a challenging 2D shooter game, where you are free to develop your own play style and tactics to destroy your enemies.

Onraid offers intense battle modes, a varied set of character classes and cosmic visuals. Team up with friends or strangers to strengthen your chances as you battle unknown enemies, strange bots. Use the items collected on raids to craft powerful weapons, gadgets and skins and customize your quirky character. Time to Raid!

10 CHARACTER CLASSES, each of which has its own strengths and weaknesses, weapons and gadgets. Tweak your character for your preferred game style.

4 UNIQUE BATTLE MODES, each with different settings and goals.

CRAFTABLE EQUIPMENT. Collect items from raid boxes to craft different weapons, gadgets and skins, each of which has their own strengths and weaknesses. Build over 70 weapons, 90+ gadgets, and 70 skins. Customize your character in ways that can directly affect your tactics, and develop your own play style.

PVP LEAGUES. Get to the top of the rankings as an individual or as a team!

Much more yet to come in regular updates!
---
Pirate Tales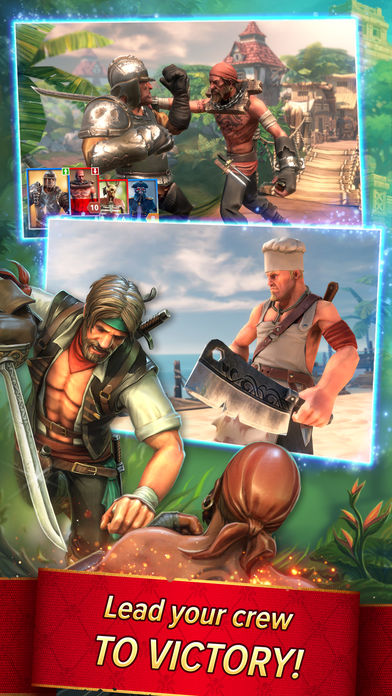 It is a PIRATE REVOLUTION in the genre! Pirate Tales are about to board your device with some brand new action RPG experience. Become a pirate captain, the terror of the seas, and be known as the most fearsome pirate alive!

EASY TO PLAY, HARD TO MASTER

Thrilling graphics, spectacular soundtrack, dynamic battles with QTE and lots of ways to define the outcome of the battle. You have never seen a game like this before!

PUT TOGETHER A CREW

Dreaming of being the true captain? Here's your chance! Gather different well-known characters, including Davy Jones, Francis Drake, Blackbeard, Montezuma, Columbus, and many others – each with their unique abilities, stats, and factions. Upgrade your heroes to become more powerful and conquer the seas!

DISCOVER THE WORLD

Explore many dangerous locations full of adventures. Complete exciting storylines and get worthy rewards!

PURSUE THE FLYING DUTCHMAN

Have you heard about the legendary ghost ship that can never make port and is doomed to sail the oceans forever? Would you have it as your sail? Try and prove that you are a true pirate captain!

CHALLENGE OTHER CAPTAINS

Take part in different exciting PvP tournaments and show all your opponents who be the best pirate upon the high seas! Conquer the marine domain, protect your lands, and expand your influence! Take your rightful place among the famous captains of all times.

SUBSCRIBE FOR TREASURES

You can purchase the subscription and get 300 gold daily while it's active.
Subscription costs 19.99$ for 1 month. Payment will be debited from your account as soon as you confirm your purchase.
Subscription will be automatically renewed every month unless you turn off the auto renewal 24 hours before the end of the current subscription period. The auto renewal feature can be turned off at any time through the settings of your iTunes account.
---
Project Hyrax: Beyond Time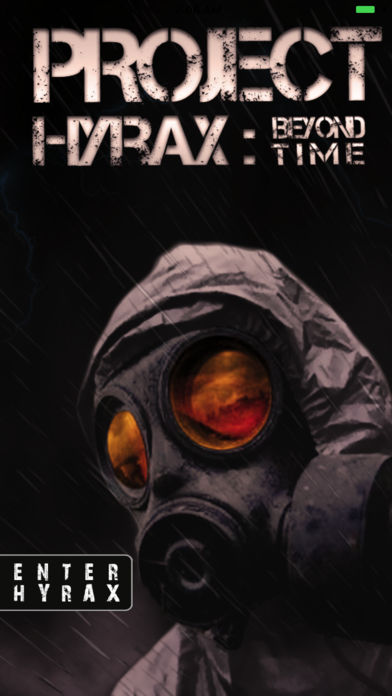 A time capsule was accidentally activated. Dr. Alex and his team members were tossed into the past, and no one has heard from them ever since. What could have happened to them in an era of at least 50 000 BC? Now, Robin is determined to travel back in time to find his father. Will Robin make it? What will he find in that ancient world? Will everything go as planned? There is only one person who could help him. YOU.

Welcome to Project Hyrax: Beyond Time, a gripping interactive fiction that keeps you in suspense from beginning till the end. You will read Robin's messages and make decisions from the simplest to the life-threatening actions. From mysterious occurrences to exploring the ancient Earth, Robin will communicate with you throughout his extraordinary journey.

A thrilling game in which the story plays out in real time. Robin will travel, rest, and dive into actions based on your choices. You can keep up with Robin or come back and play later. The story proceeds as you do.
Once you have completed one of the paths in the game, you can go back and choose another option, and witness the changes.

Project Hyrax: Beyond Time is an immersive, engaging story of time-traveling, survival, adventure and mysteries, that contains different paths with many outcomes.

Robin is waiting now, for YOUR command. Are you willing to help him?
Download Project Hyrax: Beyond Time
---
Sdorica -sunset-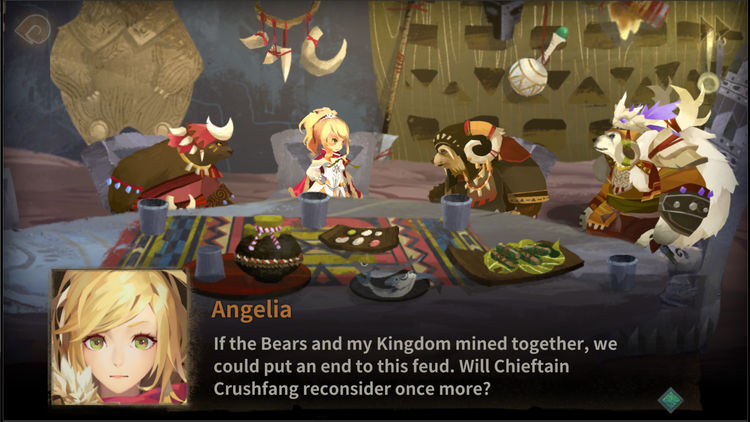 Legend has it that the world was once pitch black. Humans were puppets of the giant dragon "Sdorica". As a "Watcher", how will you change this world?…

Four years in development, Rayark Games' latest work challenges the limits of visual design, music performance and story telling in a Role-playing game.

– Visuals
In the colorful and magnificent environment, every single character will be on stage. Experience a picturesque, storybook-like adventure.

– Music
Handled by Chamber Chu, the composer of DEEMO's main soundtrack, a fully orchestrated soundtrack materializes the world note by note.

– Story Telling
Displayed with fully animated cutscenes handcrafted by 2D animators. In addition to the main storyline, the side stories of over 30 characters are woven together to create this grand tale.

– Strategy
Support, Attack and Defense; three classes of characters complement each other. From picking team members to planning a strategy based on the number of blocks on board, enage in exhilarating battles that challenge your tactical mind.

The Book of Bequeathers can display all realities,
but the Book of Bequeathers can't decide all truths.

One for all, all for one.
Their fate is the fate of the world.
Your write your own stories.
So, take a careful look, because you are now a member of this splendid world.
---
Space X: Sky War of Air Force
Space X: Galaxy War is not your usual shooter game – It is the essence of the retro arcade shoot'em ups. From the very first moment, you will be immersed in its vivid graphic and superb gameplay mechanics, especially the intense battles.
SHOOT 'EM UP AND EVADE TO SURVIVE – Reload your aircraft cannon and surprise the enemies with destructive missile. Use your skill and agility to fly through deadly enemy territory, defeat all the intruders and rescue your allies. Are you ready to become the greatest Captain of the Galaxy?
UNIQUE FEATURES
►CLASSIC SHOOTER GAME: Top-down perspective, old school graphic and superb gameplay mechanics.
►UNIQUE AIRCRAFTS: Assemble and test with 3 different aircrafts with its unique features and play style.
►VARIOUS CANNON EFFECTS: Upgrade your attack speed, move speed with guns, missiles, lasers, mega-bombs and magnets…
►CHALLENGING PvP: Weekly tournaments! Try your best to fight against other players and maybe with your friends.
►HD GRAPHICS: Beautiful maps levels with immersive missions to complete.
►ADDITIONAL MODES: Easy, Normal, Heroic. Accessible to beginners, as well as hardcore shooter addicts.
►EXTREME BOSSES: Defeat powerful BOSSES, gigantic enemy aircrafts to claim hidden rewards.
►HALL OF FAME: Boost your final score with a host of in-game achievements.
Are you ready for a war?
RELOAD! AIM & FIRE!!
Download Space X: Sky War of Air Force
---
TAPSONIC TOP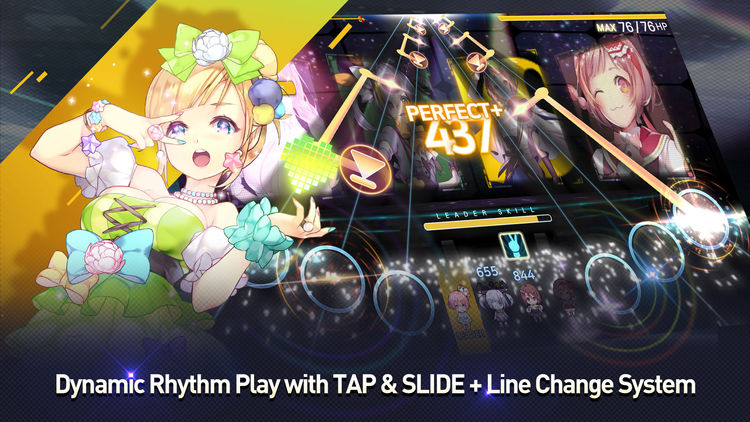 The new beginning of TAPSONIC, over 14 million downloaded music game worldwide!「TAP & SLIDE」 representative of TAPSONIC.
Support your idol stars to win the TAPSONIC Music Grand Prix for Universe Best Idol!

TAPSONIC TOP – THE BEST MUSIC GAME FOR FREE!

■■■ FEATURES ■■■
– Amazing! Number of touch lines changes dynamically!
– Play famous DJMAX songs and TOP originals, Classics like 'CANON', 'BINGO' for free!
– Cast cute idols, and Support them to become a superstar.
– Compete real-time ranking against other competitors in Grand Prix mode. Challenge the world best rank!
– Revolution! Enjoy music game play with Wireless headphone!

■■■ HOW TO PLAY ■■■
– Score points by tapping the screen as the notes appear with rhythm & beat.
– Idols and song have own attribute, VOCAL/DANCER/SESSION.
– Select idols of the same attribute as song's. You can get bonus scores.