It's been another rough week in the real world, so why not block all of that out by staring at your phone all weekend? We've got a list of free iPhone, iPad and iPod touch apps that should help you do just that! And if you act fast, you might even be able to grab a few of the free apps from yesterday's post.
MUST SEE: Verizon billing complaints skyrocketed last month
These are paid iPhone and iPad apps that have been made available for free for a limited time by their developers. There is no way to tell how long they will be free. These sales could end an hour from now or a week from now — obviously, the only thing we can guarantee is that they were free at the time this post was written. If you click on a link and see a price listed next to an app instead of the word "get," it is no longer free. The sale has ended. If you download the app, you will be charged.
Interlocked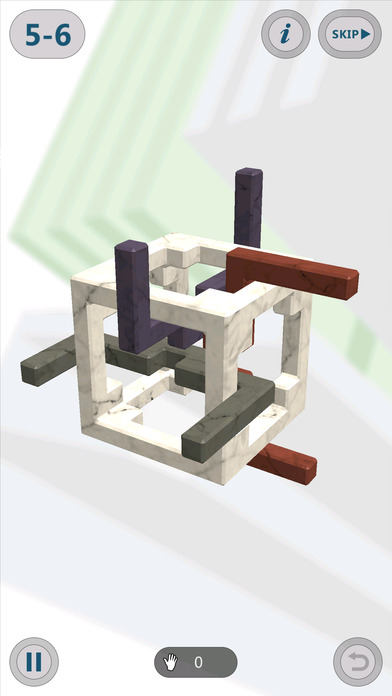 Normally $0.99.
Do you know those puzzles consisting of a few wooden blocks that are impossible take apart? Then you know Interlocked. Each level, you're given a unique and beautiful 3D puzzle consisting of blocks that hold each other together. Take it apart and you'll feel ten times as smart.

– Stunning 3D brain-teasing puzzles
– Chilling atmosphere with calm music
– Universal app, supports iPad retina display for gorgeous gameplay
– 4 challenging chapters for you to beat
– Based on the popular Flash game Interlocked, played by over 20 Million players worldwide!
– Many achievements for you to unlock
Next Keyboard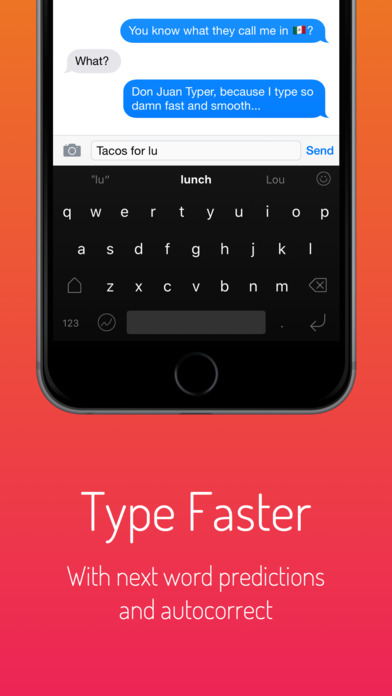 Normally $1.99.
Next is a beautiful keyboard for iPhone that works as great as it looks. It comes fully loaded with lightning fast editing, predictive typing, instant access to all the emojis you love plus more, playful stickers (tacos anyone?), and stunning themes.

We've got over 1,400 emojis and stickers, loads of beautiful themes and the basics covered with features like next-word prediction, auto correct, and quick editing with our innovative quick cursor swipe.

Use Next anywhere you use your regular keyboard, like messages, WhatsApp, or Slack.

⁍ FEATURES ⁌

● 1400 Emojis – By the time you find the right emoji, you could have just typed how you feel. So we'll suggest it for you as you type so it's only one tap away.

● Beautiful Themes – You want a keyboard that looks and feels as unique as you are. So let's get you out of those greys and into some color.

● Playful Stickers – Can't express yourself with text? We've got you covered with custom designed playful stickers. Let the stickers do the talking for you.

● Next Word Predictions and Autocorrect – Type less, say more. We predict what you're trying to say before you say it. You could almost say our keyboard is reading your mind.

● Quick Cursor for fast editing – Say goodbye to fumbling around to move the cursor. Now you can simply swipe across the spacebar and your cursor appears exactly where you want it.
Opus Domini Mobile Pro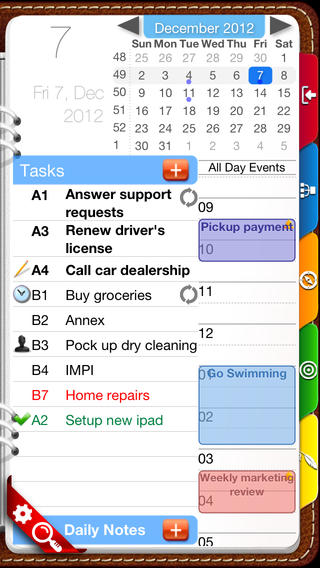 Normally $6.99.
Personal Planner & Time Management App. Buy iPad version, download on iPhone for free and sync both.*

Features Available on both iPad & iPhone:

√ Daily tasks
√ Master tasks
√ Task repeat with all occurrences showing
√ Daily schedule – syncs with Calendar
√ Daily Notes
√ Weekly milestones (Compass)
√ Goals
√ Mission & vision
√ Quick search

iPad-only features:

√ Multiple planner views (5 days, Week, Month, Year, etc.)
√ Event & Meeting planner
√ Repeating tasks
√ Master tasks with Subtasks
√ Master task planner
√ Inspirational quotes
√ Contacts
Download Opus Domini Mobile Pro
Night Vision
Normally $3.99.
NV camera is a clean, intuitive interface that generates long exposure photographs on your smartphone. It is as easy as shooting a night vision videos and photos. Create pro shots easily!

With NV, you can share your shots to Dropbox or choose from a myriad sharing options (displayed after capture is complete, on the preview screen) to showcase your creativity on social media of your choice! NV camera is a smart alternative for a DSLR Camera!

Maximal Amplification Mode – culmination of our Research and Development team, utilities a breakthrough technology, pushing all the computing and hardware abilities of your phone to the limit, thus producing an outstanding effect. The application works without any delays and lags.

•Amplification mode picker
•Amplifier picker
•Colour saturation picker
•Green amplification mode
•Fast exposure
•Front, rear camera
•Led light
•HD photo video mode
•Focus refresh button
•10x zoom
•Built In library
•Photo video slider
•E-mail photo video share
•Facebook photo video share
•Twitter photo video share
•Dropbox photo video share
SnapTube Premium
Normally $1.99.
SnapTube Premium is buit for music lovers. Search, discover, organise and play millions of youtube music, vevo music, live stream music videos. Keep tracking on trending, hottest, just released youtube music videos.

– Discover trending youtube music videos in your country
– Discover just release youtube music, vevo music
– Explore new youtube music, vevo music hits
– Control music playback from lock screen
– Search unlimited youtube music tracks, playlists
– Seamless play millions of youtube music, vevo music
– Video streaming is optimized for both speed and quality

Media Library

– Add unlimited youtube music, vevo music
– Browse by Date or Duration or Name
– Search by Artist, title

Playlist manager

– Create playlists and listen to your favorite music seamlessly
– Organise unlimited number of playlists

Player

– Best youtube player for youtube music videos
– Play all high quality music video Smoothly and Seamlessly
– Streamer is optimized
8 Bit List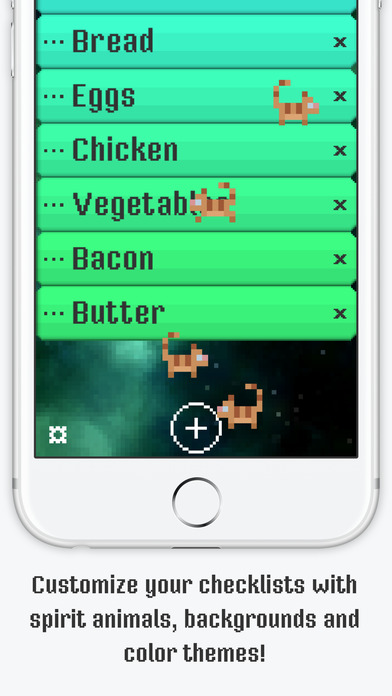 Normally $0.99.
8 Bit List is a checklist app with a retro pixel art style. Keep everything organized while having fun earning points!

As far as we know, 8 Bit Lists is the only checklist app with smart items. A smart item can uncheck themselves on a particular day of the week. Perfect for weekly reminders. Also, smart items can uncheck themselves after a selected number of days. This is great for people who don't like a schedule but want to be reminded about things throughout the week.
RNGTN
Normally $1.99.
RNGTN allows you simply and quickly create unlimited special tones (ringtones / text tones / alert tones / reminders / tweet etc.) from your custom music library on iPhone / iPod touch.

– Are you tired of boring and monotonous ringtones ?
– Don't pay extra money for each downloaded tone !
– CHOOSE your style ! Create your tones !

Key Features
-Create unlimited ringtones from songs in your iPhone's / iPod's Music library
-Create unlimited text message tones and email alert tones, and more
-Use the microphone to turn anything you hear and say into a ringtone
-Create ringtones up to 40 seconds long with 0.1 second accuracy
Wonderoom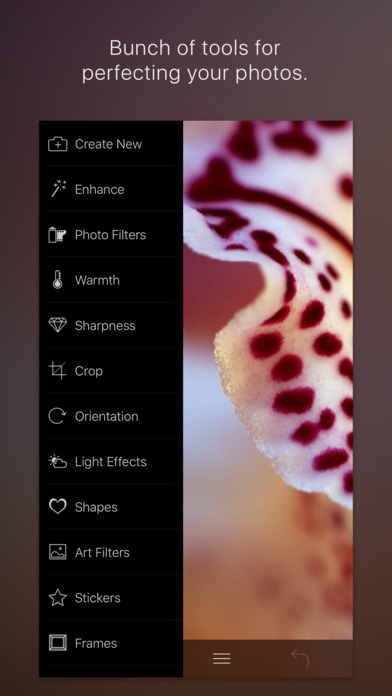 Normally $0.99.
Wonderoom is a full-featured, powerful photo editor, with clean interface, designed for quick editing.

It supports undo/redo, preserves EXIF data while editing, and it auto-saves you current progress, you can safely close the app and continue in any time.

You can import Instagram and Flickr photos from your account or do a search by hashtags.

With Wonderoom you will have all the freedom to customize your photos with pretty filters, effects, frames and fonts.
iClearIt
Normally $4.99.
What would you like to clear from your life?

iClearIt™ is a self-help application that can help you eliminate:

· Uncomfortable feelings

· Negative thoughts

· Unresolved problems

· Persistent conditions

· Many physical pains

· Even some life conditions!

A built-in life coach will guide you through a step-by-step process that can magically disappear many complaints and ailments – even persistent ones that have bugged you for years.

If you're experiencing something you don't want to experience, allow yourself to be guided into a gentle set of steps, and watch the problem or condition disappear, or lighten up. You'll be better able to handle whatever situation you face.