There are dozens, even hundreds of paid iPhone and iPad apps that go on sale for free each day. The trick, of course, is separating the junk from the good stuff. You could spend an hour digging around to do it yourself, or you could just check out the list below that contains the 11 best paid iOS apps that have gone on sale for free on Thursday. Be sure you make it all the way to the end of the list, where you'll find three awesome sticker packs for iMessage.
MUST SEE: This video might be our first look at a new Apple device no one even knew was in development
These are paid iPhone and iPad apps that have been made available for free for a limited time by their developers. There is no way to tell how long they will be free. These sales could end an hour from now or a week from now — obviously, the only thing we can guarantee is that they were free at the time this post was written. If you click on a link and see a price listed next to an app instead of the word "get," it is no longer free. The sale has ended. If you download the app, you will be charged.
iDetox
Normally $1.99.
Is your phone/ipad keeping you awake? Launch iDetox to help digitally detox your eyes.

iDetox will help keep your eyes healthy and detect eye fatigue throughout the day.

Did you know that night-time exposure to blue light keeps people up late? Did you know that exposure to bright light or straining to see in dim light can also cause eye fatigue?

iDetox will continuously monitor your exposure to blue light from your device and prompt you to change brightness if high eyestrain is detected.The app will also allows you to automatically adjust the brightness of your screen based on time of the day using notifications.

iDetox features eye specific exercises to help relief eyestrain fatigue and help maintain fresh eyes throughout the whole day. Each eye exercise is designed to combat different symptoms of Digital Eye Strain Syndrome.

App Features:
– Smart eye strain calculator to monitor exposure to blue light.
– Prompt you if high blue light exposure is detected before bedtime.
– Provide warning and exercises to rest your eyes when high strain is detected throughout the day.
– Set daytime brightness and nighttime brightness for your device
– App will determine your local sunrise and sunset times to use for day and night brightness if you like
– Track your eye exercises throughout the day and set daily exercise goal to achieve.
– Support for 3D Touch on iPhone 6S and iPhone SE

How to use iDetox?
iDetox has a smart calculator that monitors your exposure to blue light throughout the day and will alert if you if eye fatigue is detected. Put in your bedtime and iDetox will monitor your exposure to blue light and alert you to reduce brightness when it gets closer to your bedtime to minimize blue light effect on your sleep cycle.

Set times for daytime brightness and nighttime brightness and set back and relax. The App will adjust your phone brightness based on your preset times while running in the background.You can also use the default sunrise and sunset times and iDetox will change the brightness after sunrise and again after sunset based on your local timezone. Switching from day brightness to night brightness will reduce the blue light effect on your sleep cycle.

Please note that iDetox does not filter blue light from mobile screens.

Why suffer from that eerie blue glow while texting at bedtime? Download iDetox now to rest your eyes and get better sleep!

Feel free to contact us with any questions: support@intelligentappsinc.com or visit us at: http://www.intelligentappsinc.com/iDetox

Love iDetox? Leave us a review on the App Store.

you can read more about Blue Light health effects: http://www.health.harvard.edu/staying-healthy/blue-light-has-a-dark-side
NINE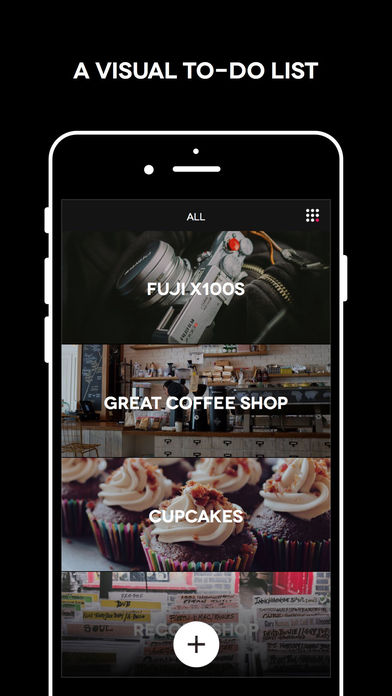 Normally $0.99.
Featured in App Store's 'Best New Apps' in 6 countries, Wired, Gizmodo and Stuff Magazine. 148 Apps – "appealing to those who think more visually." 4/5.

Built for visual people who use their camera as a way of remembering things they want to take action on – NINE lets you capture quickly, organise simply and find easily.

No more scrolling through your entire library to find that elusive photo reminder…

Capture

– Use the camera (or import from your library) to quickly capture photos of things you want to remember.
– Subtle filter to give your images clarity.
– Automatically notes the location so you can find that shop or restaurant again.

Organise

– Using a combination of the NINE action tags, organise however you like, e.g. A great recipe – 'Make', gorgeous sweater – 'Love' and 'Buy', must-see movie poster – 'Watch' and 'Go'
– More than a 'to-do', now you have 'to-buy', 'to-make', 'to-go'…
– Completed items are archived without losing them forever.

Find

– Tap a tag to see everything related.
– Search by label for something specific.
– A detailed view of the item lets you zoom your picture, find it on the map, edit or share it with friends.

User Reviews

– Beauty and Brains (Birchyeah)
"This app the most intuitive and beautiful user experience I have seen in a long time."

– Only To-Do List that works for me (Julsmac18)
"I've lost count of how many list apps I've tried. This is definitely the best. Looks lovely, simple and not cluttered"

– So good! (goodbyejulia)
"Such a great app for visual artists trying to keep track of projects and tasks."

Easily the best looking to do list on the app market (Karen.Nicole)
"Amazing functionality, super fast, very beautiful interface."

Featured

Apple App Store – 'Best New Apps' in 6 countries!
Wired UK – 'Best new iPad & iPhone Apps – Productivity & Tools'
Stuff Magazine – Featured in 'Must Downloads'
Gizmodo – 'The Week's Best Android, iPhone, iPad, and Windows Phone Apps'
148 Apps: "…appealing to those who think more visually." – 4/5
Dustoff Heli Rescue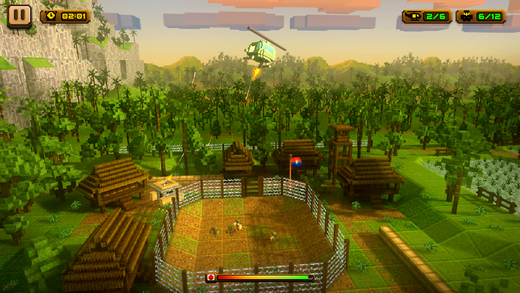 Normally $0.99.
"I need a Dustoff!" became an all-too-familiar call on the airwaves of the jungle wars. Now take off with your rescue helicopter and search and save the life of the wounded soldiers in the field, often under fire. If you can't, nobody else can!

Find the stolen cargo with your Chinook helicopter and transport them safely to the nearby friendly base, all the while fighting off hostile tanks and other enemy combatants.

Save hostages being held in Prisoner of War camps. They are desperately waiting for the remarkable sound of the evac helicopters. You are their last hope so save them all!

Flying Dustoffs take courage on your part as a helicopter pilot, as ground fire is the rule rather than the exception. The rewards, however, are great.
MAIN FEATURES
– Up to 16 unique missions
– 3 rescue helicopters, each with different handling and transport characteristics
– 3 weapons with different capabilities
– Various missions like: cargo transportation, saving hostages and stopping enemy convoys
– Various daytime and weather conditions like stormy heavy rains and beautiful sunset over the jungles
– Numerous war scenes including jungles, swamps, hidden cave and mine systems and a lot more
– Epic action music and cinematic sound effects

All in a well known blocky style.

100% kid friendly game: no man can be killed, enemies always run away.
ImgPlay Pro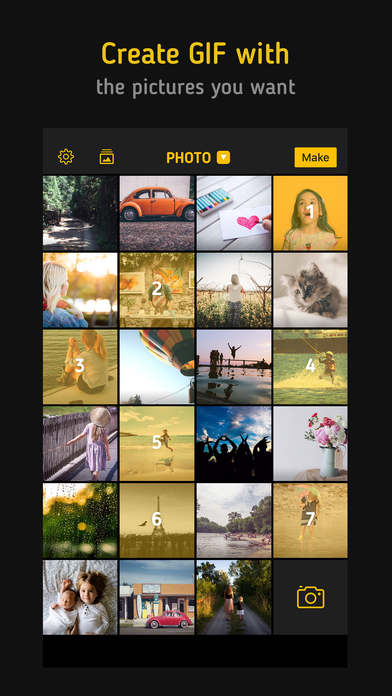 Normally $1.99.
ImgPlay can make GIFs or videos using LIVE Photos, photos, burst photos, and video at the easiest.
Make and share GIFs with friends quickly.

It is the best GIF Maker of the iPhone/iPad. very simple! no complicated!

ImgPlay that can make you feel the moment you shot videos and photos more lively!
Make your own GIF, enjoy, and share with ImgPlay now!

Features

* Making GIF, Video!
– with LIVE Photos. (iOS9 or better)
– with Burst Photos.
– by Choosing Picture by Picture.
– Partially editing Video. (Video to GIF)
– Partially editing GIF. (iOS9 or better)
– by Recording Video. (CAMERA mode)

* Save GIF as Video
* Add captions
* Applying various filters
* Editing frame sector
* Editing frame order
* Controlling frame playing speed (0.02sec ~ 1sec)
* Controlling frame playing direction (forwards, reversed, back and forth)
* Can select loop count when make the video
* Sharing quickly on different social network! (Facebook, Twitter, Instagram, Weibo, Facebook Messenger, WhatsApp, WeChat, QQ)
My List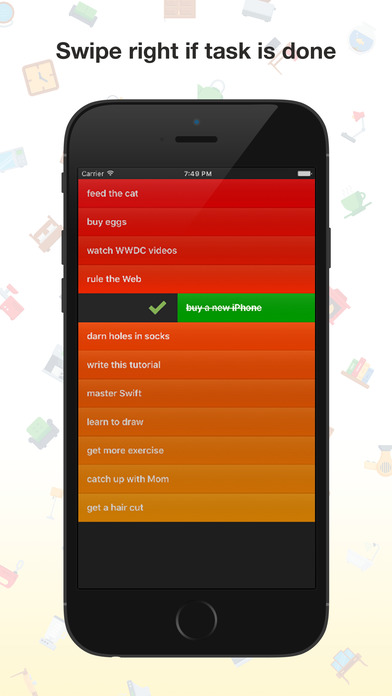 Normally $0.99.
My List is a simple gesture driven to-do list and task manager app that helps you get things done and keep track of it.
Daily Money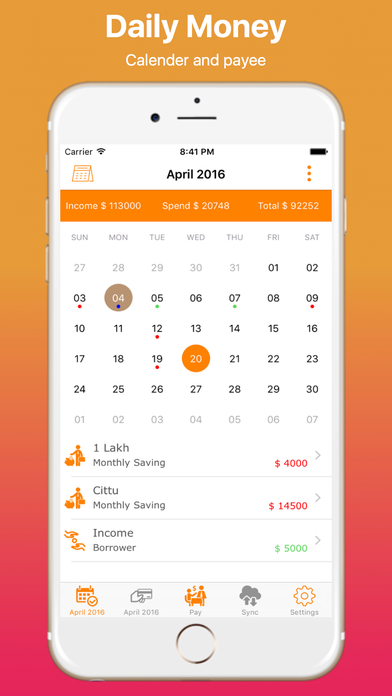 Normally $0.99.
Daily Money and Income Calculator

is the easiest and most user friendly Personal Finance App in the store. And best of all, it's free!

The simple fact is, by tracking your spending you will be able to stick to a budget and therefore SAVE MONEY.

So give it a try and have instant control over your spending!

*** Features ***
——————
√ Simple and intuitive user interface
– helps you track your spending quickly and easily

√ Flexible Time Periods
– choose to track Weekly, Monthly or Yearly

√ Log Expense and Income
– easy and quick transaction entry
– sort by date or amount

√ Categories
– editable spending and income categories
– choose a quality icon for each category
Week Calendar Pro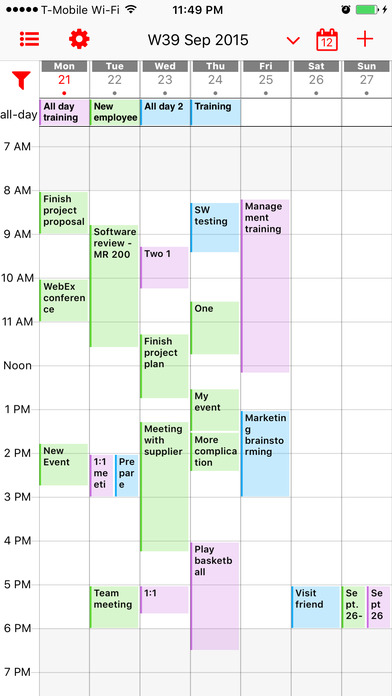 Normally $1.99.
Fully customizable week calendar to link all your calendars to. A different approach to working with calendars. Week Calendar Pro allows you to fully customize what you what to see on your calendar through a nice drop down preset that you can quickly switch between.
Add unlimited presets to filter out:
– Days (show/hide any day)
– Select which calendars to show
– Select up to three working weeks (15 days)
– Zoom in/out on hours or view 24 hours
– Select which day is first day of week
– Tap and hold to add new event
– Drag existing events to reschdule
– and many more to discover …
Never Gone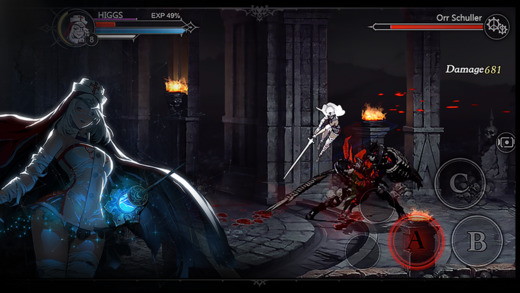 Normally $0.99.
###IMPPORTANT### Never Gone's HD art resources require devices with more than 1GB RAM, so please note that iPhone 4/4s, iPad 2/mini, iPod Touch 5 or older devices are NOT supported.

"From Chinese developer HippieGame, this is the mighty slick gothic beat-'em-up Never Gone." – Pocket Gamer
"Never Gone è un picchiaduro a scorrimento affascinante e impegnativo, dotato di validi elementi RPG" – Multiplayer.it
"I've always been a stubborn fighter in life, struggeling to achive my goals – now you get the chance to borrow some of my fighting spirit in the game." – Christofer Johnsson (Therion)

#1 ranked game in China; Best Cocos Game Award – Cocoachina; Best Art Design Award – Indieplay; Best Indie Game Award – Tencent Game…

Join the thrilling fight against evil in Never Gone!
The award-winning action game with stylish gothic art designs and wonderful Therion music is available now on iOS!

ABOUT THE GAME
Never Gone is an old-school beat-em up 2D Action Game for gamers on iOS platform. It sets in a classic world where human, vampires and other demons co-exist and constantly waging war against one another. Play as Blood Knight or Dark Sister to face the incredible challenge and win glorious rewards. Discover, craft and upgrade over 200 weapons, equipments, items and even skills as you explore the war-torn game world.

KEY FEATURES
· Old-school Hardcore Action Game:
We gazed back to the very core of action games and aim to create a game we ourselves would love to play. Not tap to win, not pay to win! Jump, attack, dodge and link your own combos to fight! Win the fights, and win with style!
· A Great Deal of Game Content:
3 Chapters of story mode; 3 different challenge modes in endless Mist Tower; Special intel missions; Immerse yourself into dark but beautiful environments; Face the challenge of deadly monsters & bosses…
· World Class Rock Music by Therion:
The high quality of 'Never Gone' help us winning the favor of Therion , the world famous Swedish rock band. Not only that you will find Therion's classical songs in the game, some of the members of Therion will even become characters in the game to fight along or against the players!
· In-Game Community:
Find players all around the world in our in-game community. Share your videos and experiences with others, prove that you are the best! (* in-game video recording requires iOS 9 with Replay Kit)
· MFi controllers supported.
The control pad on your screen will disappear once a MFi controller is connected. Enjoy Never Gone as a real action game should be!
Mr Poof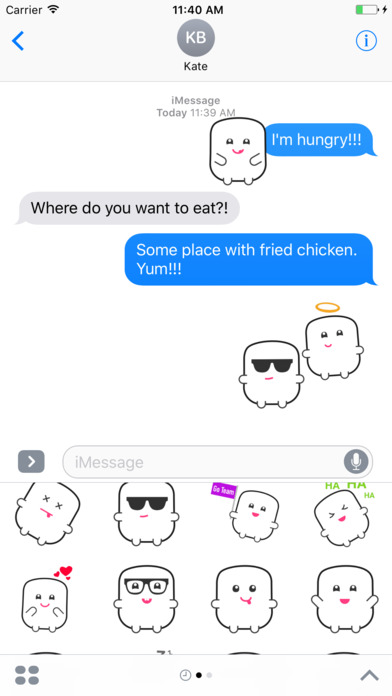 Normally $0.99.
Say hey to Mr Poof!
Asciiy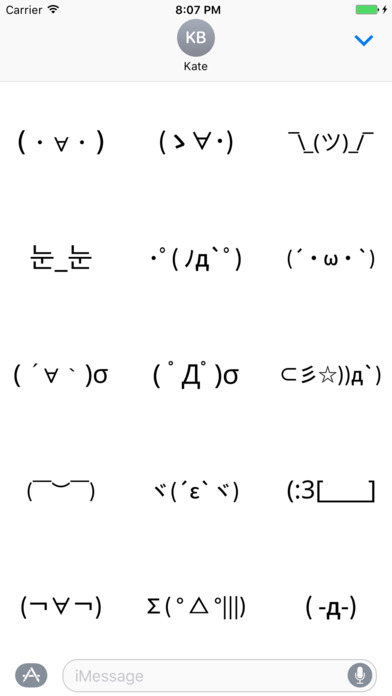 Normally $0.99.
**More ANIMATED Stickers are coming!**

Pick-and-Stick!

Emoticons hand-made for iMessage. Adopt your favorite emoticon now!

Pick, and send? Or do it more expressively! Drag, spin, or enlarge the sticker, then paste it all the way you want.

Paw made by the Sticky Monster.
Super Space X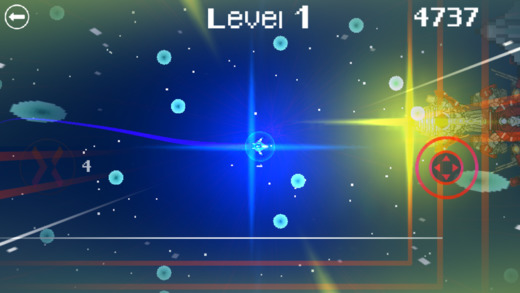 Normally $0.99.
In Super Space X you control the Intruder 53X, a spacecraft which carries a special load.

Dodge meteorites, laser rays and plasma balls to pass to the next level and achieve your goal but, be careful because the game it's not easy at all. Scenes are designed for you to do your best at every second. You won't have time to relax.

Get the different types of capsules that will help you to improve your scores and win the game.

– The red capsule will help you to destroy asteroids.
– The blue capsule will give you points and you could get your shield back.

The game has nine stages with a design that will complicate things to avoid you get your goals.

Super Space X is a game developed by Black Cube with music by Mr. Spastic, Gregoire Lourme and other artists.

Features:

– 9 scenes in which you can play and improve your scores.
– Pixel Art design.
– 60 constant FPS.
– Share your achievements using Game Center.
– Ultra-adjusted difficulty.
– Easy and intuitive control.
– Music by Mr. Spastic, Gregorio Lourme and other artists.