Black Friday shopping season is officially upon us, ladies and gentlemen, and today we showed you all of the best deals currently available at Best Buy, Walmart and Amazon. You'll save tons of cash by following along with our Black Friday 2016 coverage, but you're still going to be spending a good amount of money this holiday season. Save a few extra bucks each day with our daily lists of paid iPhone and iPad apps on sale for free.
DON'T MISS: 10 hidden iPhone tricks Apple never told you about
These are paid iPhone and iPad apps that have been made available for free for a limited time by their developers. There is no way to tell how long they will be free. These sales could end an hour from now or a week from now — obviously, the only thing we can guarantee is that they were free at the time this post was written. If you click on a link and see a price listed next to an app instead of the word "get," it is no longer free. The sale has ended. If you download the app, you will be charged.
Sleeply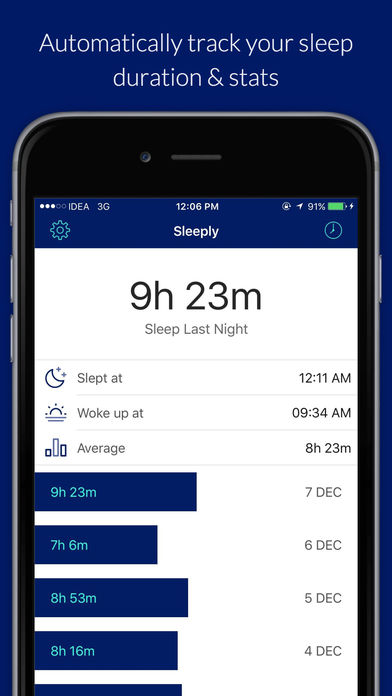 Normally $0.99.
Track your sleep duration and stats automatically with Sleeply. Sleepy uses the phone's sensors & time to automatically to track your sleep.

FEATURES

• Track your sleep duration & timings automatically
• Get statistics like the approximate number of sleep cycles, time awake in between & healthy sleep durations
• Get all your sleep history
• Export all this data as a csv

Just install Sleeply to automatically start tracking your sleep. You shouldn't keep your phone on the bed for Sleeply to track accurately. Designed and developed by Emberify.
Photo Cleaner
Normally $0.99.
Let scan your iphone now to find out duplicate pictures and free up your gallery storage.
"Photo Cleaner – Delete duplicate photo" can help you quickly scan the whole images in your device to find out duplicate pictures, similar photos, even low quality photos that are too faint or boring. You can choose to delete these images to liberate phone memory, get more space for new photos and videos.
This app has many scanning options which are very convennient and fast to users, including scan snapshot, similar images, screenshoots and videos. Now users no need to spend more time to check all pictures & videos in their devices, just using this app and it can bring to you what you really need
Center Widget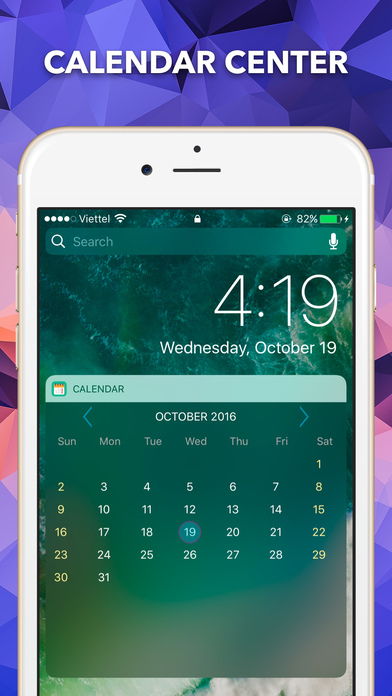 Normally $0.99.
Center Widget App in the Notification Center it makes using your iPhone or iPad. Quick show calendar.
VigTask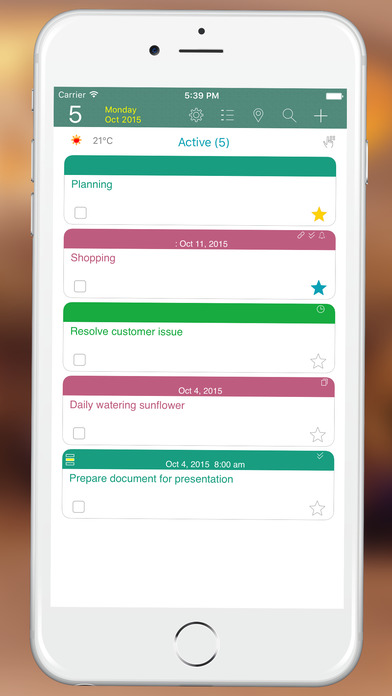 Normally $0.99.
VigTask – Smart organizer for your tasks!
VigTask is an organizer for your task with a rich set of advanced features including:

ADVANCED ORGANIZER
• Supports multiple categories for tasks, color code and put them in the same view.
• Categories can be merged.
• Lunar date supported.
• Group events, tasks and notes by Calendars, Dates, Manual, Contexts, Tags, Locations and Contacts.
• Search in advanced.

SAVE YOUR TIME – QUICK CREATION
• Tasks can be created quickly with minimum of taps.
• Can be created directly from categories, weather forecast, email or from main screen.

ADVANCED TASK
• Integrated with Contacts to add invitees, or sharing.
• Alert with snooze.
• Priority task with important levels.
• Sorting tasks with different criteria.
• Completed tasks can be exported many kinds of file format so that you can read them on PC.

CHECKLIST
• Sub tasks can be formatted as checklists so you know what needs to be done and what you have already accomplished.
• Easy to show/hide completed checks.

LINK DATA
• Tasks can be linked together to make them into flows.
• Task can also link to photo, audio, video, document files from Photo library or from email.

INVITATION/SHARING
• Send/receive invitation your task or event to a list other VigTask users via email.
• Data can be shared with your friends via VigCloud.

SMART SCHEDULER
• Schedule your tasks one by one, in groups, or all at once.
• VigTask will fit your list of tasks by booking them into your contexts' time.

SMART TIMER
• Tasks can be timed, just set the timer.
• Timer logs can be exported to many kinds of file format.
• Set multiple times for a single task.

DATA ON MAP
• Show your tasks, that are around your current location, on an embedded map with adjustable distance.

SYNCHRONIZATION
• Task can be synced with Google tasks, built-in Reminders and Toodledo.
• VigTask can sync with other VigTask (iPhone or iPad version) via iCloud/VigCloud.

BACKUP AND RESTORE
• Your data can be automatically (or manually) backup to Google Drive or Dropbox for future restoring.

PRINT, FACEBOOK, PDF, CSV AND EMAIL
• Data can be printed anywhere.
• Data can be posted to Facebook anywhere.
• Data can be exported as PDF/CSV/PNG and sent via email.

INTUITIVE INTERFACE
• Many kinds of skins.
• Data can be viewed as list or folders.
• Clean looking and easy to understand.
• Minimal of taps to enter your data.
• Easy to complete task with one click.

More and more advanced features need you to explore…
PaintVideo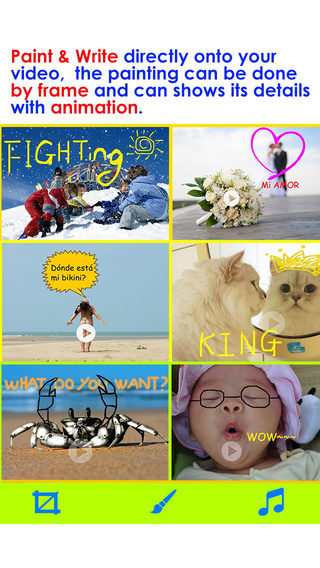 Normally $4.99.
PaintVideo is an EASY-TO-USE video drawing application with Real-Time Editing features with which you can draw, write, fill, blur and add music within an existing video. Be as creative as you want there are no limitation with this App. Draw anything you want on the video, as many painting as you want and put them wherever you want; What's more, you also can set the animation of your painting, it will turn your videos into funny and interesting edited movies, it is fun for every age, and it can be shared on Instagram, Facebook, Youtube, Flicker and Email in seconds; here are some of the amazing features:

Paint and write on video
Animation set of your painting
Support adding background music
Shape video in different shapes
Cut out any unwanted moments
Crop video and adjust scale
Rotate video by 90 degree
Flip video
Adjust transparency of video
Generate excellent video output
Share your video montages in seconds
No internet connection required
Superior customer support and updates

HOW TO USE:

1) Import your video from camera roll
2) Tap the plus sign icon (+ Button) to add your painting (choose brush size and color, duration time and animation set of the painting)
3) To cut unwanted video moment, firstly tap on the original video clip, click on "Edit" button from the menu and then select "Crop & Cut", select the video portion with precise frame-by-frame and then mark "Start" & "End" time to remove the unwanted moment;
4) To delete a painting, tap the painting clip and then press the garbage can icon;
5) To delete the whole project, tap on the background video and then press the garbage can icon;
6) To add music, tap the "Music" button, and then tap "Add music". You can adjust the volume of the music video with the volume controller.
Angularis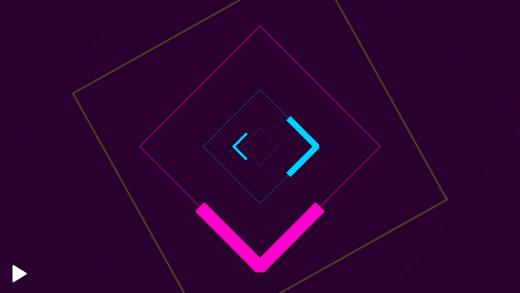 Normally $0.99.
Are you looking for a REAL challenge? Angularis requires perfect concentration, timing and skill!

You need to have the ability to concentrate on what you do in order to beat the high score. The longer you play the faster and challenging the game will be.

Definitely a must have for all who like to play high score games with neon look and a high degree of difficulty.

* Crazy hard gameplay
* Beat the high score on Game Center
* Future flat neon look
* Optimized for phones and tablets

Download Angularis today and test your reflexes!

– – – – – – – – – – – – – – – – – – – –

"The brain power required for this tap on the higher levels is probably comparable to trying to make your way home from a rave at 7am" – 08/14 idtapthat

"You'll find yourself unable to put this game down as you compete against yourself to beat the high score. If you are looking for a quick game that exercises your concentration and reflexes, look no further" – 07/14 appadvice.com

"Tetris fans will love this game for sure. It can really be learned in two seconds but can be played for hours for no apparent reason" – 07/14 appszoom.com

"Those of you who like to play high score games with neon look and a high degree of difficulty, should definitely take a look at this game" – 07/14 iplayapps.de
VigNote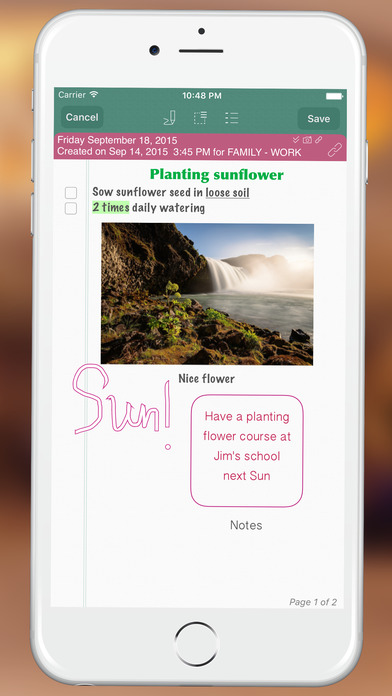 Normally $0.99.
VigNote – Daily record for future planning!
VigNote is for your daily note taker. It is an universal note application for iOS with rich set of futures including:

ADVANCED NOTE
– Supports rich text with multiple kinds of formatting text style such highlight, underline, strike through, different font name / font size / text color / alignment for any part or whole text.
– Can be inserted shapes, photos, audios, videos, documents (PDF Text, MS Word / Excel / Power Point), music files… as inserted objects in to its content and the objects can be rotated, set title…
– Can link to other notes (and vice versa), photos, audios, videos, documents, music files… as linked objects in separated panel and linked objects can set title.
– Supports note date and time, alerts, multiple background styles, tag, categories and contexts.
– Supports check list for each text item in note.
– Supports two kinds of input: virtual keyboard and free hand drawing.
– Smart drawing with various styles: solid line, dashed line, outline drawing along with color alpha supported.
– Different ways of selection text / drawing lines: double tap or area select for actions.
– Can record audio / video while inputing note.
– Can play audio / video while inputing note.
– Can phone, show map, send email, search on web, create contact, create event (to VigCal or iOS Calendar), create task (to VigCal or iOS Reminder) directly from app.
– Can be starred or marked with different important levels.
– Export to many kinds of document: PDF, PNG, Text to email, Facebook.
– Import from popular kinds of document from Email, Web and other apps directly to app.
– Supports long note with unlimited pages in the same view.
– Directly create note from Weather forecast.
– Directly print to air printer.

SUPER ORGANIZATION
– App supports multiple categories, that notes belong to, color code and put them in the same view.
– Category can be merged.
– Show or hide any category, notes in category will be showed/hidden corresponding.
– Support multiple contexts.
– Notes can be grouped under categories, dates, contexts and manual.
– Notes can be sorted by note dates, by important level or by created date.
– Categories and contexts can be sorted by title or created date.
– Many ways of filtering notes or searching notes.
– Support lunar date.
– Show current weather and weather forecast.

DATA ON MAP
– Notes that have location specified will be on map with adjustable distance from current location.

PRINT, FACEBOOK, PDF & EMAIL SHARING
– Note can be printed, posted to Facebook, exported to PDF or send to your friend via email anywhere.

SYNCHRONIZATION
– Notes and their links can be synced between your devices via iCloud/VigCloud.

BACKUP/RESTORE
– Data can be backed up to Google Drive or Dropbox. You can restore from there when you need to.

INTUITIVE INTERFACE
– Clean looking and easy to understand.
– Minimal taps to enter your data.
– Rich set of skins supported.
– Different note's background supported.
– Many kinds of view: 3-D or flat shape combine to list or folder view styles.

More and more features are waiting for you to explore… or visit at http://www.vigstore.com for more detail
36 Ways For Ninja To Die
Normally $0.99.
Welcome to "36 Ways To Die For Ninja"!

In this game, there are 36 amazing and addictive ninja games, all available in one download.

With these games you only need the tap of one finger to stay alive. Simple but hardcore addictive.

We'd love to hear your suggestions and comments!
Download 36 Ways For Ninja To Die
Where To Eat? PRO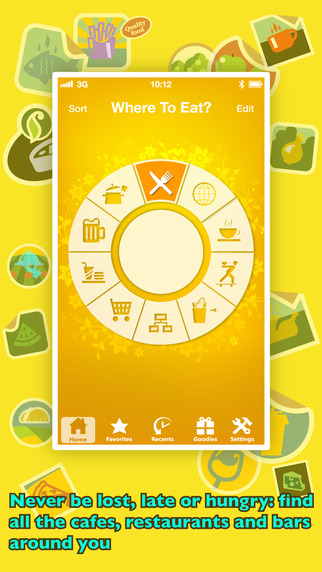 Normally $0.99.
⊛⊛⊛⊛⊛ No matter where you are in the world, WhereToEat displays the closest places to eat. Select from over 45 cuisine types and even get turn-by-turn directions to your chosen restaurant. Full Retina HD for iPhone and iPad. ⊛⊛⊛⊛⊛

An incredibly simple interface hides a sophisticated engine that plugs into the largest restaurant database and global map on the market. Fully customizable, you can order your owns list and make maximum use of your GPS.

Can't decide where to eat? Use our Shake-to-Suggest feature to explore and experiment!

√ Over 100 preset searches including over 45 cuisines and 30 food types.
√ Full Retina Graphics for iPhone and iPad
√ Search can be done within a few taps, no typing needed.
√ Fully customizable. You can sort, add, remove, rename all items.
√ Simple user interface and intuitive user experience.
√ Review your recent searches and most used searches.
√ Configure start-up view, choose between home, recents or last viewed.
√ Shake-to-Suggest, deciding on what to eat can be just a shake away.
√ User Ratings and Reviews, sharing your experience with other diners.

COMING SOON: Our team is already working on new features including offline restaurant database and translation into many languages. Stay tuned for the free update and feel free to contact us for any feedback so we can improve the app for you.