If you purchase an independently reviewed product or service through a link on our website, we may receive an affiliate commission. Learn more.
It's the last weekend before Black Friday, so we bet that you're doing your best to save up for a shopping trip or two next weekend. To that end, today's list of paid apps gone free might help to keep you occupied instead of spending money on a bunch of useless junk before it all goes on sale for the holidays anyway.
This post covers paid iPhone and iPad apps that have been made available for free for a limited time by their developers. BGR is not affiliated with any developers. There is no way to tell how long they will be free. These sales could end an hour from now or a week from now — obviously, the only thing we can guarantee is that they were free at the time this post was written. If you click on a link and see a price listed next to an app instead of the word "get," it is no longer free. The sale has ended. If you download the app anyway, you will be charged by Apple.
After3D Prism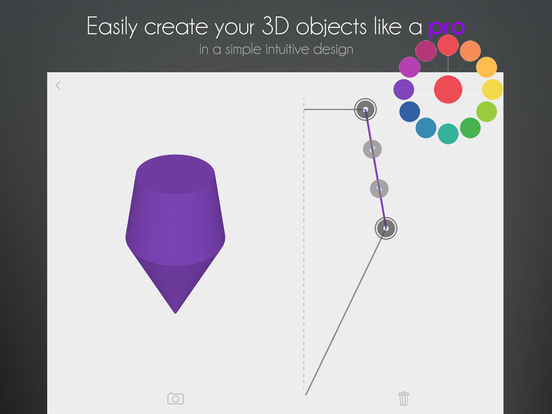 Normally $0.99.
This is the best and most complex but yet so simple to use 3D modeling app ever to make surface on the App Store, here are some of many features

Features:

– Choose in the different extentions to share your creation your art
friends, familly & the world
– Easily create your 3D objects like a professional 3D artist
– Save your all your 3D creations in your library
---
Angularis 2
Normally $0.99.
Are you looking for a REAL challenge? Angularis requires perfect concentration, timing and skill!

You need to have the ability to concentrate on what you do in order to beat the high score. The longer you play the faster and challenging the game will be.

Definitely a must have for all who like to play high score games with neon look and a high degree of difficulty.

* Crazy hard gameplay
* Beat the high score on Game Center
* Unlock the hardcore mode
* Future flat neon look
* Optimized for phones and tablets

Download Angularis today and test your reflexes!
---
Gas Cubby by Fuelly
Normally $5.99.
Easily track your vehicle's fuel economy and vehicle maintenance records. Set up reminders to keep on top of maintenance tasks such as oil changes and tire rotations. Gas Cubby by Fuelly makes it easy for you to save money with gas mileage calculations (MPG) and service reminders.

Gas Cubby now seamlessly integrates with Fuelly.com, the web's most used gas mileage tracking website. Easily manage the cars in your garage and log each fuel-up. At each fuel-up, just add the miles, gallons and price per gallon and see your MPG data grow. All data is beautifully displayed and perfectly synchronized with your vehicle on Fuelly.com

Features:
• Tracks gas mileage and vehicle maintenance
• Online sync to Fuelly.com
• Charts: MPG, stats, gas price, gas expenses, service expenses
• Customizable service reminders, with presets like oil changes, tire rotations, and more
• Priority support via in app messaging
• Supports multiple vehicles
• Store vehicle data: VIN, License Plate, etc.
• Excel compatible email reports (CSV attachment)
• International Units: MPG (US), MPG (Canada), MPG (UK), MPG (Imperial), L/100km, gal/100mi (US), gal/100mi (Imperial), km/L, km/gal (US), km/gal (Imperial), and mi/L
---
.GIF Maker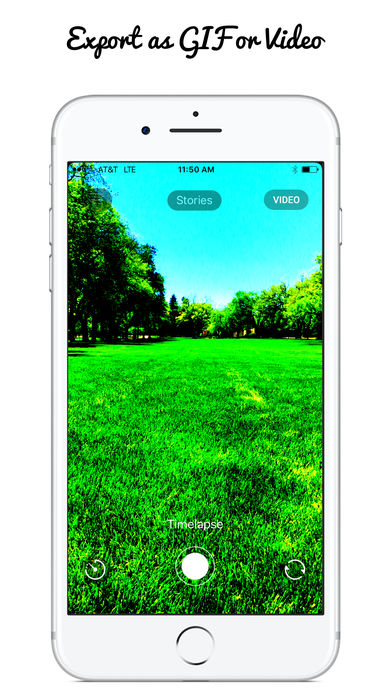 Normally $1.99.
.GIF Maker is a beautiful gif maker app that allows you to make your own gifs or videos instantly and share them easily on Instagram and other apps. You can make your own Gifs directly in iMessage, and share them with your friends. .GIF Maker is the social network for GIFs.

Features:
* Over 40 Premium Filters
* Pinch to zoom
* Tap to focus
* Double tap to switch between front and rear camera
* Make gifs directly in iMessage
* 3D Touch
* Export as Video or Gif
* Share easily on many social media platforms
* Option to share directly on Gifies, obscene content will not be tolerated.
* Option to remove watermark
* Browse and share amazing gifs
* Timelapse, Slowmotion, and Normal camera modes
---
Hotspot VPN Unlimited Proxy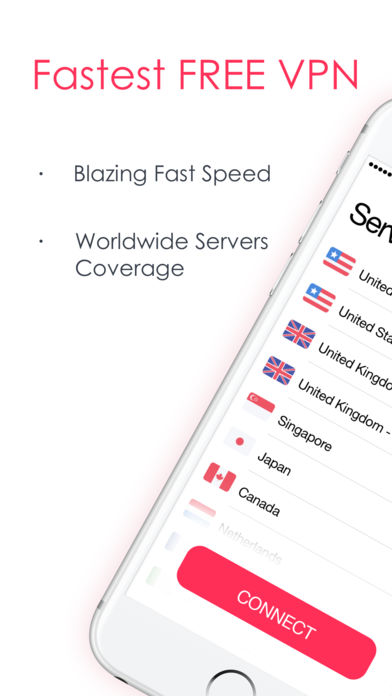 Normally $6.99.
Best totally UNLIMITED FREE VPN Proxy servers for all users!
This is the PRO version for HOTSPOT VPN, just be faster and faster!
No ADs, no bandwidth limits, no registration or set up required. Unblock is just 1 click away.

Blazing Fast, Ultra Secure, Stable connect, Easy-To-Use interface & Instant Setup

HOTSPOT VPN, the fastest & the most reliable VPN service to watch HD videos online, unblock your favorite sites and unblock school Wi-Fi with lighting fast speed, while keeping you 100% safe & secure online.

Features:
– Lightning fast connect within 1 second, ultra smooth to watch HD videos online
– Worldwide server coverage with unlimited bandwidth & easy switches
– Unblock & access your favorite sites wherever you are
Stable connection as long as you want
– Incognito browsing for your online security
– East-to-use interface, unblock is only one click away

We do not provide BitTorrent and any P2P (pier to pier) service for the time being.
Download Hotspot VPN Unlimited Proxy
---
RT Camera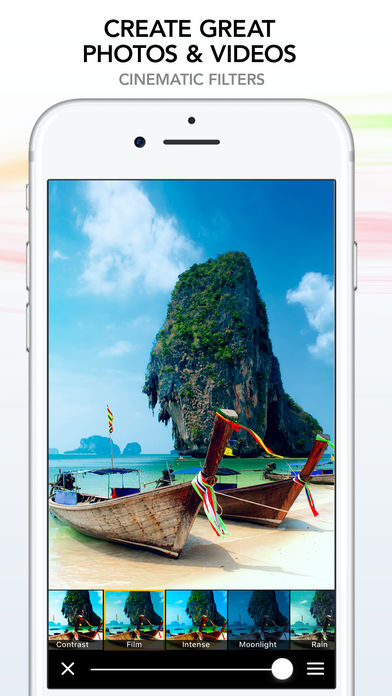 Normally $0.99.
The first app for a camera with cinematic 3D real-time filters. This is the same technology that professionals use in filmmaking. RT Camera is your choice when you want to really take a great photo or video rather than a quick snapshot.

FEATURES:
• Minimal, standard and manual shooting mode
• Zoom up to 5x
• Professional 3D LUT filters with real-time preview
• Custom filters import via Mail and iTunes file sharing
• Adaptive noise reduction for clear and beautiful picture
• Photo shooting always in the highest possible quality
• Video shooting in resolution up to HD 1080p and at speed up to 60 frames per second
• With backlight, front camera can be used even in total darkness
• Support for selfie sticks
• Manual mode for difficult situations where too little or too much light
• Manual mode tools: adjustable shutter speed and ISO, live image histogram, level meter and grid overlay
• Photo/video preview screen
---
Sonny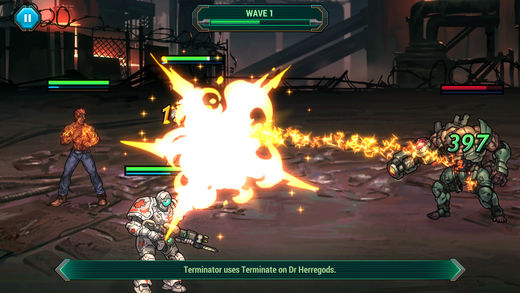 Normally $0.99.
Sonny goes free for everyone with minimal ad support, with support for the iPhone X!

RPG Sonny brings challenging turn-based combat that requires strategy and mastery of each new skill to survive.

When Sonny rises from the dead with his mind intact and his memories missing, his search for the truth will lead him and his allies to save the world or die trying against rampaging mutant zombies, monstrous techno-beasts, and much more. Reinventing the classic played by millions, Sonny is designed for cunning and creativity with an emphasis on strategy and difficulty as the gameplay evolves. Featuring stunning artwork by Jet Kimchrea and an engrossing original score by David Orr.

SUPPORTED DEVICES
iPhone 5, iPhone 5C, iPhone 5S, iPhone 6, iPhone 6 Plus, iPhone 6S, iPhone 6S Plus, iPhone SE, iPhone 7, iPhone 7 Plus, , iPhone X, iPad 3, iPad 4, iPad Air, iPad Air 2, iPad Mini 2, iPad Mini 3, iPad Mini 4, iPad Pro, iPod Touch 6
---
To Go – Count Down
Normally $1.99.
To Go is a day tracking app which tells you the remaining days until or starts counting the days after the event with your own photos.It is the simplest and the most beautiful way to track your days.

Features:

-Supports countdown to events and counting up once they arrive
-Toggle between time in days and years/months with a single tap in each event
-Seven default categories (Event, birthday, entertainment, holiday, life, love, and study)
-Voice memos to record your thoughts for each event
-Set your favorite event as cover
-Ability to sort events by time
-Customizable background for each event (background in app)
-Customizable position show for each event
-Color-coded navigation bar (your favorite event)
-Share your joy with friends on Facebook, Twitter, Instagram, and via emails or text messages
-Today widget extension
-Optimization for the iPhone6s/6splus
-User can custom background/themes for each event
-Own background can zoom-in, zoom-out – NEW
-User can change text color
-Notifications redmine event
---
Our deals and product reviews are picked by BGR's expert editors and team.

Follow @BGRDeals on Twitter to keep up with the latest and greatest deals we find around the web. Prices subject to change without notice and any coupons mentioned above may be available in limited supply.