We're on a roll this week, and the fun won't end today. Yesterday's post covering paid iPhone and iPad apps on sale for free was a great one, and today's might just be even better. We've got nine fresh premium apps on sale for you on Thursday, so check them all out now before these sales end.
These are paid iPhone and iPad apps that have been made available for free for a limited time by their developers. There is no way to tell how long they will be free. These sales could end an hour from now or a week from now — obviously, the only thing we can guarantee is that they were free at the time this post was written. If you click on a link and see a price listed next to an app instead of the word "get," it is no longer free. The sale has ended. If you download the app, you will be charged.
Notifer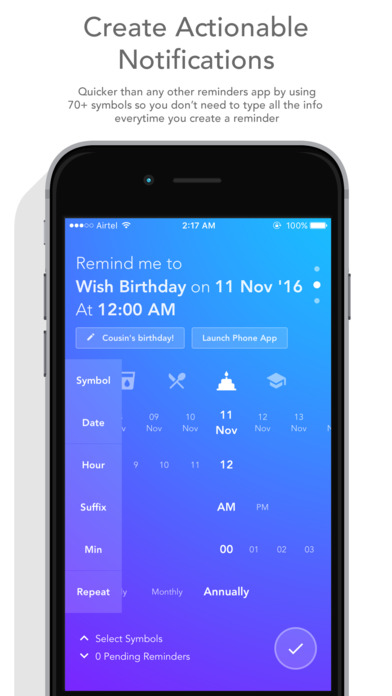 Normally $0.99.
Create Actionable Notifications Quicker than any other reminders app by using 70+ symbols so you don't need to type all the info every time you create a reminder.

Swipe right & tap view/use 3D touch on the reminder notification to perform actions like opening the SMS composer, safari, etc. directly!
Remote Drive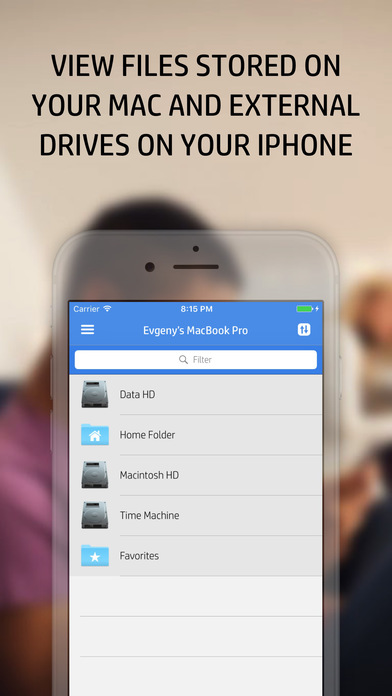 Normally $2.99.
Wouldn't it be great if you could store any file on your iPhone or iPad just like you do on USB flash drive, copy files from your Mac quickly and easily, play any video format, and all for a fraction of the cost of USB stick. Now you can!

FEATURES:
– Photo viewer for all photos stored on your Mac or any of its external drives
– Video player that supports virtually all popular video formats
– Document viewer that supports Microsoft Office documents, PDFs and more
– File vault with passcode protection for your sensitive files, photos or videos
– Transfer files to and from your Mac using Wi-Fi with no limits
– WebDAV server to mount your iPhone / iPad as drive on your computer (Mac or Windows)
– "Open in" feature allows you to open files in other apps on your iPhone or iPad
– Super easy setup

TRY BEFORE YOU BUY:
Free version is available that allows you to try it before you buy it.
http://tiny.cc/free-drive

REQUIREMENTS:
– Mac computer with macOS 10.7 or newer (iMac, Mac Mini, Macbook Air, Macbook, Macbook Pro or Mac Pro)
– iOS device with iOS 8.0 or newer (iPhone, iPad or iPod touch)
– WiFi connection shared with your computer (Wi-Fi or Personal Hotspot of your iOS device)
– Helper app installed on your Mac (Instructions in the app and here: https://bit.ly/mac_helper)

LOVE THE APP:
Showing us love on the App Store helps us to continue to work on the app and make things even better!
Roam Blocker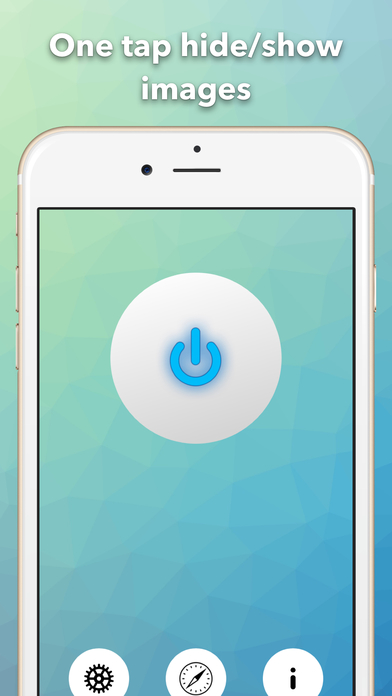 Normally $0.99.
Surf the web in a clean and roaming optimized way! Just download the app and go! It blocks images and videos from being loaded in Safari. This leeds to quicker loading times, less data used, more money saved, longer battery life and a happier you!

With just one tap you can turn the image and video blocking on or off.
This is the simplest and cleanest app for saving data and browsing faster.

Roam Blocker is perfect:
– when you are travelling abroad and need to minimize your roaming data.
– if you're in the subway and are stuck with a slow connection.
– when you have used up almost all your mobile data for the month and need to save some data.
– just want to quickly read articles online without long loading times.

Speed up your browsing
– 12x more accelerated webpage loading
– 6x less disk, CPU, and memory consumption

Easy to use
– No complex menus
– One tap toggle for on/off
– Works on both WiFi and cellular networks
– Blocks all images and videos when needed

It's the number one content blocker of images for iOS!
Fontz
Normally $2.99.
– Many many text fonts to choose from
– Choose a color from the spetrum of colors we offer
– Beautiful design
– Take a photo
– Choose a photo from library
– Share your personalised pictures for the world to see
MUSE
Normally $1.99.
MUSE is a music player for YouTube videos and playlists. Does your music player search and play YouTube videos? Does your music player, continue to play in the background while you use your phone or play games? Then wait no longer! Solve your music player problems with MUSE! Download now and experience the incredible difference for yourself!

Muse lets you stream and organize music directly from YouTube, build playlists, share music with friends, and more. Muse can also stream onto any AirPlay enabled device. Best of all it's a paid app so there are no ads!

Here's a brief overview of Muse's features:

– Stream any song from YouTube
– Create infinite playlists and organize your music
– Control Muse through your car, stereo, and more

With over 20 million songs to stream, it's clear that Muse is the best music experience on the App Store. Download it now!

Muse is developed to bring forth fascinating music streaming experience which will satisfactorily meet the need of entertainment of every music lover. YouTube videos are Free Music!

Muse enables you to seamlessly explore, stream and create our own streaming playlists for each meaningful moment of your life.

√ FEATURE HIGHLIGHTS

▸ Explore Trending Music

▸ Advanced media player

▸ Intuitive user interface

▸ Seamless music streaming

▸ Optimal user experience

▸ Search for tracks by name, artist and playlist

▸ Create, customize and streaming playlists
Funny Poo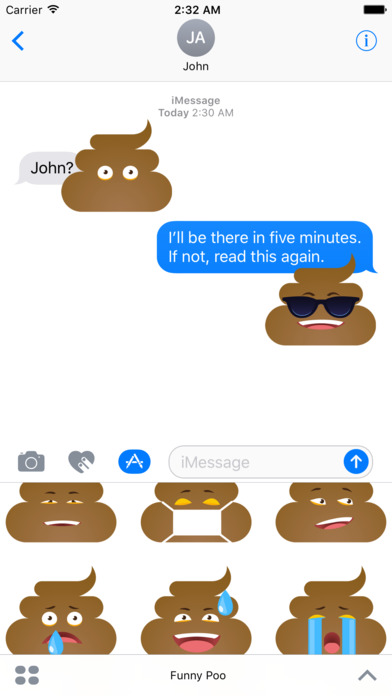 Normally $0.99.
Funny stickers pack for the new iMessage App in iOS 10.

You can peel and place these stickers on anything in your conversation, even on other stickers, or simply past it into the conversation.
Mystery of Fortune 2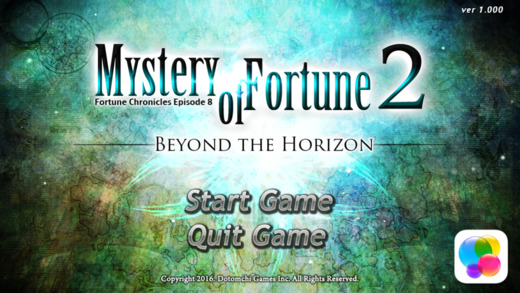 Normally $2.99.
Mystery of Fortune 2 is the eighth episode of Fortune Chronicle Episodes. This is the official sequel of SRPG Mystery of Fortune(2014).

Explore dungeons with your own army and try to make the most efficient corps.

You must charge your phone while playing!

Features

1. 25 available units and over 35 monsters.

2. Battle macro system that helps battles.

3. Changing class system lets you acquire various skills and strategies.

4. More gears and items to equip and collect.

5. Total 85 dungeons in 14 states to explore.
Rules of the game

1. Every battle are conducted automatically. The Player gat set up strategies and level up units for the battle, before the battles starts.

2. You need to set up a fighting AI called battle macro to units before the battle starts. For example, you could set up the best strategy for battles by assembling condition and run sentence like – "Use skill when encounters enemy in close range" and "Heal yourself when you lost 50% HP".

3. In the Pub you visit before you enter the dungeon, you can get some hints for your strategy, hire new units, purchase items and battle macro to prepare for the next battle.

4. Once the battle starts, the Player spectates the battle. You can use items to heal your units or fill Ether when you need.

5. When your units clear enemies in the current wave, they automatically proceed to the next wave. If you lost every unit in the battle, exploration ends.

6. When the exploration ends, you receive gold and items that you can use to upgrade your units.

How to use iCloud data save

Caution: iCloud saving overwrite data to your phone, so your existing data might be deleted. Using when you transfer data after changing device only is recommended.

If your data is deleted during using cloud-saving, it cannot be recovered. Please pay close attention.

1. Click 'Game Center' button on your existing device.

2. Sync saved data by clicking "Save Data" button. Don't close application or break the internet connection. Data might be lost. Provided that the process is stuck at 0% too much time, close application and restart.

3. Click 'Game Center' button on your changed device.

4. Click "Load Data" button and sync saved data from servers. Don't close application or break the internet connection as same above.

5. When you start app, previous saved data would be loaded. Now you can play the game.

Please sync saved data by clicking "Save Data" button to keep losing your data.

Please use "Load Data" when you newly change your cell phone or lose saved data only. Company doesn't take responsible for rollback data by running "Load Data" in usual condition.
Sqrs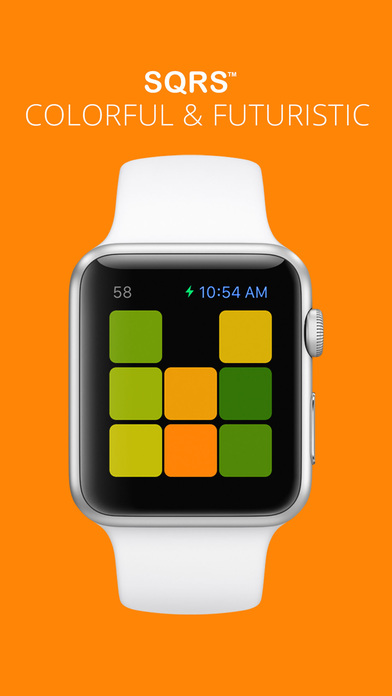 Normally $0.99.
Sqrs is a simple sliding tile puzzle game for the Apple Watch with a futuristic twist. Every game has a fresh color scheme that must be arranged from light to dark.

I hope you enjoy!
A Noble Circle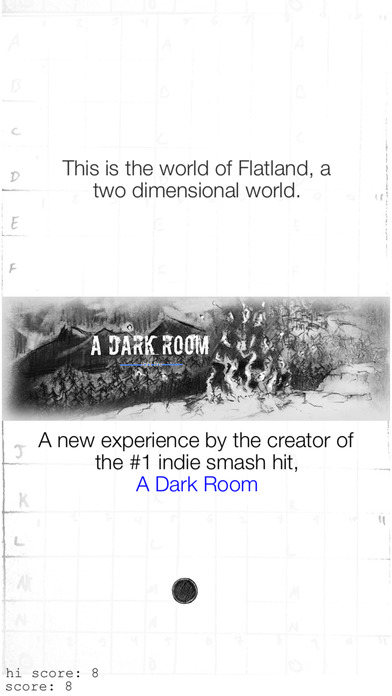 Normally $0.99.
Free for a limited time… you should donate the dollar you saved to the ACLU. It's important people (and relevant to the anti-plot in A Noble Circle).

A noble circle's journey through Flatland, a two dimensional world (try out A Noble Circle – Prologue, it's free).

– No ads.
– No micro transactions.
– No crippled gameplay.
– No data requirements (playable without wifi).
– No elevated device permissions.
– Built with love by indie game developers.