We've gotten tons of great feedback this week thanks to all of the great paid iPhone and iPad apps on sale for free that we've shown you, and today's post should keep our streak alive. We've rounded up the 10 best premium apps we could find that are on sale for free today, and there are also a few more freebies left over in yesterday's post. Ever wanted to blast emojis to bits with a shotgun? We've got you covered. Looking for a sweet new weather app? Done! You'll find those apps and more listed below.
These are paid iPhone and iPad apps that have been made available for free for a limited time by their developers. There is no way to tell how long they will be free. These sales could end an hour from now or a week from now — obviously, the only thing we can guarantee is that they were free at the time this post was written. If you click on a link and see a price listed next to an app instead of the word "get," it is no longer free. The sale has ended. If you download the app, you will be charged.
Emoji Hunting
Normally $1.99.
The first and only hunting game where you can hunt all your favorite emoji animals!

HUNT ANIMATED EMOJI ANIMALS
Shoot and kill small game emoji animals such as rabbits, squirrels, chickens, boars and snakes. Even hunt all the big game animals such as leopards, tigers, bears bulls and elephants.

BUILD YOUR ARSENAL OF WEAPONS
Unlock new weapons and levels by completing tasks in the game. Start off with a pistol and make your way up to a fully automatic scoped machine gun!

HUNT AROUND THE WORLD
Hunt emoji animals in over 10 different locations from the mountains, to the jungle, to the plains of Africa.

It's hunting season, do you have what it takes to be a trophy hunter?
Blue Days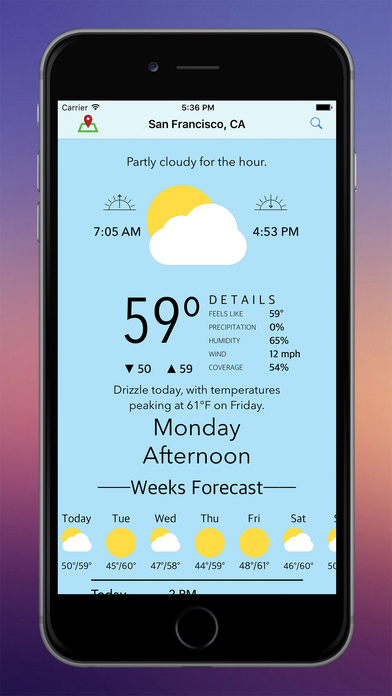 Normally $0.99.
Blue Days gives you highly accurate data with a beautiful interface.
It uses multiple high accuracy data sources to give you the precise weather at your location.

Features:

• Current weather conditions and description

• Slider bar for Super detailed 7-day 24-hour forecast

• Widget showing Current hour / Next hour forecast

• Icon and background colors that are relative to the current weather conditions

• Change between US, UK, Canada and SI units

• 7-day sunrise and sunset times

• NO ads
Who can get Z
Normally $0.99.
This game is a casual letter synthesis of simple rules, looking for the same letters in a colorful box, so that they grow up consolidation efforts bonded to Z! Once you start playing, do not stop. Quickly to challenge it!
let's led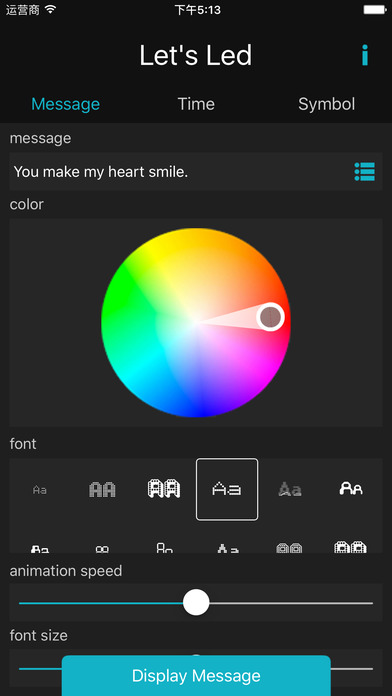 Normally $0.99.
Let's Led turns your iphone/ipad into an ticker display. a time clock, and with over 100 symbol, you can send any message you want.
Smoothly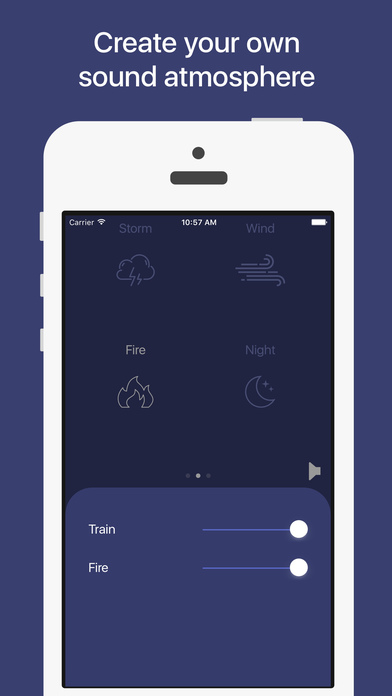 Normally $0.99.
Smootlhy is a mobile application for relaxation and recreation. In Smoothly you will find high-quality natural sounds, which help to focus during the work. They attune whole body for relaxation, help to reduce stress and anxiety.

The app will also help your child to fall asleep.

Create a comfortable atmosphere for you and enjoy the natural sounds that are virtually absent in the urban area. We have been carefully selecting sounds that will be perfect for relaxation, sleep, meditation, work.

Sounds

– Sea sounds
– Sounds of the forest
– Snowstorm
– Starbucks
– Rain
– Piano (mix any sound with the sound of the piano and you'll like it!)
– Flow of the river
– Train
– Thunderstorm
– Wind
– Fire
– Night
– Car
– The sounds of the Amazon jungle
– Steps
– City crowd
– The sounds of whales
– Fountain

HOW DOES SMOOTHLY WORK

We gave an opportunity to combine different natural sounds. It will help you to feel on the coast with a burning bonfire and piano which is playing somewhere near. That creates a unique atmosphere of harmony of body and soul. Try different variations of sounds and you will find the ideal combinations for yourself.

Smoothly comes to help when you need to calm down after a hard day or focus on a particular work and not to distracted on extraneous noise.

Turn up several sounds alternately, choose combinations, increase or decrease the volume level of each of the sounds and find your own unique sound atmosphere.
App features:

It is extremely simple in use, a simple design
The ability to play multiple sounds (combining)
Playing in the background when the phone is blocked
Separate volume control
No need for the Internet
Uninterrupted playing of sounds

In what situations our app helps?

– While insomnia
– While stress
– While panic attacks
– For relaxation during routine work
– For relaxation while reading
– For reducing a headache
– For relaxation while bathing
– At the spa
– During the massage
– For calming down a small child and for good sleep
– If you have ringing in the ears
– While yoga and meditation

What functions will be in the future?

Timer
Ability to save sounds combinations to favorites
Even more exotic sounds
TodoCal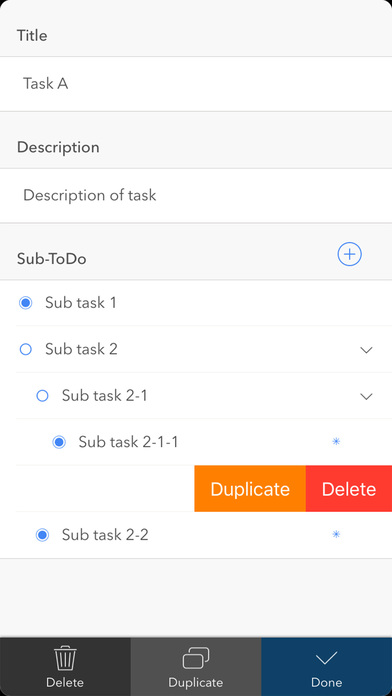 Normally $1.99.
TodoCal lets you manage, organize and control your daily tasks.
Here's how it works…

1) Organize your tasks.
– Add everything you need to work on as to-dos & sub-to-dos.
– Rearrange them with a simple drag & drop.

2) Plan & schedule your week.
– Long press a to-do, then drag & drop to the date you are planning to work on.

3) Clear today's tasks.
– Tap on today's to-do and check what needs to be done by the end of the day.
– Start executing. Take notes, rearrange tasks, mark the ones you have finished.
– At the end of the day, check your achievements, and remove left overs. Assign it to a different day or return it back to the stack.

4) Track your achievements.
– Swipe through the calendar to check your daily achievements.
– Keep readjusting your workload to improve work efficiency, and maximize achievements.
Chameleon Run
Normally $1.99.
Chameleon Run is a unique, fast and challenging autorunner with a colorful twist. Jump, switch and run through expertly crafted levels that will have you running back for more.

Your goal is to switch your color to match the ground as you run and jump from platform to platform. Sounds easy right? Well think again!

Features

– Fast paced running, jumping and switching colors
– Fun jumping mechanics like "double jump" and "head jump"
– Pixel perfect physics
– Stylish, super smooth and colorful graphics
– Non-linear levels with 3 special objectives in each one
– Compete for the fastest time on each level
– Simple two button controls
Rapto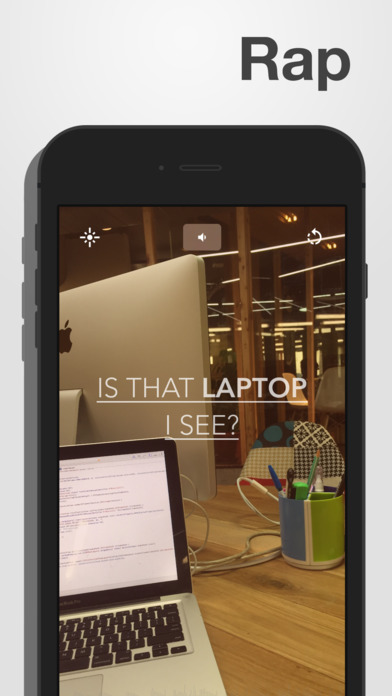 Normally $0.99.
Ever wished that you could turn your normal day into a rap song?
I'm guessing probably not.
But hey, this is the kind of thing you don't know that you want in your life until you try it out!

Rapto lets you create music using artificial intelligence & your camera.

Simply point the camera towards any object around you and Rapto will use it's inbuilt neural network to "understand" the object & create rap music!

*Note – Rapto does not send images to any remote servers to do the image processing. You don't even need an internet connection actually, so feel free to bring up Rapto next time you want to pass time in an aeroplane!
Star Thief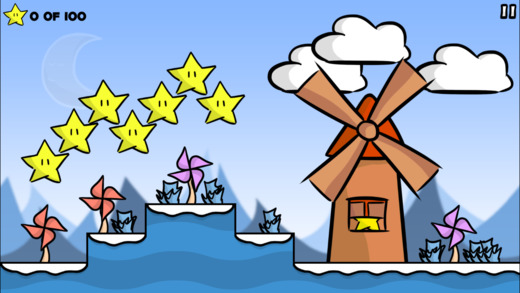 Normally $0.99.
Oh my stars! Star Thief is FREE for a limited time only!

"Extraordinarily enjoyable on every level!"
— Gamezebo (5 out of 5)

"Packed with personality and charm"
— AppleNApps (4 out of 5)

"Impeccably bright and cheerful"
— Pocket Gamer (8 out of 10)

"Today's Best Apps"
— AppAdvice (4 out of 5)

"Weekly App Store Update"
— IGN

"5/5 Spaghetti Fingers!"
— A poorly translated German review

Star Thief is Fruit Ninja meets Super Mario World!

Highlights
• 70+ Levels
• 5+ Worlds
• Daily Rush Mode
• Game Center Achievements
• Global Online Leaderboards
• Local Co-op (via multi-touch)
• Real-time Apple Watch Companion App
• 3D Touch Home Screen Quick Actions
• Free iMessage Sticker Pack
• Free Content Updates
• Beautiful HD Retina Art
• No Ads, Notifications or In-App Purchases
• Fast download & small install size
• Runs great on ALL devices!

Daily Rush Mode is an all-new endless challenge mode set in a unique, procedurally generated level that changes every day.

With the Apple Watch companion app, you have the power to freeze time with the tap of a button.

Star Thief is available exclusively for iPhone, iPad and Apple Watch.
3D Wallpapers & Backgrounds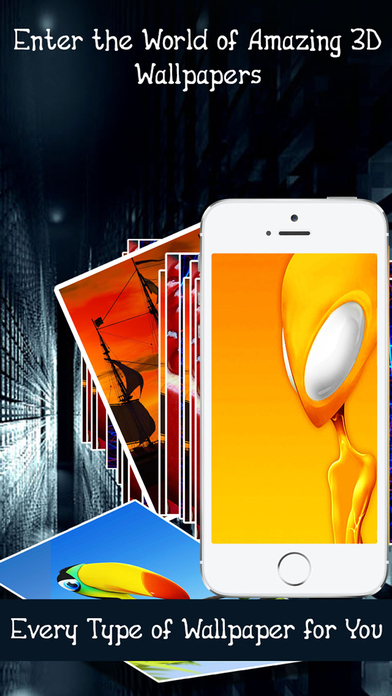 Normally $4.99.
THE KING OF ALL 3D WALLPAPERS APP

Number # 1, 3D wallpaper app in more than 30 countries. 100,000+ Exclusive 3D wallpapers & Background….Just HD Quality 3D images collection nothing else!!

The App Have:-

* High Quality 3D images selected by Artists from all over the world

* Updated with latest 3D Wallpapers of this year 2014

* Unleash your Artistic Skill with Superb Photo Editor.

*Now you can customize your favorite photos by-
Crop, Rotate, Brightness, Contrast, Saturation, Drawing & Eraser & Unlimited Undo & Redo

* Share with your friends and family in Facebook, Twitter, Email and other social networks.

* Fastest Wallpaper Downloading less then a second