If you purchase an independently reviewed product or service through a link on our website, we may receive an affiliate commission. Learn more.
If it's free iPhone and iPad apps you want, it's free iPhone and iPad apps you shall have. Yesterday's post on paid iOS apps on sale for free still has a few remaining freebies if you hurry, but we've got 10 fresh apps in Wednesday's post that you won't want to miss.
MUST SEE: iPhone 7: Our biggest question was just answered
These are paid iPhone and iPad apps that have been made available for free for a limited time by their developers. There is no way to tell how long they will be free. These sales could end an hour from now or a week from now — obviously, the only thing we can guarantee is that they were free at the time this post was written. If you click on a link and see a price listed next to an app instead of the word "get," it is no longer free. The sale has ended. If you download the app, you will be charged.
Draw Calendar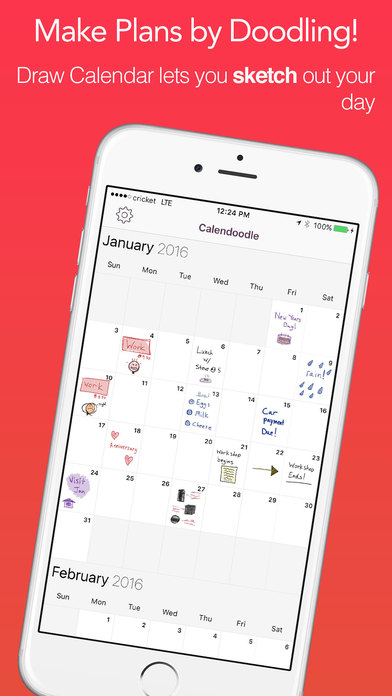 Normally $2.99.
Draw Calendar takes the timeless tradition of writing on a planner, whiteboard, or wall calendar, and brings it to life on iOS. The app is a fun and unique spin on traditional calendar apps, and stands as proof that keeping a schedule or staying organized can actually be fun. Free yourself from the shackles of tedious data entry, and instead plan out your day with handwriting and doodles. Markup, sketch, and get in touch with your creative side while still remaining incredibly productive.

Features:
• Plan your day by sketching!
• Clean and stylish interface
• Entries are synced to all your iOS devices

If you are tired of traditional calendar apps, give Draw Calendar a try. We think you are going to love it!
DVD Storage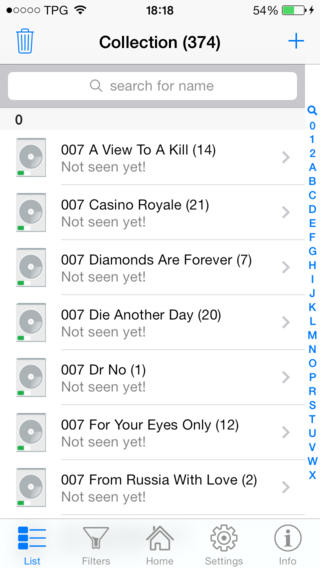 Normally $0.99.
DVD Storage is an application that will make it easy for you to remember what DVD's, Blu-rays or Digital Movies you have.
The idea behind the tool is that if you are in a shop to buy your latest DVD, you can quickly check if you already own this disc. You can set special criteria to filter the database. There is also a 'quick search' that filters while you are typing.
There is an easy interface to add new items to the collection. 374 titles where entered in about 3 hours through the iPad interface to give you an example.
Sharing the database with other iPhone's or iPad's is easy and works through the iTunes Apps File sharing method. A detailed explanation is in the help menu provided.

Additional information for the more tech savvy ones.
The database used to save your DVD, Blu-ray movie/series collection is a SQLite 3 one. So the database can be used on any OS platform that supports this database standard.
For example an insert query can be written in a SQLite database manager to bulk insert data. As long as the database structure remains unchanged you can then import through iTunes your database back onto your device.

NOTE: This app does NOT play movies. It also does NOT save your movies in digital format. It only stores information about a DVD or Blu-ray that you type in.
PhotoGallery
Normally $1.99.
PhotoGallery is a beautiful fun way to explore, edit and share your photos. Explore photos by creation day or album and use the toolbox of tools: Enhance, Effects, Frames, Stickers, Focus, Orientation, Crop, Adjust, Sharpness, Splash, Draw, Text, Red-eye, Whiten, Blemish and Meme. Apps4Review.com 4.5/5 star review.

Added a new startup option to allow opening the editor with the latest created photo. Very handy for opening the photo editor with your last photo taken.

Your photos are organized by day, month or by album name in the order you desire. View by Day Newest to Oldest, View by Day Oldest to Newest, View by Day Most to Fewest, View by Day Fewest to Most, View by Album Alphabetical or reverse order.

The Photo Toolbox provides 16 powerful tools to edit your creations.

3 Enhance tools, 13 Effects tools, 13 Frames tools, 25 Sticker tools, 2 Focus tools, 4 Orientation tools, 8 Crop tools, 4 Adjust tools, Sharpness tool, 3 Splash tools, Draw tool, Text tool, 6 Red-eye tools, 6 Blemish tools and 2 Meme tools.

Need to adjust a photo quickly by rotating, cropping, adjusting focus, applying a filter or effect? Use the photo toolbox for all your editing needs. If edits are kept, a copy of your photo with the edits applied is saved and the original is always saved.

When a Photo Toolbox edit is applied and accepted, a new photo for the result is saved to your Photo Album. The original is always kept untouched.

Month by Month calendar let you do through each month and see the days that have photos. Uses red underline (less than 10 photos), green (11-50 photos), and blue (more than 50 photos).

Share your photos using Message, Email, Twitter or Facebook. Save to photos, copy clipboard or print to an AirPrint printer.

Tags can be added to photo days or albums. The added tagged are searchable and add an extra displayed meta description for days and albums.

Photo days and albums can be tagged to allow for easy search and meta descriptions.

Photos can be shown by days newest to oldest, days oldest to newest, days most to fewest, days fewest to most, album name alphabetical, album name reverse alphabetical, album name most to fewest and album name fewest to most. For days photo creation date is used. For most to fewest and the reverse, photo count is used.

Photos for today indicated with 'today' stamp. Settings control animation speed (fast, slow, slow-mo), full-screen swipe effect (curl, scroll, flip) and open at random photo.

When displaying by creation date, your new photos for today are easy to find as they are shown first in their own photo book.

See all dates or album names that have available photos and switch to a specific date or album to see the associated photos.
Worm Drop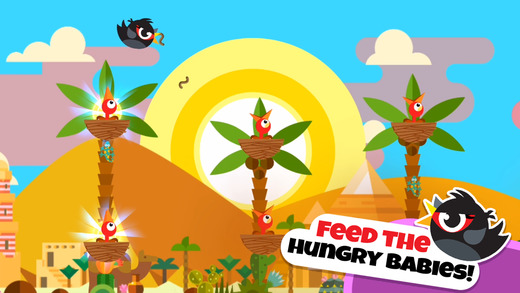 Zombie Graveyard in-app purchase normally $0.99, currently free.
The baby birds are hungry and waiting for their momma to return! Help momma bird feed her babies by tapping the screen to drop the worms into their little baby beaks. Worm Drop's challenging and original gameplay will keep you tapping to feed the babies for hours! Unlock stunning levels from around the world and cute colorful momma birds as you progress. Don't let this cute little game fool you, it's much harder that you might think! Test your timing skills and quick reflexes in the world of Worm Drop!
Private Ninja Cam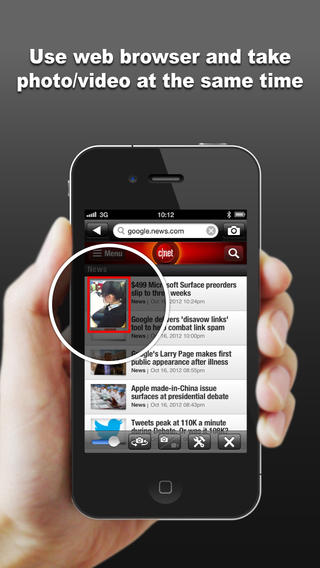 Normally $6.99.
**** For a new and improved version of this app, please search and download our new app: Embarrassment-­Free Camera ****

Do you want to be able to take photos and record videos without being noticed and disturbing others? Private Ninja Cam lets you capture photos and record videos whilst you are surfing on the internet.

Features
– Clever image preview window that lets you see what your camera sees
– Easily start and stop hidden video recording
– Adjust camera display window according to your needs
– Take an unlimited number of hidden photos and video

NOTE:
Where appropriate, you should seek permission before taking pictures or recordings.
PicLab Split Stitch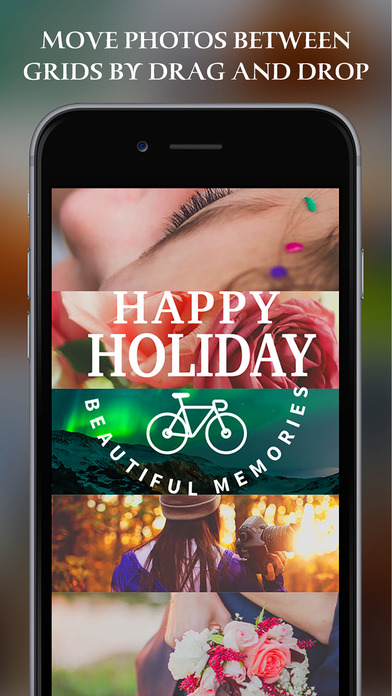 Normally $1.99.
PicLab Split Stitch is a powerful collage maker and photo editor for you to create amazing collages using your photos, fun stickers, text with cool fonts.

Classic Layout
More than 175 classic layout, Support creating photo collages which can contain up to 10 photos.

Rich Text
More than 155 fonts available. Allows a wide range of editing options: rotate, scale, change color, add multiple texts.

Live Filters
More a 145 are available. These special effects can be applied both globally and individually on your photos.

Creative Stickers
Choose from 570 stickers to spice up your photos!
Cloud Music Player
Normally $1.99.
Cloud Music Player allows you to download music from your cloud storages. It supports Dropbox, Google Drive and wifi transfer. Easily download to your device and play offline your favorite music!

*Enjoy free music OFFLINE, without internet*
√ Download music from your cloud storages.
√ Play music offline with a powerful player.
√ Three play modes: normal, single, shuffle.
√ Multi playlists support
√ Lock screen playback controls
Little Galaxy Family
Normally $1.99.
To celebrate three beautiful years of space jumping we give you Little Galaxy completely free for three days. Put on your space jumping boots and let nothing stop your adventure!

"It's galactic!" IGN

"Little Galaxy has all the ingredients of a portable classic" Pocket Gamer

"Fun to listen to, gorgeous to look at, and super fun to play…Developer Bitmap Galaxy has a definite hit on its hands here" Game of the week – Cult of Mac

"With its gorgeous 3-D graphics, cheerful sounds, and fun physics, Little Galaxy has become a game that I'm really enjoying. It truly is flawless" App Advice

To celebrate over 1 million downloads Little Galaxy's biggest ever update has landed and its packed with even more levels, challenges, upgrades, characters and more!

Polish your space boots and prepare for the adventure of a lifetime with the game that's taken the app stores by storm. Join our space jumping hero as he sets off across the galaxy on an amazing journey to find a new home. Use the super simple one touch control system to leap from planet to planet, undertaking challenges and collecting as many stars and power ups as you can along the milky way. With unlimited gameplay possibilities, challenges, stunning graphics, a host of unlockables and much more, Little Galaxy will draw you into its enchanting orbit like no other game.

• Super-simple one-touch physics-based gameplay
• Beautiful graphics brings the galaxy, stars and planets to life
• Defy gravity by leaping from planet to planet
• Collect Power-ups to boost your journey
• Dozens of stages with challenges and quests
• Infinity Mode – see how far you can go
• Buy new costumes, accessories, power ups and upgrades
• Social integration and Galactic leaderboard
Step Widget for Fitbit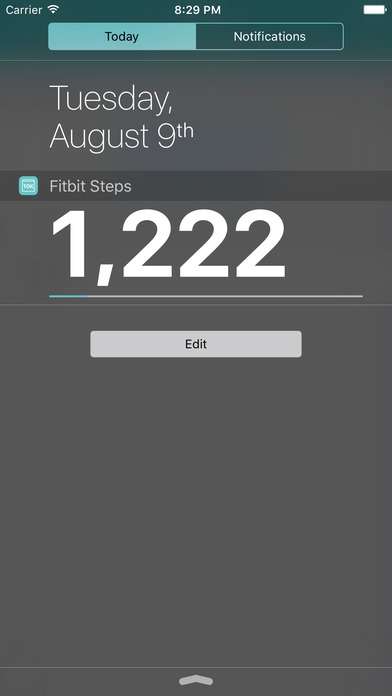 Normally $1.99.
View your step and goal progress in an easy to read Today Widget!

* All-Day Sync is recommended to be turned on in the main Fitbit App.

* All information that is read from Fitbit is immediately put into Apple Health and then discarded. The app does not store any of the information.

Fitbit is a registered trademark and service mark of Fitbit, Inc. Step Widget for Fitbit is designed for use with the Fitbit platform. This product is not put out by Fitbit, and Fitbit does not service or warrant the functionality of this product.
Download Step Widget for Fitbit
Scientific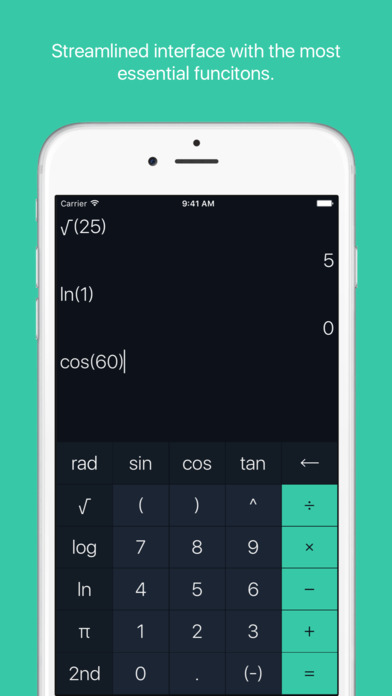 Normally $1.99.
Scientific blends the reliability and ease of use of classic scientific calculators with the aesthetics and functionality of your smartphone.

You would think those clunky old plastic devices with low resolution screens would have gone the way of the dinosaurs by now, right? After all, it's old technology and we live in the age of the smartphone. But they're still used faithfully by most every science student and engineer in the world – and for good reason. They do a lot of stuff that your smartphone can't; you can type in large expressions before evaluating them. And they show your previous calculations in a really intuitive way. Scientific is designed with these benefits in mind and leverages the power of your smartphone's touchscreen to add great new functionality, that just wouldn't be possible with any other device.

– Scroll through all of your previous expressions and copy/paste the ones you need with just a long press.
– Keep track of complicated expressions with smart parentheses that animate as you're closing them.
– Get a streamlined interface with the most essential functions that you need – and none of the clutter that you don't.
– Conveniently switch between degrees and radians at the tap of a button.
– View your expressions in beautiful typography thanks to advanced and customised font features.
Scientific is developed by an independent designer/developer who loves feedback! If you have any questions, issues or suggestions with regards to the app, please do not hesitate to contact me at info@andreaslif.com. Also, if you like the app, please consider rating it or giving it a positive review. It really goes a long way in allowing me to keep improving it!
MyTube Free Cloud Music
Normally $2.99.
Use YouTube as music player:
– View history of watched videos and make favorites list
– Login with YouTube and play your playlists
– Set a sleep timer
– Skip songs with headphones controls
– Double Tap on video to zoom in and out
– Enjoy Dynamic TOP 100 Playlists = changes every day.
Need to say more? Thank you for all the reviews, good and bad. We read them all.* iTube complies with YouTube terms of service and does not allow downloading videos or playing in background.
Download MyTube Free Cloud Music
---
Our deals and product reviews are picked by BGR's expert editors and team.

Follow @BGRDeals on Twitter to keep up with the latest and greatest deals we find around the web. Prices subject to change without notice and any coupons mentioned above may be available in limited supply.