If you purchase an independently reviewed product or service through a link on our website, we may receive an affiliate commission. Learn more.
Following yesterday's list of 12 paid iPhone and iPad apps that were on sale for free, we're back with another batch for Tuesday. There are actually still a few great freebies left in yesterday's post if you head back there and check them out, but today we've got 11 fresh sales for you to browse through. You'll find them all listed below and remember, these sales could end at any time.
MUST SEE: Samsung Galaxy Note 7 review
These are paid iPhone and iPad apps that have been made available for free for a limited time by their developers. There is no way to tell how long they will be free. These sales could end an hour from now or a week from now — obviously, the only thing we can guarantee is that they were free at the time this post was written. If you click on a link and see a price listed next to an app instead of the word "get," it is no longer free. The sale has ended. If you download the app, you will be charged.
Yeezy Sunglasses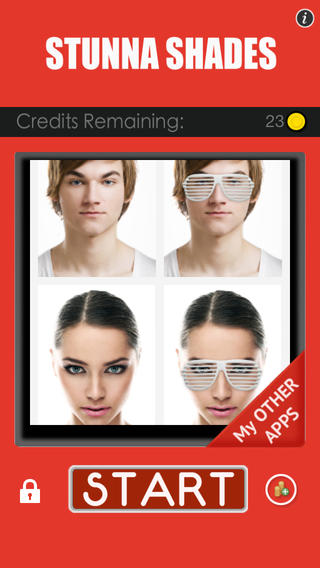 Normally $0.99.
With the Yeezy Sunglasses App you can try on a virtual pair of Shutter shades. They feature a cool venetian blind retro style design which was inspired by the 80's. Stars and fashionistas from New York to L.A. are sporting these cool glasses everywhere from the nightclubs to mega concerts.

See what you look like wearing a pair of shutter Shades!
with the Yeezy Sunglasses app.
AfterCam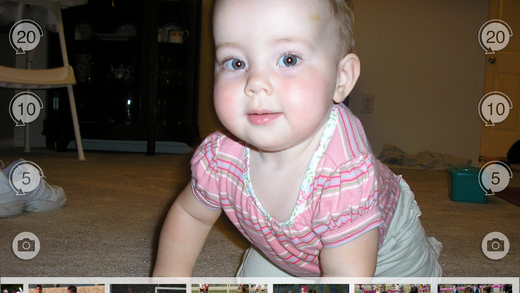 Normally $1.99.
AfterCam is a video camera that helps you keep only the memorable moments you're really after – AFTER they've happened. It continuously captures video, but won't save anything to your photo library until you tell it to.

With AfterCam, there's no need to record hours of video you know you'll never edit. So, instead of recording your kid's entire game, or seven hours of baby's ALMOST first steps, record only the highlights to begin with.

You simply aim it as if you were recording video; then, when something memorable happens that you want to keep, press one of the number buttons to save the previous 5, 10, or 20 seconds as a video clip.

You can also take still photos any time without affecting the video and the controls are duplicated on both sides for easy use with either hand!

App Features:
– Continuously captures video internally but only saves highlights you want to your photo library
– Takes still photos without affecting video capture
– Photo browser for playback and management
– Controls duplicated on both sides for right- or left-handed use
PDF Reader Premium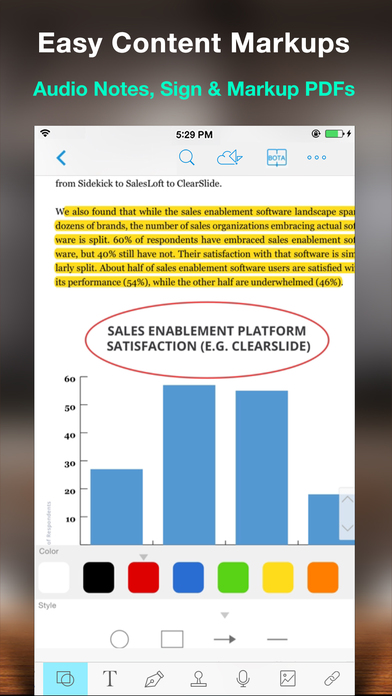 Normally $2.99.
PDF Reader is the ideal app for anyone who works with PDFs in the office or at home. PDF Reader allows you to make notes and organize all annotated information with a few taps. You can quickly backup and send documents to your friends, classmates and colleagues via email and all the popular cloud storage services. Optimizing your work quality and productivity couldn't be easier!

***********Widely Recognized by iTunes Store & Media***********
+ Featured as "10 Essentials" in Utility on iTunes in 2012
+ Featured as one of best in the Utility Category of App Store Rewind 2011
+ Overall: Top 100 in USA store and more than 20 stores.
+ Productivity: #1 in USA, Germany, Mexico, Brazil, and many other stores.
+ Utility: Top 100 in more than 91 countries

Key Features

-FILE SCAN FEATURE
*Import images using built-in camera and from Photo Library, export as PDFs
*Image Adjustments: Exposure (document enhancement), B&W, Auto and Cropping

– FILE TRANSFER & BACKUP
*Cloud storage – MyDisk, SugarSync, Box, Dropbox, GoogleDocs, Evernote, SkyDrive and GoogleDrive
*FTP and WebDAV client support
*File Backup: WiFi, iTunes USB and Open-in feature
*GoogleDocs online editing via iCloud

– FILE MANGER & VIEWING MODE
*Fast and stable rendering performance
*Page Slider viewing mode, Text Reflow & Auto Flow
*Open password-protected PDF files
*Full Text Search

– FILE ANNOTATION, MARKUPS & FORM FILLING
*Highlight, underline, and add shapes, sticky notes, and text boxes
*PDF Signature – Freehand drawing
*Flatten PDF Function
*Form filling

– OTHER FEATURES
*Built-in dictionary (iOS 5 or later)
*Google and Wikipedia search integration (iOS 4 or later)
*Image Viewer with Slideshow Feature
*Air play and AirPrint supported
Shoppylist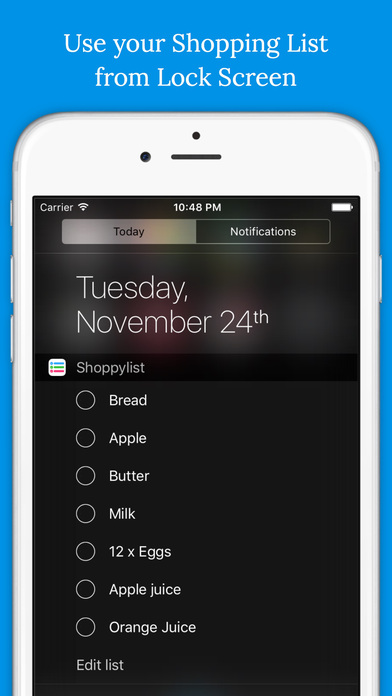 Normally $0.99.
With Shoppylist manage your grocery shopping list easily and quickly right from your device!

Just start typing and ShoppyList will suggest items using its built-in library. Shoppylist will store the items it doesn't know yet and will suggest the most used items. You can mark items off your list while wandering around the store with a tap.

New: You can use the app from the lock screen!

You can create multiple lists, sort them by item name or category, duplicate lists, print lists and share them. For each item, you can attach a quantity, note and price.

ShoppyList includes 600 items grouped in 14 categories that you can organize.

Features:

-Easy and intuitive interface to create your shopping lists
-Word prompter: the app will automatically suggest items as you enter letters
-Built-in self-learning dictionary: new entered items are automatically stored in the dictionary
-Quick-select items from built-in dictionary sorted by alphabetic order, category and frequency of use
-Create and Manage multiple shopping lists
-Add quantity, notes and price to your items
-Create, manage and group items by category
-Create, order, rename and delete categories
-Use the app from the Notification Center
-Share your shopping list by Email, Message or AirDrop
-Print your shopping list
-Copy your list to the clipboard
-Duplicate your shopping list
-Customize the app theme

Shoppylist is available on both iPhone and iPad. And it is optimized for iPhone 6, 6 Plus and iPad Pro.
Cleaner Pro
Normally $2.99.
* Over 2,000,000 people love Cleaner :)

* Easily Remove Duplicate Contacts! *

MAIN FEATURES
○ Find & Merge duplicate contacts!
○ Remove contacts without name or phone number
○ One tap to backup your contacts!
○ Quickly find the contacts you need

Your contacts are the most important data in your phone which easily becomes messy if not consistently updated.
Cleaner easily helps you detect and merge duplicate contacts.

SIMPLY MERGE DUPLICATE CONTACTS
○ Find & Merge duplicate contacts!
○ Find & merge contacts with similar names.
○ Find & Merge contacts with duplicate phone or email.

CLEANUP
○ Remove contacts without name
○ Remove contacts without phone & email

BACKUP
○ One tap to backup your contacts!
○ Quickly export your backups to Dropbox, Google Drive, Email
○ Move contacts between accounts (Exchange, iCloud, Local Address Book)

SMART FILTERS
○ Quickly find the contacts you need
○ Filter contacts by Company & Job title
○ Filter contacts by upcoming birthday & creation date

AVAILABLE IN 15 DIFFERENT LANGUAGES
English, Español, Français, Italiano, Deutsch, Português (Br.), 中文 (Simplified), 中文 (Traditional), 日本語, 한국어, Nederlands, Русский, Türkçe, العربية, עברית
Kaduri
Normally $0.99.
Kaduri is a virtual sampler contains 144 sound sources; each sound spreads over 2 octaves. The Kaduri sequencer has an extra great inspirational feature: high quality randomized synth rhythms, marked as the letter 'A'. Kaduri's refreshing features bring beautiful solutions for sound paging inside compositions. With these kinds of tools, mixing manually and at random brings synth rhythm innovation to the edge. Kaduri is also a wave recorder via iTunes file sharing.
VOX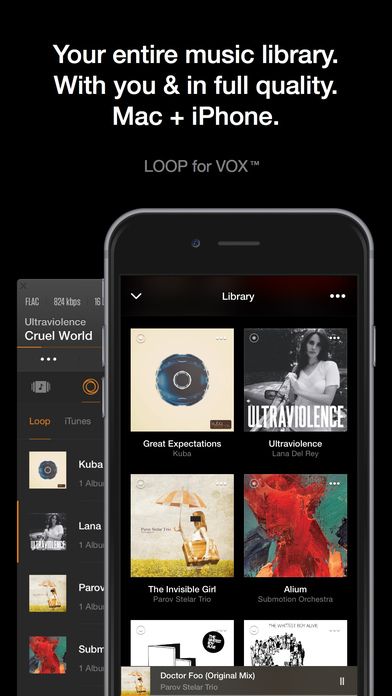 Normally $5.99.
#1 Music Player for iPhone and Mac!

Introducing new YouTube source in VOX™ Player. Now you can listen to YouTube Music Charts and any YouTube Playlists via the best FLAC Music Player :-)!

Key features:

– LOOP for VOX™.
• Your personal and absolutely Unlimited music cloud storage. We don't compress any music! Sync, stream and cache your entire sound library between Mac and iPhone in full audio quality.

– Listen to your music now! We support all popular formats.
• Lossless: FLAC, APE, WAV, ALAC, etc. and Lossy: MP3, WMA, OGG, etc. Exclusive Hi-Res format support for crisp clean sound. Powered by BASS audio engine.

– All-in-one Music Player from all of your favorite music sources:
• iTunes Playlists;
• Personal FLAC Collection;
• Play stream from SoundCloud and YouTube;
• Online Radio with 30'000+ Radio Stations;
… and even more :-).

– Unique Design. We're taking iOS design & experience on a completely new level.
• Gesture-based interface;
• Gapless playback support;
• Stream music via AirPlay;
• Exclusive sound Equalizer;
• Offline Mode for music playlist;
• Share #nowplaying music track to Twitter, Facebook.
Tape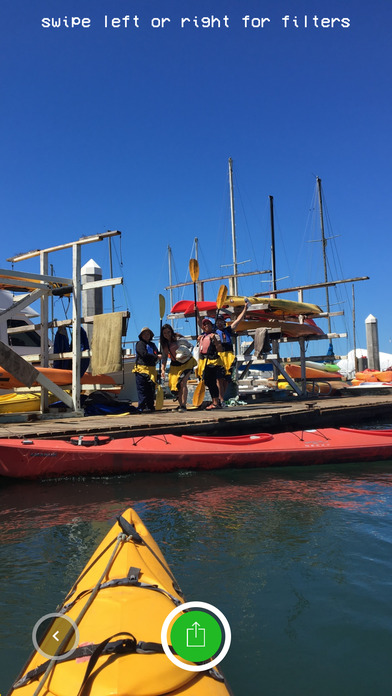 Normally $0.99.
Tape is an app to create videos of events like a weekend trip or a wedding.

Individual clips are automatically added to the video. You do not need to do any video editing when you're done.

How it works

• Select landscape or portrait mode
• Add clips to the tape by holding the record button
• Delete the last recorded clip by selecting the delete button twice
Insonic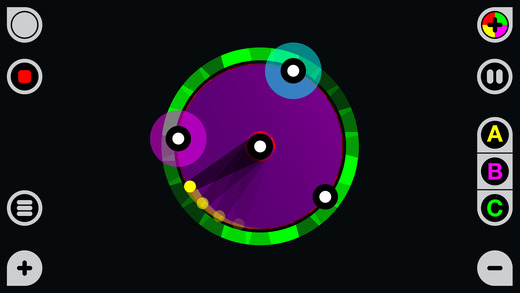 Normally $0.99.
Insonic is a powerful music sound generator composing tool, designed for creating synth beats outside the usual beat box. Mixing between common BPM/Quantize and human move rhythms at live, this organic music sequencer has the ability to manipulate space rhythms and Q' time. Insonic's virtual sampler contains 144 sound sources; each sound spreads over 2 octaves and can be duplicated infinitely. Features: Wave recorder via iTunes file sharing. Sound filters: HP/LP/BQ/EQ. Sound effects: Delay/Reverb/Flanger/Chorus Etc. Insonic manual at developer website.
Wryte
Normally $2.99.
Wryte is a powerful and beautiful Markdown Editor lovingly designed for Writers and Coders. The app focuses on remaining clean and simple, while showcasing your work in absolutely stunning ways. Everything you write is saved and synced to all your devices in real-time, and available offline.

Features:

Made for Writers and Coders
We've built Wryte from the ground up with authors and programmers in mind. The app is beautiful and clean.

Gorgeous Markdown Theme
In Wryte, your words look fantastic. Documents are styled using a clean and professional design that meets that latest standards for iOS 9.

Real-time Sync Engine.
Everything in Wryte is Synced to all of your devices as you edit and create. This means your work is always with you. Documents can be created and edited even when offline.

Github Flavored Markdown
Wryte renders code snippets using the latest styling found on sites like Github and Stack Overflow. This makes it a wonderful tool for saving and collecting code snippets.

Organize Work into Projects
You can have an unlimited amount of Notebooks and Projects in Wrtye. We think you are going to love it.

Download Wryte today!
KungFu Hero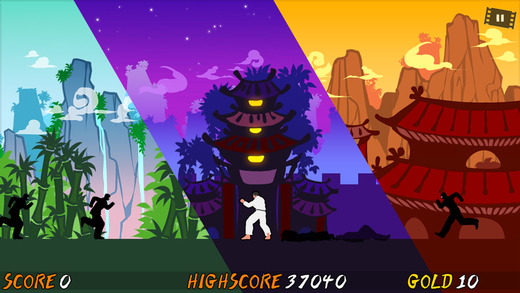 Normally $0.99.
Experience cinematic KungFu battles and challenging to KungFu master.
Play it and get a Black Belt.

Features
– Easy Control
– Easy to Learn
– Super addictive
– Cool KungFu movements Animations
---
Our deals and product reviews are picked by BGR's expert editors and team.

Follow @BGRDeals on Twitter to keep up with the latest and greatest deals we find around the web. Prices subject to change without notice and any coupons mentioned above may be available in limited supply.