The weekend is finally here, but rather than breathe a sign of relief, we're holding our breath for those in the Southeast who are preparing for Hurricane Irma as it swiftly approaches Florida. We wish there was more we could do to help, but what we can do is provide a list of free apps that might help distract you. Be safe and pay close attention to the news if you're in an area that might be affected by the storm.
This post covers paid iPhone and iPad apps that have been made available for free for a limited time by their developers. BGR is not affiliated with any developers. There is no way to tell how long they will be free. These sales could end an hour from now or a week from now — obviously, the only thing we can guarantee is that they were free at the time this post was written. If you click on a link and see a price listed next to an app instead of the word "get," it is no longer free. The sale has ended. If you download the app anyway, you will be charged by Apple.
Catch a Color Deluxe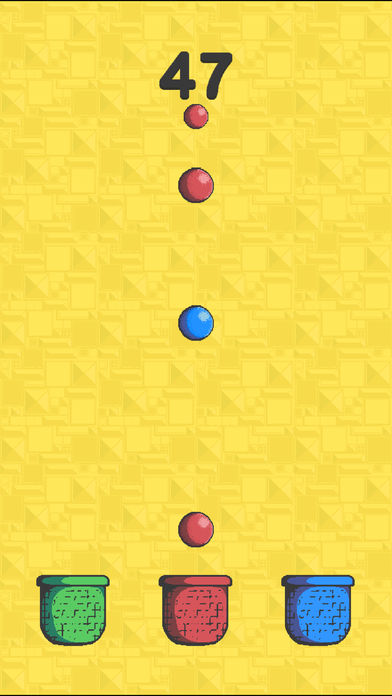 Normally $0.99.
3 game modes, 1 simple concept!

Catch the colored balls with the matching colored buckets by tapping the left or right side of the screen, catch the wrong color in a bucket and you LOSE!

Modes
Easy: Balls drop from only the center lane

Hard: Balls can drop from any of the 3 lanes

Levels: Each level you must last a certain amount of time, the time increases with each level

Post your highscores on the global leaderboards and see how you rank. Don't be afraid to boast and brag about your highscore on Facebook, Twitter, YouTube, Tumblr, or anywhere you decide!
---
Cytus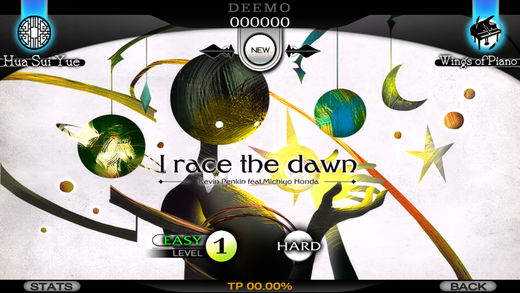 Normally $1.99.
Welcome to the Musical World of Cytus

LET'S EXPERIENCE MUSIC 'N ART, BEAT 'N REBOUND!

Check the screenshots and you will see the most AWESOME mobile music game ever!
Just PLAY and ENJOY!

——————————————————
FEATURES

– 200 songs and 400 variations, including many from famous composers around the world

– Beautiful hand-drawn art style (as illustrated in the screenshots)

– Easy, intuitive Active Scan Line system and 3 types of notes

– Different display modes allow player-friendly previewing of notes

– Strong beat and rhythms provide satisfying feedback for taps

– More than 9 difficulty levels for more fun and challenges

– Various music genres: POP, JAZZ, TRANCE, HARDCORE, DRUM 'N BASS and many more

– Connect to Facebook and show off your Cytus skills

——————————————————
HOW TO PLAY

– Follow along the Active Scan Line
– Tap each note as the line passes through
– Time your taps as the line is at the center of the note for a higher score!

——————————————————
STORY

In the distant future, the only sentient beings in the world are robots.

They are the last remnant of the human spirit.

However, mankind is not dead.

Technology exists that is capable of transferring memories to these robots.

But with limited space, new memories will gradually overwrite the old.

To prevent the emotions in human memories from fading away, the robots resorted to converting the emotions to music, and storing them in a place called Cytus.

The robots use these songs to experience human emotion and dream that souls exists in each of them…
---
Earthlapse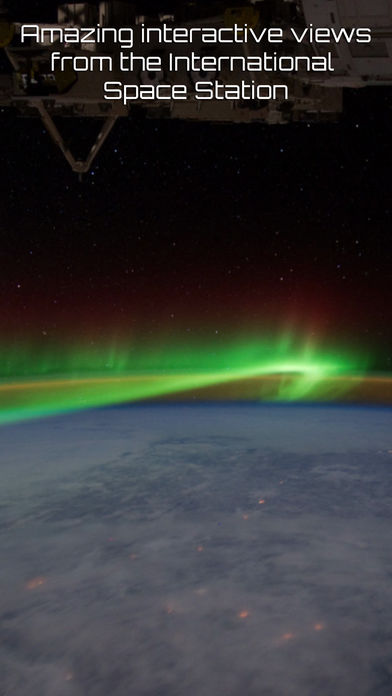 Normally $0.99.
Turn your iPad or iPhone into a window aboard the International Space Station. Experience stunning views of Earth captured by NASA astronauts. Touch the views and control the planet with your finger. A truly amazing one-of-a-kind experience.

The app comes complete with seven beautiful interactive views of earth as well as access to the HDEV live view showing Earth live from the Space Station. In addition the app includes 8 relaxing ambient space soundtracks, a clock, and worldwide weather from Weather Underground.

Please note that the ISS HDEV live feed is often off-line or otherwise unavailable. Even when on-line, the live view often shows black as the ISS is regularly on the dark side of Earth.

Support for AirPlay on the iPad (4th gen, 3rd gen, and iPad 2), iPhone 5, and iPhone 4S. See display options in app for instructions on how to enable.

Images courtesy of the Image Science & Analysis Laboratory, NASA Johnson Space Center.

Created by the makers of Magic Window. For more beautiful views check out Magic Window on iPad, iPhone, Mac, and Apple TV. Earthlapse TV is also available on Apple TV (sold separately.)
---
iPlayTo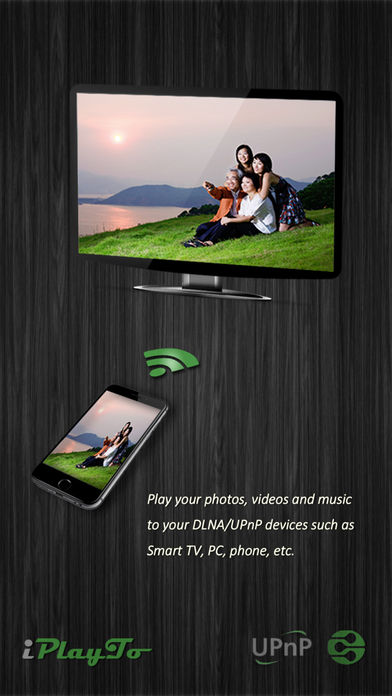 Normally $2.99.
Play photos, videos and music from your iPhone/iPad to DLNA devices such as your Smart TV, AV Device, Sound Box, PC, other phone and pad, etc.

Easy to use, just pick your media and tap to play, only one single step to play it on your TV!

Anytime, anywhere, from any device – have fun with friends and family – with iPlayTo on your phone/pad, you can play your favorite photos, videos and music in any way you want, such as to a TV nearby, so you can share those moments with everyone to see and hear.

iPlayTo can also browse the medias on other DLNA devices and play them on your iPhone/iPad or on other DLNA device!

Getting photos, videos and music from friends is easy – iPlayTo can work as a media receiver (renderer), so it can also receive the media played from other DLNA devices, for example, another iPhone/iPad which is running iPlayTo.

Main features:
– Show photos on other devices in many sizes to get the best experience;
– Play video to other devices in all qualities;
– Play music to other devices including its metadata;
– Play online medias (Facebook, Instagram, Flickr, Youtube, Vimeo, SoundCloud, Dropbox, OneDrive, GDrive…);
– Browse the medias on other DLNA devices and play them on your iPhone/iPad or on other DLNA devices;
– Upload files to your iPhone/iPad and play them;
– Detect & play videos and music in web pages;
– "Painting" on TV;
– Record and play your voice on TV;
– Work as a renderer, so other devices can play media to your iPhone/iPad;
– Work as a server, so other devices can browse the media on your iPhone/iPad.

Supported devices:
– TVs from Samsung, LG, Sony, Panasonic, Sharp, Philips, Thomson and many others;
– AV Devices from DENON, Onkyo, Marantz, Bose, Pioneer and many others;
– Game consoles such as Microsoft XBOX 360, Sony PS3;
– Media Players: Apple TV, Sony Blue-ray, some TV Boxes and others;
– PC/MAC: Twonky, Windows Media Player, Plex and many others;
– Other DLNA/UPnP compliant devices.

Important tips:
– iPlayTo is based on DLNA technology and WiFi is required to use it;
– Make sure that your TV/device supports DLNA and is connected to your LAN;
– Not all the media on your iPhone can be played by your TV/device;
– iPlayTo can't play the medias in other app (for example, the videos in "Videos" app), but you can upload media files to iPlayTo and play them.
---
Ow My Balls! XL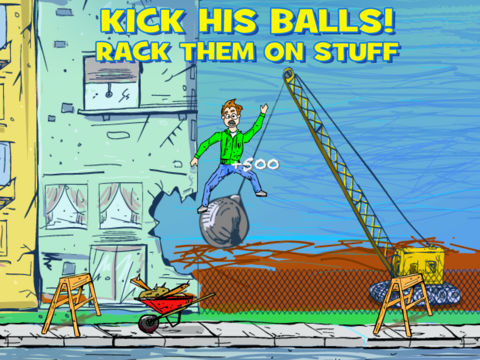 Normally $0.99.
Ow My Balls! is a complete entertainment package that brings top shelf kicked-in-the-crotch humor to the iPad. It is one of the funniest apps in the App Store and the ONLY one that lets you kick a dude in the balls!

Kick Joe the Juggler from a ledge above the city and try to rack his balls on as many targets as you can. Ignite fart jetpacks to gain altitude and hit the most targets. Complete achievements and watch hilarious videos of.. you guessed it.

Created by the same team that brought the game to the iPhone nearly 3 years ago, we have remastered every aspect of the game from graphics to controls to make it ideal for iPad.
---
RecWeb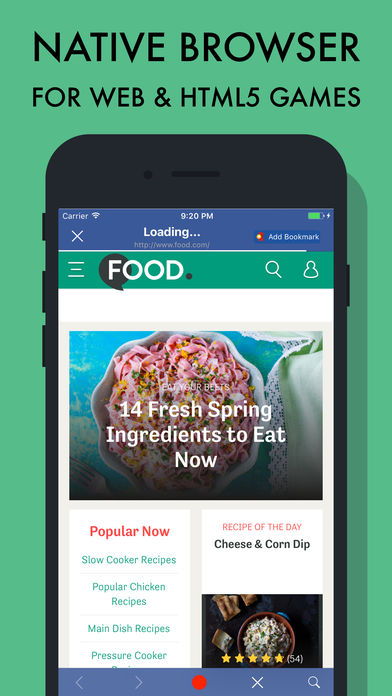 Normally $0.99.
Recordable is the screen recorder which:

▪ Is simple to install and easy to use
▪ Records your audio and gestures
▪ Supports almost all tablets and phones
▪ Easily shares your video online
▪ Does not require root

Most devices can simply download an activator app to allow capturing of the screen.
---
Spite & Malice HD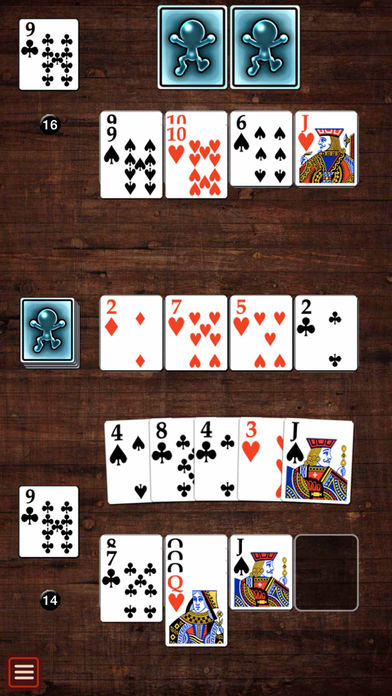 Normally $4.99.
Spite & Malice HD, the fiendishly addictive father of Skip-Bo™

The competition is heating up with new turn-based online multiplayer! Spite & Malice supports up to 30 games with friends or random opponents at a time. Play on the go, and receive a notification when it's your turn to be devious!

Race your opponent to play cards from your pile. Block your opponent when you can. Buy now and unleash your inner Spite.
_____________________________________________

Awesome Features:

-Play online with up to 30 friends or opponents at the same time

-Show you're a pro by earning all 34 achievements

-Compete for the top spot on the leaderboards

-Single player has three levels of deviousness (easy, medium, and hard)

-Personalize your cards and background

-More ways to play: online, turn-based, peer to peer, and pass and play multiplayer

-Universal! Designed for iPhone and iPad.
---
WhereRU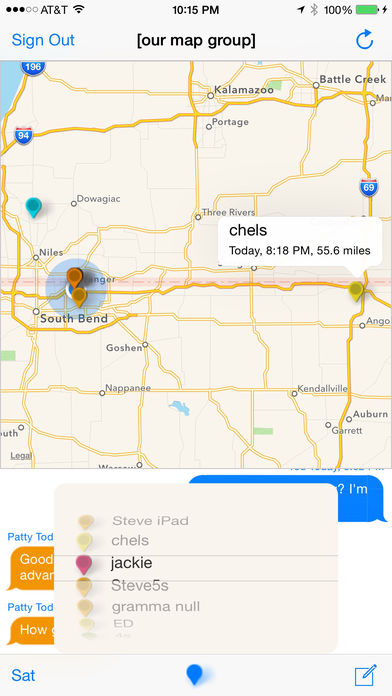 Normally $0.99.
WhereRU lets you chat with and see the current locations on a map of anyone else currently in the same map group. Join or create a new map group name and share it with your friends. If they join the same map group, you can see each other's current location and group messages. The locations on the map will update automatically whenever anyone moves. You can exit a map group at any time and your location will no longer be visible by others.

WhereRU is great for families on the go, group events, vacations, sports teams, amusement park visits, truckers, camping, boating, traveling and adventure groups, or anytime you are with a bunch of people and you want to be able to find each other easily.

When you create a new map group other WhereRU app users can join it. You just need to tell them the name of your map group. Remember, anyone can join any map group, so if you want your group to be private, create a unique map group name that others would not guess.

WhereRU will work with any iOS device (iPhones, iPads, iPods) with a WIFI connection and does not require a cellular phone account.

Your privacy is important! WhereRU never stores location history and only keeps the most current location while you are in a map group. Leave the map group and your current location data is immediately deleted. Create a unique map group name (think of it as a password) to keep your map group private.