If you purchase an independently reviewed product or service through a link on our website, we may receive an affiliate commission. Learn more.
We've got a big holiday weekend coming up here in the United States and if you ask us, there are really only three things you need to celebrate our nation's independence: burgers, beer, and paid iOS apps on sale for free. We can't help you with the burgers or beer, but we've definitely got you covered in that third department. You'll also find a few remaining freebies in yesterday's post if you hurry.
MUST READ: 5 ways the iPhone is still better than Android after all these years
These are paid iPhone and iPad apps that have been made available for free for a limited time by their developers. There is no way to tell how long they will be free. These sales could end an hour from now or a week from now — obviously, the only thing we can guarantee is that they were free at the time this post was written. If you click on a link and see a price listed next to an app instead of the word "get," it is no longer free. The sale has ended. If you download the app, you will be charged.
Advanced Data Usage Tracker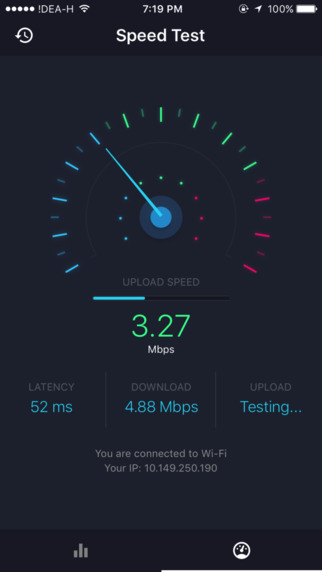 Normally $0.99.
World's most advanced Data Tracking App is here.

smartapp saves money by keeping you in control of your data usage.It helps you keep a daily track of your 3G/4G & Wifi usage and keeps you alerted with its unique forecasting feature.

It is the most feature rich App of its kind:

1. Daily 3G/4G Data Usage Tracking
2. Daily/weekly/monthly trend analysis
3. 3G/Wifi usage on Map
4. Forecasting to give you timely alerts
5. Daily & Overall Wifi tracking
6. Track Wifi usage across Home or Office or any other Hotspot
7. International Data Roaming tracking with the ability to add Roaming Pack
8. Share your usage with your friends.
9. New Addition: Test your Network's Real Speed with our smart speed test
10. Today Widget 1: Get a quick glance at your daily usage and see daily limits
11. Today Widget 2: Track data used during a session with a special Start/Stop timer widget
12. 3D Touch: Quick look at your 3G usage for iPhone 6s users

Watch App: Our nifty little watch App gives you all the relevant usage data right on your wrist. Watch App comes with a glance option for easy access.

This App works with Prepaid & Postpaid plans across all global carriers. Easy to use with no login & sign up requirements.
Download Advanced Data Usage Tracker
PhotoMarks
Normally $2.99.
"There are many photo apps out there you can use to add customisable watermarks to your online pics, but this new app from Bits&Coffee promises to make it easier than ever."
— CreativeBloq – http://bit.ly/photomarks

"The output from PhotoMarks is great!"
— iGeeksBlog – http://bit.ly/13zofFq

PhotoMarks from Bits&Coffee is an elegant solution for visually watermarking or annotating your photos. Easily protect your copyrighted images or add beautiful text comments to your photos before sharing on Instagram, Facebook, Twitter, Email, or other options.

With PhotoMarks you can completely customize the appearance of your text and logo marks. Working with multiple layers is an easy and visually pleasing experience. Brand, trademark, and copyright protect your pictures with ease!

Functionality
• Export Photos in Full Resolution With No Quality Loss
• Add Multiple Layers of Text and Logo Marks
• Undo & Redo Support

Save to Camera Roll or Share to
• Instagram
• Facebook
• Twitter
• Email

Text Mark
• Rotate, Scale and Position with Simple Gestures
• Select from All System Fonts
• Select from a Great Combination of Colors
• Set the Transparency
• Add a Shadow Effect
• Add a Stroke Effect

Logo Mark
• Rotate, Scale and Position with Simple Gestures
• Adjust the Transparency
• Add a Shadow Effect
Dungeon of Madness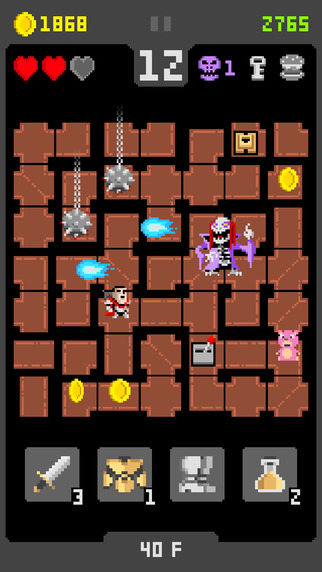 Normally $0.99.
Dungeon of Madness is an action game where you rotate tiles to create our own route. Help the hero by connecting the road so he reaches hostages, then lead them out while also directing monsters into deadly traps.

Features
– Infinite tile assembly combinations for attacking, rescuing, looting and trapping
– Multi-touch support, you can play it with two hands or with your friends
– 36 characters with unique abilities to unlock and upgrade
– Explore 100 floors and the secret vault in the Adventure Mode
– Collect 50 medals to unlock Survival Mode
– 83 different monsters are waiting in the dungeon
– 10 tricky bosses to fight
– 100 hostages are waiting for your rescue
– 30 achievements to conquer
WEB To PDF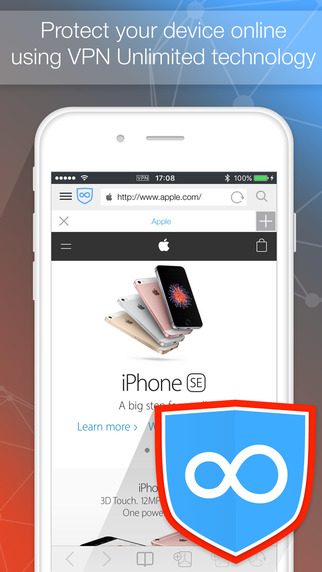 Normally $3.99.
Web To PDF is FREE since now! Save your favourite content to PDF and view it anytime, anywhere! Now with built-in VPN client

WEB To PDF makes it easy to save web content to Portable Document Format from your favourite browsers, make remarks and share PDFs with your family and friends. It has become the first web to PDF converter that integrates a VPN client ensuring security and privacy every time you go online from your iDevice.

WEB To PDF is made for everyone who wants to save interesting pages for any time reference, access crucial information offline or save money on the limited 3G/4G data plans. It also comes really handy, when you want to highlight some information on the page, add your notes and remarks, or signature.

Thanks to Web Extension the current version of WEB To PDF allows saving web content from the browser of your choice. The converted files will retain the look and structure of the original pages and can be used as separate documents or merged with other PDFs.

The app features a powerful annotation toolbox with a choice of options including highlights, text, handwriting and shapes. The recent version of the WEB To PDF adds new tools and offers a dynamic toolbar for quick access.

You can store and organize the resulting PDF files in the handy File Manager. Besides the traditional List View, File Manager offers a handy visual Tabbed view where you can organize your files and perform the most frequent operation by dragging the documents on the corresponding folders.

If you want to share your PDFs, you can upload them to the shared Dropbox or Google Drive folders, send by email or print to the AirPrint enabled printers.

The built-in VPN client allows you to automatically set up a protected VPN connection that will cover online activities carried out from any application on your device. The client allows using of the reliable VPN Unlimited service.

We offer 2 auto-renewing subscription options:
– 7 days- $1.99
– Monthly- $4.99
– Yearly- $24.99

* Subscriptions will auto-renew unless canceled.

– Subscriptions may be managed by the user and auto-renewal may be turned off by going to the user's Account Settings after purchase.
– No cancellation of the current subscription is allowed during active subscription period.

– Subscription automatically renews unless auto-renew is turned off at least 24-hours before the end of the current period.
– Your account will be charged for renewal for the amount of your current subscription within 24-hours prior to the end of the current period. All costs for subscriptions are mentioned above.
True Skate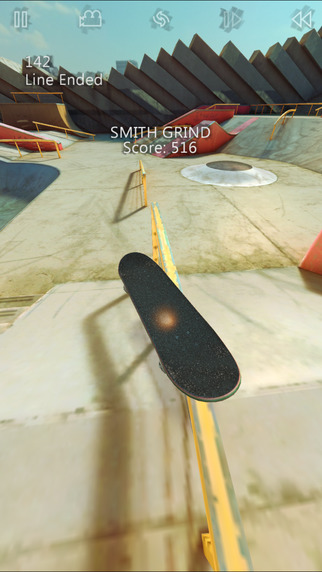 Normally $1.99.
The Official Street League Skateboarding Mobile Game.

#1 game in 80 countries. Loved by skaters all over the world.

Touch Arcade review – 4.5/5 – "True skate is clearly something special"

Note: True Skate comes with a single skate park and contains additional content only available by In-App purchase. See below.

Features:
– Realistic touch based physics.
– Flick the board to make it react exactly how you would expect.
– Drag your finger on the ground to push.
– A beautiful skate park to get lost in including ledges, stairs, grind rails plus a bowl, half pipe and quarter pipes. (Additional skate parks are now available as an In-App Purchase)
– Slow motion.
– User challenges
– Replay sharing
– Global leaderboards.

Available by IN-APP PURCHASE only:
– Additional skateparks and locations.
– Street League Skateboarding courses.

Optional IN-APP PURCHASES: (The same content is also available for free by spending True Credits earned by doing tricks and finishing missions)
– Unlock all missions.
– Unlimited slow motion.
– Unlimited board image changes.
– Unlimited wheel color changes.
– Unlock lists.

Trick Possibilities:
50 50 grind, 5 0 grind, boardslide, rail slide, tail slide, nose slide, darkslide, dark 50 50, suski grind, smith grind, feeble grind, salad grind, nose grind, crooked grind, lazy grind, overcrook, losi grind, bluntslide, noseblunt, kickflip, heelflip, pop shove-it, 360 pop shove-it, backside 180, frontside 180, ollie, nollie, impossible, hard flip, 360 hard flip, inward heelflip,360 inward heelflip, varial kickflip, nightmare flip, 360 flip, varial heelflip, laser flip, late tricks and more, or what ever else you can make the board do.
System Monitor
Normally $0.99.
** NEW and NOTEWORTHY **

Take a deep dive into your iPhone/iPad to see whats going on inside.

System Monitor App provides a unique Dashboard view for for all of iOS devices, that has been completely redesigned for iOS8 with its great look and feel, and ease of use.

** Note: As of iOS 9.x, the Process view has been removed from the App, in line with the security improvements made on iOS 9.
**

The app monitors MEMORY USAGE, BATTERY LIFE, Used Space, and device information. GREAT visuals like Dashboard view, LED indicator, 3D BAR charts, battery charging animation, LED flashing charger, battery health check, provides you a rich visual views of your iOS device internals, like you have never seen before.

$$ Over a million satisfied users of our apps $$

## Few of our user TESTIMONIALS ##
$ Way cool
This is a terrific system tracker.
– Macquest

$ Definitely get this App.!
Love the cool dashboard. Tells you what's going on in the Apple brain in your iPad or iPhone. This App rules.
– Battyguy

$ Simple App !
Great tool! Helps to keep your standby time ridiculously long and device running smoothly.
– Spader1969.

$ I have tried many products like this one and so far I keep coming back to this one.
– Markeith3000

$ System Max
The best and easiest app out there for really knowing what's happening in this little box.
– by Dkievit
####
The System Monitor, is the most comprehensive all in one health check app. on the App store, that monitors memory usage, battery performance, device information like IP address and hardware address, and used space on the iOS device.

You can use this app to accurately monitor your battery life, monitor memory in use, and used and free space. By appropriately charging the battery using this app to full charge, you can get a good battery life.
KEY FEATURES:

1. Double Tap Memory dashboard view to rotate to a 3D bar chart view.

2. Tap battery to see the battery capacity for your favorite apps.

3. Shows the used and free space on your iPhone/iPod.

4. Shows the IP address acquired, and hardware address of your device.

5. Displays a long list of device information, like physical specs, hardware info, and many more.
These are the different views on the App.

Memory view:

Shows the used and free iPhone memory available as used by other apps. This is shown in an excellent speedometer animation view. Double tap home button, and see other apps in use. Close out the other apps, and see the memory being reclaimed in this app, when the speedometer shows the free memory available increase.

This has an LED indicator with BLUE, GREEN, YELLOW and RED colors indicating the severity of memory being used.

Double tap the speedometer, to see a 3D bar view of the different break up of the memory used. Like, Free, Wired, Active and Inactive memory of your iOS device.
Battery view:

This view shows the battery available for discharge, how much time to recharge to make it full, and when it is charged to FULL, displays an indication, as "FULLY CHARGED", as opposed to quick charge. It has glow panels on the top to let you know, how much battery is available. LIGHT GREEN, GREEN, and RED indicators on battery available.

Tap the battery on the fill, to show the detailed break up of battery availability for 3G talk time, browsing, videos, games etc.

Animated battery charging with current flashes inside the battery.
Space used view:

This is shown as a pie-chart that presents the used and free space available on your iOS device.

Info view:

Now it shows a lot more device information, like system information, camera information, display, hardware and physical characteristics. It shows whether you device is connected to Wi-Fi or cellular and its IP address.
Studio Music Player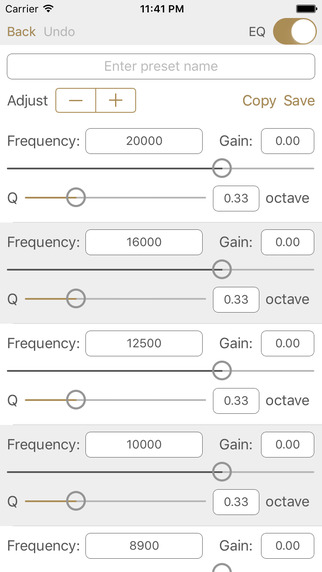 Normally $0.99.
This simple & smart multimedia player will allow you to hear the music totally otherwise – as on expensive studio headphones and audio monitors (studio speakers).

Add your music using iTunes interface of your MAC or PC.

Watch tutorials on our website:
http://www.studiomusicplayer.pro

IMPORTANT: Studio Music Player is not playing Apple Music content!
All music has to be stored on the device, but not in iCloud.

According to the presets of our audio player, your headphones and most full-sized audio devices will sound as professional expensive studio devices. The sound will become crystal-clear, wide and rich. And all this thanks to the highly-accuracy adjustment individually created for each device.

How?
This is done through the deep study of the sound within a few years of the work. We have studied in detail the amplitude frequency responses of audio of all present devices in the audio player and aligned the sound to the peculiarities of each of them.

Presets:
Now, there are more than 80 presets for the most famous brands in the player. You can find the list of devices on our website. It is constantly updated by new devices.

48-band equalizer (In-app):
For professional users, the player has a 48-band paragraphic equalizer to adjust the sound manually. Equalizer selection of any frequency between 20 and 20,000 Hz, bandwidth within the range of 0.1 – 2 octaves, gain from -10 to +4 dB and total 48 bands. This is a truly great opportunity!

Each person has a preference for the sound.
Someone likes more bass, and someone – trebles. That's why we made the section easy adjustable to your tastes. Here you can add or remove sub-bass, bass, mids, trebles and presence.

Presets "memorize" the device:
Our player is smart, so it will activate the appropriate preset when connected to a bluetooth device. You only need to choose the appropriate preset when connected to a new bluetooth device. When disconnecting the device, the last preset is activated, which was used for audio output (headphones).

Low power consumption!
We've made sure that you can enjoy your favorite music in high quality playback for a long time and made a player that consumes little CPU resources and energy.

Album cover zooming:
Sometimes you want to have a closer look at the album cover, but how to do it? Double-click on the cover or a "stretching" gesture will make a zoom.

Now the track is easy to remember:
You can send a title of the track you liked and FX settings thereto to your e-mail by double-clicking on the name of the song or artist in the main window of the player.

Color schemes:
Everyone has a favorite color. That's why we have made 13 color schemes to choose from: Orange, Grey, Gold, Black & White, Red, Yellow, Blue, Marine, Pink, Violet, Cyan, Brown, Dirty Pink.

FX:
Player has FX module! In this module you can change tonality and playback speed "on the go". It is fun and very convenient for those who are engaged in the creation of sampling music.

Playlist:
The player has a simple user interface that allows opening the playlist from any window by moving a finger from left to right – it's very convenient!

Shuffle mode:
In Shuffle mode the same track will be played again only after the entire playlist plays, and not before. This way, we avoid repeats when playing a playlist.

IMPORTANT! All presets are created exclusively on the original brand-name audio devices. The sound on forgeries is absolutely incompatible with our player!
The device must be of the same year, and the model must coincide with the model being in presets. Otherwise, there is no guarantee of a high quality sound.

However, sometimes even completely different devices sound very similar to each other. That's why preset can suit despite a different model, and even the device manufacturer!

Thanks for your time, enjoy music in all its beauty!
CalcBox Pro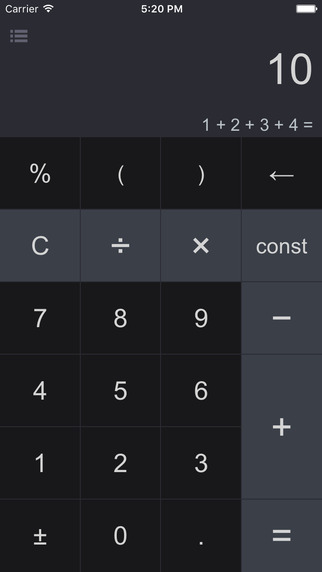 Normally $1.99.
CalcBox is a simple, fast, powerful Calculator and Unit Converter, she allows you to add your own unit data.

Who Needs She?
students, teachers, shopkeeper, salesman, researchers, business people, financial people and so on.

Custom Units Data
Allows you to add your own unit data, make your own unit converter that meets all your requirements.

Scientific Functions
Rotate your device into landscape mode to gain access to common scientific functions.

Conversion
Over 1400 units in 59 categories.

World Currencies
Support more than 150 kinds of currency, conversion exchange rate automatic updates

History
Lets you easily review the history of calculator and unit conversion.

Quick Search
Flexible search feature that lets you quickly find what you want the unit and automatically saves your search history.

Favorite Lists
The simplest way to create and use favorite lists.

Note
History of calculator add note function.

Themes
19 themes, always have your favorite.

Share
A variety of ways to share easily your calculations and unit conversion results to share with your friends.

Constants
Add the constant value of your frequently used, it can easily and quickly reused.

What are you waiting for? download now can have her. trust us, you will soon fall in love with her.
Scalee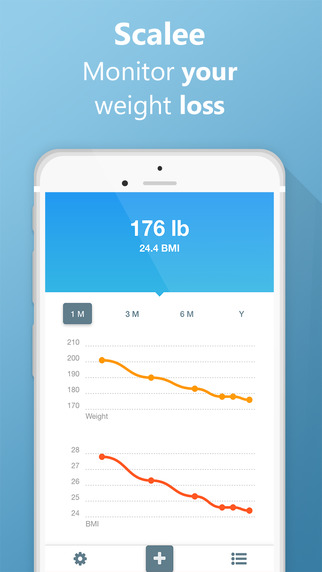 Normally $1.99.
You want to successfully lose weight and evaluate the success of your diet? Scalee is a dedicated app to help you track body weight & body mass index (BMI) – we make it extremely easy to record your weight in just a few clicks. We also show your weight change in a graph and calculates the relative change in percent and the absolute change in kg/lbs.
◆◆◆◆◆ "A simple & easy weight tracker. I use it to track weight for my doctor. Highly recommended."

◆◆◆◆◆ "I love the simplicity of this app. Nothing big and bulky just nice, clear, and simple. Well done."

◆◆◆◆◆ "Keep me in control of my weight loss."
MAIN FEATURES
√ Adding measurements are quick and easy
√ No redundancy – Intuitive and easy to use user interface
√ Follow changes in weight and BMI
√ Use metric or imperial units (kilogram or pund)
√ Data export to excel (CSV file)
√ Everything included (NO in-app purchases)
Scientific studies have shown that tracking / recording progression help in weight loss. This app can be used in relation to fitness, bodybuilding, cosmetic weight loss and in medical condition where weight loss or weight gain is part of the treatment such as: Diabetes, COPD, Obesity etc.
Free Video/Music
Normally $1.99.
– Support for YouTube, Vimeo, SoundCloud and Dailymotion
– Continuous playback, background playback.
– Manage videos & playlists
– Supports remote controls
– Full HD videos (720p & 1080p)
– Supports repeat one, repeat all, shuffle
– Sync favorites/playlists/subscription with YouTube account
– Share videos via social networks (Facebook & Twitter)
– Supports AirPlay
– Like, dislike & share YouTube videos.
– Write comment on YouTube videos.
– Subscribe channels.
– Manually re-order videos in a playlist.
– Universal app (support for iPhone & iPad)

• Create, customize and manage streaming playlists

• Browse by Date or Duration or Name

And many more…
---
Our deals and product reviews are picked by BGR's expert editors and team.

Follow @BGRDeals on Twitter to keep up with the latest and greatest deals we find around the web. Prices subject to change without notice and any coupons mentioned above may be available in limited supply.