If you purchase an independently reviewed product or service through a link on our website, we may receive an affiliate commission.
Part of the appeal of eating a cupcake is the unraveling of the wrapper. Taking away that cup and peeling it back to reveal the deliciousness that awaits you is a welcome sight every time you see it. Cupcakes are the perfect size for a dessert treat or, if we're being honest, an any time treat. In order to bake them, you need to line your cupcake mold with a baking cup liner. Liners are what give the cupcake that ruffled look on the base and they evenly heat your dessert so it cooks properly. They are such simple little pieces of equipment, but they are extremely important if you want your cupcakes to come out the right way. While you may not think much of it, there are a number of different cup liners out there to test. We've done the homework for you and picked our favorites. Let's take a look at our choices for the best baking cup liners.
Best Silicone Baking Cups
Coming in various colors that are delightful to look at, the Vremi Silicone Molds Cupcake Baking Cups are a great addition to any kitchen. These come in a pack of 24 and are the standard size for cupcake molds. They come in pink, blue, yellow, and green to liven up your room. These mini cake serving cups are great for a lot of different uses, as you can put cupcakes, mini candies, or other tasty treats in them. They are perfect for a child's birthday party or any type of gathering. They are non-stick and soft, so it's easy to take them off. Your baked good won't stick to the inside of them. You can put these in the oven, freezer, or microwave, as you can store these between -40°F and 480°F. You can even wash these in the dishwasher, making clean up that much easier. Do not put the cups directly on a rack when you're putting them in the oven.
Vremi Silicone Molds Cupcake Baking Cups 24 Pack - Multi Color Reusable Muffin Cup Liners - BPA…
Price:
$9.99
Available from Amazon, BGR may receive a commission
Most Elegant Baking Cups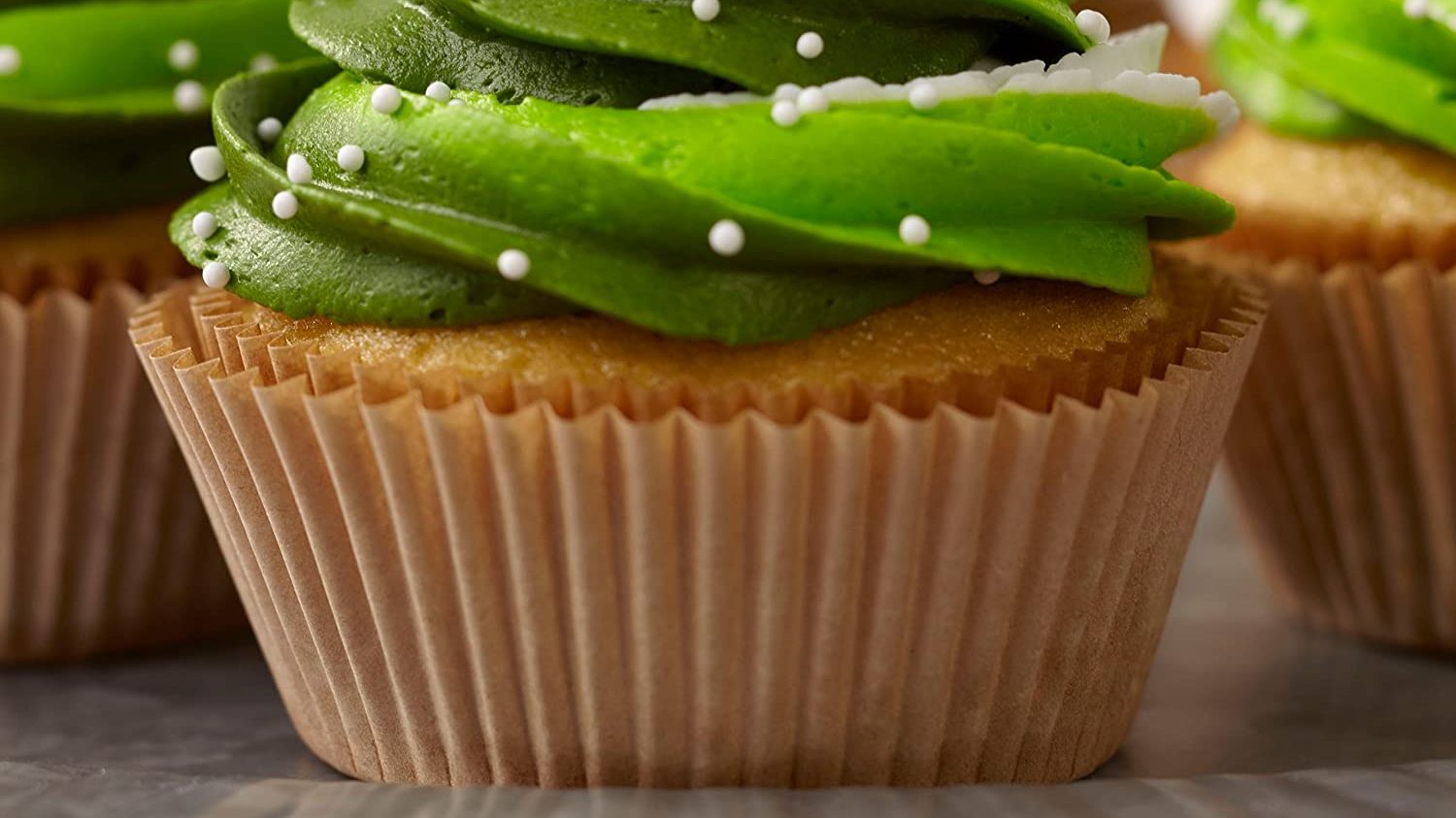 With fantastic designs that are sure to be a hit, the Wilton Elegance Cup Liners provide an inviting environment for your cupcakes. You'll get 150 of these in a pack, giving you more than a few batches of cupcakes worth of use. There is a mix of browns, silvers, and blacks that make these stand out. This adds to a beautiful display and these are made from quality paper that won't rip easily. They are imported from China and makes for a quality bakeware product.
Wilton Baking Cups, Elegance, 150 ct
Price:
$5.19 ($0.03 / Count)
Available from Amazon, BGR may receive a commission
Best Set for More than Cupcakes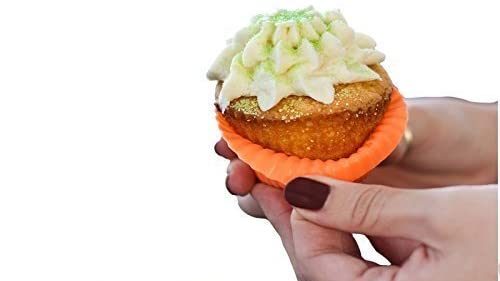 If you don't want to only make cupcakes, opt for the IELEK Silicone Cupcake Muffin Baking Cups. With multiple shapes and colors, you'll love these cups. You can use these in many ways, as they can store snacks in your kids' lunchboxes or offer a place to put some of your favorite treats. There is a rectangle stack, a square set, and a circle set, so you can bake different foods in them. These are safe and reusable, as they are made from BPA-free, PVC-free, food-grade silicone. They are all non-stick for easy cleaning and you'll get 36 of them, 12 in each shape. They are backed by a 100% satisfaction guarantee.
Silicone Cupcake Muffin Baking Cups Liners 36 Pack Reusable Non-Stick Cake Molds Sets
List Price:
$16.99
Price:
$13.99
You Save:
$3.00 (18%)
Available from Amazon, BGR may receive a commission
Best Large Pack of Liners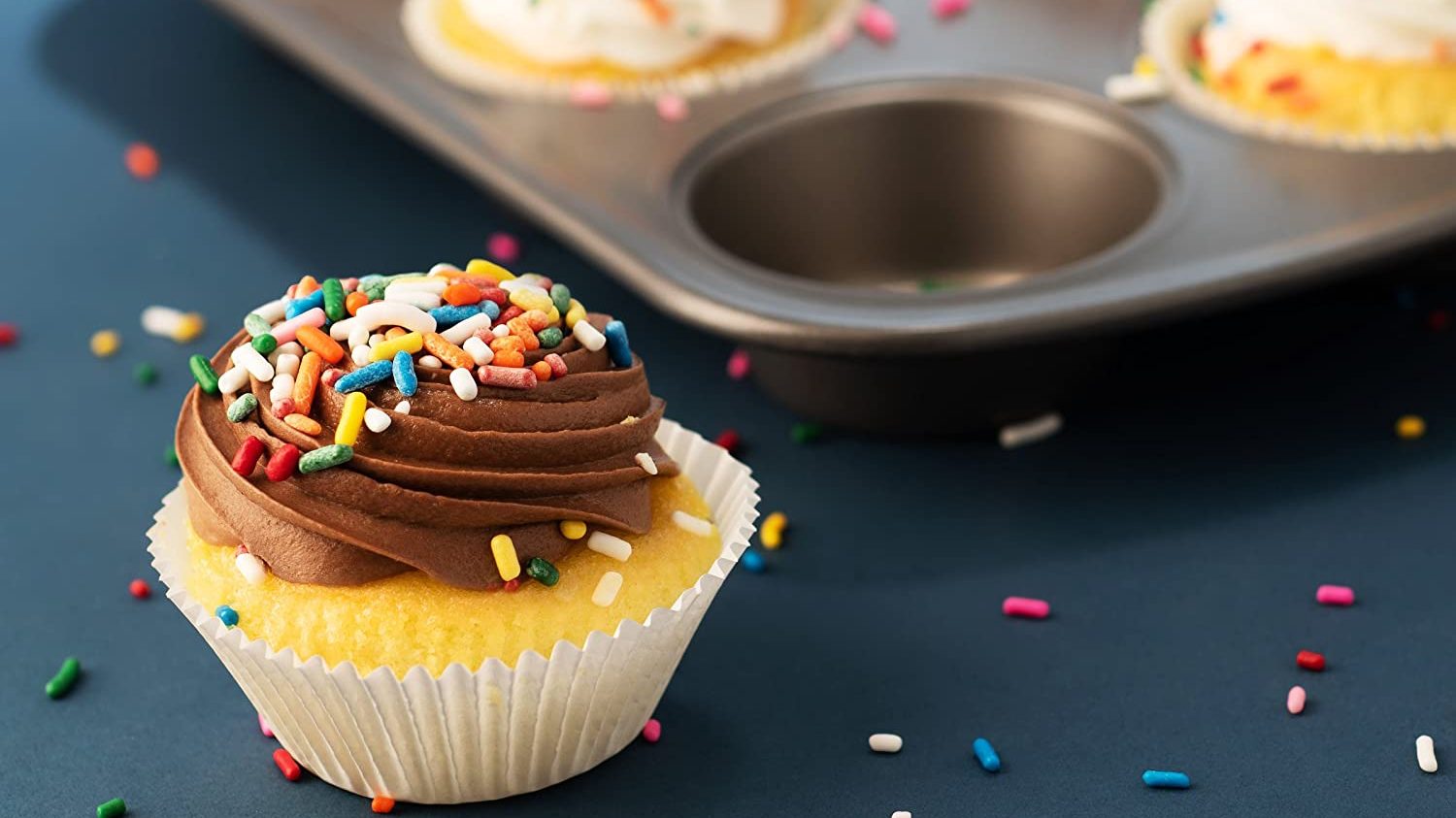 Boasting 500 cup liners, the Green Direct Cupcake Liners are standard cupcake size wrappers. These are sturdy and are made from white paper for a simple look. You'll be able to bake a larger quantity of desserts for your next get-together or event. These are great for desserts or even hot or cold appetizers, as people can eat out of them with a fork. You can also get them in a 500 pack of colored liners as well if that works better for your event.
Green Direct Cupcake Liners - Standard Size Cupcake Wrappers to use for Pans or carrier or on s…
List Price:
$12.95
Price:
$8.99
You Save:
$3.96 (31%)
Available from Amazon, BGR may receive a commission
Best Budget Baking Cups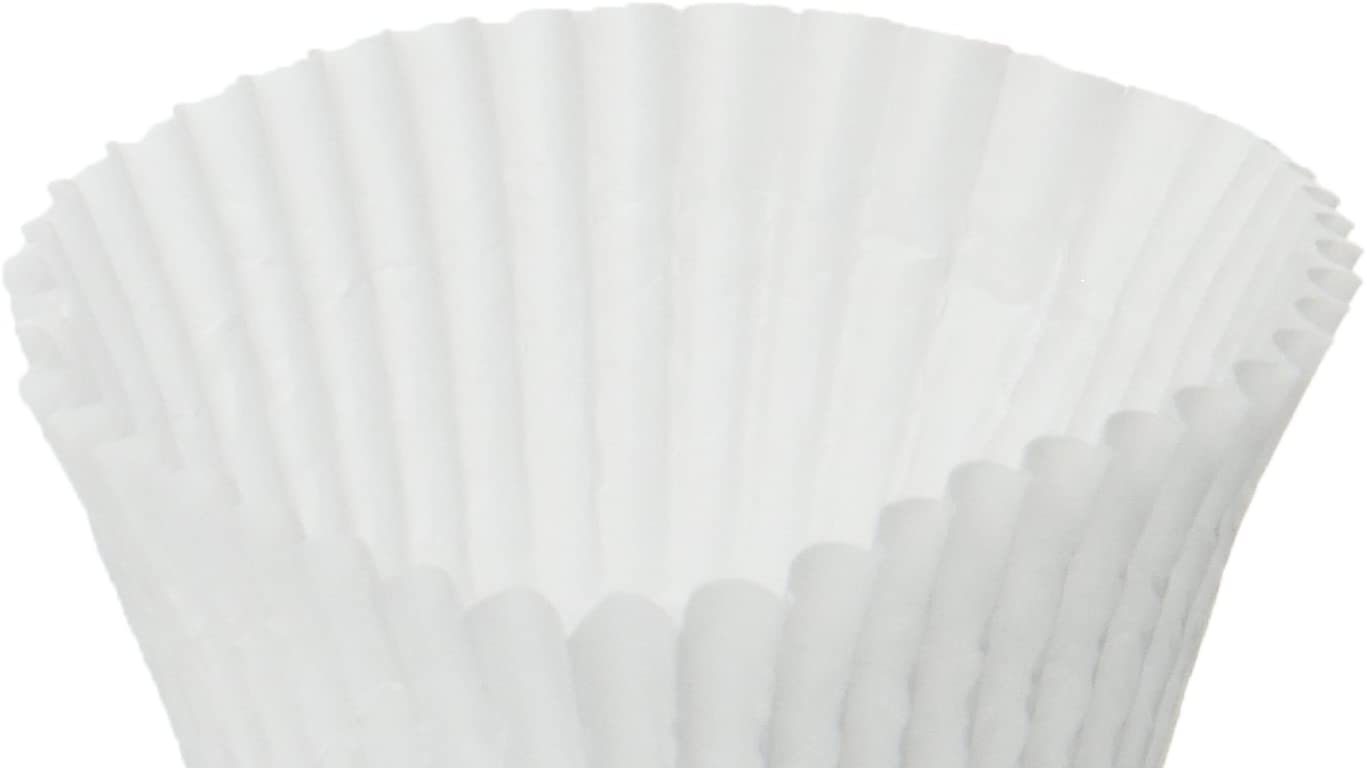 Offering great value, the Mr. Miracle Standard Size White Cupcake Paper Baking Cup Liners come in a pack of 500. These work great with candies, desserts, appetizers, or candies. They are perfect to fit in your palm. The way these are packed, a few may stick together, so you will need to be careful when you are peeling them apart. Each one measures approximately 1 7/8″ x 1 5/16″. 500 liners will provide you with a lot of opportunities to use them and this purchase won't put a big dent in your wallet.
Standard Size White Cupcake Paper/Baking Cup/Cup Liners, Pack of 500
Price:
$7.39 ($0.01 / Count)
Available from Amazon, BGR may receive a commission