In recent years, Amazon has expanded its Fire TV Stick lineup with two excellent new additions. Among them, the Fire TV Stick 4K Max is clearly the more impressive model. It's the first Fire TV Stick to support Wi-Fi 6 and it's also the fastest model ever. Today, it also happens to be on sale at the lowest price ever.
Amazon is currently offering a $20 discount on the Fire TV Stick 4K Max, dropping the price to $34.99. That matches Amazon's sale from Black Friday last year.
Amazon's Fire TV Sticks are obviously among the most popular streaming devices in the world. Amazon never shares sales numbers, but there's a very real chance that they actually are the most popular streaming devices out there.
Based on Android, Fire TV Sticks offer a cheap way to add every app you can think of to any TV out there. While most TVs these days ship with some sort of smart OS preinstalled, no proprietary streaming platforms will ever support all the apps and games you want.
The most popular model among our readers is the Fire TV Stick 4K, and there's a great deal available right now. Use the coupon code UP4K23 at checkout, and you can save 50%, slashing this model from $49.99 to $24.99.
That's a terrific offer, but you might want to wait before you pull the trigger.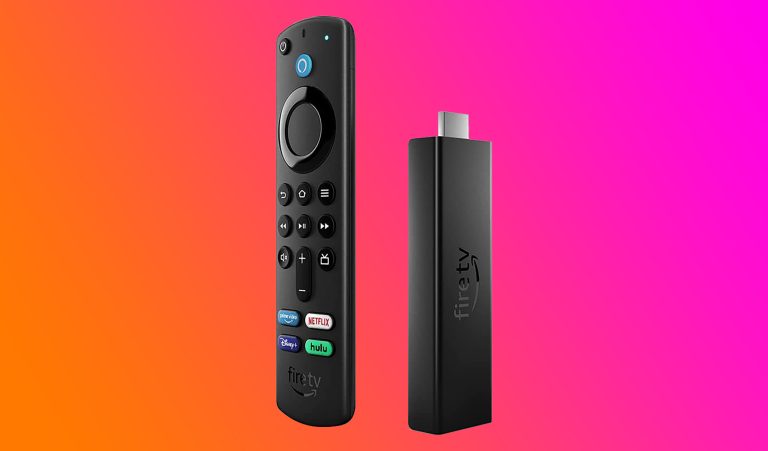 Amazon's newer Fire TV Stick 4K Max is basically a new and improved version of the original 4K model mentioned above. It's not just slightly improved, though — it's better in every way.
The UI is so much faster on the Max than on other Fire TV Stick models, thanks to an upgraded processor. Lag is an issue that many people complain about, so this is the model you want if lag is an issue for you.
The Fire TV Stick 4K Max can also connect to Wi-Fi 6, which no other model supports. If you have a Wi-Fi 6 router like the eero 6+ mesh system, you can enjoy blazing-fast connections that are also remarkably reliable.
All that comes in a tiny streaming dongle that normally costs $54.99. If you pick one up today while it's on sale, however, you'll only pay $34.99. That matches Amazon's all-time low price from Black Friday last year, and it's a phenomenal deal.
Amazon is running a few other impressive deals right now, like the ones we covered in our guide on Echo Dot deals. But this Fire TV Stick 4K Max sale is probably our favorite offer right now on any Amazon device.