Every single year, Amazon makes a huge announcement after its big Black Friday and Cyber Monday sales are finished. In it, the retailer always touts a bunch of the best-selling deals that were offered. And there are often a few things that are best-selling Black Friday deals each and every year. The same products generally make the Cyber Monday best-selling list, too.
In its most recent press release, Amazon listed several familiar products. Needless to say, we're expecting plenty of repeats for Black Friday and Cyber Monday 2022. But did you get them all?
What you might not realize, however, is that several of these best-sellers still have massive Black Friday discounts now. As we recently highlighted in our guide, there are so many crazy Black Friday deals that Amazon forgot to end!
In this article, we're going to show you all of the products Amazon lists among it's Black Friday best-sellers. We'll also tell you which ones are still on sale so you can get them before these deep holiday discounts disappear.
---
Features deals in this article:
---
Amazon best-selling Black Friday deals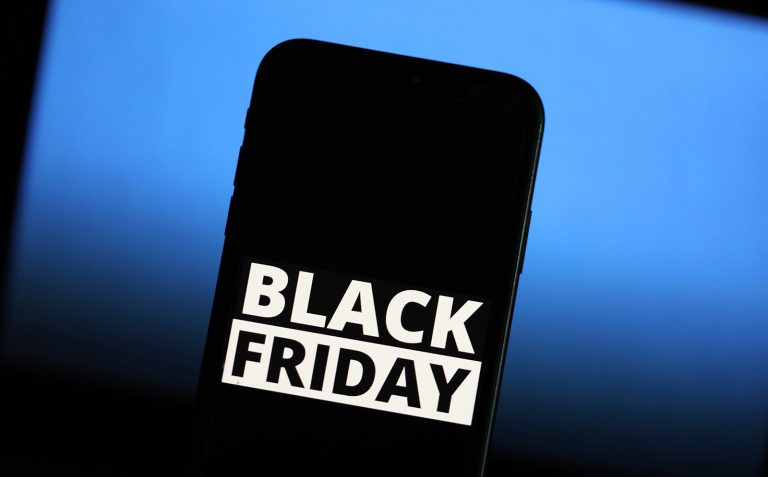 Amazon's deals for Black Friday and Cyber Monday were incredible last year. We saw all-time low prices on practically every best-selling product you can think of. Of course, not everything can be a best-seller. But when Amazon announced the best-selling Black Friday deals and Cyber Monday deals, no one was surprised.
Wondering which products were best-sellers during Amazon's big Black Friday and Cyber Monday shopping events? We'll tell you right here.
It should go without saying that the Echo Dot and Fire TV Stick 4K were near the top of the list. Amazon promotes its own devices quite aggressively, after all. These two gadgets were available at a fraction of the cost of their already-affordable prices.
And incredibly, the Echo Dot is still on sale right now at its deeply discounted Black Friday and Cyber Monday price!
Other best-selling deals from Amazon's announcements in recent years include Apple's AirPods and AirPods Pro 2, which are still on sale right now with deep discounts.
More top-sellers according to Amazon include the HASBRO Gaming CONNECT 4, Echo Show devices, the Fire TV Stick, and the Fire TV Stick 4K.
Below, we'll share more info on all the products Amazon announced as its Black Friday best-selling deals and Cyber Monday best-sellers.
Echo Dot
The Amazon Echo Dot is a best-selling Black Friday deal each and every year. That goes without saying. What's incredible this year, however, is that the Dot is already on sale for just $19.99. That's even lower than the price we've seen on Black Friday in past years!
It's worth noting that the newer 5th-generation Echo Dot is also on sale right now. Get one now for just $27.99 instead of $50. But so many of our readers are jumping at the chance to get a 3rd-gen Dot for just $14.99.
That price is amazing!
Fire TV Stick 4K
Are you looking for another perennial top-seller that's already on sale with a monster Black Friday discount? Look no further than the Fire TV Stick 4K.
Amazon recently released an upgraded version of the Fire TV Stick 4K. And for Black Friday, it was on sale for $24.99 instead of $50. That deal is now done, but there's always a chance it'll be back before the holidays arrive.
More best-selling Black Friday & Cyber Monday deals
There are plenty of other products that were best-selling Black Friday deals this year at Amazon. And some of them are still on sale with deep discounts from Black Friday and Cyber Monday:
Amazon Black Friday and Cyber Monday 2022 press release
You'll find Amazon's full press release below.
---
Amazon Announces Biggest Holiday Shopping Weekend Ever
Over the "Turkey 5" holiday shopping weekend—the five days from Thanksgiving to Cyber Monday—customers purchased a record number of products on Amazon
Customers shopped millions of deals this weekend with many more to come
SEATTLE—Nov. 30, 2022—(NASDAQ: AMZN)—Amazon today announced that this Thanksgiving holiday shopping weekend was its biggest ever, with customers around the world purchasing hundreds of millions of products between Thanksgiving and Cyber Monday.
"This was a record-breaking holiday shopping weekend for Amazon. Customers shopped millions of deals this weekend and we have many more amazing deals to come," said Doug Herrington, CEO, WW Amazon Stores. "Thank you to our customers for choosing to shop on Amazon, and to our employees and selling partners around the world who are delivering for customers every day."
Holiday Shopping Weekend Highlights (U.S.)
The best-selling categories were Home, Fashion, Toys, Beauty, and Amazon Devices.
Customers supported small businesses this holiday shopping weekend, generating more than $1 billion in sales for small businesses in the U.S.
The best-selling items on Amazon were Echo Dot, Fire TV Stick, and Apple AirPods. Other top sellers included Hasbro Gaming CONNECT 4, Burt's Bees Christmas Gifts, apparel from Champion, apparel and shoes from New Balance, the Amazon smart plug, Echo Show, and Nintendo Switch.
Customers bought millions of Amazon Devices, including Echo, Ring, Blink, Kindle, and Fire TV products.
Some of the top sellers from small businesses included games like What Do You Meme? Family Edition, Taco vs Burrito – The Strategic Family Friendly Card Game, and Kids Against Maturity: Card Game for Kids and Families.
Fast, Convenient Gift-Giving
Gifting inspiration: For those who are just starting to check off their wish lists, Amazon offers inspiration in its gift guides, including ideas like:
Savings all season long: With new deals available every day, customers can continue to discover and shop top brands this holiday at amazon.com/deals.
Fast shipping: Prime members in the U.S. can shop a selection of over 20 million items eligible for Prime free One-Day Delivery with no minimum purchase, and hundreds of thousands of items are available for free Same-Day Delivery, within hours, in more than 90 metro areas.
Gift cards: Amazon Gift Cards also make a versatile and popular gift. With no fees or expiration dates, Amazon Gift Cards let recipients check off their own wish lists with the hundreds of millions of items available on Amazon. New for 2022, customers can now contribute to Gift Card Funds for friends and family using Amazon Holiday Gift List. Recipients can use funds toward supplies for their favorite hobby, everyday essentials, or anything else across Amazon's vast selection and receive contributions as an electronic Amazon Gift Card that works across Amazon.com. Gift givers can select any value they'd like to contribute, and, best of all, they don't pay any additional fees. Find out more at amazon.com/registries/holiday.
Shop with Confidence
A-to-z Guarantee: Customers can shop with peace of mind knowing that Amazon stands behind the products sold in its stores with the A-to-z Guarantee. Amazon's protection applies to products purchased in Amazon stores worldwide, and in the unlikely event that customers experience issues with timely delivery or the condition of their purchase, Amazon will make it right by refunding or replacing it. Amazon is committed to a trustworthy shopping experience and backs the products offered in Amazon's Holiday Gift Guide, as well as the hundreds of millions of products offered every day in Amazon stores. Learn more.
Convenient returns: Buying online—and returning—should be as easy as possible. Amazon offers free, convenient returns on most items delivered in the U.S., and customers can look for the FREE Returns badge under the price to confirm it is a qualifying item. To start a return, customers visit "Your Order," select the item to be returned, and select the reason for returning. Customers can then choose from a list of convenient return options and then drop off their item. Customers can also make returns with no packaging or a label at select locations, including Whole Foods, Kohl's, Amazon Stores (Amazon Go, Amazon Fresh, Amazon Style), Amazon Counter and Locker+, and UPS Stores by showing the QR code provided.
Extended returns window: The standard returns window will be temporarily extended until January 31, 2023 for most items purchased from October 11, 2022 through December 25, 2022 in the U.S. This includes shipped by seller or fulfilled by Amazon items. For more information on the returns policy and to view the returns eligibility for each category, visit Returns and refunds.
---
Go here to see this month's best deals online!