Walter Isaacson's highly anticipated biography of Elon Musk, which goes on sale Tuesday, spans more than 600 pages across a staggering 95 chapters. And yet, even with that length, I can't help but feel like the book probably could have easily been double that length — one reason being that Elon is such a controversial, bombastic, and eccentric figure that he almost defies a straightforward narrative. And trying to ascribe one to him feels a little like trying to capture smoke with chopsticks.
"Complicated" doesn't even begin to describe the life story of the richest man in the world, who's also the father of 10 (known) children; the billionaire owner of SpaceX, Tesla, and Twitter; the man who dreams about a multi-planetary future for humanity; and who, according to Isaacson, is "driven by demons."
In recent weeks and months, Musk — who around this time one year ago was pontificating privately about his version of a "maximum amazing" Twitter — has alternately threatened to wrestle and sue Mark Zuckberger; successfully urged Tucker Carlson to bring his incendiary show to Twitter; hosted a glitchy launch event for Ron DeSantis' Republican presidential campaign; allowed Kanye West and Donald Trump back onto Twitter; released a disgusting perfume as a joke; plus about a million other consequential and outlandish actions too numerous to list individually here.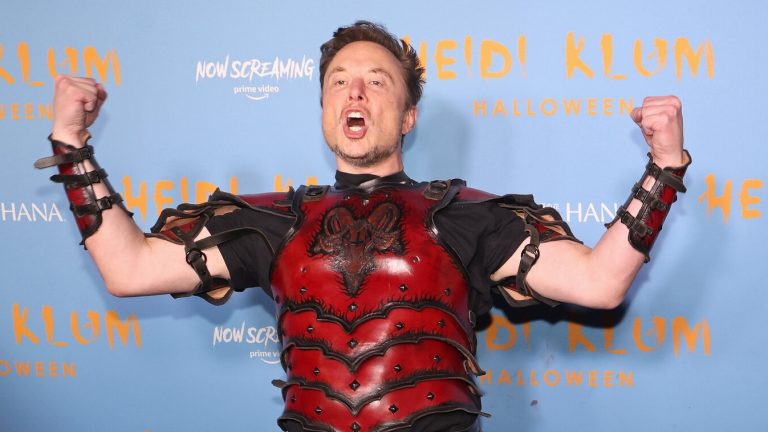 "He loves history and he has a big enough ego that he thinks of himself as a historical figure," Isaacson said in an interview with The Financial Times about Musk. "And he has a desire to surprise people with his openness and brutal honesty," In the book itself, Isaacson goes on to speculate about Musk, writing: "Is being unfiltered and untethered integral to who he is? Could you get the rockets to orbit or the transition to electric vehicles without accepting all aspects of him, hinged and unhinged?
"Sometimes great innovators are risk-seeking man-children who resist potty training. They can be reckless, cringeworthy, sometimes even toxic. They can also be crazy. Crazy enough to think they can change the world."
I'm not sure Isaacson sufficiently answers that "hinged (or) unhinged" question he poses in his biography of Musk (the cover of which, by the way, is somewhat reminiscent of Isaacson's Steve Jobs biography), but readers can certainly judge for themselves. Here, meanwhile, are a few of the many interesting tidbits from Elon Musk:
Elon is a baby-making machine
Ten.
That's the number of known children that Musk is currently the father of, including a *secret third child with his girlfriend Grimes, aka Claire Boucher (*secret, at least until this tidbit from the book became public knowledge that was promptly confirmed by Musk himself on Monday).
Furthermore, Musk is so committed to his belief that general population decline represents a major threat to humanity that he also donated his sperm (behind Grimes' back) to a Neuralink executive who's identified in the book — Neuralink, being another company co-founded by Musk that wants to implant brain chips into humans. Their twins were born in 2021, and Grimes, needless to say, "was outraged."
Musk's management style: "Extremely hardcore"
No surprise, a considerable amount of the book's attention is dedicated to Musk's take-no-prisoners management style, particularly at Twitter (which calls to mind the "extremely hardcore" memo about company culture that he wrote to employees). Among the book's revealing anecdotes is the following — and though this one comes from SpaceX, it's not hard to imagine it applying to all of Musk's endeavors:
"Musk has a rule about responsibility: Every part, every process and every specification needs to have a name attached. He can be quick to personalize blame when something goes wrong."
During an hour-long conversation with Warner Bros. Discovery CEO David Zaslav, himself a lightning rod for criticism and controversy, the latter once told Musk his self-destructiveness was harming Twitter. What's more, Musk's leadership can be alternately petty and impulsive. Regarding the former, on Musk's orders, a group of his underlings began scouring Twitter Slack and social media postings (searching for keywords including "Elon") to find "untrustworthy" employees to can.
As for his impulsiveness, Isaacson also writes about how Musk, before Christmas in 2022, wanted to cut costs by shutting down a Twitter data center in Sacramento and moving the servers elsewhere. Despite staff telling him it would take months to do that properly, Musk gathered some loyalists, went out to the data center himself, and put servers into moving vans on Christmas Eve.
Sure enough, the move led to technical issues, and Musk issued a rare admission of a mistake.
"Multiple personalities," disinterest in money, and "demon-like" anger
Among the many other revelatory insights to be found in Isaacson's Elon Musk, the biographer also adds that after shadowing him for three years, he found Musk's primary business and personal motivations to have almost nothing to do with money.
That Musk also has some dark aspects to his personality probably won't come as a surprise to his detractors, but it's interesting to read, nonetheless, what Isaacson saw first-hand over the span of a few years.
"He has so many personalities, almost like multiple personalities, and a bit like his father, whom he doesn't speak to now — but his father is a Jekyll and Hyde and sometimes goes very dark," Isaacson said about the book in a Monday interview on MSNBC's Morning Joe.
"And it happened to Elon too. He'll go from being very giddy or being in engineering mode, where he can figure out the valve of a raptor engine, and suddenly the clouds come. And the amazing thing is, after he's gone dark and been demon-like and really tough on people, he'll snap out of it. And then I'll ask him, 'What was that about?' and he hardly remembers it."