If you have some familiarity with the technology industry, you've definitely come to know Panos Panay in recent years. He's the Microsoft executive that launched the company's Surface lineup and more recently took over management of Windows as well. He's been a familiar face for Microsoft — likely at the same level of celebrity as Xbox's Phil Spencer or the company's CEO Satya Nadella.
However, after that rise to fame and success and almost 20 years with the company, Panos Panay has announced that he is leaving Microsoft. In a tweet (yeah, that's right), the executive announced that he has decided to "turn the page and write the next chapter."
The news was a shock to the industry, especially considering the fact that Panay was expected to present at Microsoft's September event, which will kick off later this week on the 21st. The event, which Panay himself said he was excited to attend, is expected to feature news about new Surface devices as well as the company's new advancements in artificial intelligence.
So, if Panay is leaving Microsoft, where is he going? Apparently, the executive is heading to Amazon. In a report, Bloomberg revealed Panay will be replacing the outgoing Dave Limp and taking over the company's division that heads up its ambitions with Alexa and its Echo speakers. Amazon is set to host its own devices-focused event on Wednesday, a day before Microsoft's Surface event, so the timing is very curious.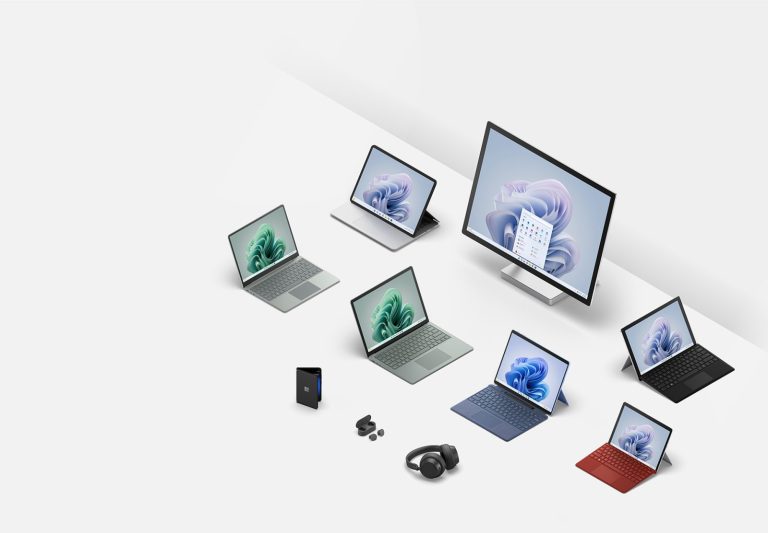 While Microsoft and Amazon have both declined to comment on that potential move for Panay, we do know for sure that he is leaving his current employer. In an internal email obtained by The Verge, Rajesh Jha, Microsoft's vice president of experience and devices, formally announced Panay's departure, revealing that Yusuf Mehdi, the company's current consumer marketing head, will be taking over Windows and Surface from Panay.
You can read Jha's full email to employees about Panay's departure below:
Team,

After nearly 20 years at the company, Panos Panay has decided to leave Microsoft. Panos has had an incredible impact on our products and culture as well as the broader devices ecosystem. Under Panos' leadership, the team created the iconic Surface brand with loved products. More recently, as the leader of Windows, the team has brought amazing services and experiences to hundreds of millions with Windows 11 on innovative devices including those from our OEM partners. He will be missed, and I am personally very grateful for his many contributions over the years. Please join me in wishing him well.

Moving forward, we will double down on our strategy. These changes will be effective immediately with Panos' help in the transition.

Build silicon, systems and devices that span Windows, client and cloud for an AI world. This team will be led by Pavan Davuluri, who will report directly to me. Brett Ostrum, Nino Storniolo, Linda Averett, Ken Pan, Ralf Groene, Aidan Marcuss, Carlos Picoto, Stevie Bathiche, Robin Seiler, Ruben Caballero and Anuj Gosalia will move to report to Pavan with their teams intact. Windows planning and release management will continue to be in this team. Our commitment to Surface and MR remains unchanged.

Build experiences that blend web, services and Windows for an AI world. To this end, Shilpa Ranganathan, Jeff Johnson and Ali Akgun will directly report to Mikhail Parakhin and form a new Windows and Web Experiences Team, moving with their teams intact.

Yusuf Mehdi will take on the responsibility of leading the Windows and Surface businesses with our OEM and Retail partners.

In addition, Charles Simonyi, Terri Chudzik and Erin Kolb will join the E+D management teams and Ralf Groene and Mike Davidson will work together on the best alignment on design teams.

We will set up time for an AMA in the coming days to answer questions. Let's continue to stay focused on executing on our existing plans. Thank you for all that you do, and the impact that you have for our customers and partners.

Best,

Rajesh
I'll personally miss seeing Panay talking about flow and how pumped he is for new Surface devices, but I'm glad to hear that we likely won't be saying goodbye for long. Maybe Panay will bust out of the wall at the Amazon event on Wednesday like the Kool-Aid Man?