Steven Seagal, former Hollywood star and current dubious brand for hire, has sold off his last remaining dollop of credibility to a crypto-currency venture called Bitcoiin. The company — which yes, has two 'i's and is apparently not a bad phishing email — is a run-of-the-mill crypto company that's using celebrity endorsements and all of 2018's hottest buzzwords to hide the fact that there's nothing original whatsoever.
The company is currently raising funds for an Initial Coin Offering, a kind of shady fundraiser that's become particularly popular. Bitcoiin's currency is based on the Ethereum blockchain, and relies on a mining partnership with a crypto hardware company. So far, so much like the rest of the other scams.
Bitcoiin's sole claim to fame is that someone persuaded Mr Seagal (presumably, with plenty of non-fake money) to endorse the platform. And endorse he did.
"ZEN MASTER STEVEN SEAGAL HAS BECOME THE BRAND AMBASSADOR OF BITCOIIN2GEN," the press release screams — and that's just the headline. "Hollywood actor Steven Seagal has become a believer of Bitcoiin2Gen, the Hollywood action star will be representing the leading cryptocurrency organization, Bitcoiin2Gen, as brand ambassador."
What words of wisdom does Zen Master Brand Ambassador Seagal have for us? "As a Buddhist, Zen teacher, and healer, Steven lives by the principles that the development of the physical self is essential to protect the spiritual man. He believes that what he does in his life is about leading people into contemplation to wake them up and enlighten them in some manner. These are precisely the objectives of the Bitcoiin2Gen to empower the community by providing a decentralized P2P payment system with its own wallet, mining ecosystem and robust blockchain platform without the need of any third party."
The white paper that Bitcoiin2Gen published alongside the press release doesn't do much to dispel the notion that this is a scam. The slides avoid any of the technical details that you typically find in a white paper, instead promising things like "better scaling" and "variety of unique features" without providing any details to back those statements up.
Then, there's the details about the funding plan, which definitely doesn't remind you of a pyramid scheme at all: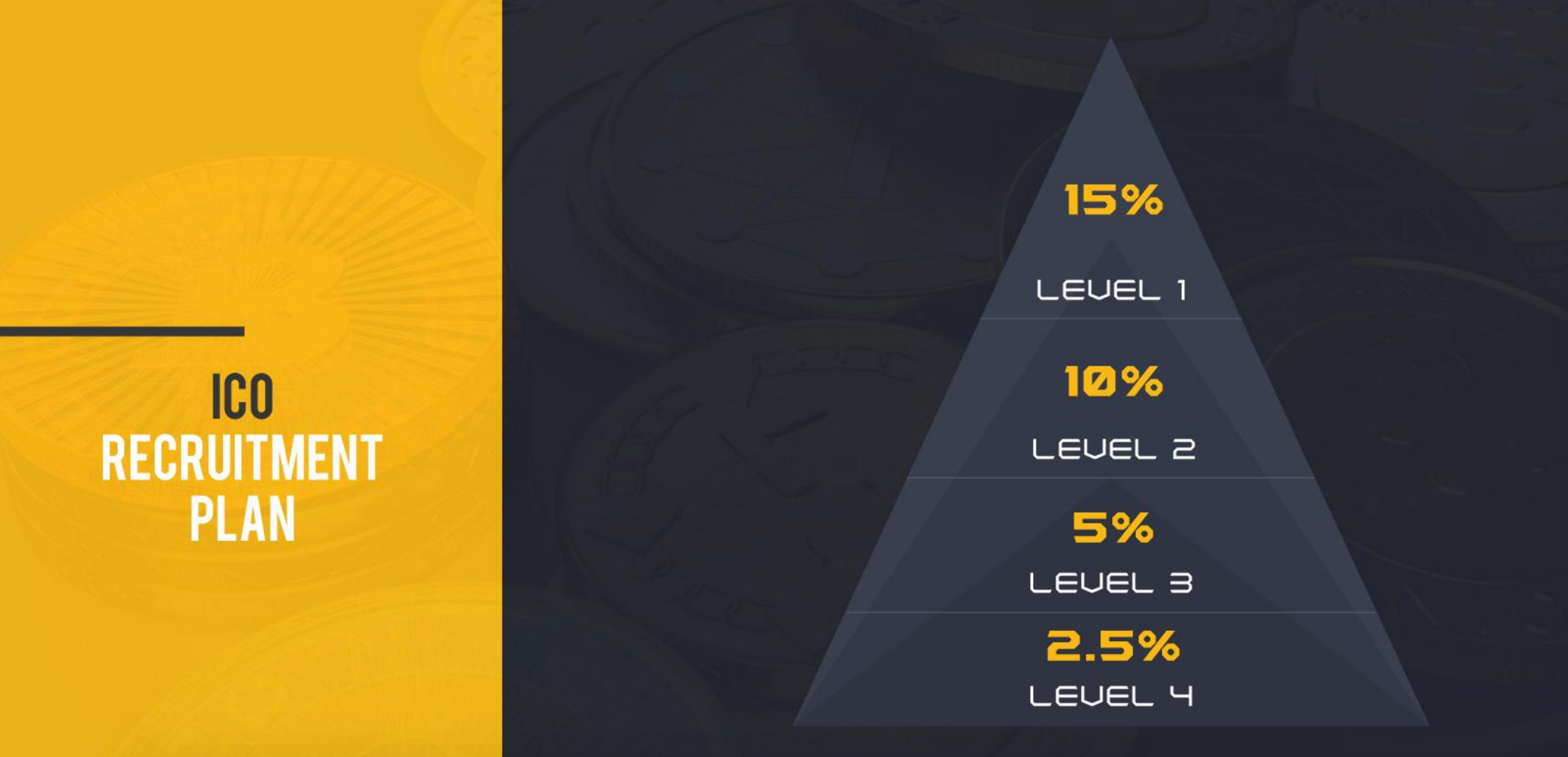 Just make sure you hurry — there's only a limited time left to participate in this once-in-a-lifetime moneymaking opportunity!