Hurricane Florence continues its march towards the East Coast of the United States today, and astronauts aboard the International Space Station got a birds-eye view of just how large the swirling vortex has grown. The storm, which is presently a Category 3, has forced huge numbers of people to evacuate, and going by the images shot from space it's easy to see why.
Florence is absolutely massive. It's so large in fact that astronauts aboard the ISS had trouble capturing it all within the frame of a standard camera. Thankfully, the crew had some tools at their disposal to snap a wide-angle view of the hurricane, and boy is it a crazy sight.
"Watch out, America!" ESA astronaut Alexander Gerst, currently aboard the ISS, tweeted. "#HurricaneFlorence is so enormous, we could only capture her with a super wide-angle lens from the @Space_Station, 400 km directly above the eye. Get prepared on the East Coast, this is a no-kidding nightmare coming for you."
If you couldn't tell from the image above, the hurricane covers an incredibly expanse of ocean, and all that power is poised to slam into the United States soon. I mean, just look at this photo: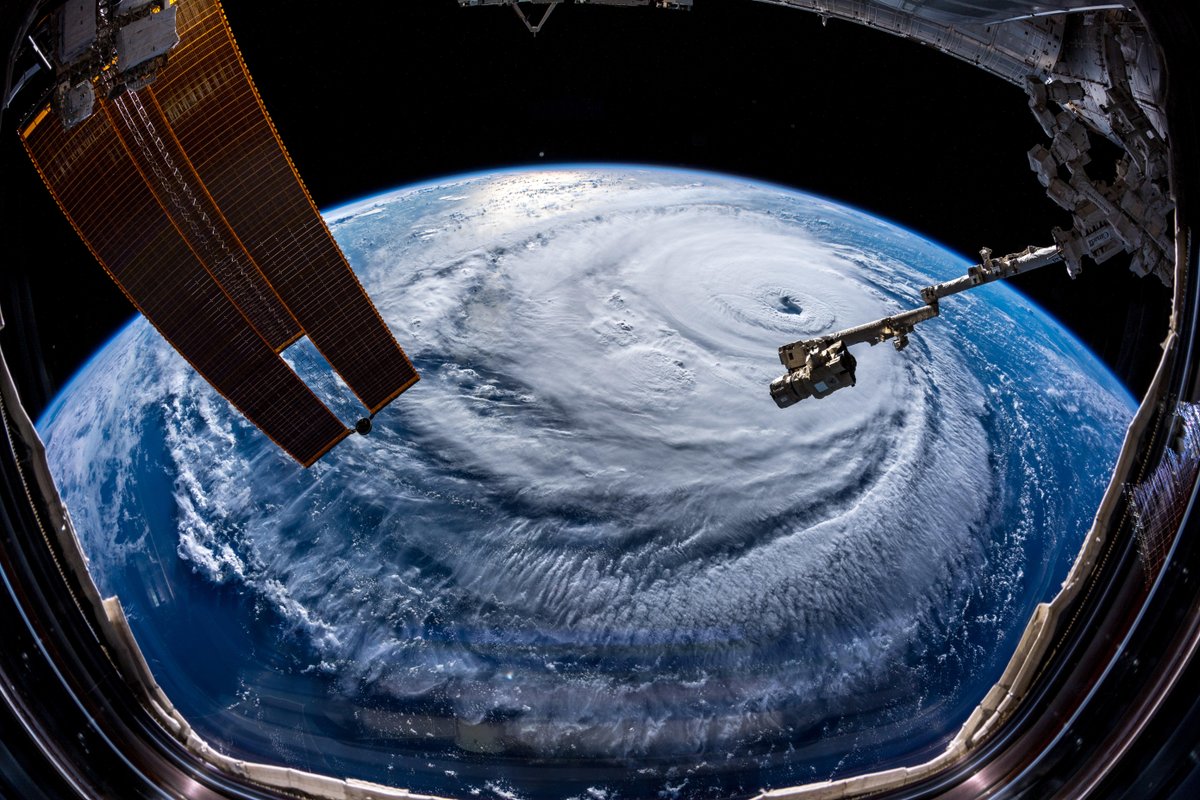 The storm is expected to arrive on the East Coast as early as Thursday, and is expected to ride north for several days. The deadly storm surge, which will push ocean water into coastal communities, is at the top of everyone's mind. The size of the storm and its expected staying power will make life tough for anyone who decides to try to ride it out (which is not a good idea).
Some recent reports say that waves as tall as 83 feet have been spotted with the storm, and when the storm makes landfall it will be packing a serious punch. From the comfort of the space station, astronauts can only look on in horror, but if you're in the path of this storm you should do everything you can to either get out or prepare for the worst.