You know you should upgrade to Windows 10 this weekend. The latest version of Windows, which is faster, more secure and more useful than its predecessor, is only a free upgrade until next weekend. After that, you'll have to pay $120 for a piece of software, which is unconscionable.
However, all the facts in the world don't disguise the truth that updating an operating system is always awful. Windows 10 promises you "all your stuff will be just where you left it!" which is basically a lie.
Luckily there's a solution: alcohol. So sit back, crack a cold one (or 12), and get ready for a software update, adult-style.
DON'T MISS: Leak may have just confirmed the secret Apple had up its sleeve for the iPhone 7
I'm doing this update on a Friday evening. Evenings are good if you have people relying on you to be a sober, functioning adult during regular times. If you're a pantsless work-from-homer like me, though, you can do whatever you want.
The rules of this game: each Windows upgrade step is broken down, with each action assigned a number of drinks, based on the time/stress associated with the step. Use whatever drink you want, in whatever volume you want. Just please don't die.
The first step, which should take you just two sips, is to check your machine meets the requirements for upgrade. It needs at least a 1GHz CPU, 1GB (32-bit) or 2GB of RAM (64-bit), 16GB (32-bit) or 20GB of open hard drive space (64-bit) and a DirectX 9-capable video card. You can check these by going to Windows Explorer, right-click My Computer, and click Properties.
Once you've confirmed that your computer can handle Windows 10, you need to check you're eligible for a free upgrade. Anyone running a legitimate version of Windows 7, 8 or 8.1 gets a free upgrade. Microsoft provides a guide for checking your version of Windows. I'm not putting a sip quantity here, because everyone should know what version of Windows they're running.
You also need to update your PC to the latest version, and back up your files. Both of these are stressful activities, so I'm allocating one drink to this process.
Just in case something goes wrong, I would back up your files before updating. In theory, neither Windows Update nor the upgrade to Windows 10 should touch your stuff. In practice, well…let's just say there's a difference between what happens in Microsoft's lab, and what happened to my old Dell laptop.
You can use all sorts of backup software to make a complete backup if you so choose (here are some good ones); at a bare minimum, use a flash drive, external hard drive or cloud service like Dropbox to copy essential files and photos. This can be as simple as drag-and-drop the files onto a storage device.
Once you've tackled that, you can check for updates. On Windows 7, go to Control Panel–>System and Security–>Windows Update. On Windows 8, you can just type "Windows Update" into the Start Menu search.
Next, you need to actually begin the update process. The easiest, most universal way is to head to the Windows 10 download page. This will prompt you to download the Windows 10 installer. The program will check what device you want to install 10 on, ensure you meet all the system parameters, and download the install package. This will take not less than one drink, but depending on your internet connection, you might need an entire bottle of wine.
Once Windows is downloaded, you're ready to pull the trigger. The first thing you'll be presented with are the Windows License terms. If you actually want to read this, I don't know how much alcohol you'll need. A lot, probably.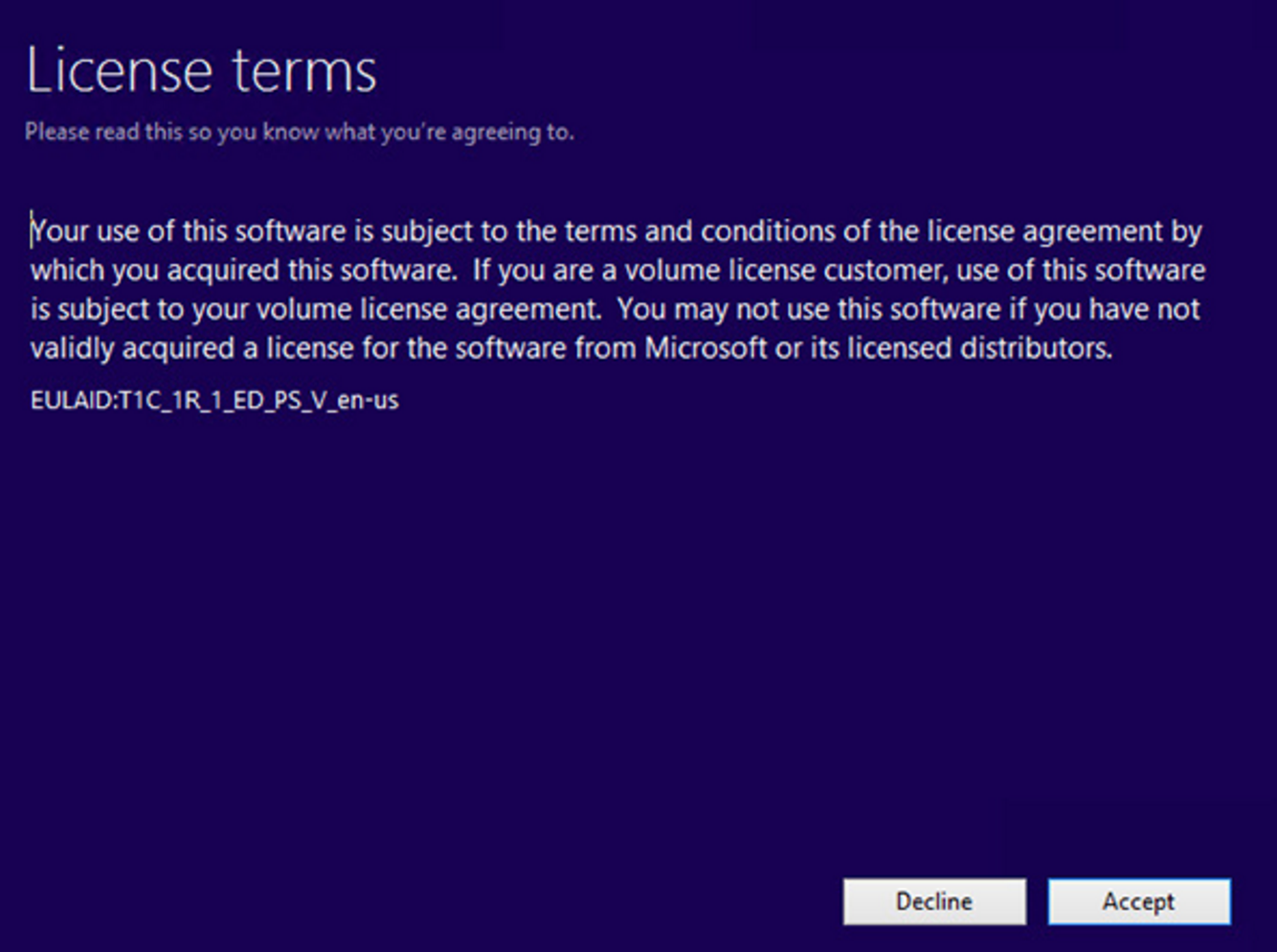 Assuming, like me, you do the one-sip process of clicking Accept, you'll click through to the only page that really matters. You'll have three choices: keep personal files and apps, keep personal files, or nothing. Personally, I prefer to keep all the personal files and apps. There's a small chance that some of your programs might not work (Photoshop didn't transfer well for me), but uninstalling and reinstalling the program should fix that.
On the final screen, you'll have your last chance to turn back. Once you hit install, the process can't be stopped.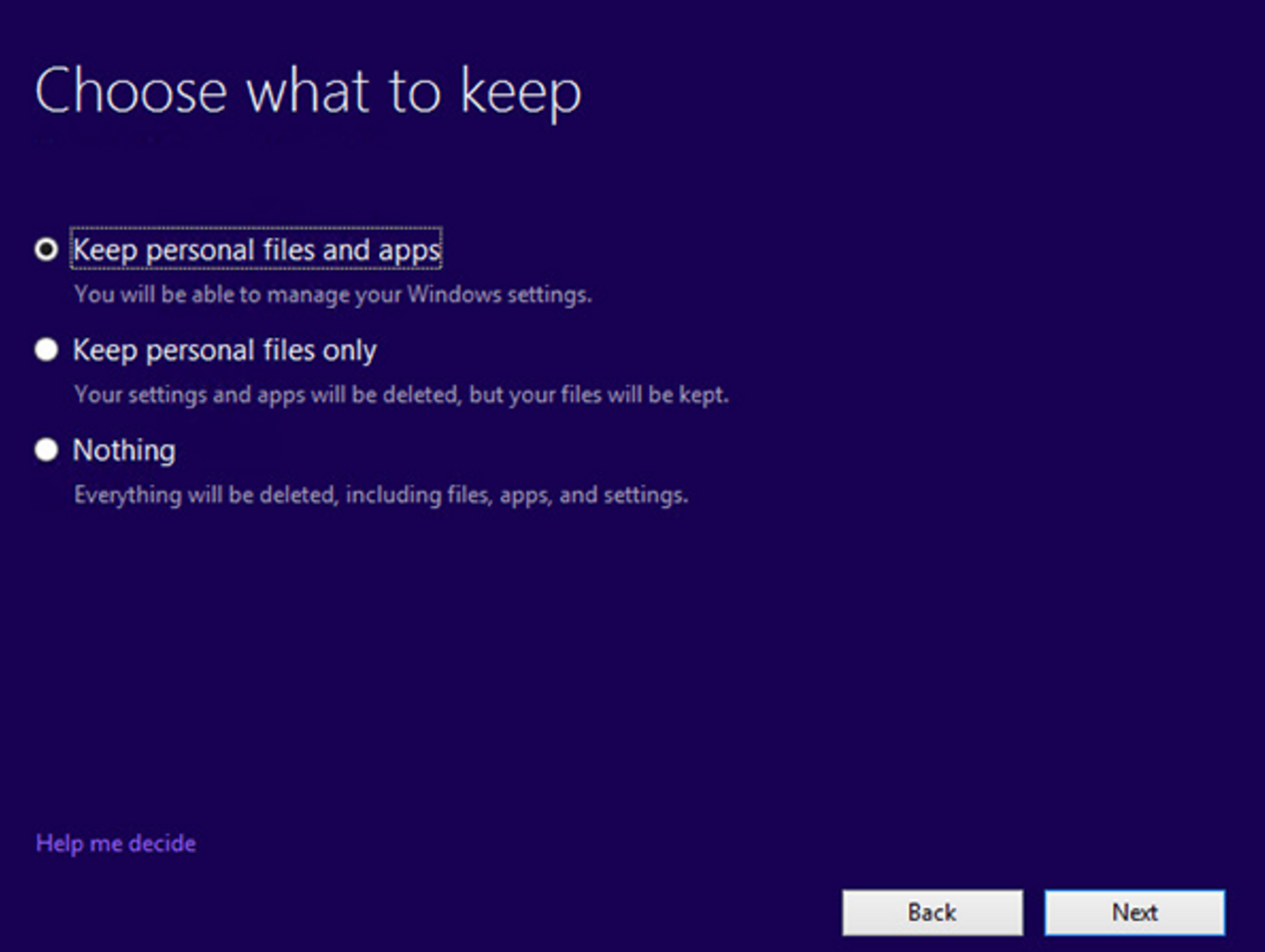 Make sure your PC is plugged into a power source, settle down with two entire drinks, and wait the 15-20 minutes the install process should take. Your PC will reboot several times. Please don't panic/press the power button/otherwise screw with things.
Assuming everything goes well and you don't have a power outage during installation, you should have a freshly installed, totally free copy of Windows 10. If you don't, well: at least you're pleasantly drunk.