Apple's mixed reality headset, aka the Reality Pro headset, was in the news on Monday for two separate reasons. First, a report made waves claiming that Apple CEO Tim Cook is pushing for a 2023 launch for the AR/VR headset. Despite the wishes of the more cautious design team. Then, we saw photos of the purported Reality Pro glasses leak online. It might be the first leak of this kind for Apple's brand-new product.
The second leak gave us a look at boring components, which might look like they're supposed to equip a glasses-like device. But we can't confirm them yet. The photos may very well show parts for other Apple devices. However, if the Reality Pro component is genuine, we're looking at a very exciting leak. It tells us that the Reality Pro glasses are in production, and Apple will finally release the gadget this year.
Apple fans are probably familiar with such leaks. It's usually iPhone parts that get photographed during the production of a next-gen device. Sometimes, components might reveal exciting details about an unreleased device. Like a bigger battery size or a larger camera module. But those leaked parts are only interesting because we have something to compare them to, the previous versions that Apple used.
The Apple Reality Pro is the first-gen headset that will deliver augmented (AR) and virtual reality (VR) experiences to the user. The gadget will not require tethering to a computer, as it supposedly runs on a MacBook-grade M-series chip. Moreover, the wearable features dozens of cameras and supports hand- and eye-tracking technologies. But we never saw any of the headset's components so far.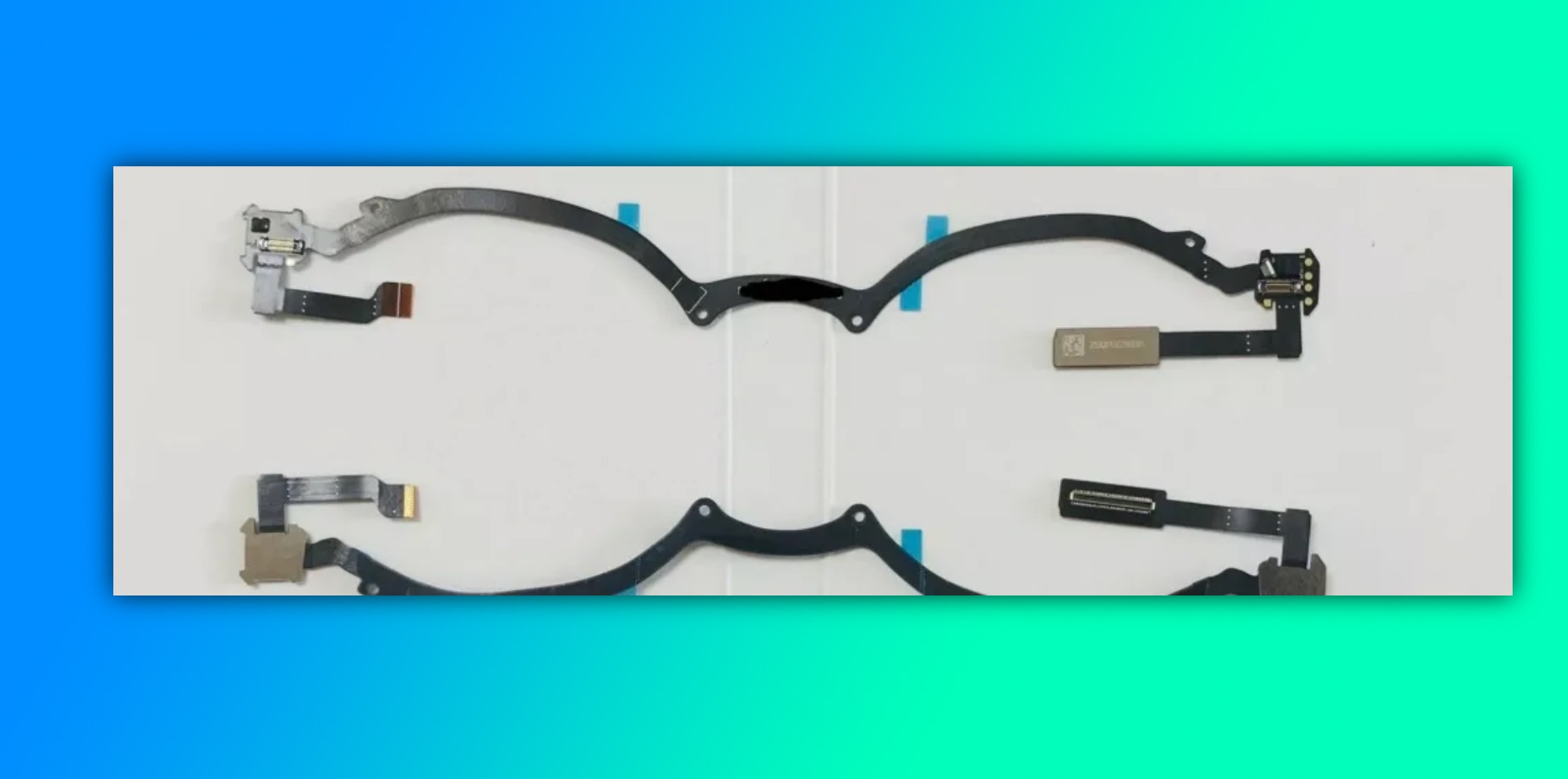 The point here is that any component leak for the mixed reality glasses will give us a first look at a specific part. We can't compare it to anything that might have preceded it. This is the first time Apple is manufacturing the gadget.
That's the exciting takeaway here. If this leak is accurate, Apple is manufacturing the Reality Pro glasses. Suppliers must be mass-producing parts for the headset in preparation for the headset's release date. And that's how we might end up with plenty of additional Reality Pro leaks by fall when the glasses might hit stores.
Apple might unveil the Reality Pro at WWDC this June if the leak is accurate. That's what rumors have been saying in recent months. Apple kept delaying the announcement, with WWDC 2023 being the most likely place to showcase this first-gen product.
The Reality Pro won't be selling in stores a week later. Apple has a different playbook for first-gen devices. The company announces them several months before the commercial launch, so developers can get ready to support them.