Many are quick to dismiss the Apple Vision Pro as an overpriced VR headset, but I think the device represents the first step toward the exciting future of computing. Apple labels the Vision Pro as a spatial computer, and I believe it'll one day replace the iPhone. Or, at least reduce the compulsive need to take the iPhone out of our pockets. Pair the Vision Pro with generative AI like ChatGPT, and the computer on your face becomes an amazing machine.
The main advantage of the Vision Pro is something people might not immediately realize. This thing will be faster than regular computers or your iPhone, and it's not just about the processors running the show.
Apple's Vision Pro specs aren't the only reason it's so fast
The Vision Pro is a terrific computer, the equivalent of an M2-powered Mac. It rocks the same M2 chip to deliver a great visionOS experience. The extra R1 processor handles all the data from the nearly two-dozen sensors and creates that high-resolution, low-latency video passthrough while continuously monitoring your eyes and hands.
We don't yet have the RAM and storage details for the Vision Pro. But I'd expect the headset to have at least 16GB of RAM. It needs plenty of memory to deal with all the sensor data. Moreover, I'd expect it to feature at least 256GB of fast storage. Apple is yet to specify these Vision Pro specs.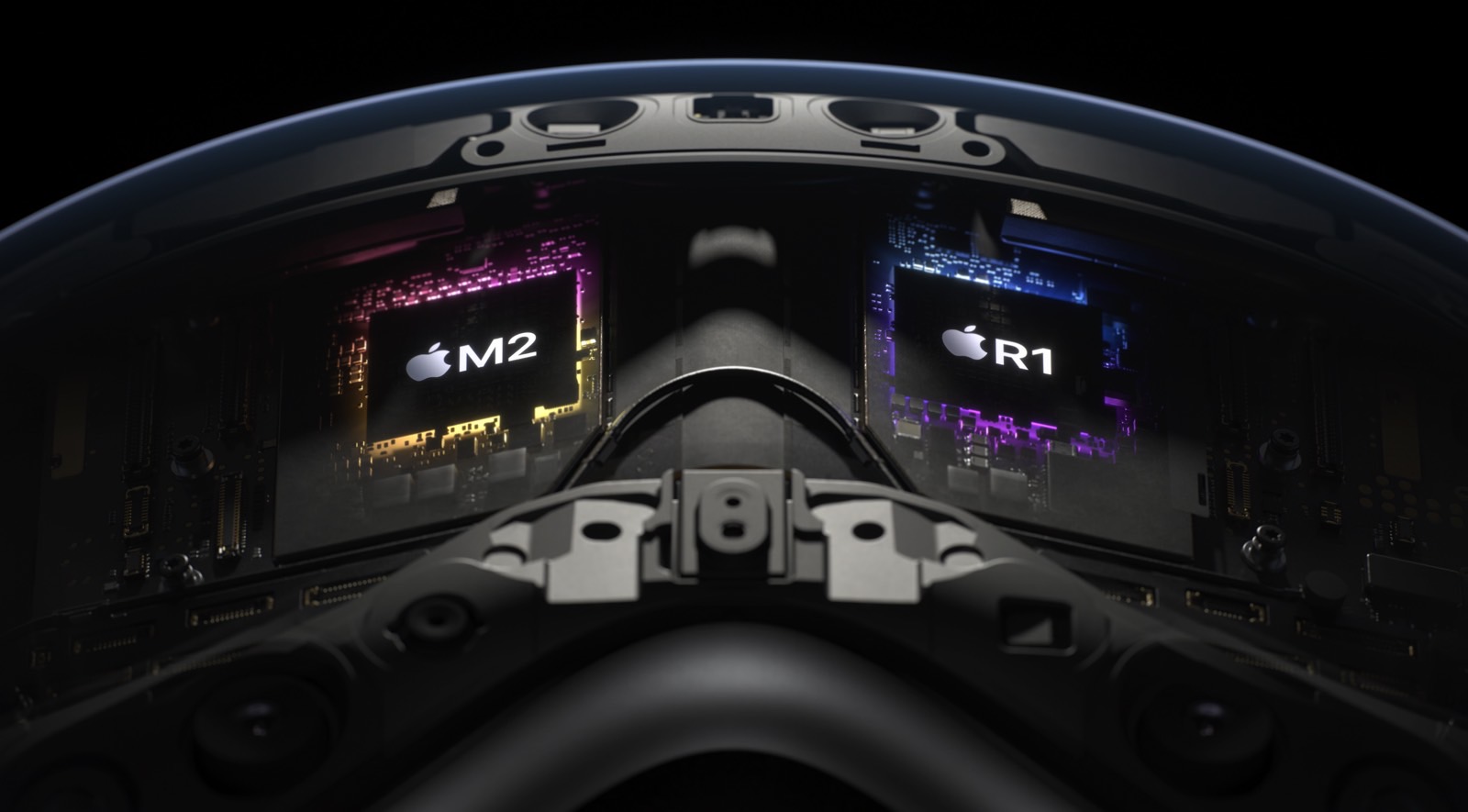 That said, the specs alone don't tell the whole story. The Vision Pro should outperform any iPhone thanks to that M2 computer chip. But you'd be right to point out that Apple has M2 Pro, M2 Max, and M2 Ultra processors that are even faster.
That's a correct assessment. But I'll point out one other thing that's worth remembering. We've reached a point where yearly upgrades can't deliver discernible speed gains. The M2 is faster than the M1, but most people won't realize it. Similarly, the iPhone 14 Pro is faster than the iPhone 13 Pro and iPhone 14. But not by much, and most consumers likely can't tell the difference.
These computers are amazing for regular tasks that don't require Pro performance. Use the devices for work or in benchmarks, and the speedier performance will be more evident.
Vision Pro offers computing at the speed of thought
Apple doesn't just upgrade the CPU and GPU. We get faster RAM and storage with newer devices. Also, connectivity standards improve, whether it's cellular, Wi-Fi, or Bluetooth. All these are meant to shave off milliseconds from regular tasks and make everything feel faster.
The problem that remains is the user — or user input, to be more precise.
You'll need a mouse and keyboard on a PC to get things done. You can also use voice, but that's not a primary control method.
Interacting with iPhones and iPads is faster because you touch the screen with your fingers. Also, voice assistants can be more useful on mobile devices.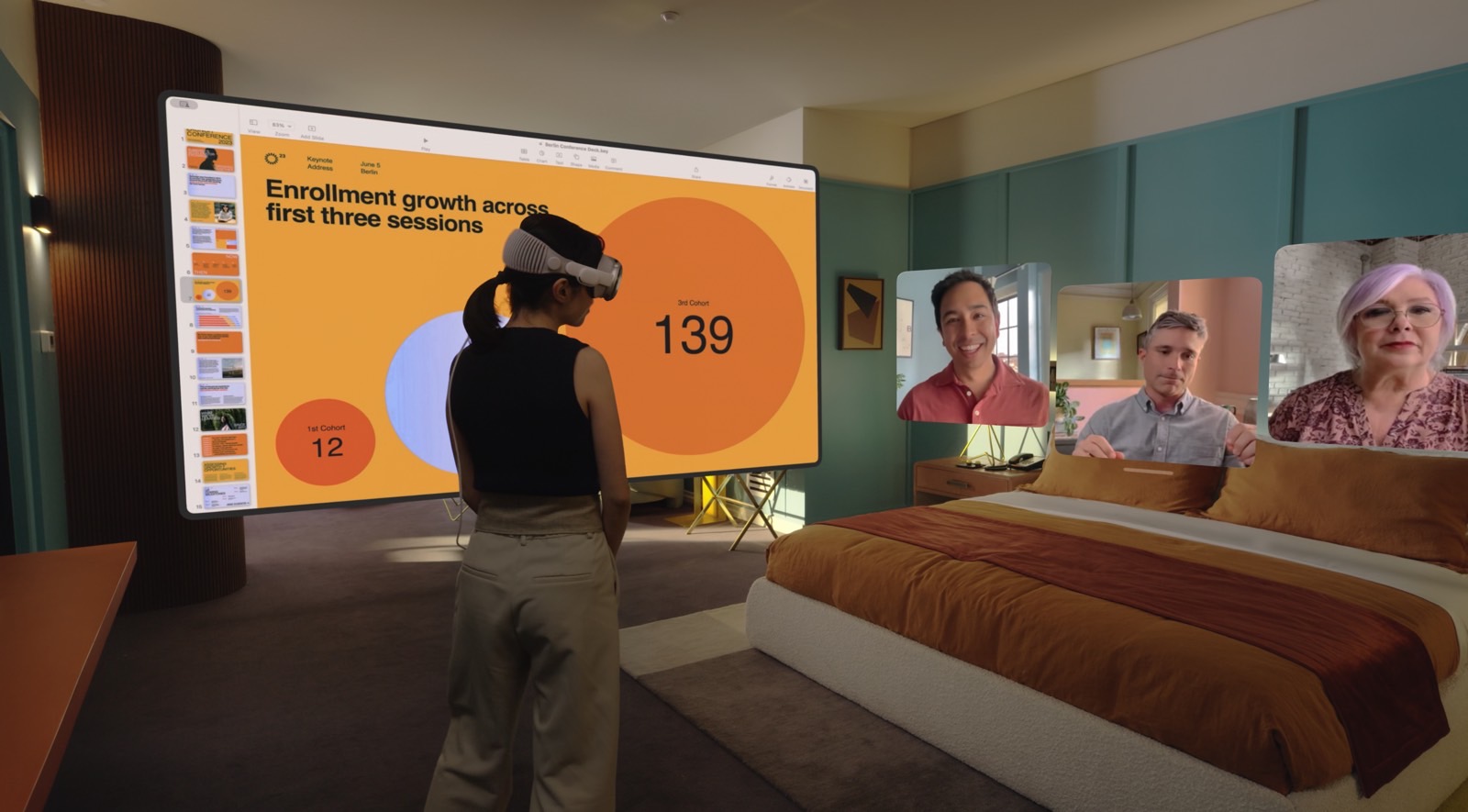 And this is where the Vision Pro will shine. It introduces a brand new way to control a computer. You just look at something on the AR display and pinch your fingers to click. This is where the extra speed of the Vision Pro will come from.
You'll turn your thoughts into actions faster than you can with any other gadget. You know what you want, and your eyes will look in that direction immediately. The click also happens faster than on an iPhone or Mac. And sure, we might be looking at milliseconds saved here and there. But it'll add up.
Use a generative AI on the Vision Pro, and it'll further increase the speed. You'll be pairing your eyes with voice commands. And the results will be immediate.
The more you use it, the faster it'll get
I recently told you I used ChatGPT to buy new running shoes. I had several requirements for them, and I instructed the chatbot to show me results by taking into account all of my specific needs. Everything was incredibly fast compared to a traditional Google Search. Yet, I still had to click on links and watch videos.
The same process on the Vision Pro could be even quicker. Generative AI would listen to my question, provide the answers, and show the shoes in AR right before me. A look at the model that caught your eye paired with hand gestures could play a video showing the product. Or zoom in on the shoes, allowing you to closely inspect the selection.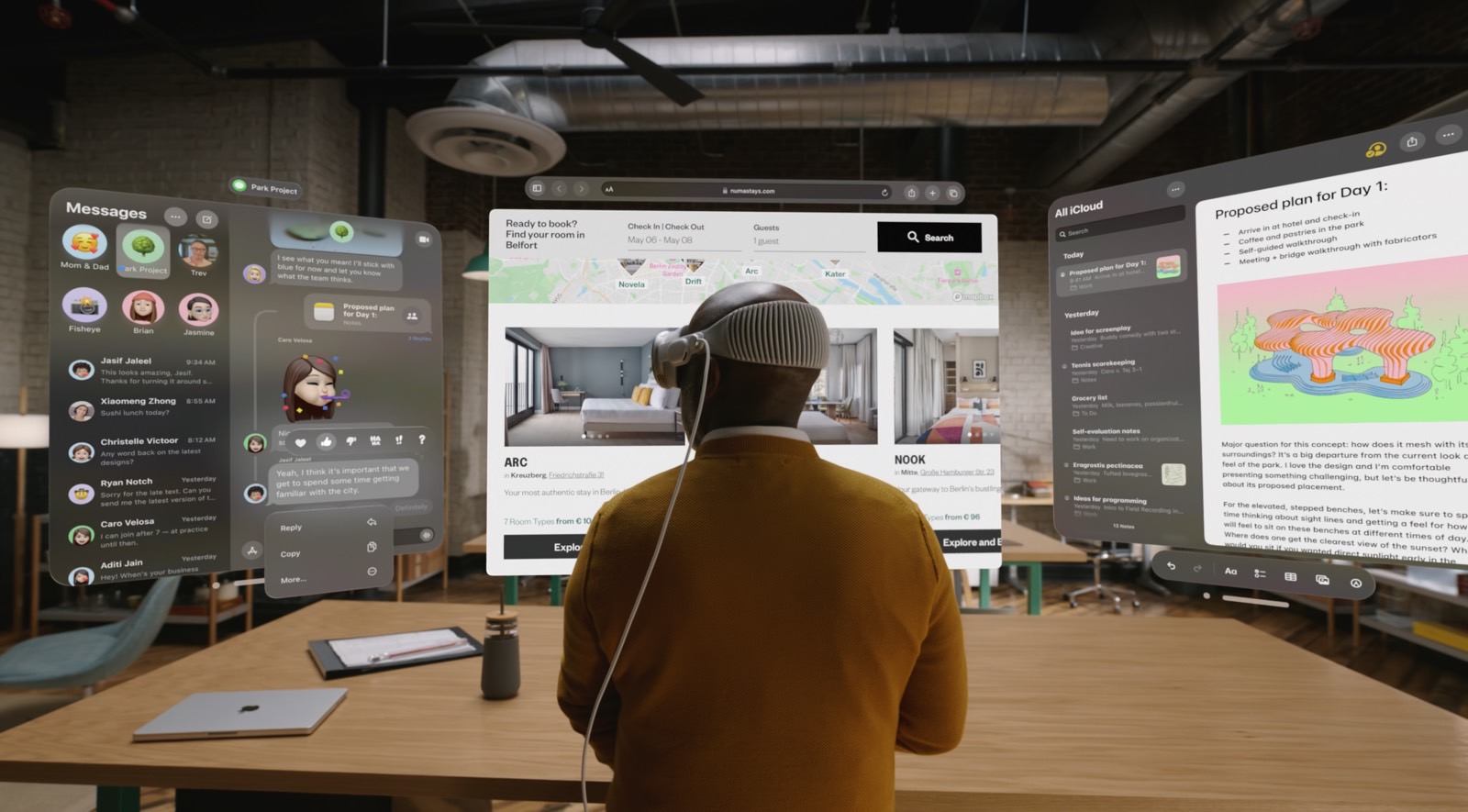 This experience doesn't exist yet, but it will. It's a matter of time before Vision Pro will transform your shopping experience. Add spatial computing to your line of work, and it could add similar speed to various tasks.
There will be a learning curve, as you'll have to teach yourself where to look and how to manipulate digital objects with your fingers. But the more you'll use the Vision Pro, the faster everything will get.
We still have a wait ahead of us before we can purchase the Vision Pro. But the prospect of adding spatial computing to my everyday life makes me want to buy the device as soon as possible.