The iPhone XS series doesn't have a signature feature, people will say, a trick that sets the phone apart from all previous models. But that's not so. Well, not entirely. The iPhone XS and XS Max come with dual-SIM support that's available in the eSIM format in western markets, and actual dual-SIM support in China. The iPhone XS and XS Max are the first iPhones to support dual-SIM, which would make it the series' signature feature.
Dual-SIM support doesn't generate as much hype in the US or Europe as it does in Asia, which is why it's so easy to dismiss it. But, make no mistake, dual-SIM is a big deal, especially considering the way Apple is doing it.
Apple has finally convinced carriers to support virtual SIMs (eSIM) on iPhone, but not all mobile operators will offer it initially. The feature isn't even turned on right now — Apple already has help pages set up that explain how eSIM will work.
According to 9to5Mac, iOS 12 beta 1, which is already available for download, enables the eSIM on iPhone XS and XS Max. But that still doesn't mean very much as long as carriers don't support it.
eSIM settings are already available in iOS 12.1 beta, as seen below, but you need a QR code from your carrier to activate a virtual SIM on your iPhone. You can also do it if you have the activation code, by entering the required details manually.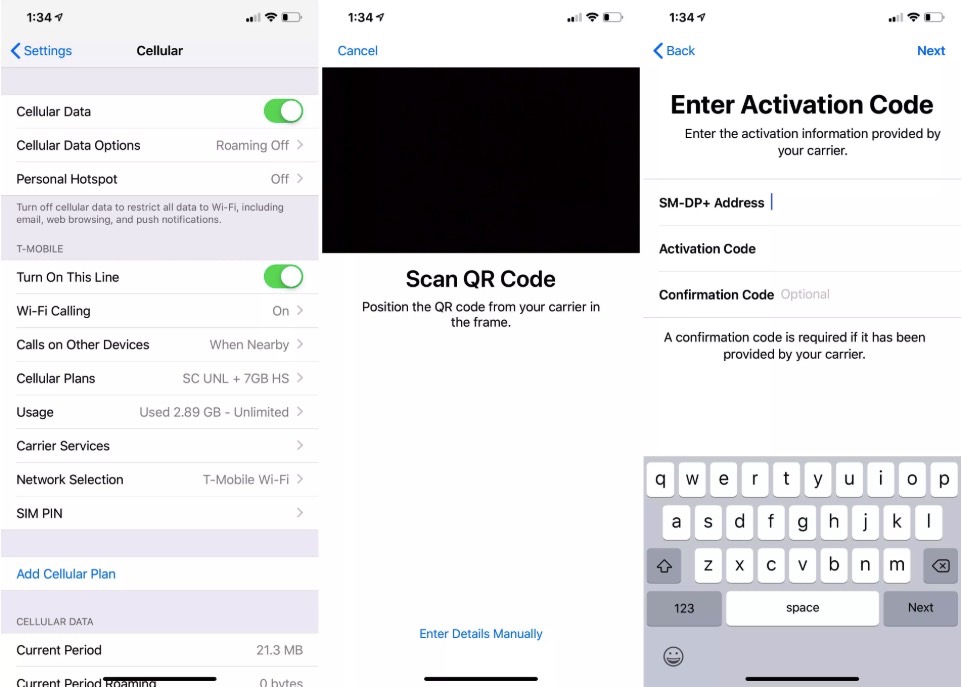 All you need to do to see the eSIM settings screens is to install iOS 12 beta 1, and then head over to the Settings app and then Cellular. A menu item labeled Add Cellular Plan will be visible, and you'll have to tap it to move forward.

9to5Mac also says that T-Mobile isn't ready to support eSIM just yet. But Deutsche Telekom users in Germany can take advantage of the feature, iPhone-Ticker.de reports.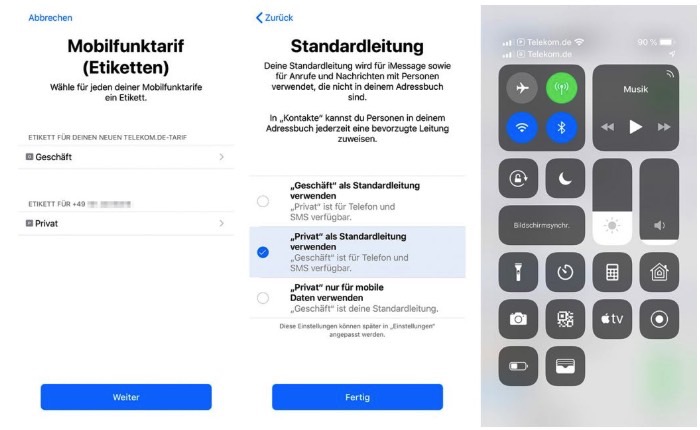 As you can see in the image above, two different numbers are enabled on an iPhone XS running iOS 12 beta 1.