It's been a long time since a smartphone came out and really took the world by storm. Sure, the iPhone and various Android phones we've seen over the years have offered intriguing upgrades, but none of them have managed to completely shatter the expectations of smartphone users quite as effectively as the Fairphone 5 could.
It isn't raw performance or exceptional hardware that makes the Fairphone 5 stand out. Instead, it's the company's loyalty and commitment to making a smartphone that is not only highly repairable but also supported for years to come.
For most new phones, support comes in the form of software and security updates, as well as warranties. But what would you say if a smartphone offered you almost a decade of software updates? Fairphone was already making waves with its devices thanks to their repairability, allowing users to repair multiple parts with just a screwdriver and simple instructions.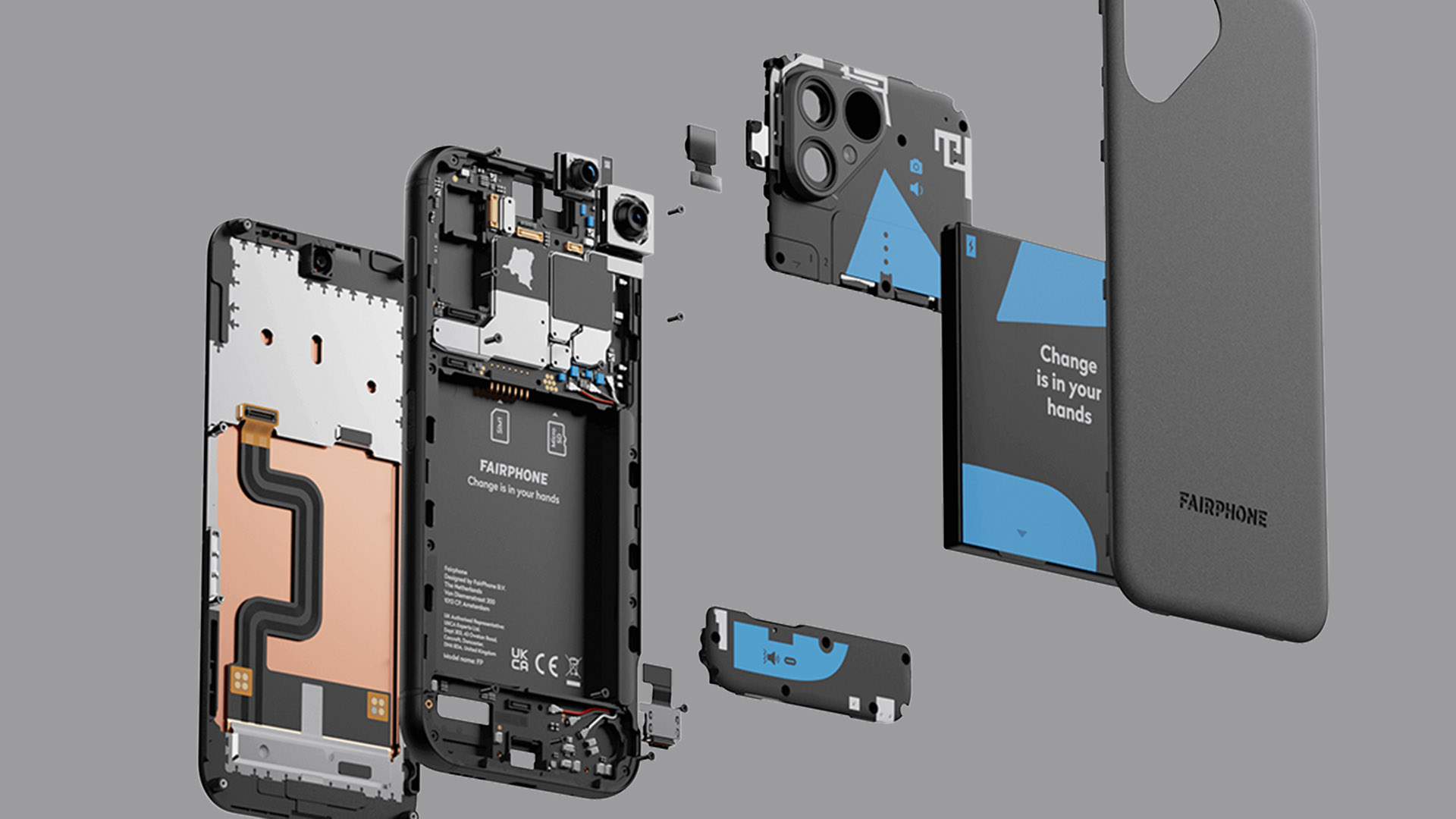 However, now that the company is also offering up to 10 years of support with software and security updates, this could quite literally be the best Android phone on the market, at least if you're interested in keeping the same phone for years to come.
Everything else about the device is pretty standard for a mid-range device of its caliber, though the chipset might catch you off guard. That's because it isn't a Snapdragon like you'll see in most Android devices. Instead, Fairphone has gone with the Qualcomm QCM6490, a chipset designed for longer support, thanks to its industrial and commercial IoT applications.
If you're interested in how it should perform compared to other mid-range Android devices, then you're looking at something on par with a Snapdragon 778G, which we've seen in some of Samsung's beloved budget-friendly A-series line-up.
However, there is a catch here with the promised eight to 10 years of software support, because that eight to 10 years isn't guaranteed operating system updates. Right now, Fairphone promises at least five operation system upgrades for the Fairphone 5, with security updates probably taking up most of the other years of updates you can look forward to.
Still, knowing that your phone will still be getting support from its manufacturer eight to 10 years from now is a pretty big deal. Apple is probably one of the only smartphone manufacturers to come close to a similar timeline, with its newest operating system, iOS 17, being offered to iPhones in the XR line-up. Those devices were released in 2018, so they're roughly five years old now.
On the Android side of things, the closest support window comes from the Google Pixel series, and some of Samsung's higher-end Android devices, though the promised eight to 10 years of updates on the Fairphone 5 are still very enticing. The Fairphone 5 is available outside the United States for 699 euros. The company has yet to share any plans for a US release.