You can expect 2019 smartphones to come with cameras ready to deliver photos of up to 48-megapixels, thanks to Sony's new the IMX586 sensor. That's the industry's highest pixel count, according to Sony, and the world's first ultra-compact pixel size of 0.8 μm.
The unit measures just 8.0mm diagonally. That means it won't take significant space inside the smartphones of the future.
From Sony's press release it's clear the company is making a point to explain that it didn't just increase the pixel count for the sake of being able to brag about this milestone.
The sensor is supposed to allow DSLR-like performance on smartphones, Sony says.
The sensor comes with a new Quad Bayer color filter array where adjacent 2×2 pixel come in the same color, to allow high-sensitivity shooting possible. In low-light pictures, the signals from the four neighboring pixels are added, Sony says, which raises the sensitivity to a level equivalent of 1.6μm pixels (12-megapixel). The result should be bright, low noise images, Sony says.
The new sensor delivers a dynamic range that's four times greater than conventional units, and that's because the image sensor comes with Sony's exposure control technology and signal processing functionality preloaded.
The new sensor should also improve images on smartphones that use digital zoom rather than optical zoom. Sony offers the following example to demonstrate the capabilities of the sensor: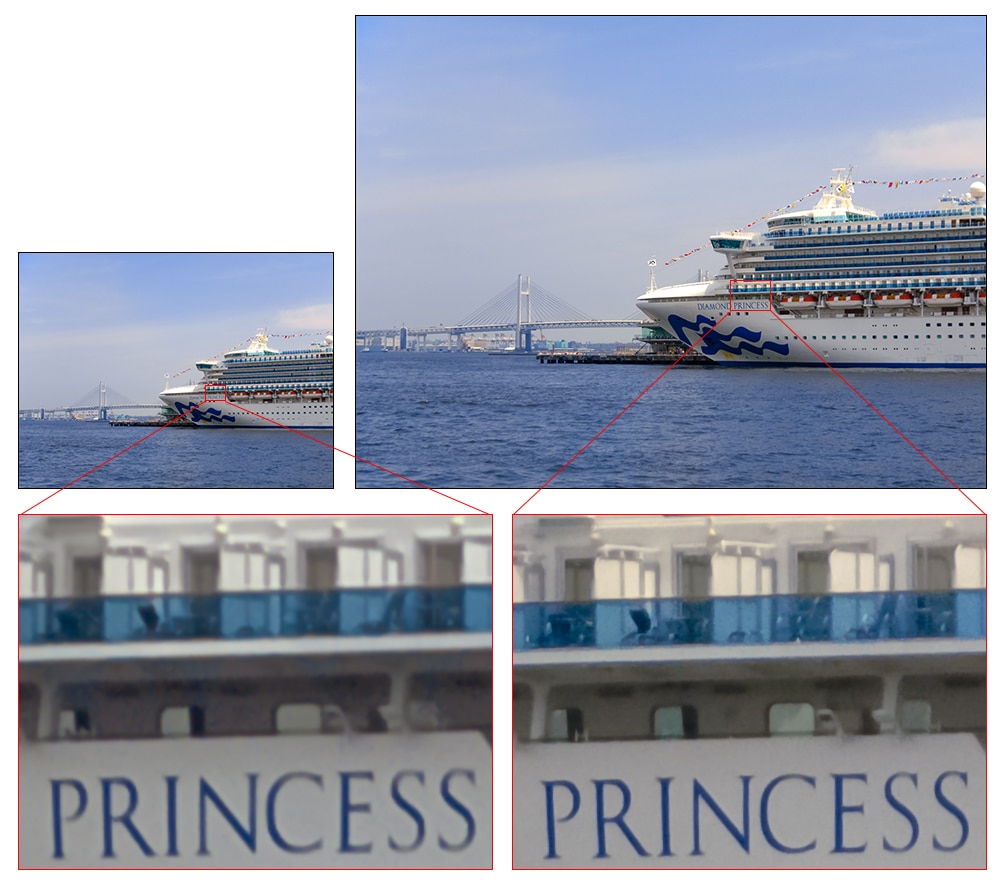 It's unclear at this time what kind of smartphones will make use of the new sensor next year. According to Sony, the sensor will be ready for sampling this September, and it'll cost device makers around $27 per unit.