Sorcererhat, the developer behind the popular Apple Music client SongCapsule, just launched SongCapsule Quiz, a new app designed for music trivia enthusiasts. Inspired by the classic iPod's "Music Quiz," this iPhone application brings a fresh and modern approach to the game, now built for the streaming era.
With SongCapsule Quiz, you can explore playlists, test your music knowledge, and discover new songs while playing. The app requires an Apple Music subscription, and it uses the playlists you have added to your library to start the quiz.
With four different difficulty levels, you'll need to grind your way to the top to start a new level. In each trivia, you get to guess 10 songs from a playlist among four different options. The faster you are, the more points you acquire. The maximum you can get is 1,000 points, and it's required 10,000 points to advance to another level.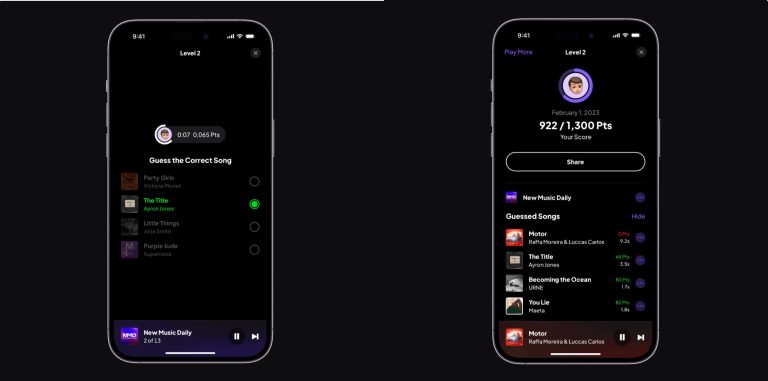 As you progress, the levels get more difficult, so you might have to decipher the song by the artist or album cover. You can filter the playlists by progress, recently added, recently updated, or ascending or descending options. To make the music trivia more challenging, you should add public playlists, such as those lists that Apple Music updates daily/weekly.
In addition, you get to share your score on social media or messaging apps. Interestingly enough, SongCapsule Quiz lets you decide whether you want to share it in portrait or landscape.
As you'd expect, the app offers Game Center support, and you'll soon be able to play with your friends. To celebrate the release of SongCapsule Quiz, the app is on sale for a limited time for $2.49 (regular price $4.99). You can find it here on the App Store.