Soon after Apple's mid-September iPhone event, I told you that the iPhone 15 might give me the courage to ditch cases for good. It's not just about the titanium frame and the sturdy glass. The iPhone 15 models are cheaper to repair than previous models, especially the glass panel on the back. I might not upgrade to the iPhone 15, but future iPhones should retain these design innovations.
Still, the iPhone 15's front and rear covers are made of glass. While the new handsets are very durable, the glass can shatter in certain instances. That's why I said I'd keep using a screen protector for the front glass of a future iPhone upgrade.
I'm also secretly waiting for Apple and other smartphone vendors to adopt self-healing displays that can repair fine scratches themselves. Such a feature would convince me to ditch screen protectors for good.
We've seen plenty of rumors on the matter in the past decade, and Apple has a patent that teases such technology in connection with foldable devices. But a new report might actually give us a timeline for this incredible display upgrade.
British research firm CCS Insight just released a Predictions for 2024 and Beyond booklet (via ExtremeTech) that addresses the innovation. According to the firm's analysts, major smartphone vendors are looking to bring self-healing displays to market by 2028.
CCS Insight said that displays "capable of repairing minor scratches and dents on their own" could be available for "smartphones and other consumer electronics" in the next five years.
The firm went on to describe the technology that would make such displays possible. The screens might contain a special material that reacts when exposed to air and forms a new layer of material that will fill a scratch. However, the analysts did not name any specific smartphone vendors that are working on the technology.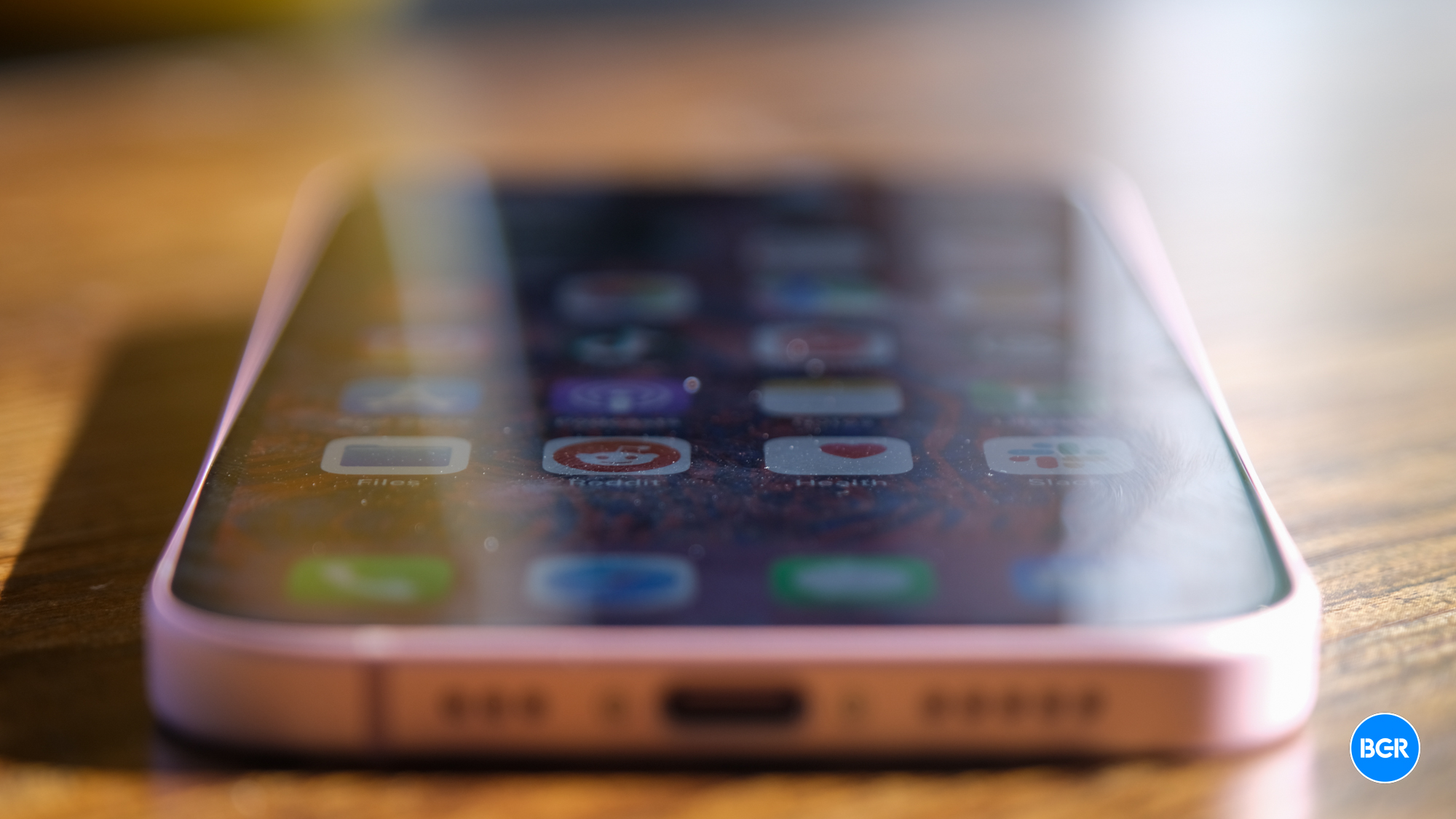 I've been thinking about self-healing displays for a long time now. Researchers from the UK and Japan have already come up with concepts several years ago. The tech is similar to what CCS Insight described.
Separately, Apple has patented technology that could be used in a foldable iPhone or iPad in the future to prevent accidental screen damage.
What might be different this time is that we're stepping out of the sci-fi realm. If this timeline turns out to be accurate, we're not far away from getting smartphones, tablets, and laptops with self-healing displays.
While that's an exciting prospect, we have to be cautiously optimistic. It's likely that self-healing displays will only heal minor scratches. Significant screen damage would still require a replacement. Let's remember that iPhones and other Android flagships are water-resistant. They're almost waterproof. Cracking the screen increases the risk of water damage.
Still, the prospect of using an iPhone as it is when it comes out of the box is definitely exciting. I can't wait to stop using cases and screen protectors with my iPhones.