The PlayStation 5 is a beast of a console — especially when you sit it next to the Xbox Series X.
While my first thought when I got it was, "holy crap, look how absurdly enormous this console is," I've since gotten used to the over-the-top direction that Sony took when creating its next-generation console. While it is undeniably huge, it looks awesome and, compared to the Xbox Series X, looks much more elegant.
Because of that, I was surprised to hear that Sony may be releasing a "PS5 Slim" towards the end of this year. According to court documents that Microsoft filed as part of its case against the FTC over the potential Activision Blizzard acquisition that was spotted by The Verge, the company expects Sony to release a PS5 Slim "later this year" for $399, the current price point of the PS5 digital edition:
PlayStation likewise sells a less expensive Digital Edition for $399.99, and is expected to release a PlayStation 5 Slim later this year at the same reduced price point.
Do we really need this?
I don't know of any large swath of PS5 owners who are angered by the size of the console — if anything, they revel in it by sitting it next to the Xbox Series X and laughing about it. So, why would we need a PS5 Slim?
The only reason I can see for the existence of a PS5 Slim is the reported price point. If Sony is able to pack in the full PlayStation 5 experience — disc drive and all — into a smaller console that costs $399, that would be a great value. However, what does that mean for the disc version of the PS5 or the price of the digital PS5? The existence of this thing confuses the current lineup.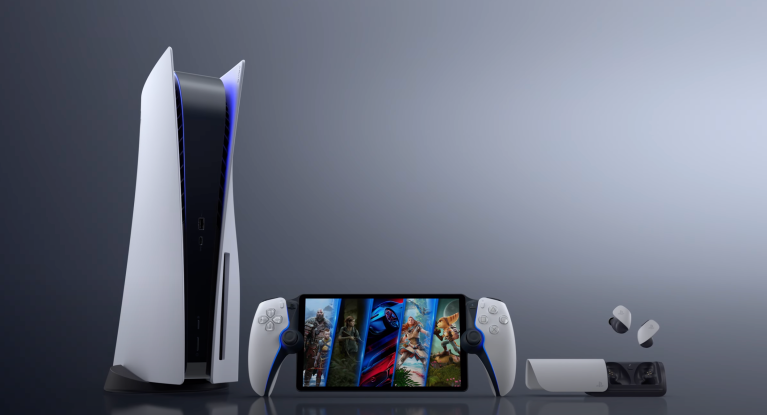 The move I could see here is if the PS5 Slim becomes the new high-end PS5 at $399 and the company lowers the price of the digital-only PS5 to $299. That would put the latter in direct price competition with the Xbox Series S and the former in a better price point than the Xbox Series X. However, since Sony recently increased PS5 prices in most countries, I would be surprised to see that happen.
I know some people are more excited about the concept of a PS5 Pro instead of a PS5 Slim, but I'm happy with the lineup as it is. I'd rather the company focus on bringing its Project Q handheld to market faster — that thing looks sick.