Swiss software developer Proton released the Proton Pass password manager app in late June, and I was testing the app even before that. I am a big fan of password manager apps, and I've been using 1Password for years to secure my login credentials and other sensitive data. Before I got to try Proton Pass, I said that I might switch to the new alternative. But once I started using it, I realized the app was missing a key feature: Proton Pass did not support credit cards, which is one of the 1Password features I use the most.
Fast-forward to mid-July, and Proton has added support for credit cards, which would make a move to Proton Pass even easier. Also important is Proton's first security audit that legitimizes this end-to-end encrypted password manager app.
End-to-end encryption is, of course, the main reason to use any of Proton's apps. Whether it's Mail, Calendar, Drive, VPN, or Pass. On that note, 1Password also uses end-to-end encryption to protect your login data.
Open source code and security audit
Proton just announced it made Proton Pass open source, which means any security researcher can inspect the source code and check for issues. All the Proton Pass apps are open source, whether it's the iPhone and Android apps or the Chrome and Firefox extensions.
On top of that, Proton announced that German security company Cure53 performed an audit of Proton Pass, finding that the app is secure overall:
Proton's extensive and thorough security assessment by Cure53 showcased their commitment to maintaining a high-level of security. With a moderate number of findings and most security vulnerabilities limited in severity, the overall state of security across Proton's applications and platforms is commendable
The audit report is available in full at this link.
Proton said that all findings from the audit have been addressed, with one exception for the Android app that requires an update from Android browser apps.
Saving credit card data is now possible in Proton Pass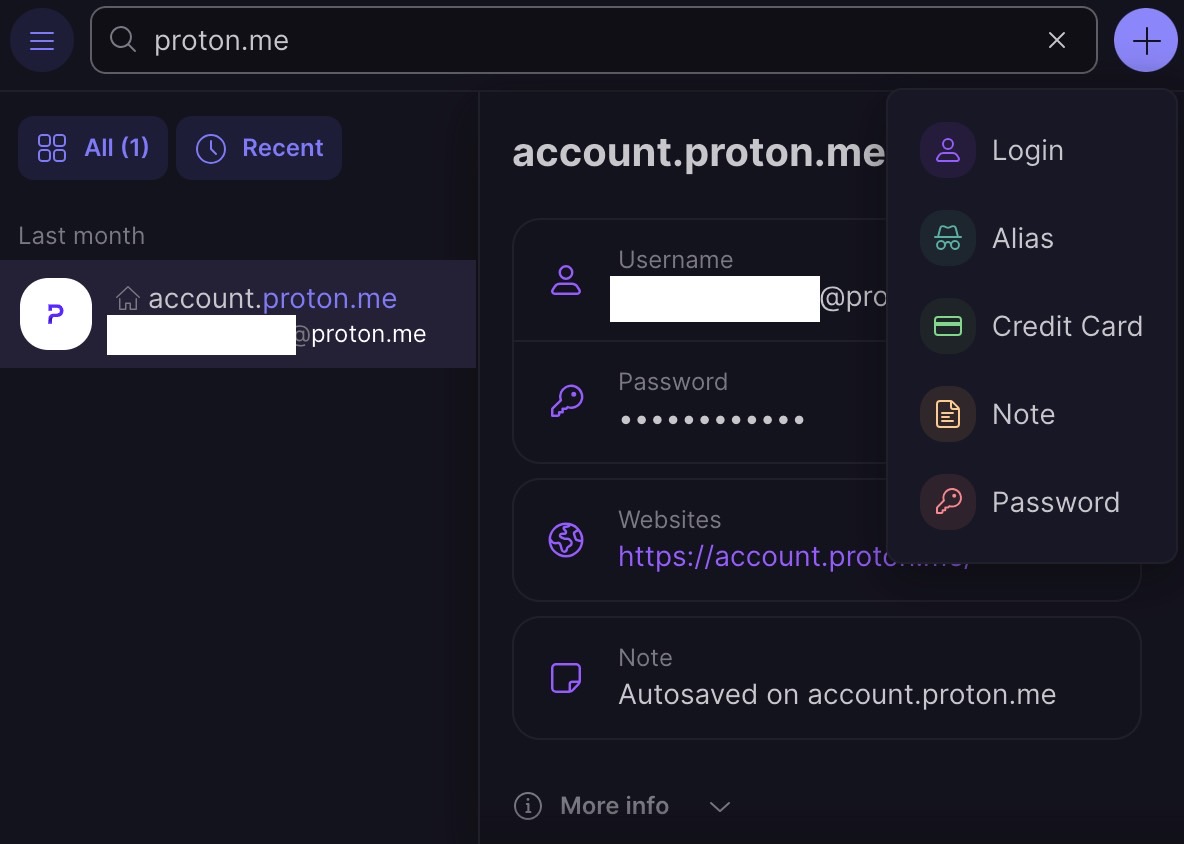 Back to the user-facing features of Proton Pass, the addition of credit card support is the update I've been waiting for.
Since I'm also a longtime Mac user, I could go through Apple Pay for all my online purchases. There's a big Mac problem preventing that, and it's called Safari. I tend to stay away from Safari as much as possible because of its various performance issues that I've had to deal with for the better part of the Ventura beta process.
That means I rely heavily on 1Password to auto-complete credit card details online in other browsers. And the initial release of Proton Pass didn't have the feature.
Thankfully, you can now save credit card data securely inside Proton Pass, as you can see above. Unfortunately, the browser extension doesn't support auto-full yet for credit cards, so you'll have to copy can paste all that info.
Another handy Proton Pass feature is support for showing password history. That way you'll be able to keep track of the passwords that you've used in the past.
Proton Pass is available for free, but you still have a few days to take advantage of an amazing deal that gives you access to the Proton Pass premium deal for just $1/month.